When Autumn Dempewolf married her husband, Zane, "he had two requests. He said that we are going to get married Catholic and send our kids to a country school."
There was a hiccup this year when their son, Dace, started kindergarten. They weren't sure if he'd have a teacher.
The family lives on a ranch about 10 minutes out of Glendive, but Dempewolf sends her son to Deer Creek Elementary, a small school of about 25 students. The family is within the Deer Creek boundary, but the decision not to drive into town is rooted in culture as much as education.
"We want our kids to be cowboys," Dempewolf said.
She grew more and more nervous as the school year approached and Deer Creek didn't have a teacher for its lower-grade classroom. The school finally found one about a week before school started.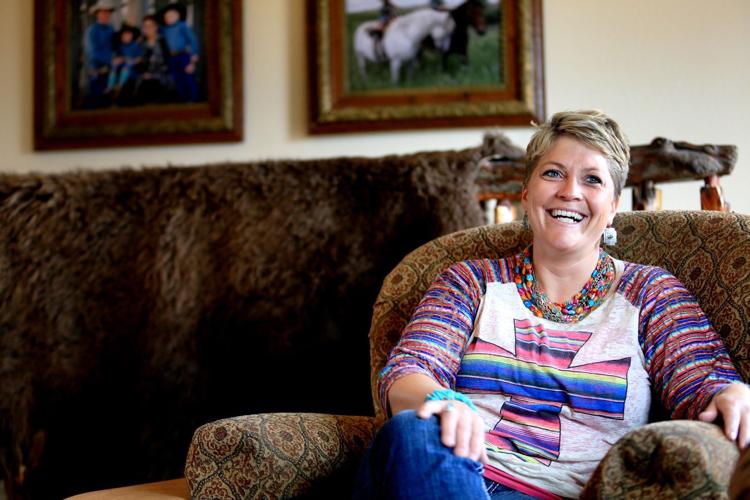 Across the nation, experts have been sounding the alarm on an impending teacher shortage. Fewer enrollees and graduates from teacher training programs will result in a coming supply shortage, they say.
Others argue that the teacher market is more nuanced, and can likely weather dips in teacher production. Teacher supply affects markets differently in each state, they say.
The differences between Glendive Schools and Deer Creek are significant, but Glendive is still a small rural school by most reckonings.
The comparison illustrates nuances in Montana education that escape national brush strokes; in this case, officials at both Glendive and Deer Creek didn't need anyone to tell them there was a teacher shortage.
Rural needs
Most elementary teachers across the nation will teach one grade. High school teachers will mostly teach one subject, likely with a few different classes.
In Montana's smallest elementary schools, teachers are asked to juggle multiple grades in the same classroom, sometimes with only one student per grade. In small high schools, teachers might teach every class within a subject, or even multiple subjects.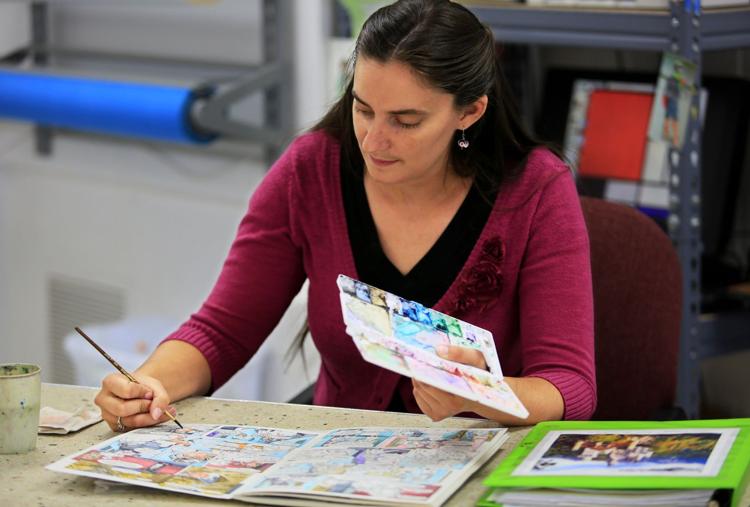 When Katrina Kinnan was going to college in Kansas, her professors told her to pick a subject — art or history — whichever she liked more. She got certified to teach both anyway.
"I was a little bit of a weirdo," she said.
When Winnett's superintendent got wind of her four years ago, he just about "tackled me and said, 'you must work here,'" Kinnan said.
"There's a lot of small schools that are like, 'We need this and this,'" she said. "Colleges do tend to be like, you're going to train to be one thing."
You have free articles remaining.
Current Winnett superintendent Walt Stevens describes her as a home-run hire; a good teacher with a unique skill set. In Terry, a new teacher is working to become certified as a librarian in addition to teaching several other subjects.
That's a challenge that resonates with some teachers.
"I would be really bored if I had seven years of teaching beginning woods," said Adam Tholt, Winnett's shop teacher who teaches students machining, welding and computer courses — and woods.
But it's also tough. Teachers need to prepare more lesson plans for different classes or grade levels. There are often no colleagues within a department to seek advice from. It's simply not what most teachers envision when they're in college.
A Helena administrator, Jilyn Oliveira, studied recruitment and retention at Montana's smallest schools for research finished in 2015; she found that a major indicator of teachers staying in a rural school was feeling that their own education prepared them for the job. But only about a third of teachers she surveyed said their own education prepared them for a rural school.
'Quick answer'
Sara Bacon has been a paraprofessional in a multi-grade elementary classroom at Deer Creek School for the past five years.
"Some teachers struggle with multi-grade," she said. They've had little training in college about how to balance different grade levels. The importance of things like routine and classroom management become magnified in a multi-grade room; students often work in small groups with minimal oversight.
Montana's college pipeline isn't getting bigger. Almost every program has seen a drop in bachelor's degree graduates since 2010-11. The one increase over that time period, Montana State University, has seen graduates drop over the past decade despite burgeoning overall enrollment.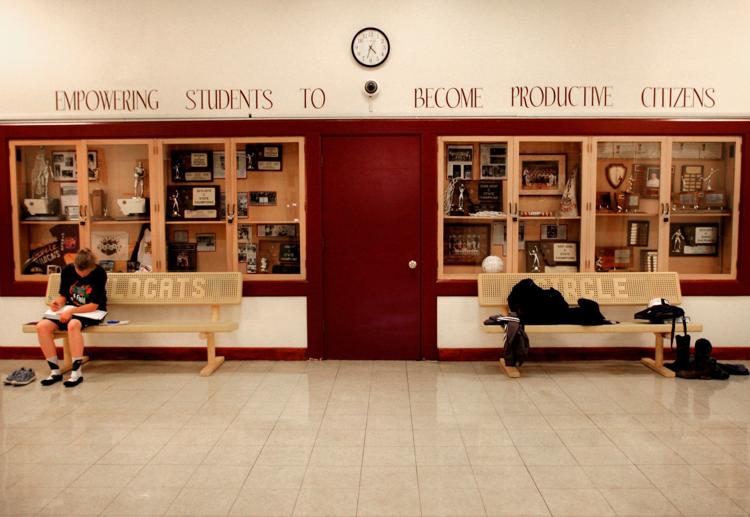 John Demming, a science teacher in Circle, previously worked as a professor in the education program at Winona State University in Minnesota. Before academia, he taught in the central Montana town of Stanford.
"The quick answer" for whether teachers are prepared for a rural setting coming out of college is "no," Demming said. Teacher prep programs are designed to teach best practices to students for an environment that they're likely to teach in. Nationally, teachers are much more likely to end up in a school district like Billings than one like Circle.
Some experts have said a dip in teacher preparation programs is a delayed effect of the great recession, and as market factors change, it will likely rebound.
In Montana, it's difficult to tell how many education graduates end up as Montana teachers. The majority are employed in Montana within a year of graduating, but the Montana University System data doesn't distinguish between general employment and teaching jobs.
At Winnett, Kari Weingart is student teaching. She's going to school in New Mexico, but her husband is from Montana.
"If I were doing my student teaching in Las Cruces, that might have helped with finding jobs in Las Cruces," she said.
The Montana Rural Education Association announced a new program this fall trying to find more housing for student teachers. Weingart said housing would have been an obstacle if she didn't have connections to the area. The Montana University System also created a task force to examine how universities can address teacher shortages.
Oliveira has called on universities to offer more rural-focused education and field opportunities.
"For many new teachers, the first year of teaching in a rural school acts as field experience," she said. "Rural teaching needs to be replicated during the years of teacher preparation where these teachers can 'try on' the rural lifestyle."