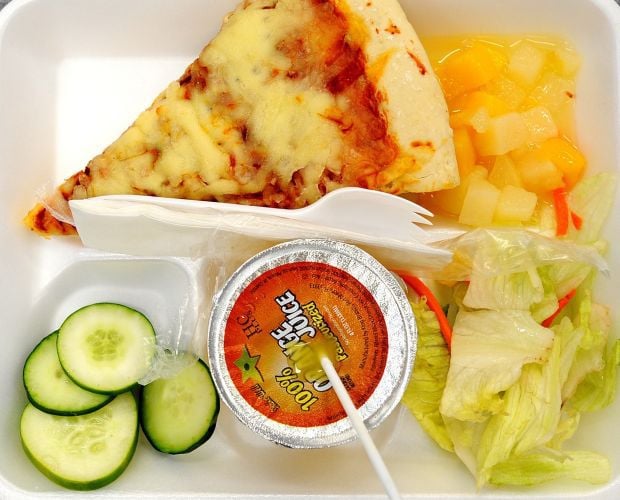 The debate over "lunch shaming" has reached Billings Public Schools, if indirectly. 
How schools deal with students who don't have money to pay for their school-provided meals is having a national moment after New Mexico passed a law prohibiting schools from singling out kids whose parents can't pay for their meals at school. Across the nation, policies have ranged from requiring students to wash tables to throwing out hot lunches and offering replacement meals. One child in Alabama was stamped on the arm: "I need lunch money."
School District 2 trustees voted to approve a new policy Monday, updating vague 2004 language, in order "to insure compliance with federal reporting requirements for the USDA Child Nutrition Program."
The USDA, which administers the federal school food program, announced that schools will have to have such policies spelled out and communicated to local communities. Students can enroll in free or reduced lunch programs depending on their family's income regardless of local policies. 
School officials said the new policy is largely a language change reflecting what already happens in schools. 
Elementary students will get five free passes if their account is drained; then they get a "designated menu alternate." The policy gives a "cheese sandwich, veggie sticks, fruit and milk," as an example.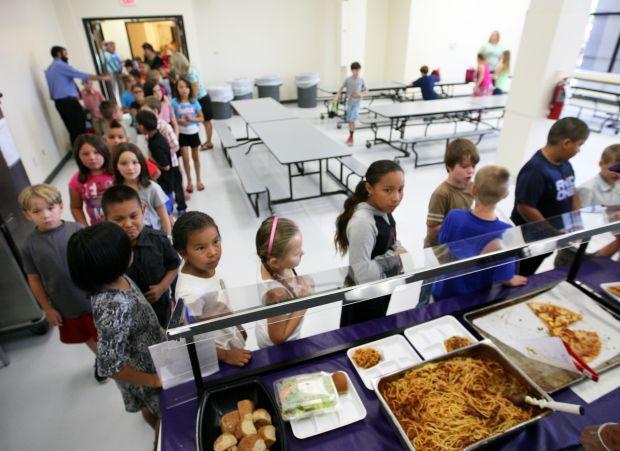 High school students who pay full price for lunch don't get the free passes; if they don't have money, they get the alternate meal. High schoolers on a reduced price program do get the five freebies. 
When a student gets an alternate meal, they are charged for the price they usually pay for a meal, which gets added to their account. 
Students on a free meal program aren't affected by the new policy. 
The policy also notes that "If a student is without meal money on a consistent basis, the administration will investigate the situation more closely and take further action as needed. If financial hardship exists, parents and families are encouraged to apply for free or reduced-price lunches for their child."
Trustees didn't discuss "lunch shaming," though Joe Oravecz asked how much money the district is shorted on lunch payments. 
District chief financial officer Mike Arnold said it's about a few thousand dollars each year, and most is collected over the summer. 
"For the size of the district, it's really good," he said. 
Emergency system
Trustees signed off on a contract for an emergency radio system worth almost half-a-million dollars. 
The system has been a priority for Superintendent Terry Bouck, who has often noted that cellphone networks can fail during emergencies like natural disasters. 
The radio system would allow for seamless communication between schools and let district officials contact multiple schools at once, independent of other communication networks.
The district previously explored a bid with a Colorado company that cost about a million dollars, which Trustee Greta Besch Moen called "cost prohibitive." Last year the district set aside $700,000 from its multi-district fund to pay for the system. 
The winning bid from Industrial Communications and Electronics, a Billings company, was also the only bid. District officials said the lack of competition was largely a product of the district crafting a very specific bid after the initial sticker shock. 
Bouck cited a recent car chase and standoff that led police to request that SD2 lock down all schools as an example of how the system would improve communication. 
"We sent out emails (to schools), but you never know: Are they looking at their email?" he said. 
With trustees' approval, Bouck said the system should be up and running for next year. 
Be the first to know
Get local news delivered to your inbox!