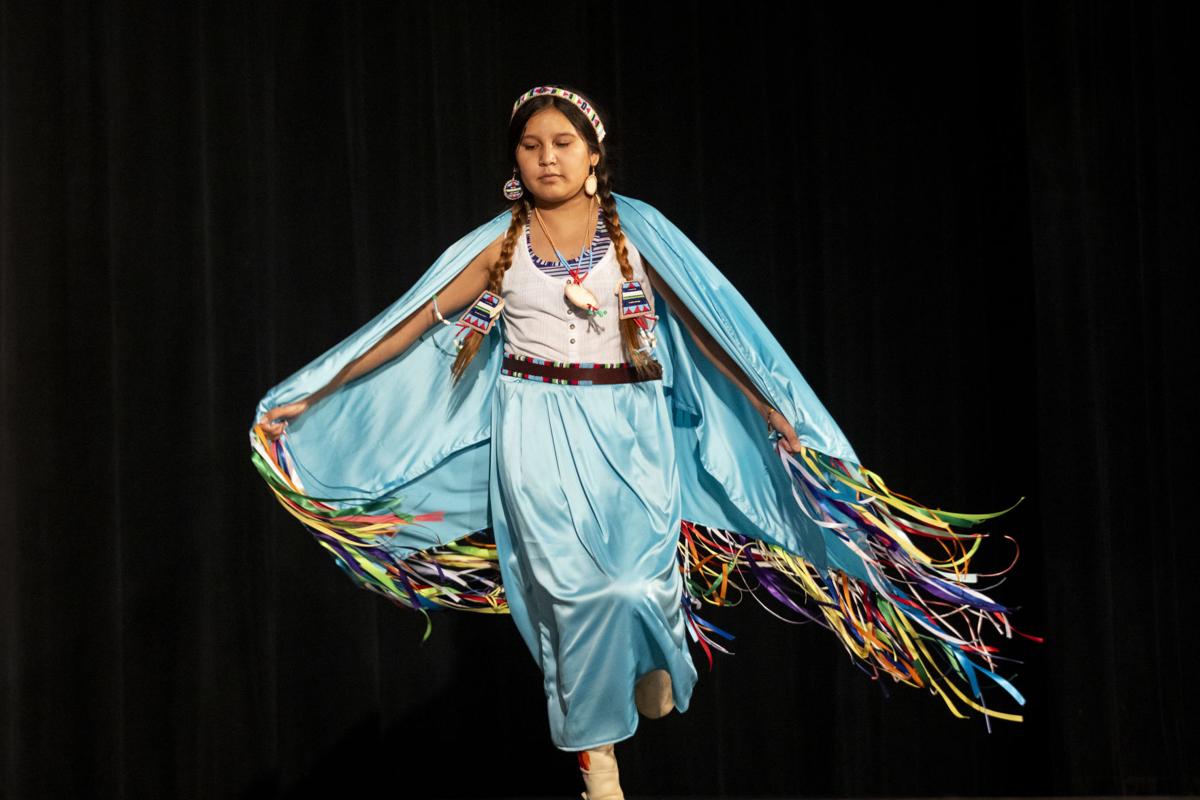 The wind danced across MSU Billings' Petro Theatre on Wednesday as elementary-age students told the Crow tribe's creation story in an effort to keep their traditions alive.
"We are trying to bring Indigenous arts into the classroom," teacher and organizer Lucy Real Bird said. "Science and history play into it. Our students can get a better understanding of our elements of water, ground, and wind."
The Apsáalooke creation story, specifically the Medicine Crow version, is an oral account passed down through generations of Crow people. As the pandemic limited the ability to share it, members of the tribe prioritized the play to better educate the performers and audience alike.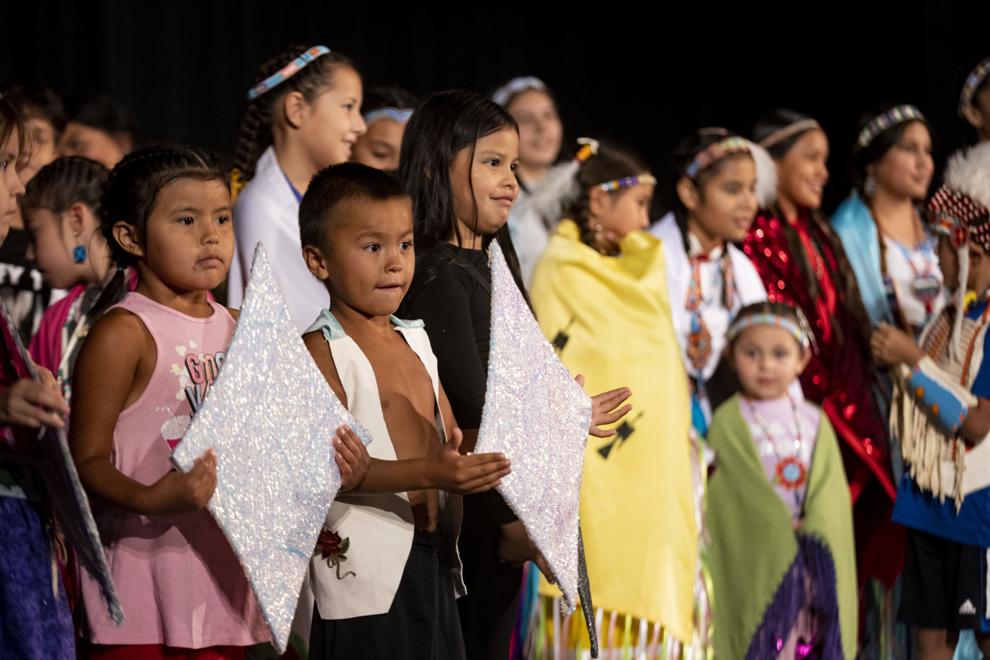 Twenty students took part in the hour-long presentation, which starts in complete darkness with a character named Old Man Coyote. Like many other creation stories, the nothingness expanded to list the basic elements held true to Crow culture: wind, water and earth.
"These were what we learned before Lewis and Clark, before television and radio," elder Henry Real Bird said. "It is great to hear it again today, but there are still many we have lost from the past."
Henry Real Bird, Lucy Real Bird's father, wrote his master's thesis at MSUB about the Medicine Crow creation story. He's told the story for years alongside dozens of other traditions, and watched as young tribal members took the stage.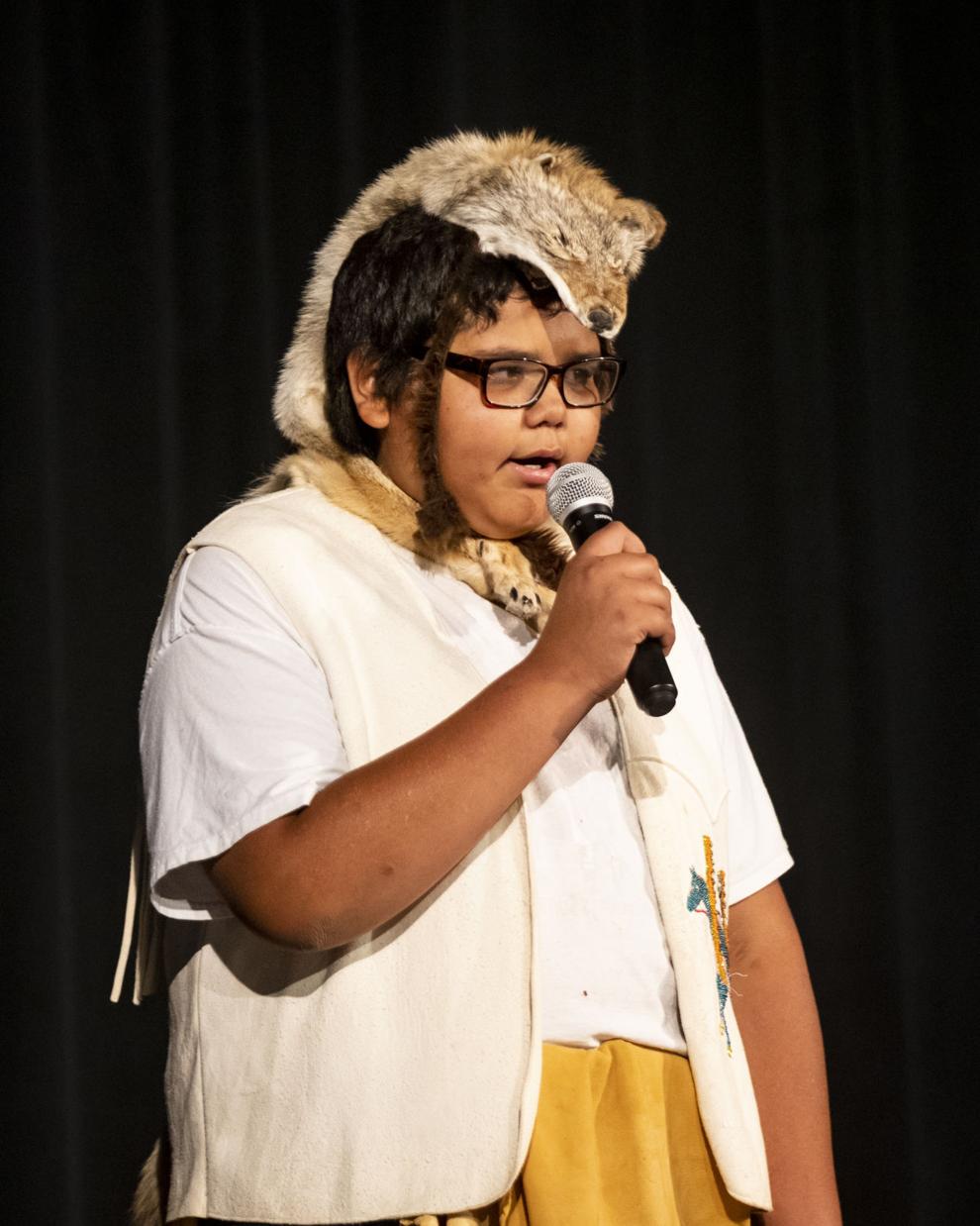 Old Man Coyote met the elements and other important symbols like the moon and sun, all played by other child actors. The team, guided by two water birds, pulled earth from under long standing water, and using mud they created grass and animals.
Almost 70 people came to watch the play, which was sponsored by the Native American Achievement Center at MSUB. It's the first of many performances the troupe wants to put on over the next year. Lucy Real Bird realized the need for the play after a virtual storytelling event in November 2020.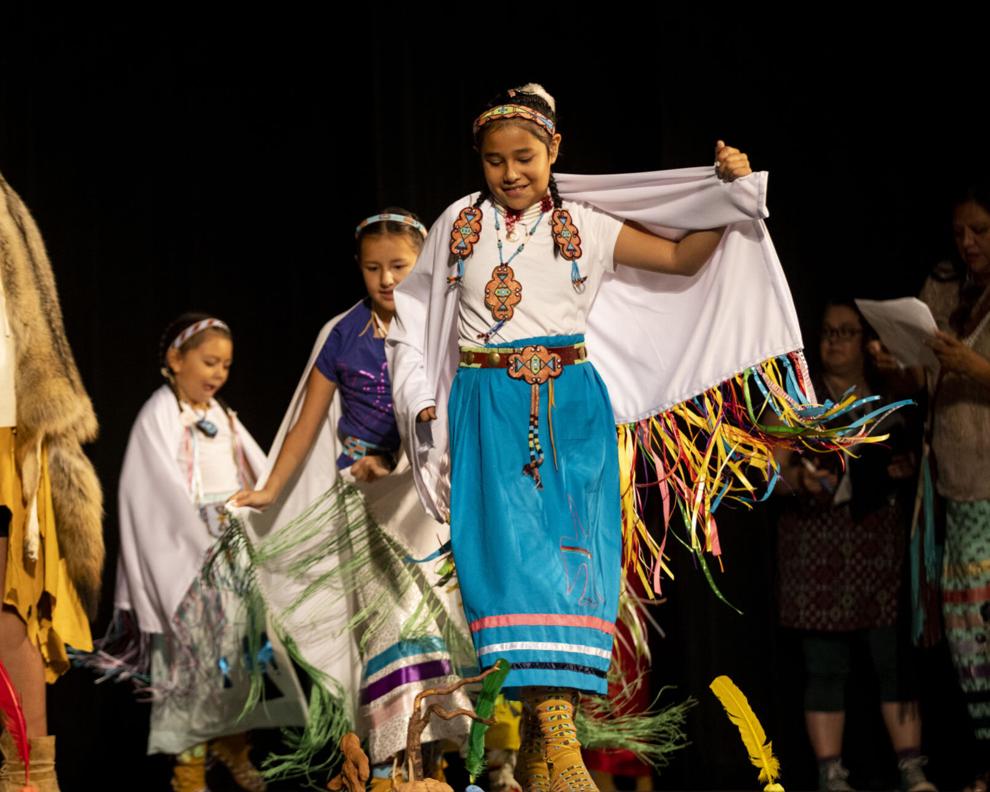 "We maxed out our capacity for it," Lucy Real Bird said. "People from New York and Texas signed on to hear our stories. We wanted to do more once we could all see each other again."
There is no timetable for future plays, but organizers said the dates and locations will be put on the Crow Public School's Facebook page.