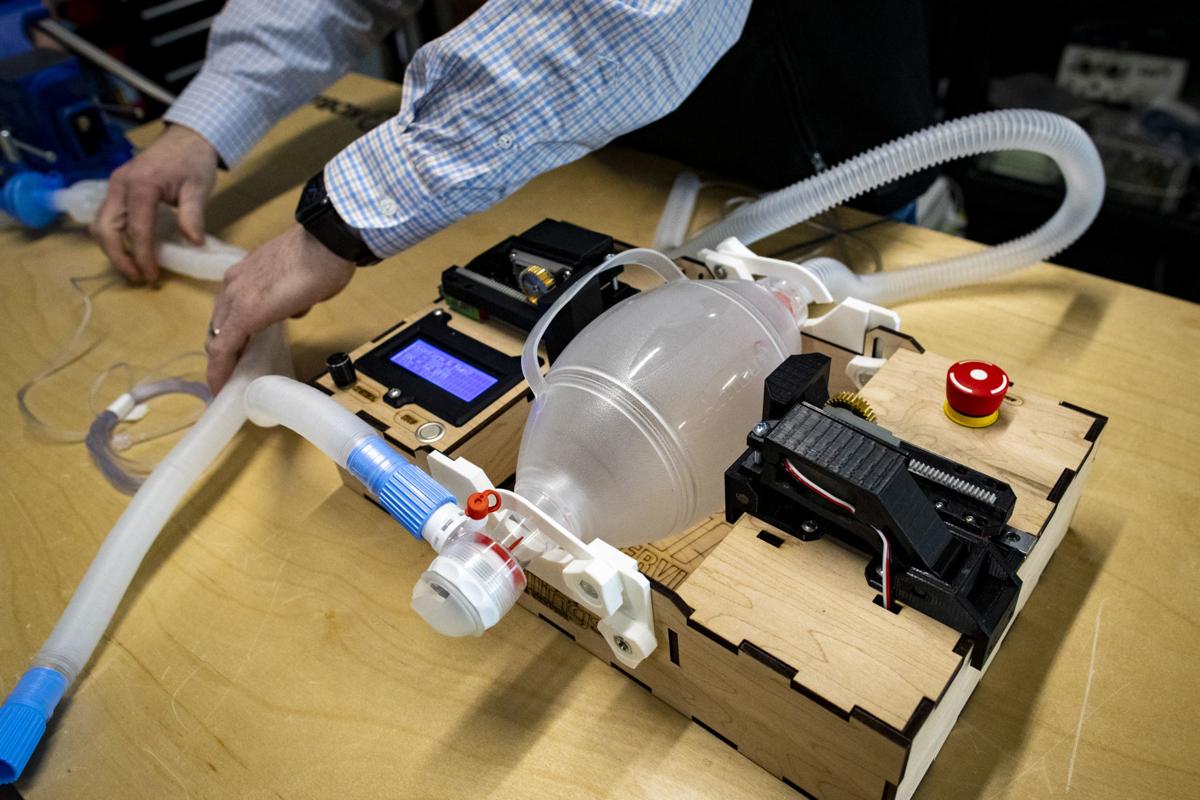 Billings now has a local source for ventilators, should the need arise.
A trio of engineers at Billings Flying Service built a working ventilator in their shop using a design provided by Rice University in Houston, Texas. Peter Yegen, Mikale Lynch and Tom Decker crafted and assembled all the components this past week.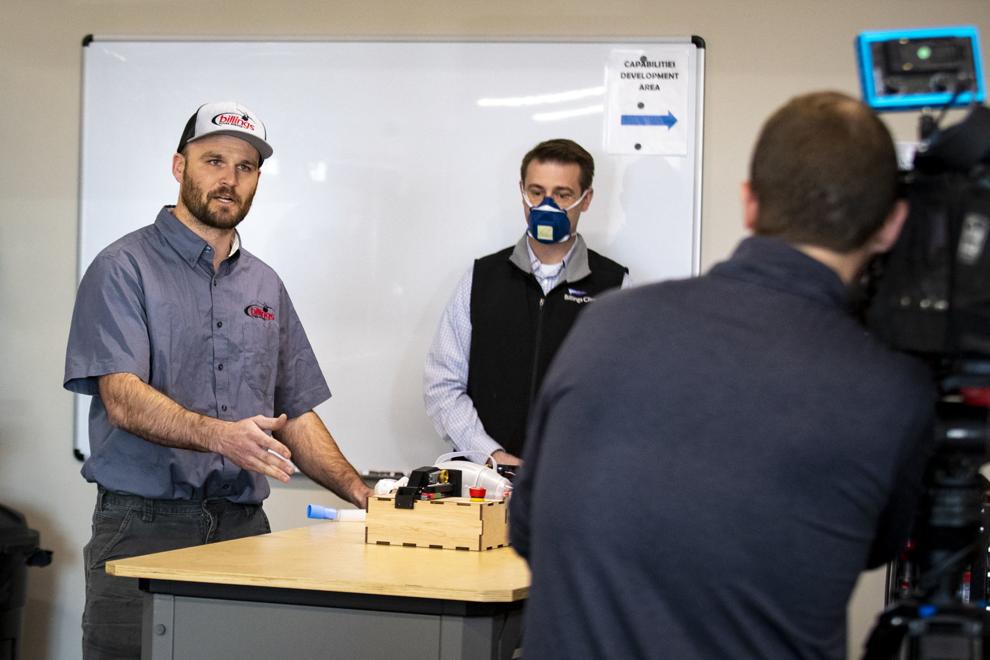 Assisting them was Billings Clinic neurosurgeon Dusty Richardson. Local dentist Spencer Zaugg and his son Colton did laser cuttings required for some of the ventilator's components.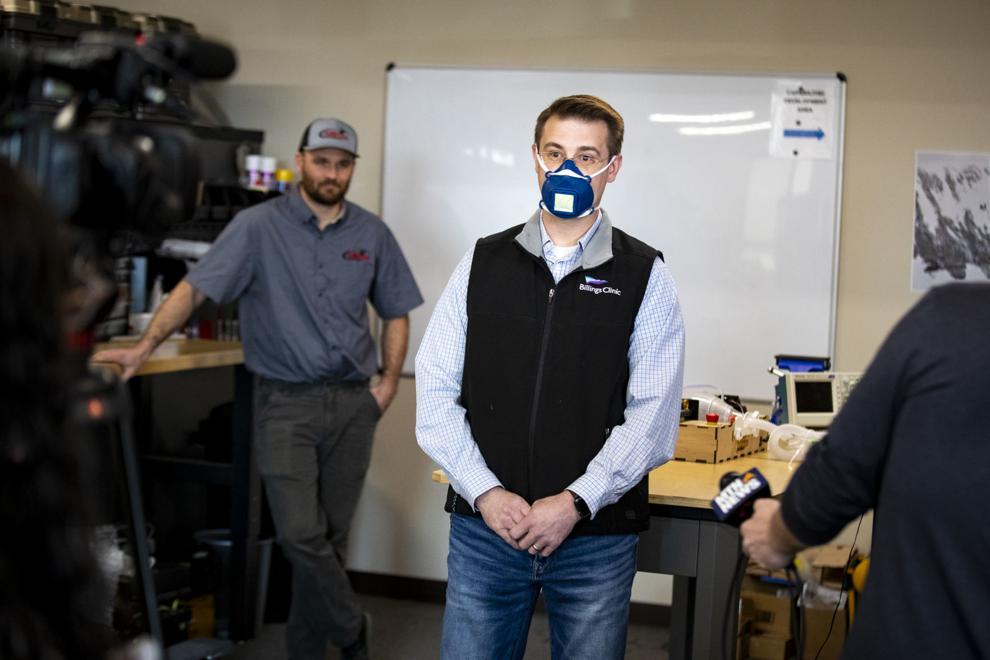 "It was a whole group that worked on this," Yegen said. 
Richardson and the Zauggs are the trio who designed the 3D printed face mask, dubbed the Montana Mask, that's been downloaded and shared all over the world. Spark R&D in Bozeman is now producing an injection mold version of the mask.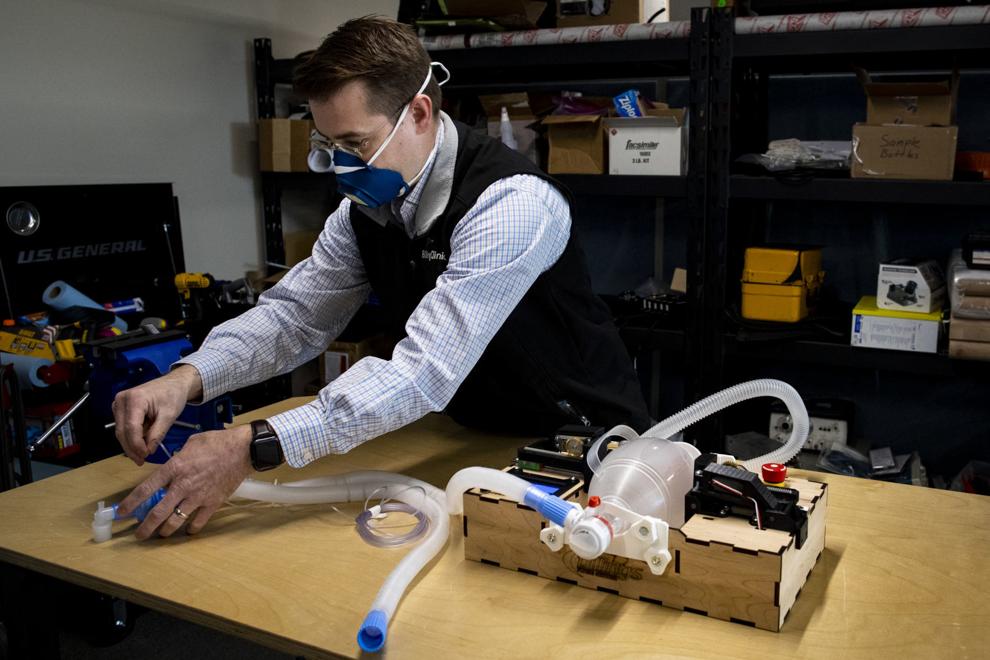 Billings Flying Service was founded by brothers Gary and Al Blain, who, in 2014, bought the nation's first civilian-owned Chinook helicopters and fitted them out for fighting wildfires and hauling heavy equipment. The shop they have to maintain the helicopters and service other air equipment is substantial. 
With nearly everything on hand, the ventilator project seemed an easy fit for the Flying Service engineers. The ventilators they could produce would serve as a backup to the equipment already at Billings Clinic and St. Vincent Healthcare.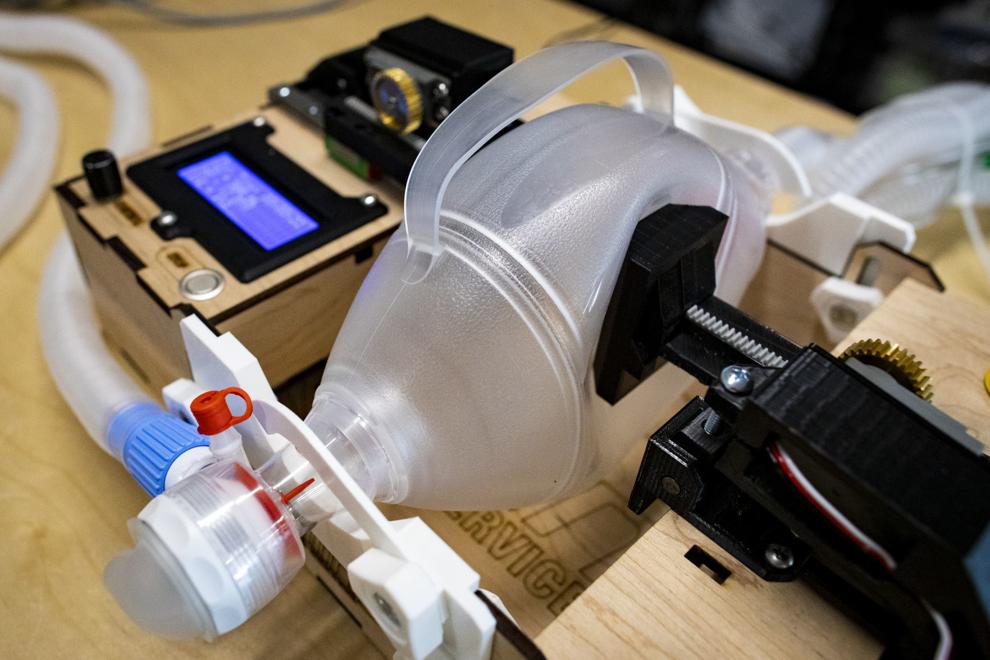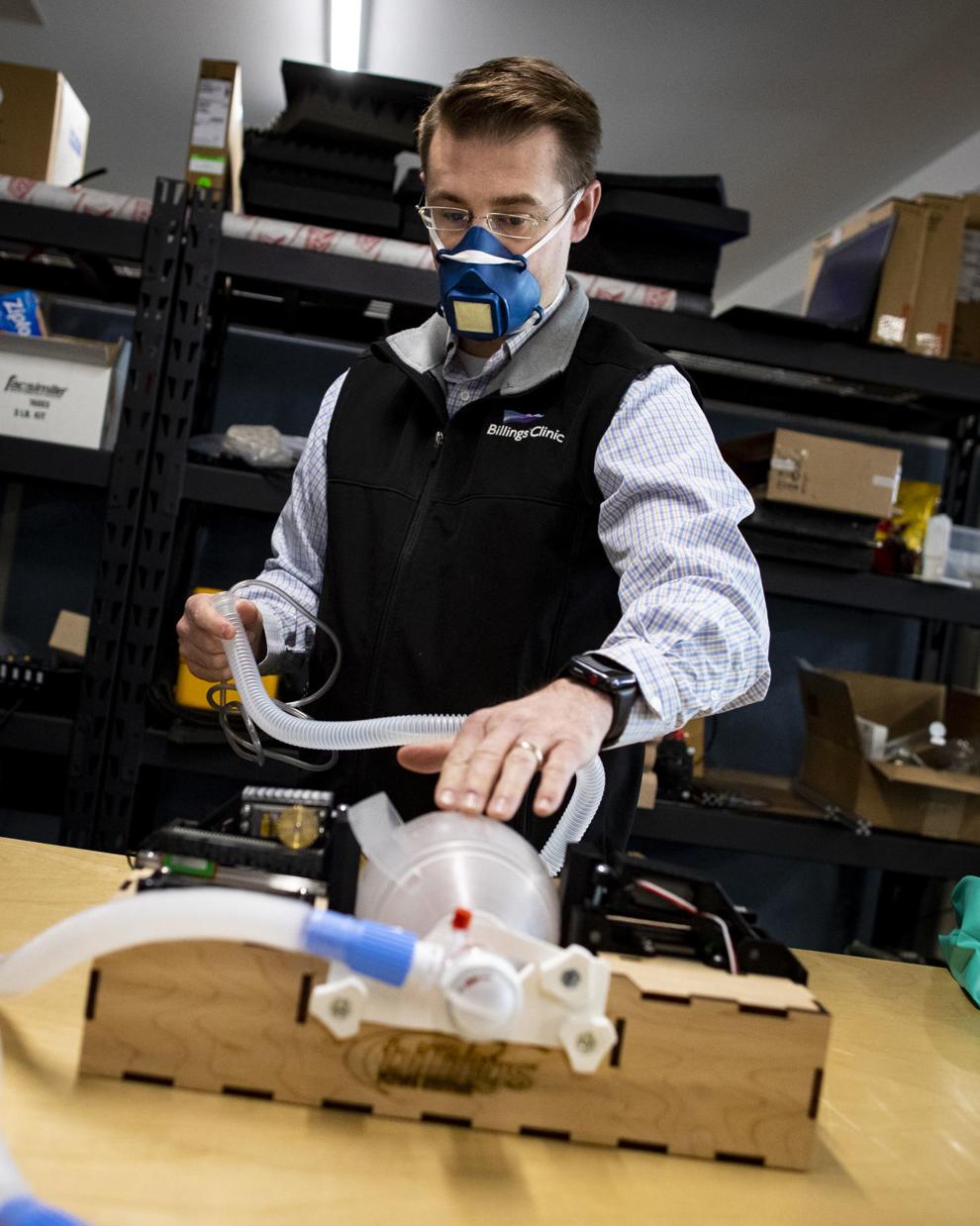 "Where this would be used is as a last-resort option," Richardson said. 
A last resort would be if a rapid spike in COVID-19 cases overwhelmed Billings' two hospitals. Richardson used the example of an outbreak in a nursing home where all of the sudden dozens and dozens of ventilators were required at once.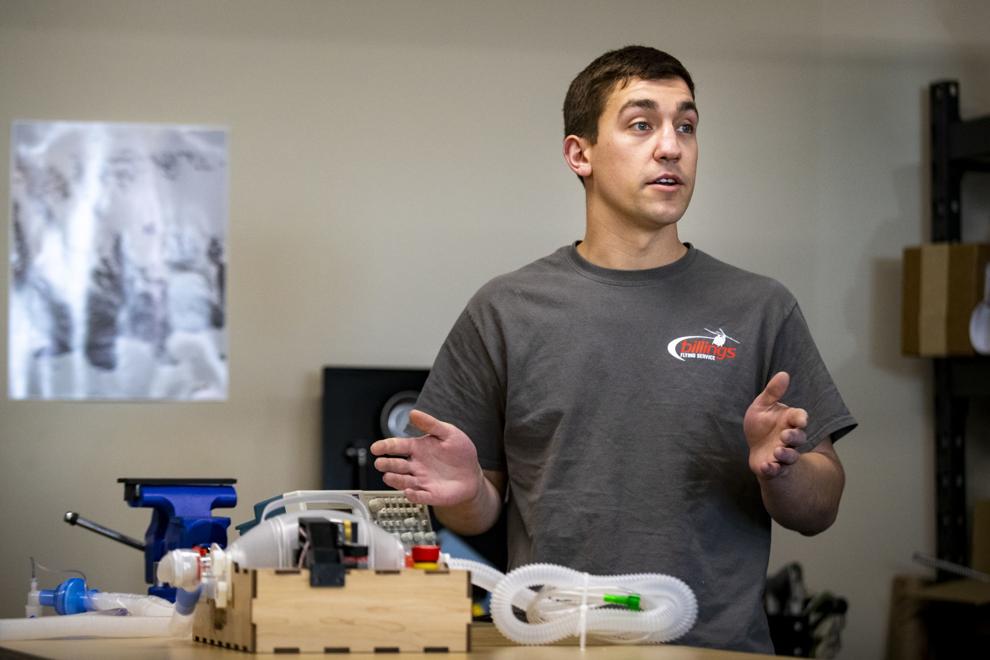 For that reason Richardson and the engineers at Billings Flying Service spoke strongly about keeping up the public health safety measures to keep people in the community safe. 
"Thanks to social distancing we haven't seen the spike other places have," Richardson said.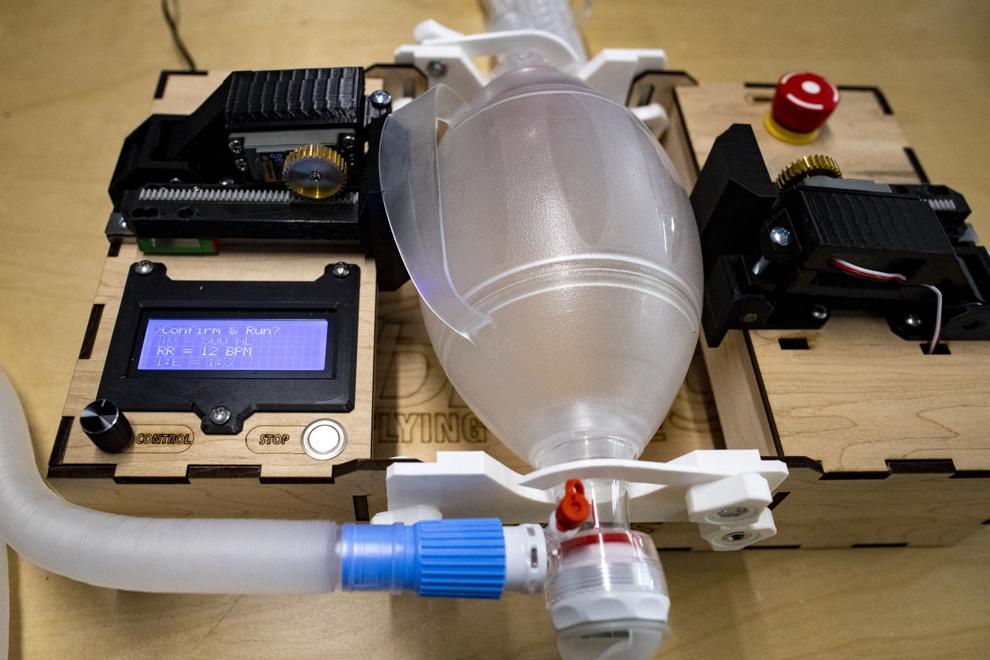 All of them hope their ventilator project won't be needed. 
Spencer Zaugg is an inventor, and he wants to get back to work. That's a good combo.