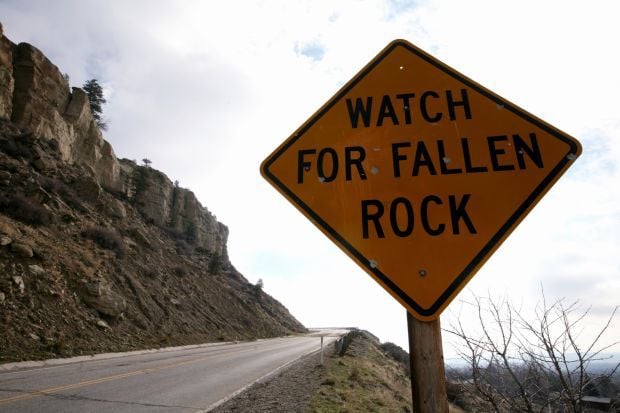 Rocks from the Rims resting in parts of the southbound lane of Zimmerman Trail have closed down the road until cleanup can be completed Wednesday morning, according to the Billings Police Department. 
BPD learned about the rock slide shortly after 10 p.m., said Lt. Shawn Mayo. 
"We don't have anything to move it with," Mayo said of the slide, which deposited "almost car-sized" rocks on the road. "We notified street department. They're going to just remove them in the morning. We're just closing it off for tonight." 
Gates on the road have been closed to prevent drivers from passing through until the rocks have been removed, Mayo said. Speaking at around 11 p.m., Mayo said he had not heard of any damage to vehicles or the guardrail. 
The rocks were reported to be mostly in the southbound lane and Mayo said he believed the slide might have occurred near a bend in the road. 
The cleanup of the slide by city workers is expected to start Wednesday morning, he said.