Billings elementary schools are increasingly unable to cover costs with their consistent revenue, creating a $4.5 million structural budget hole for the upcoming school year. 
There's money to fill the hole — but it comes from sources that aren't reliable revenue streams from year to year. 
That's left School District 2 superintendent Greg Upham calling for an overhaul of the K-8 district budget.
"Everything's on the table," he said after a Tuesday budget committee meeting. "(But) we don't panic."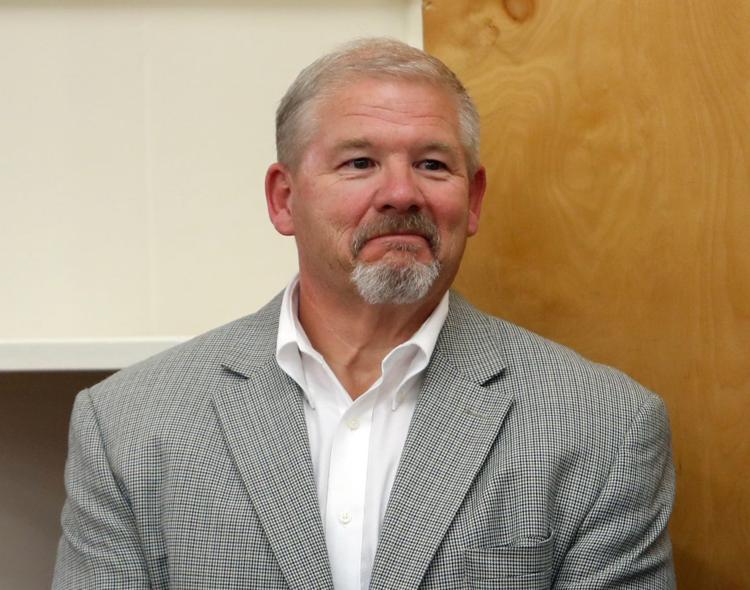 The elementary district is only a few years removed from having $3 million to sock away in reserves and similar accounts. So what happened?
Expansion
The biggest thing Upham pointed to was an increase in staffing, especially with the opening of Medicine Crow and Ben Steele middle schools. 
"Labor costs are predominantly what the increase is," he said.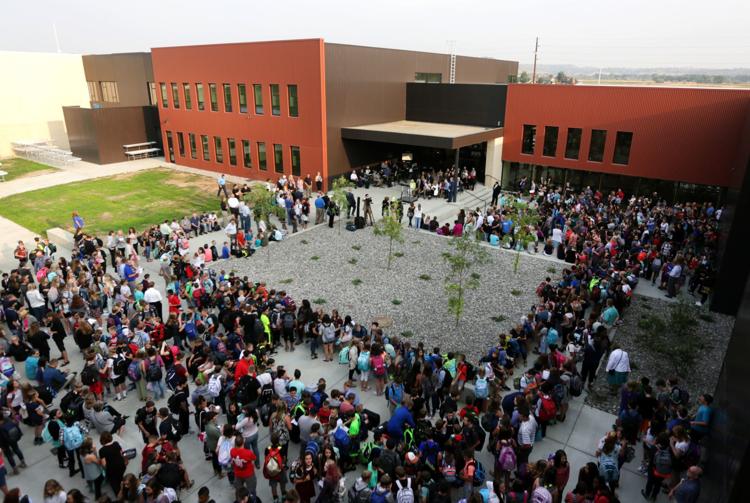 Last school year, salaries and benefits accounted for almost $75 million of the elementary district budget out of $79 million in the general fund budget, which funds the two categories. 
Four years ago, salaries and benefits cost about $65 million. General fund revenues haven't kept pace with the $10 million increase; they went up only about $4 million during the same time span. 
This upcoming school year, based only on general fund revenues compared to all general fund expenses, the district faces a $4.5 million hole before any transfers from other funds fill it.
Applying that math to previous years shows a troubling trend; in fiscal years 2015 and 2016, the district had a surplus of $2.9 and $3 million. The next year, when Medicine Crow opened, that surplus dropped to $300,000. 
In fiscal year 2018, it became a $900,000 deficit. In August of that school year, administrators projected a $365,000 budget hole, which they said was fueled by cuts in state funding. Dipping into reserves filled the smaller hole, but it didn't reflect other funding shifts that helped fill the larger one. 
You have free articles remaining.
That's also the school year that Ben Steele was opened. The middle school openings weren't a tidal wave of staff; some elementary hires addressed accreditation problems in 2015, and some middle school hires were more gradually phased in. But with the new schools came additional operational costs too. 
An elementary levy was passed in May 2017, but its money was used to add new staff; it didn't contribute to any other rising costs. 
Last school year, the projected structural deficit ballooned to $2.4 million, but again, funding shifts and one-time money were able to fill the gap. 
"Those happened," said trustee Joe Raffiani at Tuesday's budget meeting. "It just wasn't laid bare for us to see."
Upham had become the superintendent only two months before the budget was passed, and the August meeting was the last for then-CFO Mike Arnold. He was replaced by current CFO Craig Van Nice. 
The extent of the structural problem wasn't apparent until May, when Upham said Van Nice came to him with concerns. A review showed that revenue hadn't hit expectations for the past several years, and that some expenses were also higher than projected at the beginning of the year. 
The district hired Kalispell's former CFO to examine the budget and try to identify the root of the problem, and solutions. Upham hoped that would be completed at the end of August. 
Upham said he didn't want to use reserves as a patch; about $5.7 million is in elementary reserve accounts. Solutions would likely require systemic changes. 
"We're not going to fix this in a year," he said. 
He also said that the spending increases have made a tangible, positive impact that he doesn't want to sacrifice. 
There are studies to back him up. A growing body of research shows that funding directly affects students' academic outcomes, especially for those from low-income families. 
Upham said that identifying priorities in the district will be essential. 
"The work has already begun," he said.