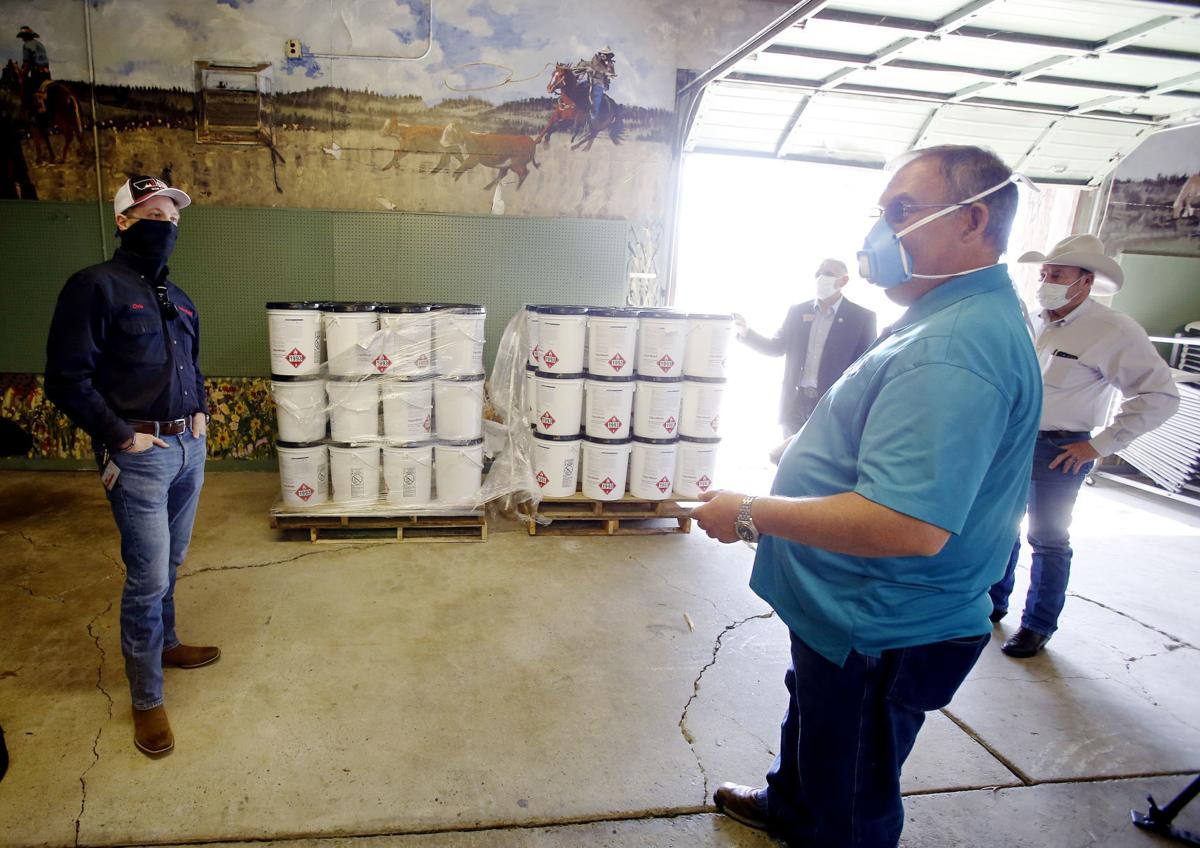 Sitting on two pallets in the Sandstone Pavilion at MetraPark are 84 buckets of liquid hand sanitizer, made by ExxonMobil at its plant in Louisiana and donated to Yellowstone County's disaster and emergency services department. 
The only hand sanitizer left in the county's collection of emergency supplies — before the 420-gallon donation arrived Friday — were three store-bought pump bottles and some gallon jugs from the batch made at Trailhead Spirits Distillery in Billings.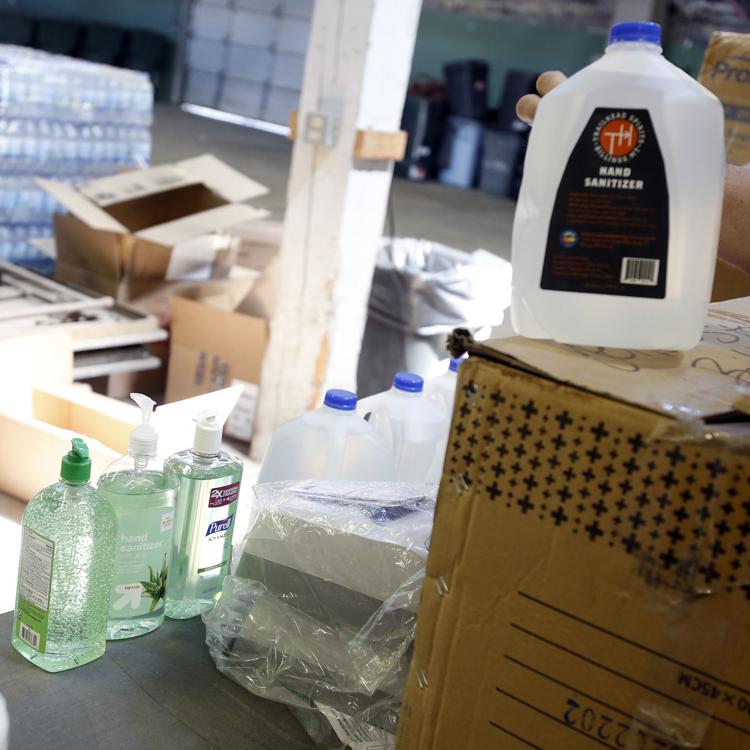 That's what makes Exxon's donation so important, said K.C. Williams, director of the county's disaster and emergency services department. 
"There's nowhere to get this stuff," he said. 
But solving one problem has created another. Williams and his department must now find a way to get the hand sanitizer into something from which it can be dispensed, something smaller than a 5-gallon bucket. 
All kinds of small containers, hand-pump jugs, spritzer bottles and other plastic receptacles are back-ordered for months, Williams said.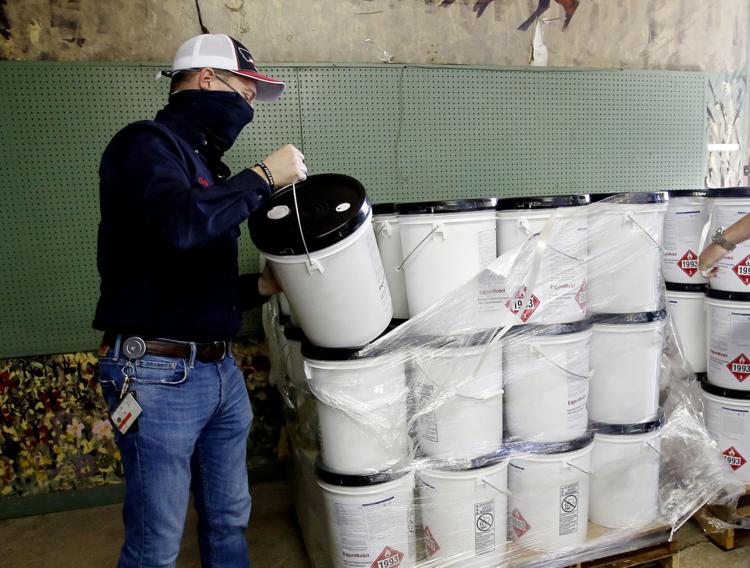 The donated hand sanitizer is a liquid about the same consistency of rubbing alcohol and made at one of Exxon's chemical refineries in Baton Rouge. It's medical grade, and Exxon is churning out about 8,000 gallons of it a day, donating it to communities where Exxon has a presence, said Dan Carter, spokesman for ExxonMobil in Billings. 
Williams is hopeful he can find spray bottles — something similar to what Windex comes in — and use those to dispense the sanitizer. He also wants to approach the hospitals, which use a similar liquid hand sanitzer, and find out if the county can collect their empty bottles for reuse.
The donated hand sanitizer will be distributed to courtrooms in the county, first responder agencies, long-term care facilities, the county's youth detention center and the jail. 
All month, United Health Command has distributed thousands of pieces of personal protective equipment and similar items around the county to companies and organizations in need.
The county started taking donations in early April after the COVID-19 response began. Many of the donations came from corporate donors and the Strategic National Stockpile.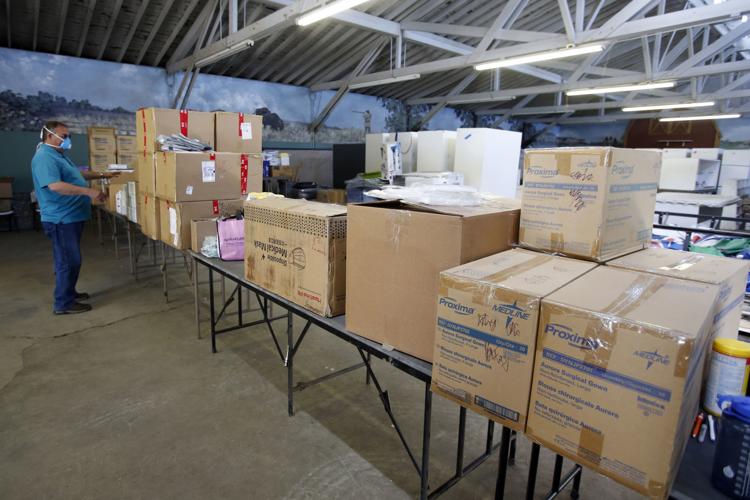 Still, need is high and county officials are running low on N95 masks and other pieces of protective equipment. 
"We'll take what we can get," Williams said.
Organizations receiving the donations from the county include: Billings Fire Department, Butterfly Assisted Living, Children's Clinic, Compassus Hospice, Community Crisis Center, Fuller Family Medicine, Gallagher's Assisted Living, Lockwood Fire Department, Planned Parenthood, the Quarantine and Isolation Site, Rimrock Foundation, RiverStone Health, Shepherd Fire Department, Yellowstone County Sheriff's Department, Southern Montana Optometric Center, Springs at Grand Park Senior Living, St. John's United, West Park Senior Residence, and Yellowstone County Detention Facility.
Each of the organizations was given different types and quantities of PPE, according to the county health department. Those donations included about 170 boxes of N95 masks; about 33 boxes of surgical and other masks; approximately 35 boxes of surgical gowns; and more than 130 boxes of various types of gloves. Also distributed to some of the organizations were cleaning wipes, bottled water and respirator masks.
Concerned about COVID-19?
Sign up now to get the most recent coronavirus headlines and other important local and national news sent to your email inbox daily.