During fire safety week at Washington Elementary School in Billings, young Robin DeCaso was proud to say that her dad was a Billings firefighter.
Smiling ear-to-ear, she would stand tall and proud when the fire department would visit the school and ask students to stand if they had family members working in the force.
Her father taught her to have a healthy respect for fire and what it can do, and to appreciate and welcome with open arms other families with relatives working in the department.
Her father, Orville Horton, died of a heart attack while fighting a secondhand store fire in 1969, when she was 13-years-old, and he was honored Saturday at the Montana State Firefighters Memorial in Laurel.
The Billings Fire Department invited Horton's family members to the ceremony.
"I was only 13 when he passed, so I didn't have time to get to know him other than he was Dad," DeCaso said during the ceremony.
Orville Horton, who had worked for the Billings Fire Department for 16 years, was fighting a blaze at Pete Herman's Auction & Second Hand Store when he collapsed and was rushed to Deaconess Hospital. He died of a heart attack on arrival on Sept. 7, 1969. He was 39 years old.
The blaze completely destroyed the building at 2021 Third Ave. N., even with 75 firefighters on site using all five of the city's firefighting trucks at the time.
Now 50 years after his death, his name has been placed on the Montana State Firefighters Memorial in Laurel for his service.
But while he only lived for a short time, he made an impact on the people around him.
He had a skill for carpentry and loved woodworking and upholstering furniture. DeCaso said that Horton even visited the secondhand store on Third Avenue North frequently.
As she grew up, DeCaso realized she was the apple of her dad's eye, and knew that he loved her very much.
One cold evening, she turned on the hose and let the water flow into the lawn, thinking that she'd have an ice rink of her own in the morning. She thought it'd save her the three-block walk to the neighborhood rink.
After her father stormed outside the next morning into the slushy, dead grass, she confessed her plan.
You have free articles remaining.
"I was so happy to see the anger leave his face, replaced by a slight grin and received a kiss on my forehead," she said.
Horton's personality was always this way, his sister Patricia Leuenberger said in an interview. He was loving, kind, and selfless in the act of duty.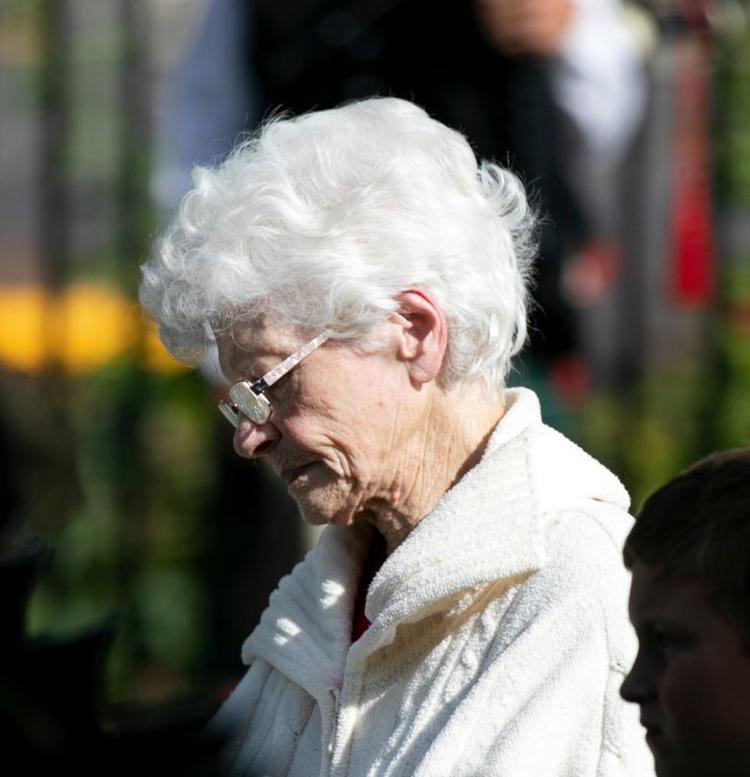 Leuenberger recalled traveling by train from Detroit to Billings with Horton alone as kids after their father died of a heart attack at the age of 44. Their mother was in Billings tending to funeral preparations.
Over the years, Leuenberger noticed Horton complaining of chest pains like her father had.
Horton's two sons and their father's three brothers died young of a heart attack too, she said. Leuenberger's other brother died of a heart attack at age 62.
"He had complained earlier of his chest pains, and that was the way with my dad," she said. "He came home, and he worked nights. He'd get up and he'd go, 'I don't feel very good.' He called an ambulance and he was dead before he got there. It runs in the family."
Horton's father was born Nov. 12, 1929, in Worden and graduated from Huntley Project High School.
Horton graduated in 1947 and joined the U.S. Marine Corps in 1948 where he was later discharged in 1950 and joined the fire department.
"Thirty-nine is pretty young," Leuenberger said. "I'm very proud of him."
Billings Fire Department Assistant Fire Chief Matt Hoppel helped facilitate the ceremony and explained the sacrifice that firefighters and their families make to keep their communities safe.
"There's one thing that stands out when I read that a firefighter passed away from a heart attack, or heart failure, in that they truly gave it all that day," Hoppel said. "Everything they had in them, they gave their all to the extent their heart failed them. That speaks to the type of person brother Horton was."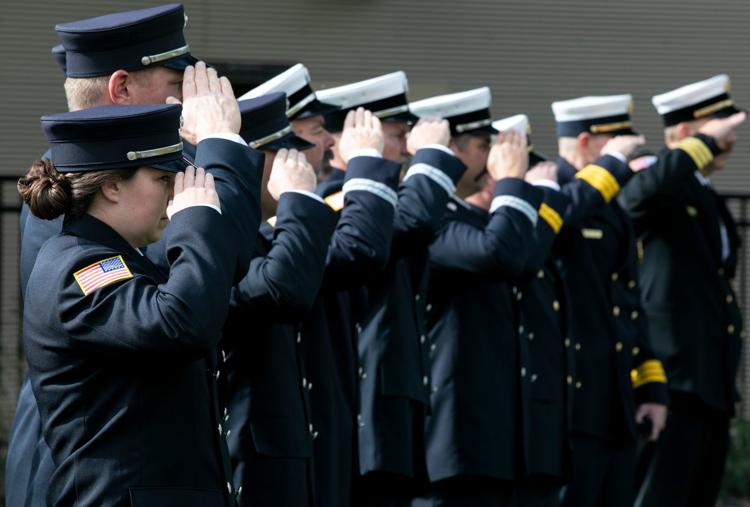 Billings Mayor Bill Cole expressed his gratitude for first responders as an American flag waved from a fire truck's ladder.
"Although 50 years have passed since the death of Orville Horton, there is still loss, regret, and pain," Cole said. "As a result, to his family, you have our most sincere condolences and appreciation for Orville's sacrifice and your sacrifice."
The Montana State Firefighters Memorial was dedicated in September 2018, but the work on the project continues, including fencing and landscaping the plaza surrounding the memorial. Future expansion also calls for bronze statues portraying people kneeling and paying tribute to the fallen.