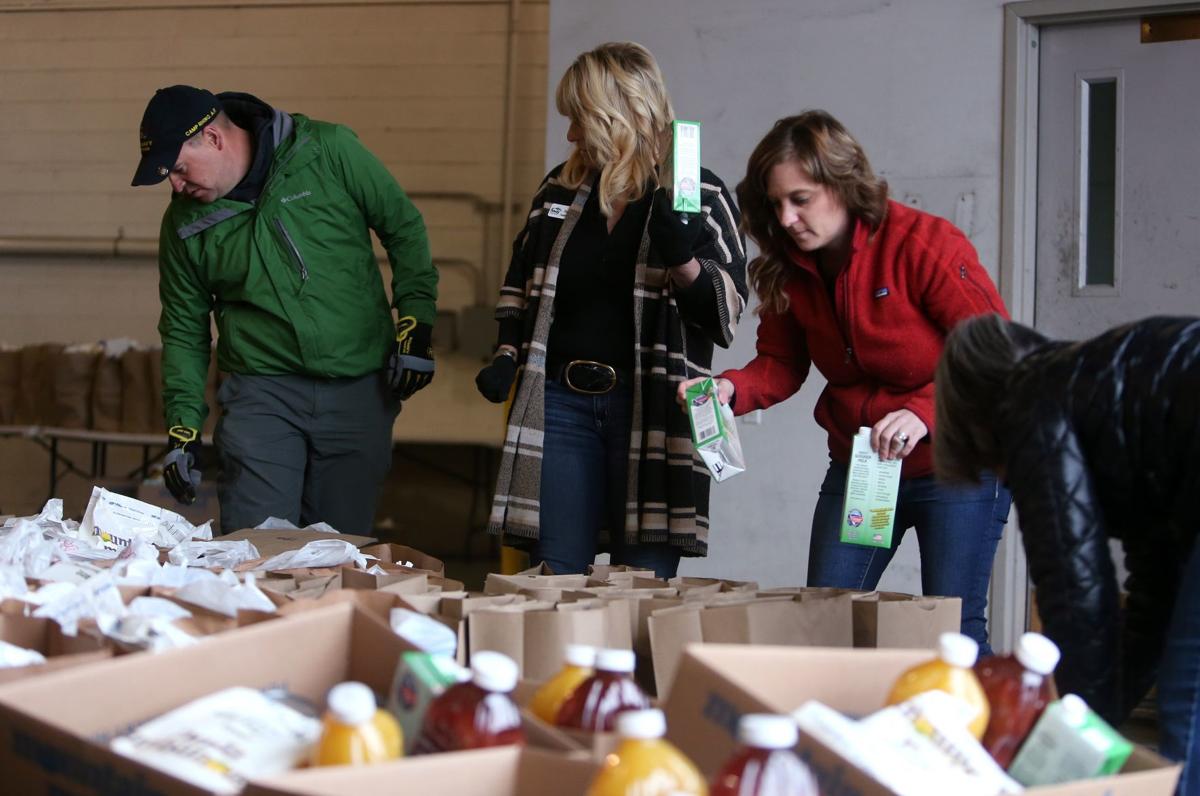 A supplemental food program that provides monthly food boxes to older adults is now under the umbrella of Family Service in Billings.
"We have a senior food box program for shut-ins, so when the opportunity was presented by the state, it fit into what we already do," said Stacy Brown, executive director of the Billings nonprofit.
CSFP is a federal program that provides commodity foods to seniors 60 and older who meet certain income requirements. The program is overseen in Montana by the Department of Public Health and Human Services.
The state agency contracts with Area Councils on Aging, which subcontract with local entities to distribute the food. In the case of central Montana, that entity is the nonprofit Area II Agency on Aging, which works in 11 counties, including Yellowstone County.
"We do annual contracts with our providers and periodically we review those and we'll make changes based on whatever we feel is the best for serving seniors," said Todd Wood, executive director of the nonprofit based in Roundup.
The Area II AOA serves about 2,700 people in the program throughout all 11 counties. At one point that included close to 2,000 people in Yellowstone County, but that number has decreased in the past year.
Acting as a pass-through agency for state and federal agencies brings certain requirements for the Agency on Aging and its subcontractors, Wood said. In this case, the food shipped to the local entities has to be accounted for, as do the clients who receive that food.
"And then there's inspections that have to happen via the state of Montana, of the food distribution site that has to meet health and safety standards," he said. "They have to keep the products separated from other donated food."
He was reluctant to give specific reasons for the shift from the Billings Food Bank to Family Service. If things are going according to plan, Wood said he isn't likely to make a change "because it's a huge process."
"I believe in accountability, all of us have to be accountable," he said. "We have to be. The contractors have to be to us. What we're looking for is good service for the people of Yellowstone County and compliance at all times with the requirements of the program."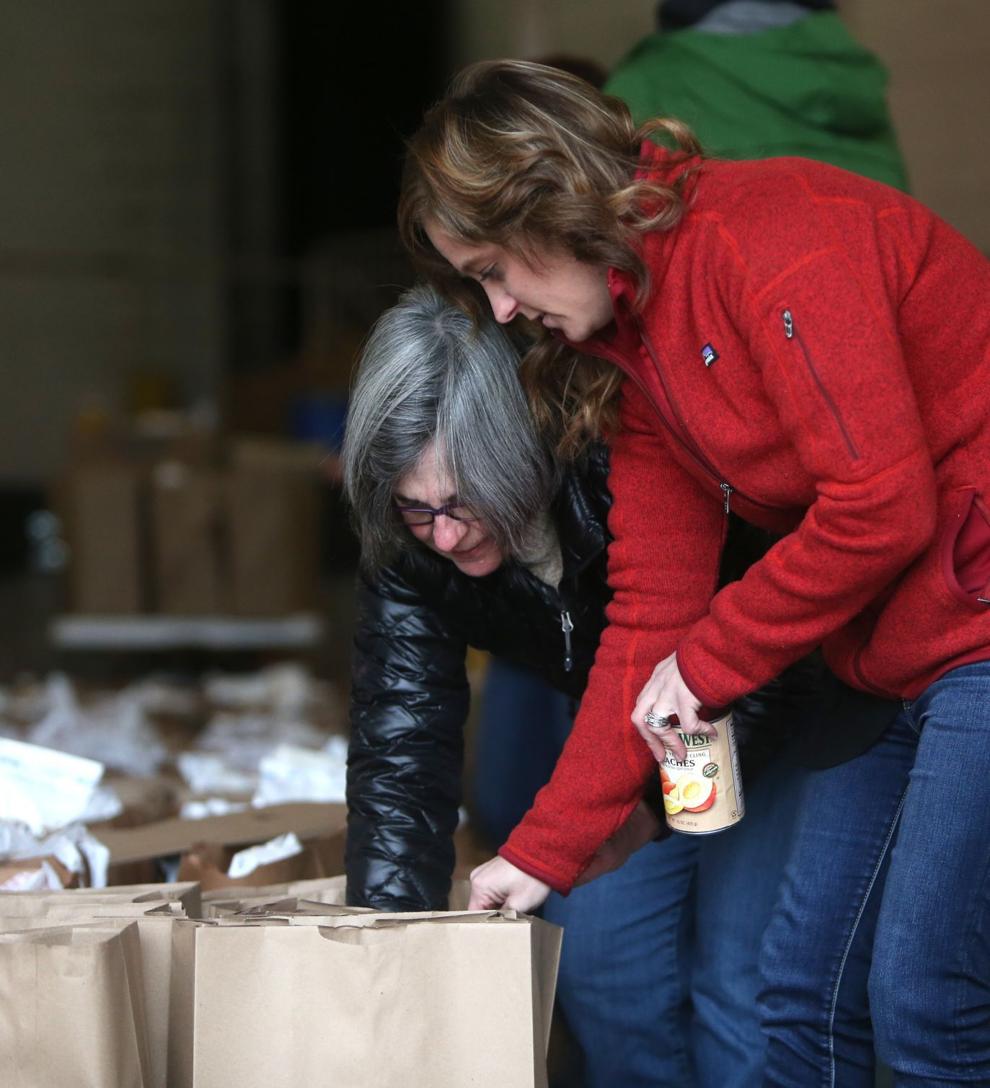 Site review
A May 16, 2016, letter provided to The Gazette by DPHHS recounted a site review of the CSFP site at the Billings Food Bank that detailed a couple of deficiencies. The letter was written by Kane Quenemoen, Intergovernmental Human Services bureau chief.
The food bank was found to be following food storage and handling guidelines. Food packages were complete and issued correctly. Six of seven client files reviewed had been correctly certified, with one not completed in the required seven days.
More problematic was that many client files were missing for those reported receiving a monthly food package. State reviewers learned that the food bank's former CSFP coordinator had recently died and the CSFP client files had inadvertently been destroyed.
Area II AOA and the Billings Food Bank immediately began a rigorous certification drive to recapture clients and certify new ones. At the end of the recruitment period, the food bank was still short of its 2,400 caseload certification with 2,086 certified clients. The effort was continuing, Quenemoen said.
A second area of concern had to do with the food bank not submitting its inventory reports on a monthly basis.
"They also did not send in their food orders in line with what was needed for the next month's distribution," Quenemoen said. "These issues resulted in excess inventory levels exceeding two months."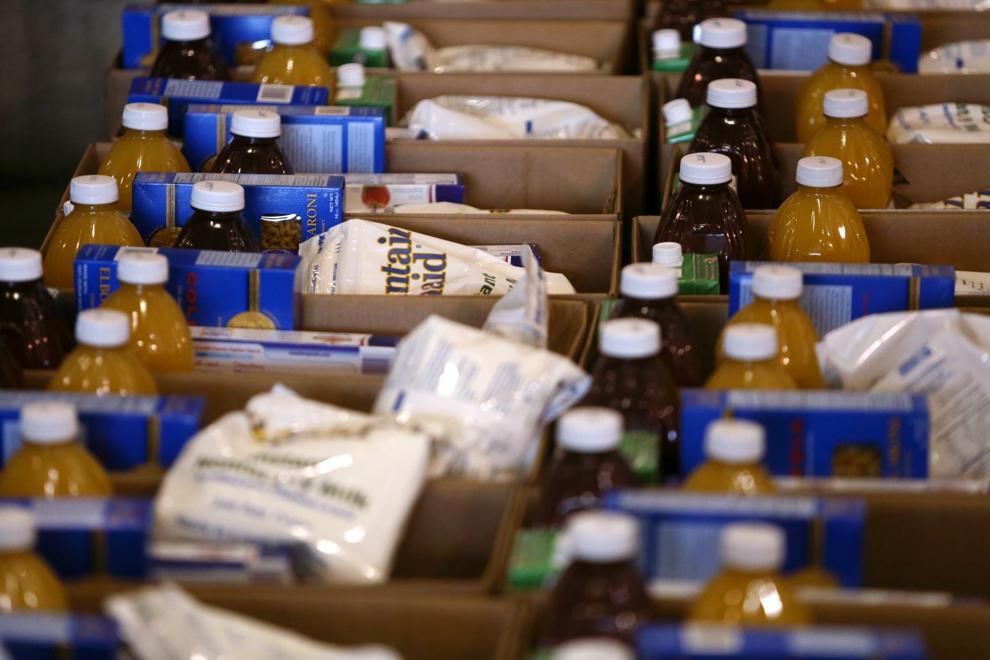 The switch
Sheryle Shandy, executive director of the Billings Food Bank, said she was taken by surprise when the switch was made.
"When (DPHHS) came to us and told us things we were doing wrong, we corrected them," she said.
She acknowledged that the number of people who participated in the program had decreased from the number that had been certified. But she said the food bank staff was working to boost participation and that in the past month, numbers were higher.
Shandy said when she was told the food bank would no longer administer the program, she wasn't told who would take it over. So she didn't know where to refer clients.
"I'm glad they did not discontinue the program because there are certainly a lot of people that rely on it," Shandy said.
Spreading the word
Wood is focused now on getting the word out about Family Service's new role, to let clients and potential clients know who is coordinating the supplemental food program.
"We really feel that there are some opportunities with the new contract for this program to grow," he said. "There's a willingness for cooperation between multiple agencies in the community."
While Family Service is now the subcontractor, it is coordinating with Adult Resource Alliance of Yellowstone County to serve clients. Family Service already works with senior living communities, including Aspen Grove, Magic City Terrace, Sage Tower and Prairie Tower apartments through its senior food box program.
"Last year we distributed about 1.9 million pounds of food," Brown said.
The agency is also set up well to run the CSFP program since it purchased a warehouse on the South Side where the food commodities can be housed. There, volunteers sort the boxes and cans of food, milk and juice into paper bags to hand out.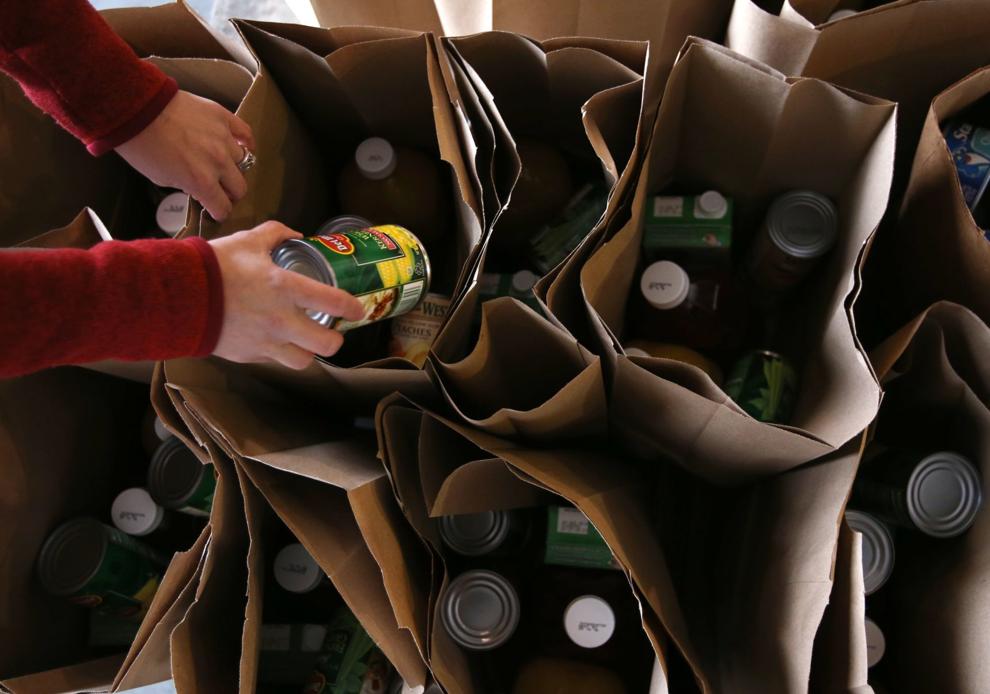 People who are already enrolled in the program can stop by Family Service, at 1824 First Ave. N., to pick up a bag. Those who aren't can stop by and sign up, Brown said.
Family Service will work with Adult Resource Alliance to sign up recipients at senior centers and senior meal sites.
"Once we have those built up, we'll have volunteers take commodities to those sites," she said.
The intent is to provide central locations in each of the communities where participants can pick up the food, Brown said.
Bea Ann Melichar, executive director of Adult Resource Alliance, said with Family Service's knowledge of food distribution and the Alliance's connection with seniors through Meals on Wheels and five senior meal sites, it's a good fit for the two organizations to partner together.
"And at our resource center, people come in every day looking for programs, so it made sense we go along with them and become one of the agencies that becomes certified to take applications," Melichar said. "We're just excited about the opportunity to be involved with it."