As he's battled terminal brain cancer, John Raines has had a goal: To live long enough to see his son graduate from high school.
On Thursday, that became a reality at West High when senior Blake Raines received his diploma in a special one-student ceremony that was a surprise to both him and his father.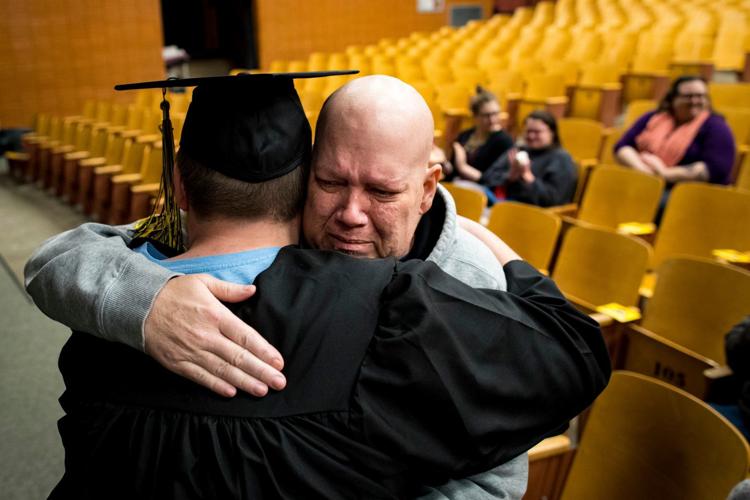 "It's the highlight of my life," Blake said. "It just means everything."
The ceremony was organized largely by Pam Rudolph, Blake's mom and Raines' ex-wife. 
"(John's) only wish is to see his son graduate," she said. "He doesn't want to see anyone famous, and doesn't want to go anywhere exotic."
Rudolph, a nurse, is familiar with the disease's progression and wanted to ensure that Raines got his wish. He's already outlived doctors' original estimates that gave him a year to live in October 2018.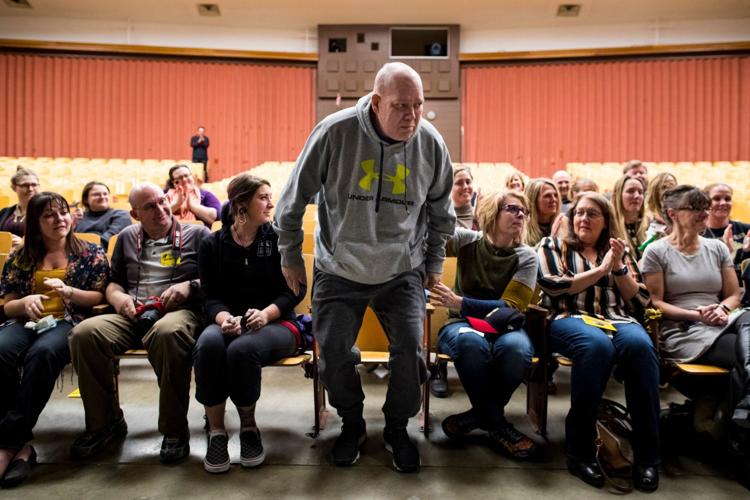 She worked with administrators at West to put together a special graduation ceremony — a rare occurrence. 
The school band played as Blake walked into the auditorium in a cap and gown, looking as though he'd wrenched his face into a composed expression amid the surprise. 
Principal Kelly Hornby gave a speech and assistant principal Rod Gottula awarded Blake his diploma. Teachers, friends and family cheered. There was, of course, a congratulatory cake. 
"It was surreal," Blake said. "It felt like I was dreaming."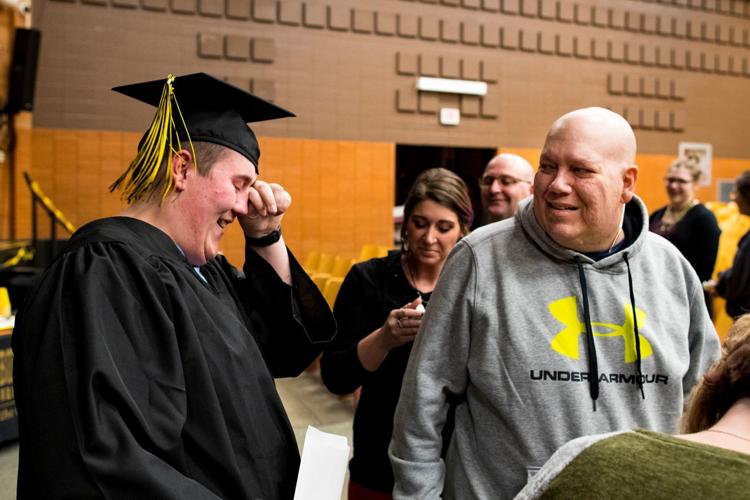 You have free articles remaining.
Raines had been lured to school with an innocuous excuse for meeting Blake and went along, even though it seemed bizarre that Blake would be finishing up a test in the auditorium.
After the ceremony, he thanked those who put it together. 
"It's the only goal I had," he said of seeing Blake graduate.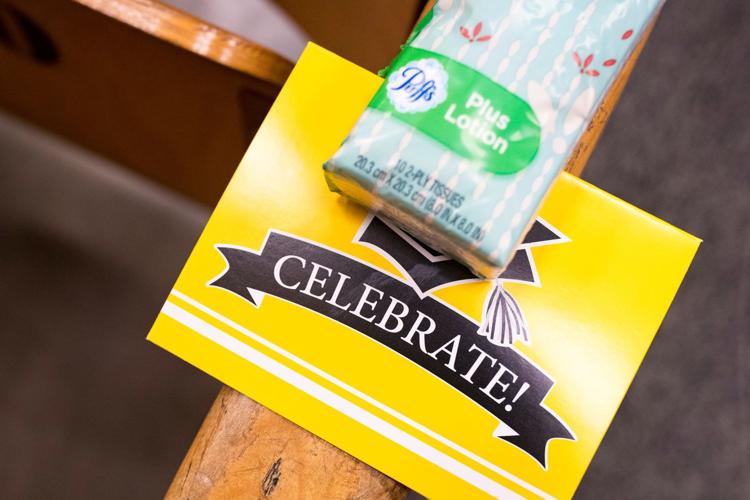 Teachers described Blake as a hardworking student who was happy to help others. 
"If he has to stay late to get something done, he stays late," said Career Center graphic design teacher Russ Walks. "All of this, with what's going on in his personal life."
Blake said that he stayed focused on graduation despite his father's illness — "(I) just kept telling myself that I can get through it."
"I just want to congratulate you," Gottula told Raines, describing Blake as a quiet, diligent student. "They come, they do what they're asked to do, they treat people with respect." 
That's when Raines started to choke up — not when talking about the cancer or how much time he has left, but when talking about the young man his son has become. 
---
Photos: Blake Raines' graduation ceremony
Blake Raines' graduation ceremony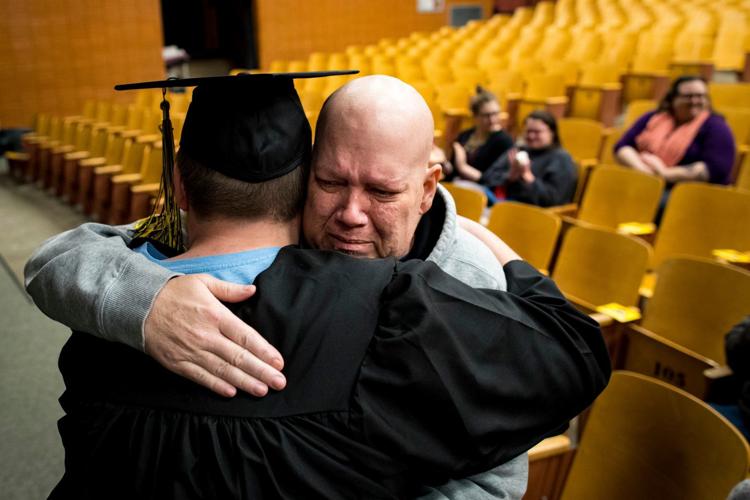 Blake Raines' graduation ceremony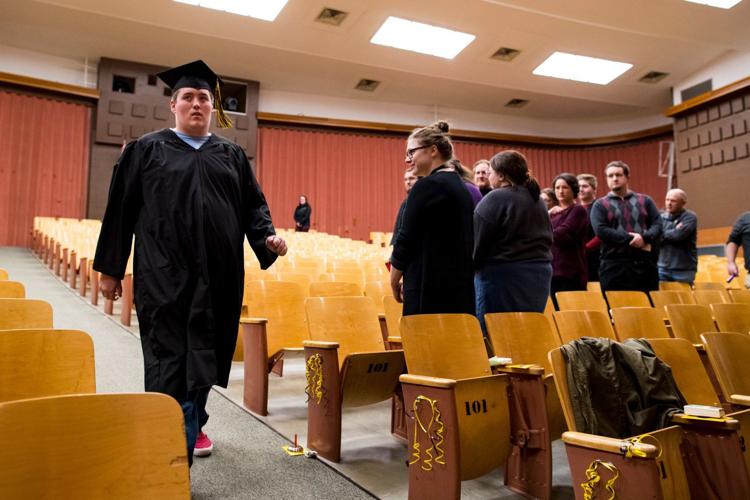 Blake Raines' graduation ceremony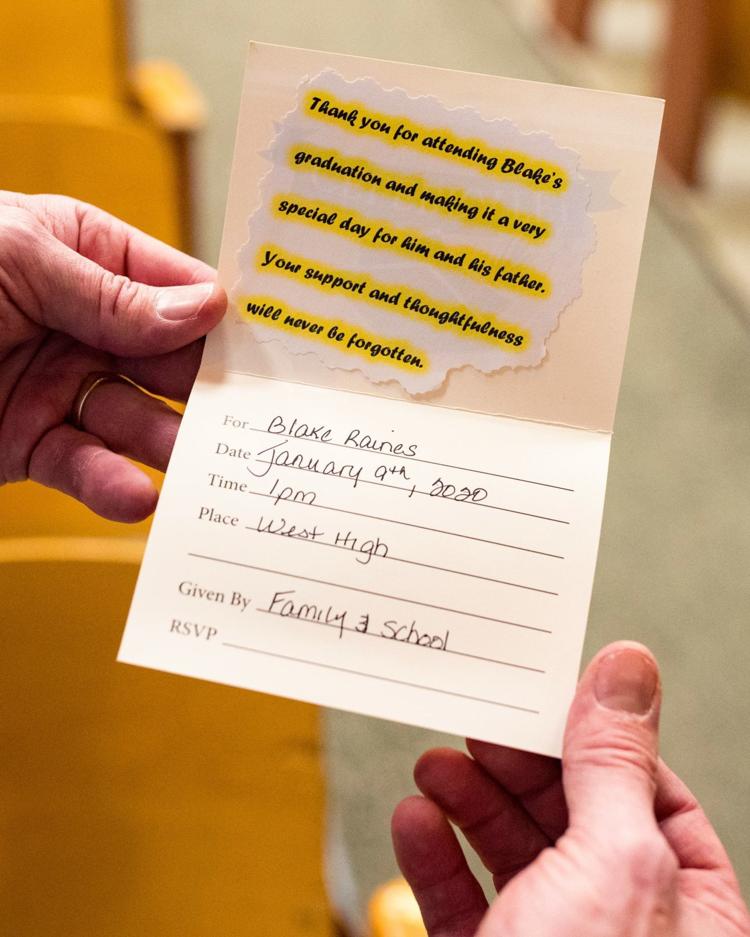 Blake Raines' graduation ceremony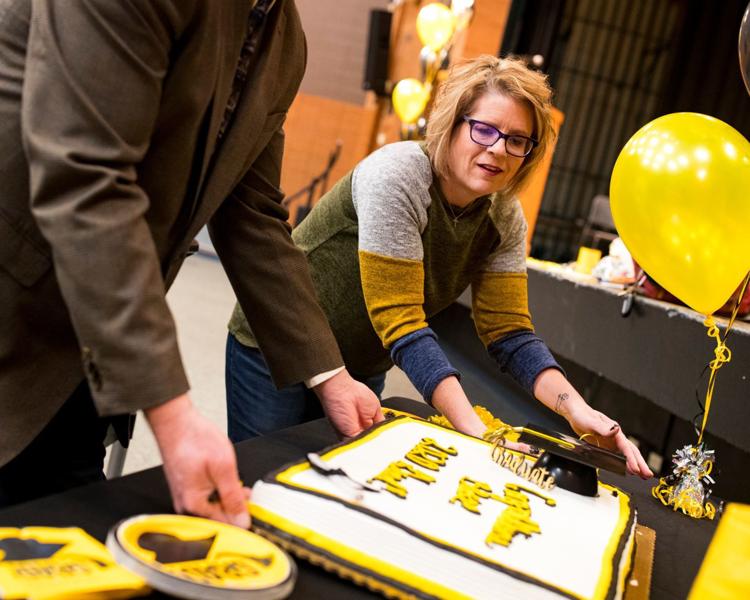 Blake Raines' graduation ceremony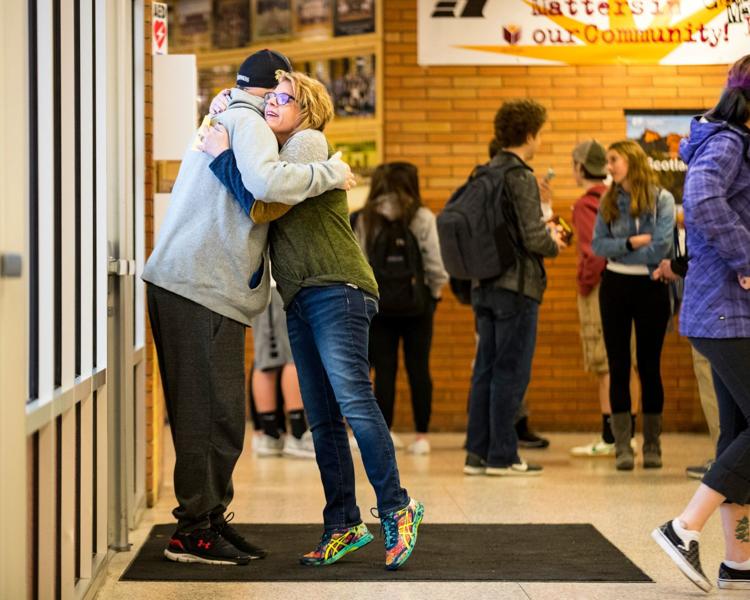 Blake Raines' graduation ceremony
Blake Raines' graduation ceremony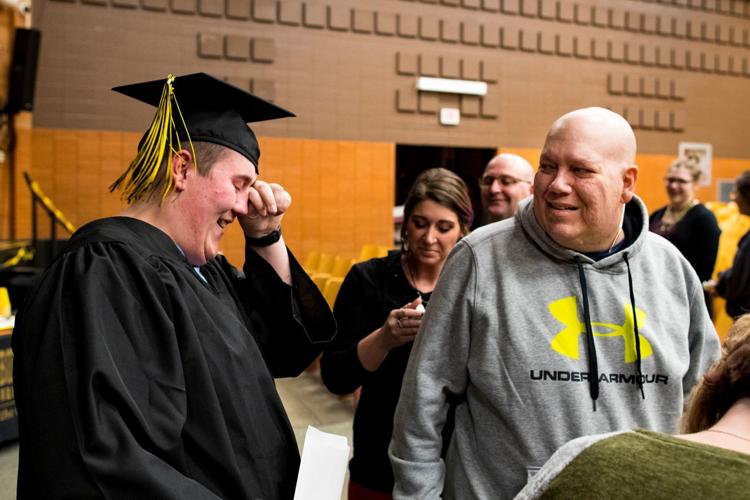 Blake Raines' graduation ceremony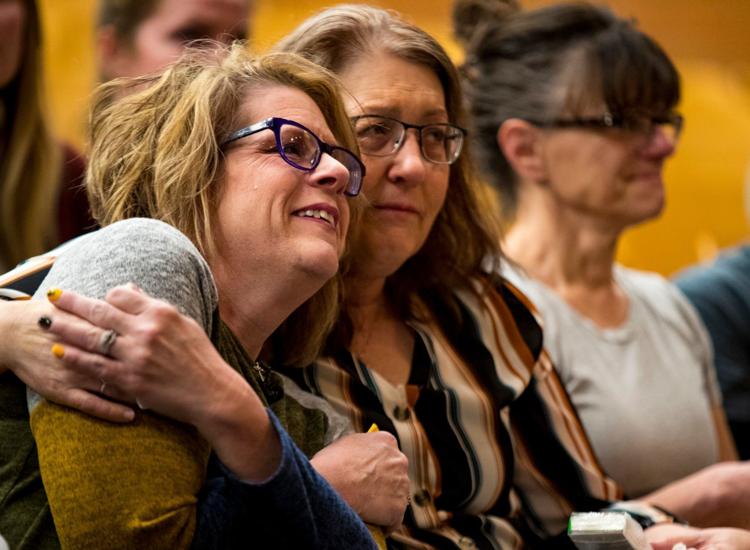 Blake Raines' graduation ceremony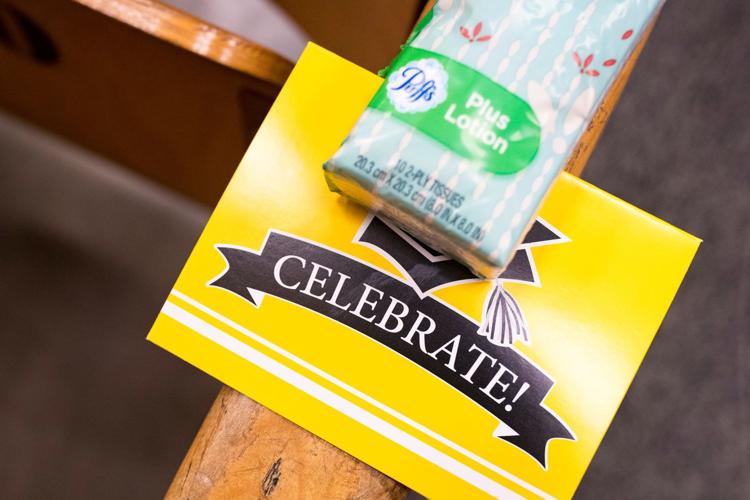 Blake Raines' graduation ceremony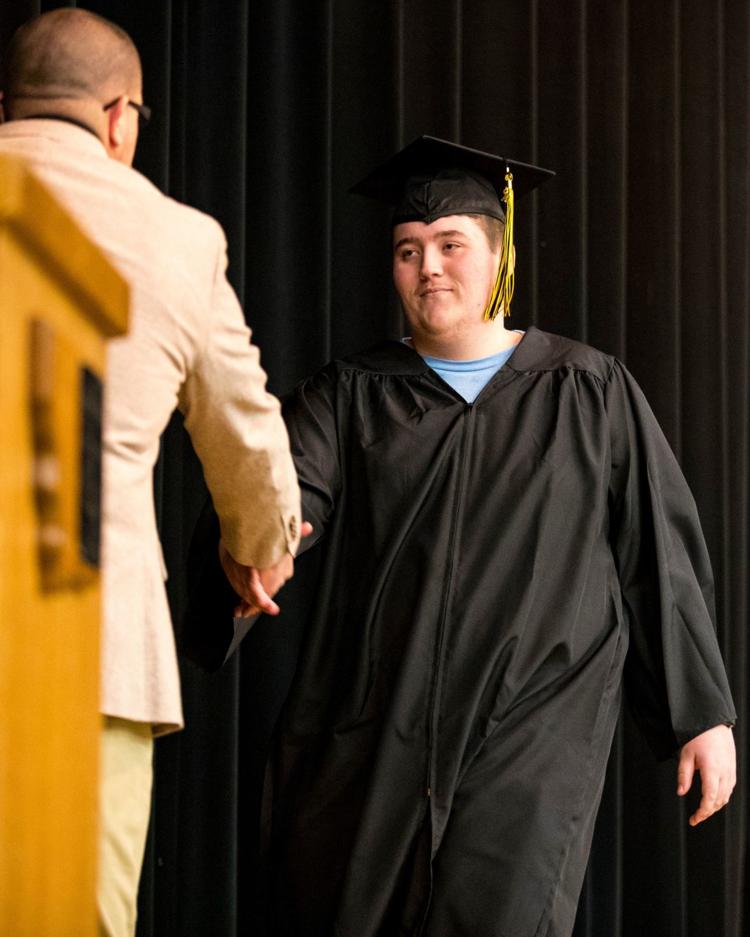 Blake Raines' graduation ceremony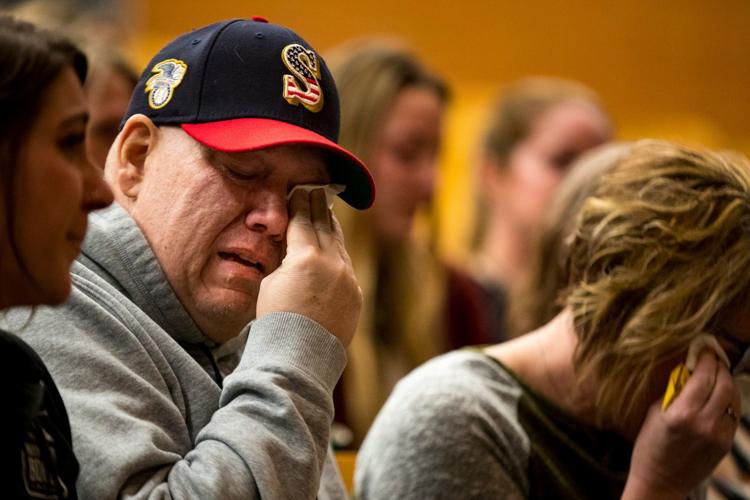 Blake Raines' graduation ceremony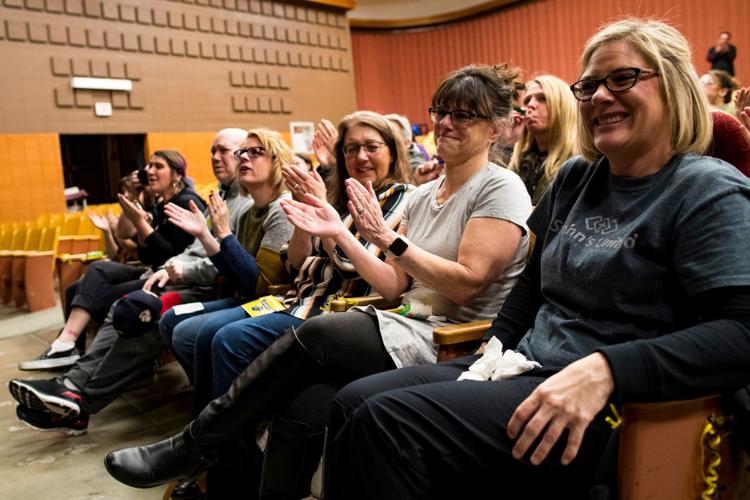 Blake Raines' graduation ceremony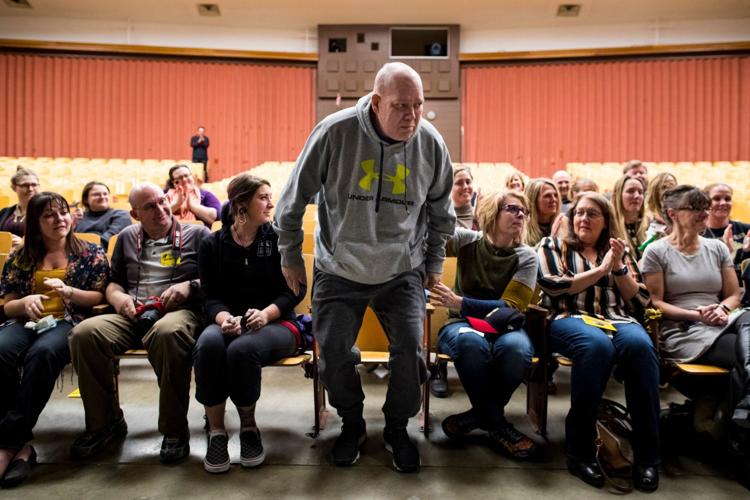 Blake Raines' graduation ceremony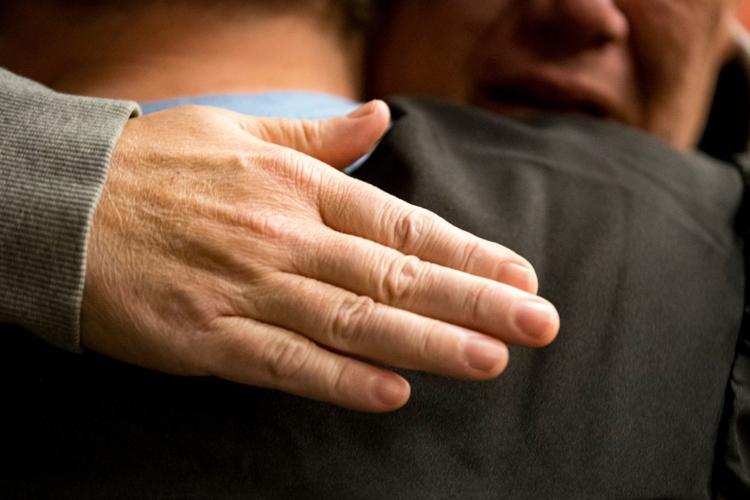 Blake Raines' graduation ceremony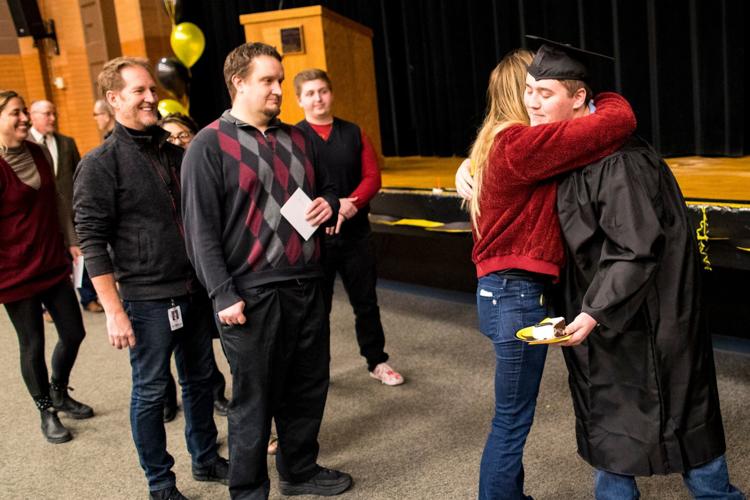 Blake Raines' graduation ceremony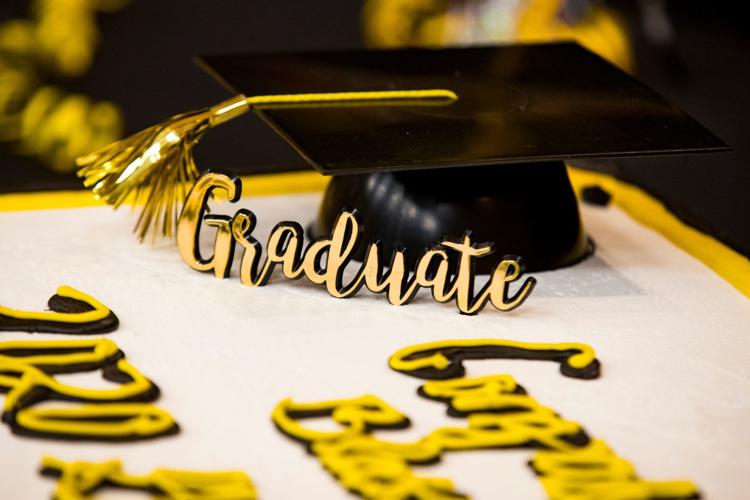 Blake Raines' graduation ceremony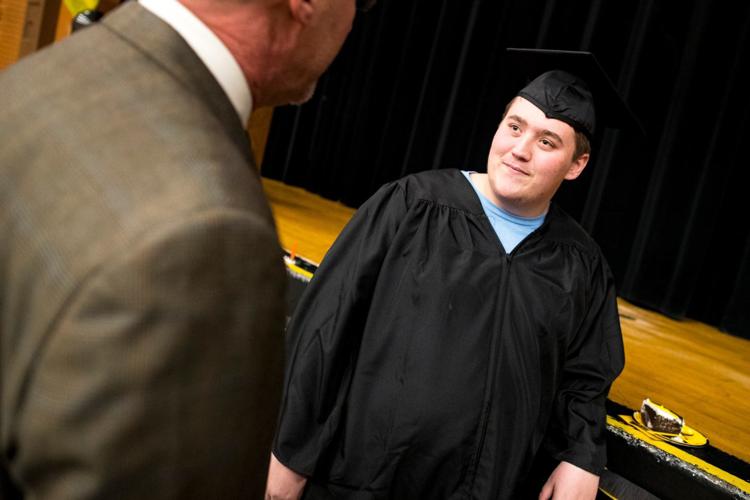 Blake Raines' graduation ceremony