Finland had one of the highest suicide rates in the world in the 1980s.
Within a decade, the Northern European country that has much in common with Montana cut that rate nearly in half, said Joy Honea, professor of sociology at Montana State University Billings.
"It's still pretty high for the Nordic region, but it used to be as high as Montana's rate," said Honea, who this year is also acting associate dean for the College of Allied Health Professions and the College of Business at MSUB.
Montana led the United States in the number of suicides per year, at 29.2 per 100,000 people, in the most recent figures released. Finland matched that in the late 1980s, with a rate of 30 per 100,000.
SEATTLE — Suicide rates inched up in nearly every U.S. state from 1999 through 2016, and Montana is at the top of that list, according to a go…
That figure dropped to 20 per 100,000 by 2000, Honea said. It's now just under 14 per 100,000.
Honea, who has been awarded a Fulbright U.S. Scholar grant, will have the opportunity to study up close how Finland developed prevention strategies to deal with the pressing issue. She will spend five months at the University of Tampere beginning in January 2020.
Honea, who is in her 16th year of teaching at MSUB, learned she had been selected for the highly competitive award in mid-December. She applied for a sabbatical that will begin in the fall.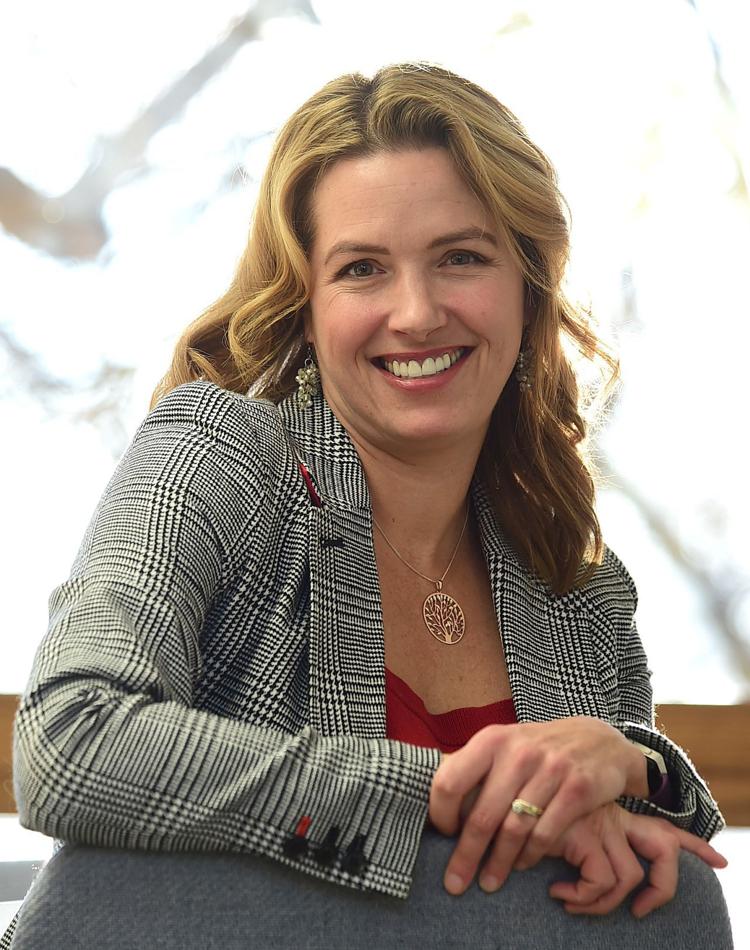 Her goal was to do something global in focus. In looking at possible sites where she could teach and conduct research, Honea discovered the University of Tampere in Tampere, Finland. The school was seeking candidates whose work would focus on health and society.
"They have a big school in the social sciences program that's open to scholars with backgrounds in six disciplines," she said. "One was sociology, and I thought that's a really good fit because I teach the sociology of health and medicine, plus my own research is in similar areas."
Common ground
Honea also learned that several organizations, including the World Health Organization, had designated Finland a model in developing suicide prevention programs. The country redesigned its mental health system and developed holistic and integrative suicide prevention programs.
Montana and Finland have some basic things in common, Honea said. Both are in the northern hemisphere and endure long, dark, cold winters. Both have sparse populations, high alcohol use and high rates of firearm ownership.
"I started thinking, based on those similarities, the things Finland has done might be adaptable to Montana," she said.
Like the rest of the United States, suicides in Montana have continued to rise, said Karl Rosston, suicide prevention coordinator for the state. Nationally during the past 20 years, death by suicide has risen 30 percent, and in Montana, by 38 percent, continuing a longtime trend.
"Montana has had one of the highest suicide rates for almost 100 years," Rosston said. "It's a cultural issue in the state, which takes a cultural shift in thinking. It takes time."
Montana also has a high concentration of the three highest risk groups for suicide: veterans, Native Americans and middle-aged Caucasian men. That last category has seen a significant increase in suicides in the U.S. and Montana during the past couple of years, he said.
After participating in a pilot training program designed to prevent suicide among veterans and their families, Claire Oakley and Mike Yakawich…
Long-term change
In 2015, the Montana Legislature approved a bill to create a Suicide Mortality Review Team. That team produced a report that led lawmakers in 2017 to allocate $1 million, through HB 118, for suicide prevention.
About one quarter of the funding went to implement a Native suicide prevention plan, a quarter went to school-based programs and about half to communities to focus on vulnerable populations, including veterans.
Another focus, Rosston said, is providing resources to emergency rooms at small critical access hospitals, as well as primary care providers around the state, to identify and assist people at risk of suicide, particularly in lieu of the shortage of mental health providers.
"We want to have immediate impact," he said. "But we also have to look at causing long-term change."
Honea plans to evaluate Finland's intervention programs to see which could be implemented in Montana. And second she will look at suicide and gender.
"One of my other areas of focus is the sociology of gender, and Finland, like Montana, has a higher rate of suicide among men than women," Honea said. "I propose to look at prevention strategies specific to men versus specific to women."
As she began to dig into work being done in Finland, Honea noted that the University of Tampere had studied suicide in the Arctic, primarily among indigenous people. With the number of Indian tribes in Montana and the high rate of suicide among tribal members, it seemed another point of connection.
Since 2012, Honea has conducted suicide research in the state. Her most recent grant-funded work in mental health and mental illness dealt with youth suicide in Montana.
She was part of the "Let's Talk" project, directed by Sarah Keller, associate professor of communication and theatre at MSUB, that used community theater to get kids to talk about suicide. Honea conducted the pre- and post-testing of audience members to see if over the course of the drama their views on suicide shifted.
The youth she spoke with focused on external factors that influence teens, like bullying, peer pressure and feeling alone with no one to talk to. And if they did talk to someone, their preference was a friend, not an adult.
Honea has presented on the idea that there needs to be more peer-to-peer training.
"That freaks out adults because we want them to come to us," she said. "The reality is they'll talk to each other, so we have to empower them."
Overall, in terms of suicide, one of the biggest issues continues to be the amount of stigma around psychological distress.
"As a society we still don't treat it equally to physical illness," Honea said. "There is the sense that if you are suffering psychologically there's something wrong with your character, as opposed to health problems you shouldn't be judged for."
In Montana, that's exacerbated because of the "Cowboy Culture," the type of rugged individualism that especially permeates rural parts of the state.
"So you add that to the stigma and reluctance to seek help, as well as very few services available if you seek it out, and you've got a recipe for disaster," Honea said. "Then you add drugs and alcohol and guns and essentially that's lethal."
Regarding the shortage of mental health options, a report issued in 2016 by the Governor's Council on Health Care Innovation and Reform called Eastern Montana "the largest and most severe mental health shortage area in the United States."
Montana's first psychiatry residency program will launch at Billings Clinic, bringing trained psychiatric medical professionals to rural Easte…
"It can take weeks to get an appointment, and it's got to be a good fit, somebody you can work with," Honea said. "If you're already struggling, that can be enough to put you off it altogether."
Finland has instituted Skype counseling in areas where mental health services might not be available. That can serve more than one purpose, Honea said, letting the person sign up for sessions at home and avoiding the stigma that dissuades some people from seeking help.
"That's one of the things I want to look at when I get there, how they do that, how it got off the ground and what they do if there's a crisis," she said.