A fire Tuesday night in Lockwood burned up part of a trailer and damaged a power pole with a transformer so badly that it was no longer functioning.
The fire, located in a group of trailers off Lomond Lane, was reported at around 9 p.m. Firefighters en route were stuck behind a train at one point, delaying the response, said Lockwood Fire District Chief John Staley.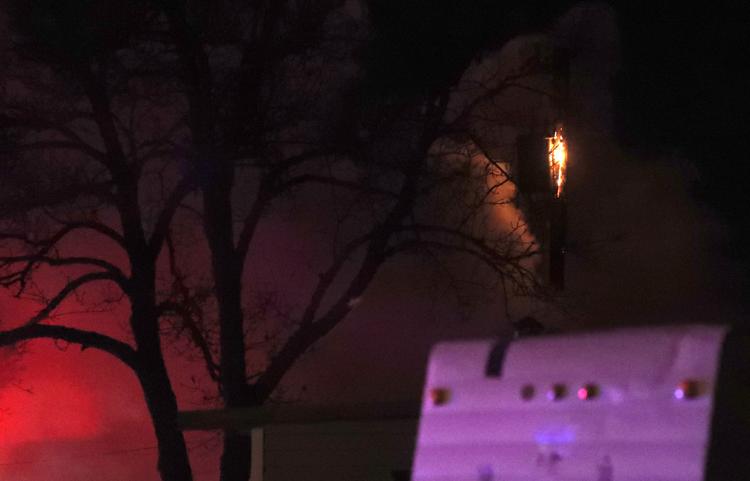 At least eight trailers were expected to be without power overnight due to the outage. NorthWestern Energy would need to install a new power pole, with that work likely starting Wednesday morning, Staley said. 
When firefighters arrived on scene the back end of a trailer was fully involved. The fire also spread to a shed and the power pole. Staley said his crews worked to protect exposures, including other trailers and a shed separated from the fire by a wooden fence.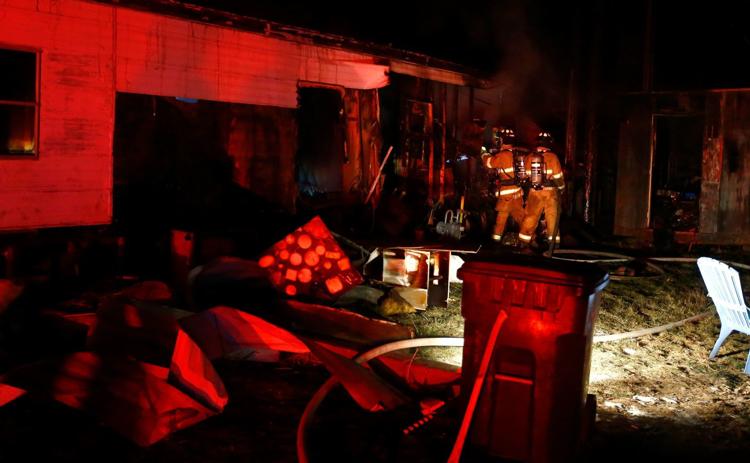 "If we hadn't hit it, it would have started burning into those places over there," Staley said. "That's the direction it was headed." 
The trailer was unoccupied at the time of the fire. No one was initially thought to be injured.
Lomond Lane was blocked off at Cerise Road by the Yellowstone County Sheriff's Office during part of the initial response. Numerous fire engines could be seen parked in the area. The heavy response involved "Everybody I got," Staley said. Cramped quarters created a challenge and the additional firefighters were also needed to maneuver hose lines, Staley said.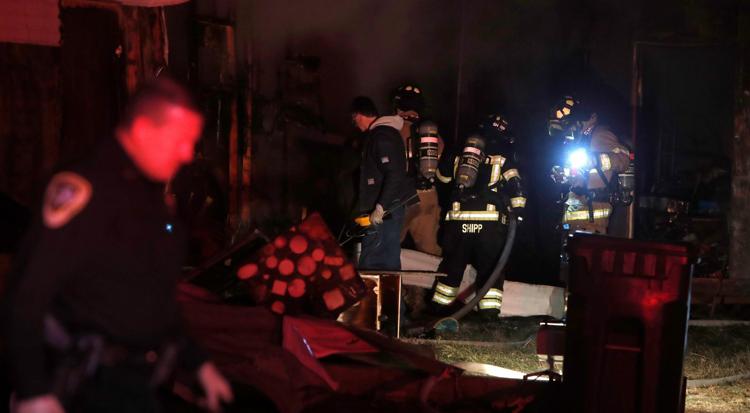 As of 10 p.m. firefighters were continuing to mop up and extinguish hot spots and flames had been knocked down. The trailer would need to be deemed safe to enter before firefighters could investigate inside, Staley said.