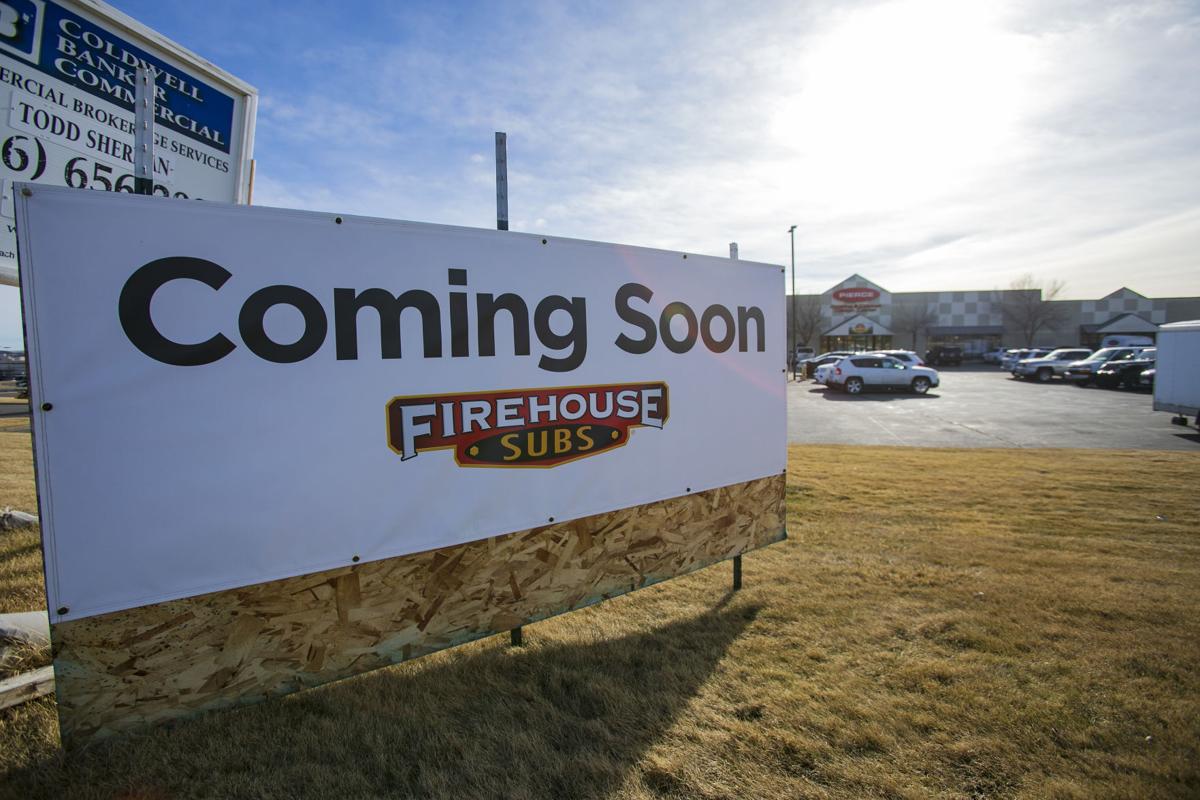 When Rick Christianson was traveling for work and got lunch at a Firehouse Subs in Ohio, he was hooked on the idea of opening one himself.
He was impressed with the food and customer service, as well as the sandwich chain's contributions to public safety. By the end of February, Billings will have its own Firehouse Subs restaurant owned by Rick and his son, Matt Christianson. 
"I didn't want to re-create the wheel," Rick Christianson said. "Firehouse has a proven product, they have the marketing experts, the supply people — basically all the resources we'd need."
The new restaurant will open at 2950 King Ave. W. Suite 4 and offer a menu of hot and cold sandwiches, soups, salads and more.
A portion of every sale at any Firehouse Subs in the U.S. benefits the Firehouse Subs Public Safety Foundation, which provides life-saving equipment, funding and education to first responders and public safety organizations across the country, Rick Christianson said. Franchisees and the Firehouse Subs corporate office donate about $1 million a year to the foundation.
The Christiansons plan to help city and volunteer fire departments in the area submit grant applications to the foundation.
"Typically, some of the items that we've seen the departments acquire are extricating equipment, turnout gear, rescue boats, (and) AEDs," Rick Christianson said.
The owners were already in the process of opening a franchise in Billings before the COVID-19 pandemic began last year. The restaurant will offer carry-out services and third-party delivery through companies like Uber Eats and DoorDash.
In 2020, 50 Firehouse Subs restaurants opened in the United States and Canada. Restaurants had to temporarily close in early 2020, but a majority have reopened, the Christiansons said in an email.
The restaurant will employ two or three full-time workers and around 15-18 part-time workers.
Rick Christianson has a background in accounting and auditing, while Matt Christianson has an extensive background in the restaurant industry, working in both fast-casual and fine-dining businesses.
There are two Firehouse Subs restaurants already in Montana, one in Kalispell and in Bozeman. The owners had talked about opening a business together for years, Rick Christianson said. 
"With his experience in restaurants and my experience in finance we thought it would be a good mix," he said.
Firehouse Subs was founded in Jacksonville, Florida, in 1994 and has grown to include 1,190 restaurants across the U.S., Canada and Puerto Rico.