After hovering just below flood stage for much of the past four days, the Yellowstone River is likely to reach only minor flood levels in Billings this week, with an expected crest nearly 3 feet below initial predictions.
The latest river forecast from the National Weather Service, published around noon on Monday, shows river levels rising only about 4 more inches during the next 48 hours. The crest is now expected to reach 13.6 feet, just above the 13.5-foot threshold for "minor flood stage."
Late last week, county and city officials had begun preparing for a potentially damaging flooding event, after the weather service issued a forecast Thursday anticipating the river in Billings to crest nearly 18 inches above its historic high-water mark of 15 feet, set in June 1997.
Although above-average snowmelt from the river's headwaters have kept tributaries and the main stem of the Yellowstone higher than normal, much of the possible flooding was dependent on heavy rains expected Sunday and Monday in the foothills that feed into the Clarks Fork of the Yellowstone.
By Monday morning, the bulk of that rainfall had fallen to the south and east.
"Thankfully, the rain found a different place to fall over the last 24 hours," Keith Meier, meteorologist-in-charge at the NWS office in Billings, said during a Monday press briefing. The storm ultimately tracked about 100 miles southeast of its earlier course, he said.
Localized flooding and bank erosion remain causes for concern in areas near the river, but Yellowstone County Disaster and Emergency Services Coordinator Brad Shoemaker said earlier fears of major, widespread flooding have largely passed.
No mandatory evacuations are in effect in the county, Sheriff Mike Linder said, but voluntary evacuations could be a possibility if low-lying homes are affected by the river's rise. He warned that water recreation is still not recommended.
You have free articles remaining.
Keep reading for FREE!
Enjoy more articles by signing up or logging in. No credit card required.
"Especially the river itself — the types of things that are in the river right now, anything from contamination to logs, all kinds of floating debris, stuff underneath the water, it just makes it extremely hazardous," Linder said.
Both the water and wastewater treatment plants in Billings have not been affected by the flooding river, city public works director Dave Mumford said. One of the intakes for the water treatment plant was damaged by a tree floating downstream, but he said the facility remains fully operational.
Flood warnings remain in effect along the Yellowstone River. As of Monday afternoon, minor to moderate flood levels were still expected in areas from Livingston to Miles City.
The Clarks Fork at Edgar is also expected to reach its moderate flood stage for the first time since record-keeping began, with more than a half-foot of additional rise on the river still expected as of 11:15 a.m.
After upstream rain failed to materialize, however, the Stillwater River was no longer expected to reach flood stage by midday on Monday. A day earlier, weather service predictions anticipated that it would break its all-time flooding record by Monday night.
Flood Billings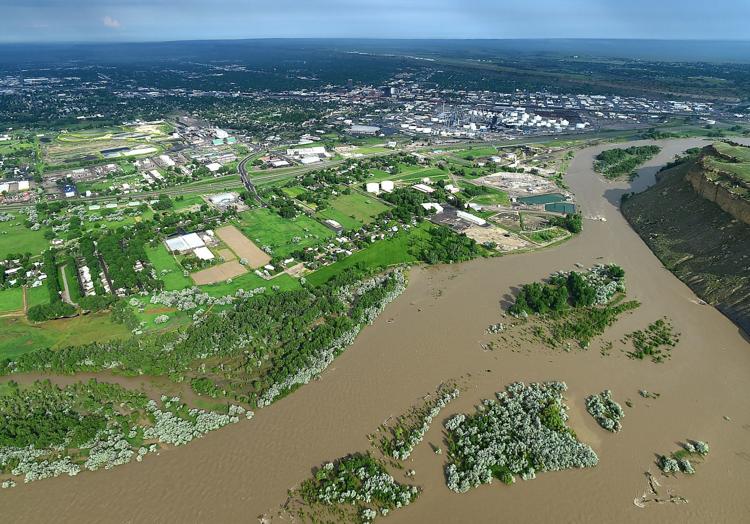 Flooding Norm's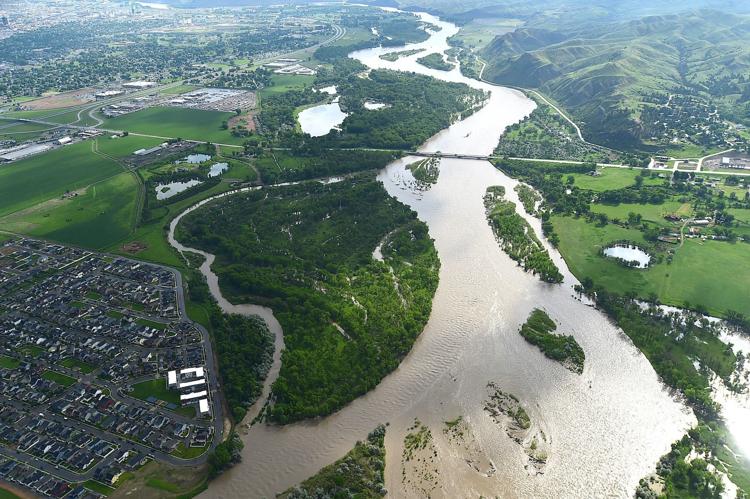 Flood Mullowney bank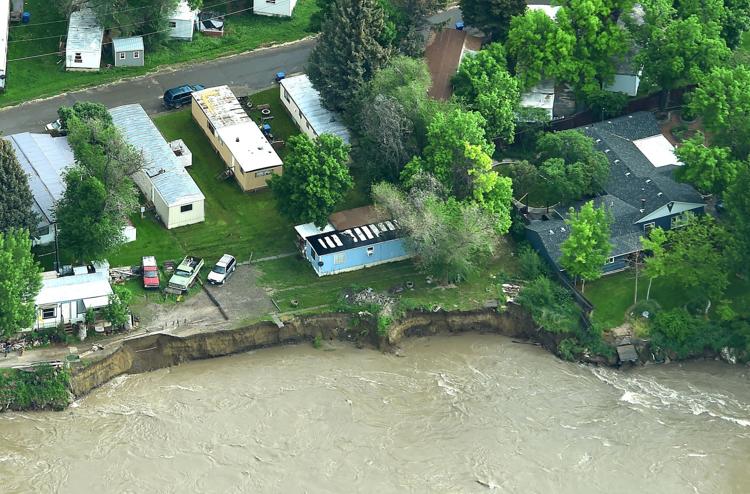 Flood near Worden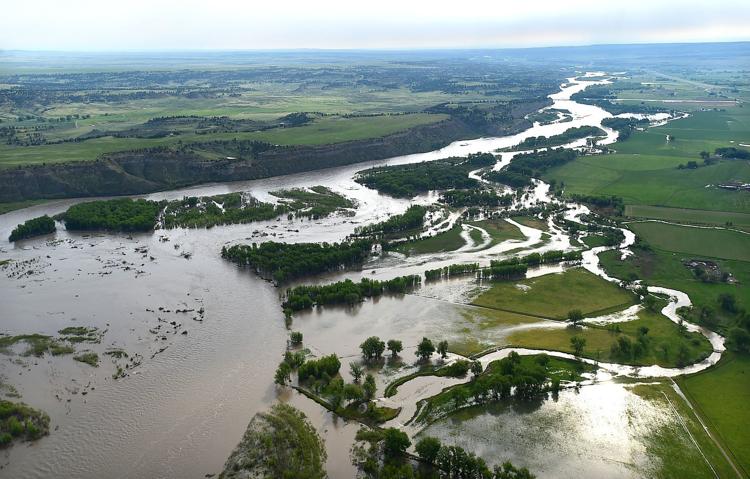 Flooding house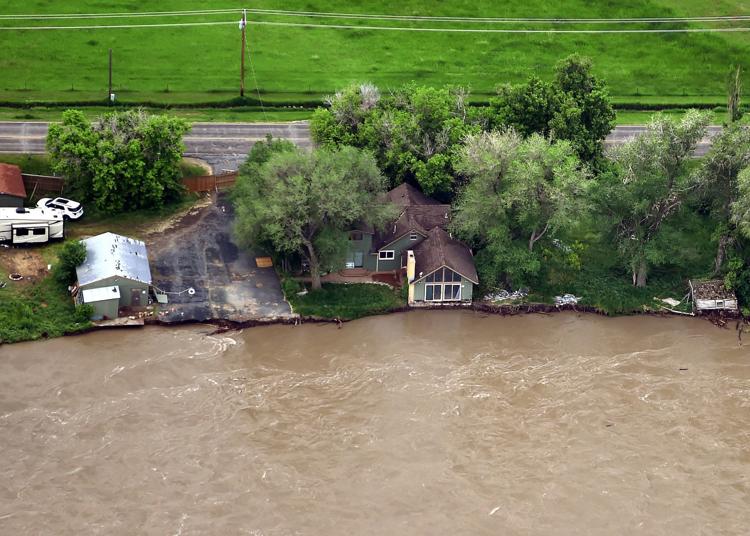 Flood backhoe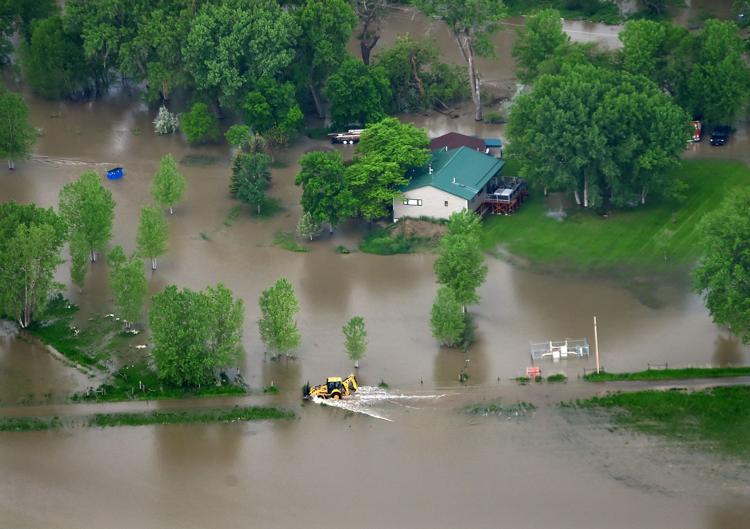 Flooding Clarks Fork bridge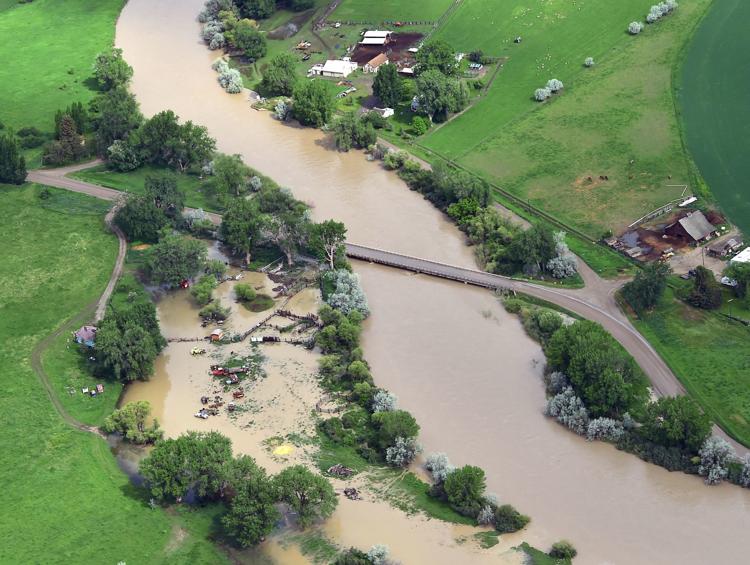 Flooding Laurel water plant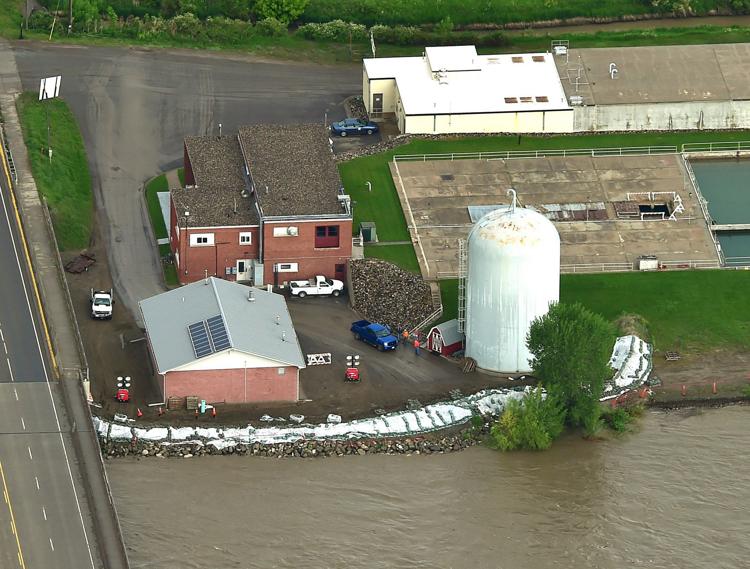 Flooding River road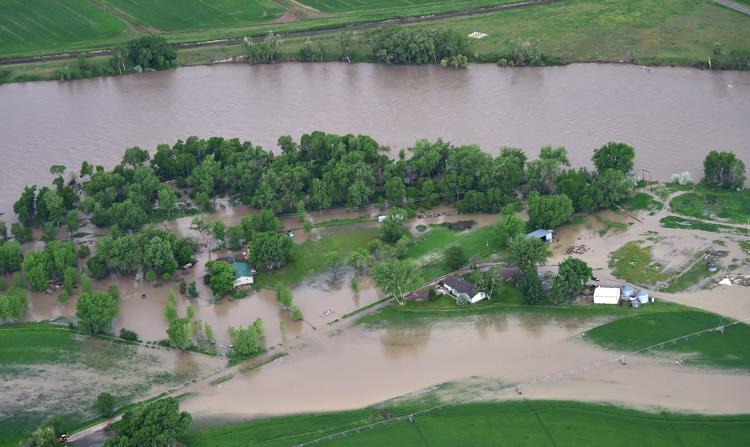 Flooding confluence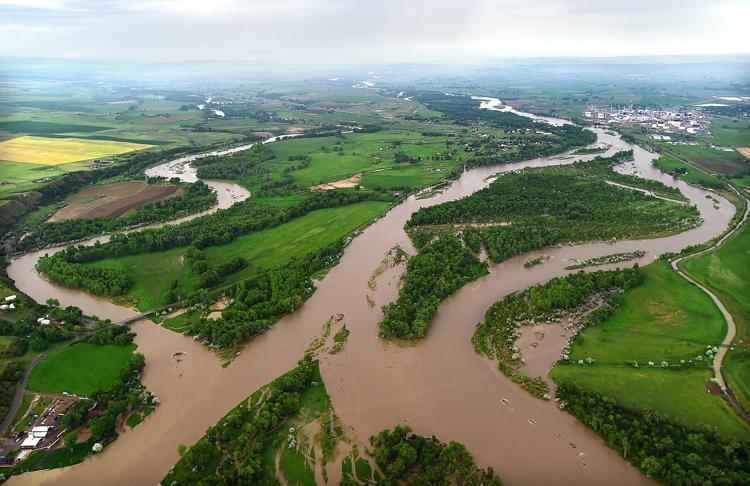 Flood rainbow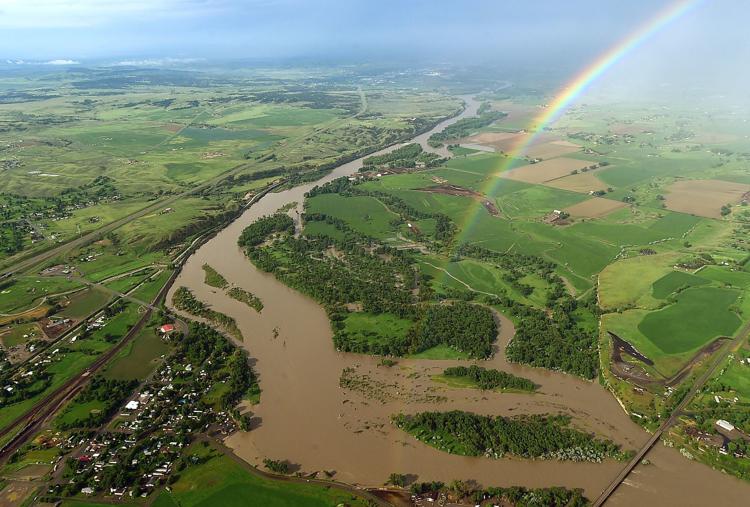 Flooding home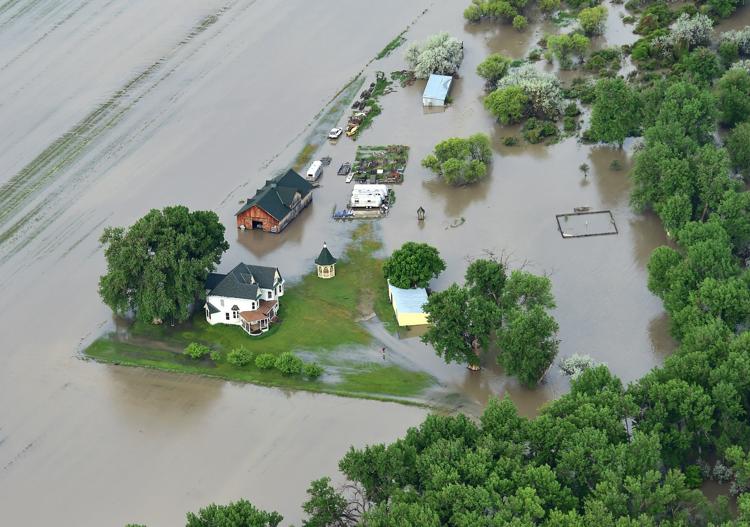 Flooding Clarks Fork house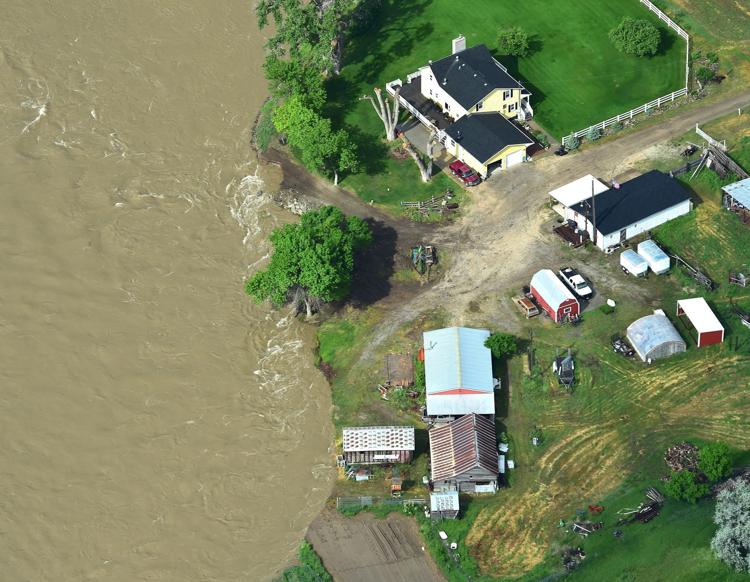 Flood pompeys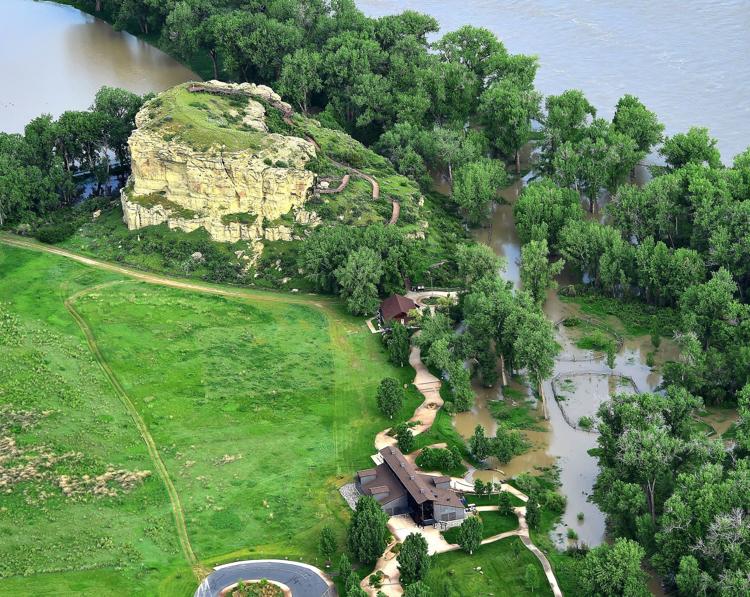 Flood Bundy Road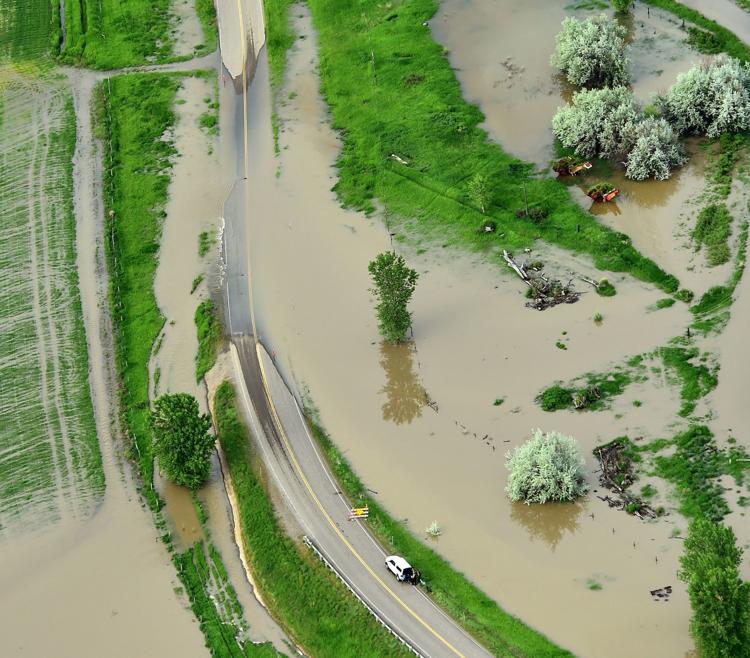 Flood pompeys building