If you describe fry bread as a traditional Native American food to Mariah Gladstone, you'll get a strong reaction. 
"I will accept that it is part of our history, but it is not an indigenous food," she said. 
For Gladstone, indigenous foods hearken back to before contact with white Europeans. Learning about and reincorporating those foods can be a route back not only to a more healthy diet, but also to food sovereignty — ensuring that food is healthy, affordable, sustainable, and culturally appropriate in local communities.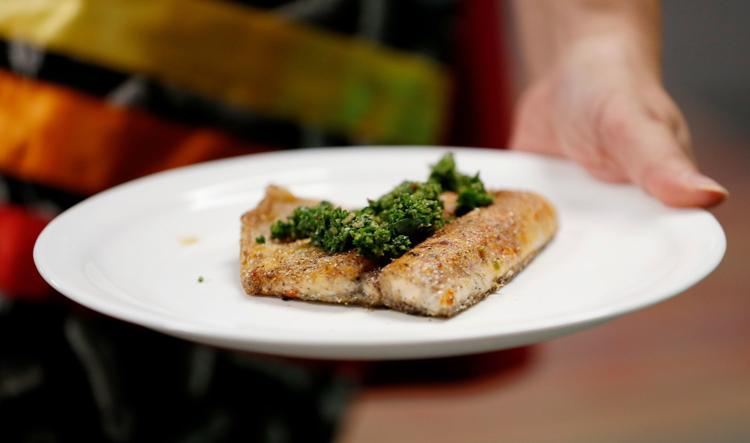 Gladstone and other advocates spoke at the Flavors of Home Native Food Sovereignty Summit in Billings on Monday. About 250 people from across the region attended the event.  
Gladstone, a Blackfeet tribal member and Kalispell native, operates IndigiKitchen. She frequently posts short videos featuring recipes like wild rice flatbread and participates in educational events about native plants and cooking.  
"A lot of kids probably grow up with better knowledge of the Oreo or the McDonald's logo than what's edible right outside their front door," she said. 
Sioux Chef
When Sean Sherman, an Ogalala Lakota member, started working in restaurants at age 13, he didn't have a vision of indigenous eateries spanning North America. He was a kid from the Pine Ridge Reservation in South Dakota with an interest in cooking that took him to Minneapolis.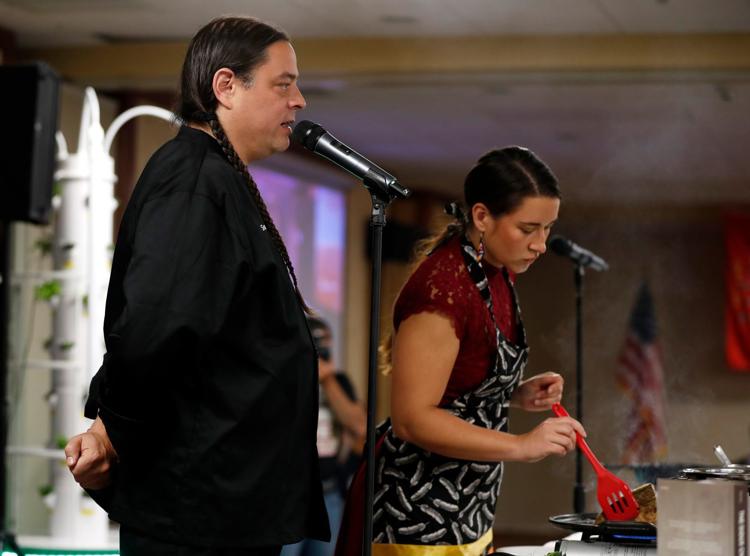 "I could only think of a handful of recipes that didn't have cream of mushroom soup in them," he said. 
But he realized that food could be a vehicle not just for health but also for cultural understanding and sustainability. He helped open a food truck featuring indigenous cuisine, and now employs 14 people under his Sioux Chef brand. 
Sherman hopes to expand into a widespread training enterprise and restaurant. His ambitions are educational as much as culinary.
"Why did the food get left so behind?" he said. "Why did we lose so much knowledge on the food?"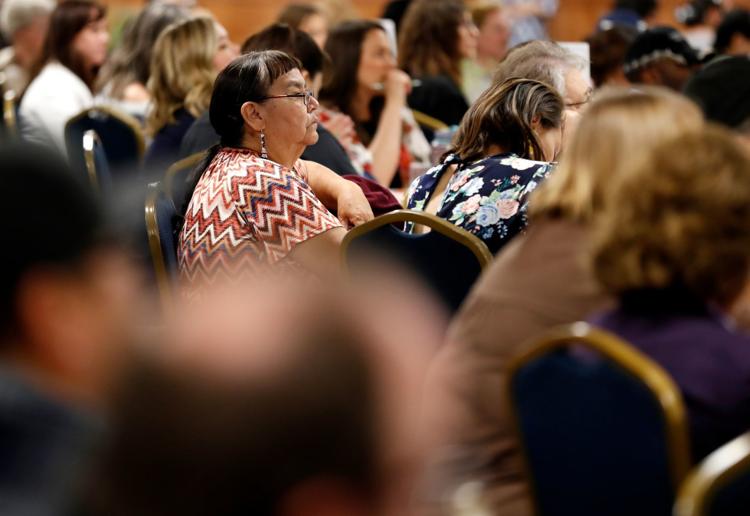 Sherman traced the westward expansion of white European descendants through the intentional near-extermination of the bison, loss of tribal land, rapid environmental change, and the establishment of government food distribution to Native Americans. 
"If you can control the food, you can control the people," he said. "Our entire ecosystem changed so fast in such a short period of time."
Combined with a boarding school system that sought to eradicate traditional practices, it nearly stripped tribes of their traditional dishes. Only in isolated pockets was knowledge passed down. 
Processed foods available through government programs became staples to fill voids like that left by the loss of bison hunting. Today, many reservations still have few places to buy food, and are often classified as food deserts.  
You have free articles remaining.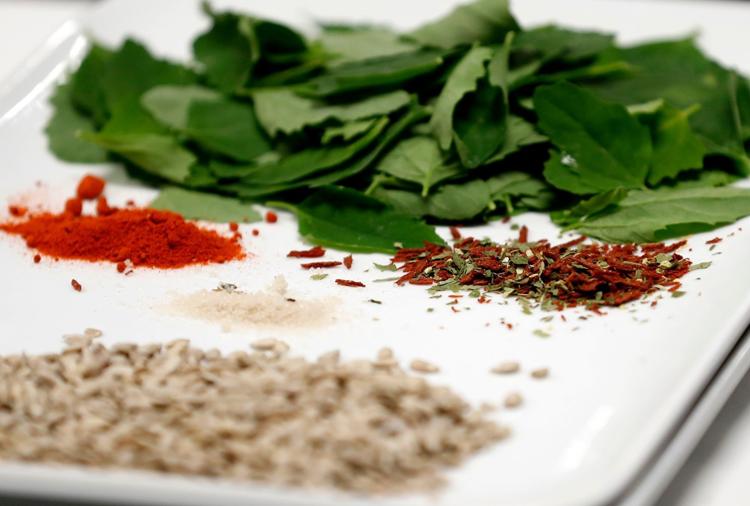 "When people have commodity foods and gas station food to survive on, it's not good," Sherman said. 
He advocates for re-establishing pre-contact, naturally occurring crops like wild rice, once widespread in the Midwest. That sustainable agriculture could in turn help fuel economic development, he said, "creating a demand around indigenous foods."
"We should be able to drive across North America and experience indigenous restaurants all the way," Sherman said. "If we can control our own food, we can control our own destiny."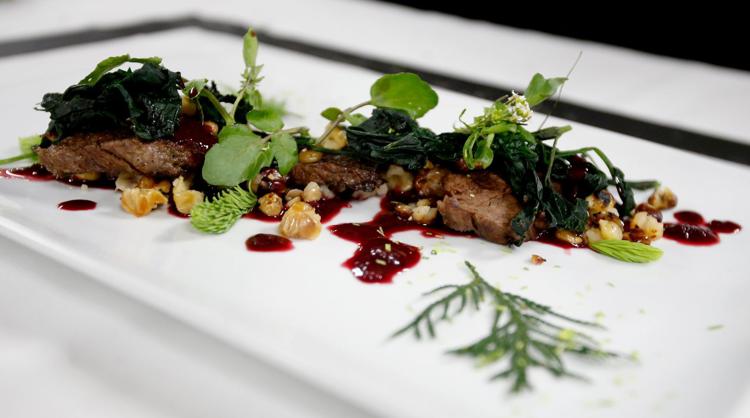 He also sees different tribes having different things to offer — certainly more than the ubiquitous Indian taco. 
"There's absolutely no reason why this one recipe should represent all these indigenous peoples," he said. "We're diverse as indigenous peoples across the board."
He also views food as a chance to help combat stereotypes. In Minneapolis, he said, few people knew much about reservation life. 
"They want to hear a cool story, like did you get up in the morning and take down an elk," Sherman said.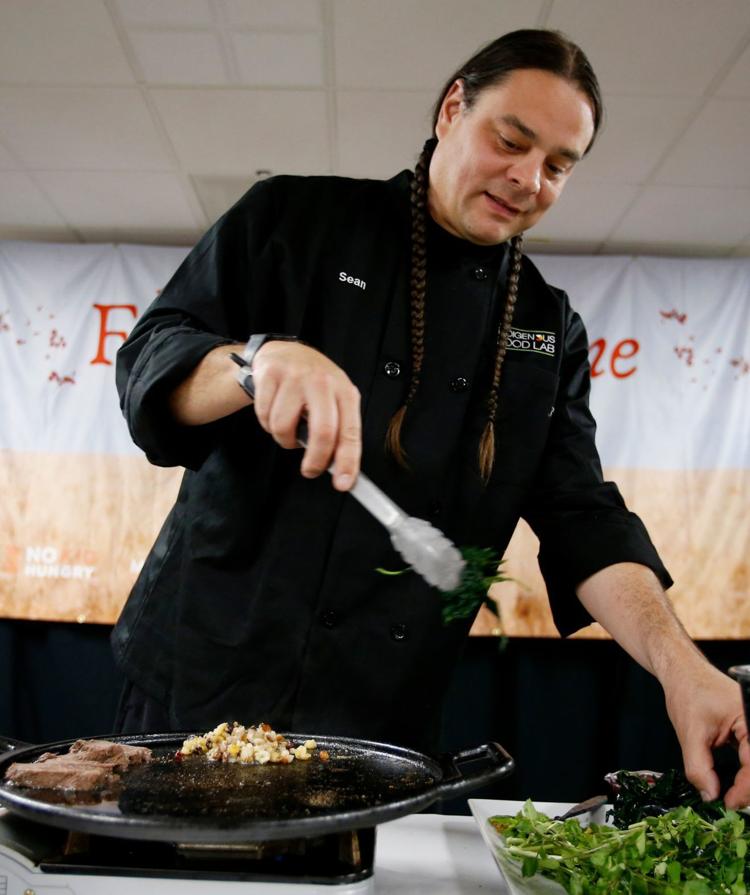 Narratives like that ignore the reality that the food supply was used as a weapon against tribes, Gladstone said. 
"There is a reason that our (tribes) shifted to subsidized food systems," she said. 
Fry bread evolved, she said, not because it was healthy or coveted, but to help "our people survive a period of time."
Both she and Sherman advocated for using the history of traditional food as a way to move forward. 
"We also have a modern kitchen, modern tools. It's not cheating to utilize those things," Gladstone said. 
"We can grow," Sherman said. "We can evolve into the future. We can move with this."