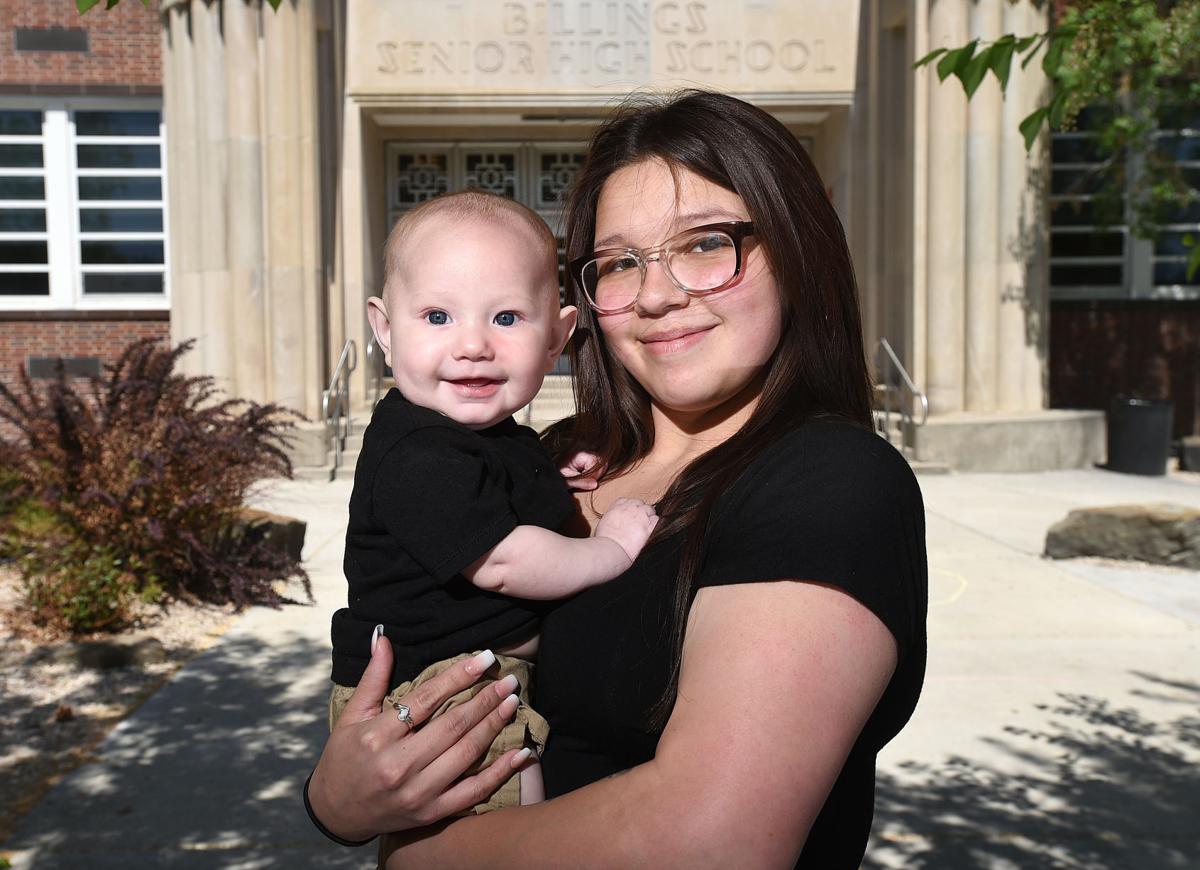 Over the last year tragedy and happiness have shared space in Isabel Slevira's life. In a span of months that stretched from her junior year and into her senior year, the Billings Senior student lost her father to illness and gave birth to her son. 
She's also worked at night and is still the big sister to her four younger siblings. Amid everything she has kept up her grades and pressed on with school work.
The things Slevira has experienced over the last year came after a head injury and concussion her sophomore year left her with memory problems and migraine headaches as she healed. She was struggling and distracted, including by people around her. She dropped out of school toward the end of the year. "I kind of just gave up on myself," she said. 
Life after dropping out grew repetitive and boring. "It was just kind of an eye-opener," she said. "I just woke up one morning and was like 'I want to go to school and I want to get somewhere in life.'"
She enrolled again for her junior year and set about proving to teachers and staff that she was all-in on school.
Her mother, Amber Probasco, said that with everything her daughter has been through becoming pregnant changed Isabel's focus. "She was kind of going through you know all of that, trying to figure herself out, you know find her place. When she got pregnant she's just like 'Yes, okay this is what I gotta do. I've got to be better for him. I've got to make a good life for him.' He's her world."
Slevira said that at first finding out she was pregnant scared her. "It kind of just all hit me at once," she said. 
Right now Probasco's work day ends right around the time Isabel heads off to work. They've tailored their schedules around Andres who is about 4 months old. Probasco said she and her daughter have talked about how the opportunities Isabel has right now, including lower expenses from living at home, isn't something that people always have, and so they want to make the most of the opportunity.     
Probasco said her daughter's decisions continue to be made on the basis of how they would effect Andres. "It's all about him. She thinks about the future and when she makes decisions she doesn't do it in a selfish way. She definitely thinks more bigger picture, because we talk about like what possible outcomes could come from each of the decisions she's making," Probasco said.
One of those decisions is about life after graduation this weekend. It's a decision influenced not only by what's best for Slevira's son, but what happened to her own father Johnny Slevira. As his kidneys failed she cared for him and watched professional nurses do the same. Those experiences have made her realize her interest in, simply put, helping people. She's planning on continuing her education and becoming a nurse.
Her father Johnny died in April of 2020. It was shortly after that she learned she was pregnant. Andres was born in January of this year the day before her birthday. As one of her teachers, Kim Komar, recalled, the timing worked out to where Slevira gave birth to Andres and within days was doing a final exam for another teacher.
"I wouldn't say it's easy, but it's not hard. It's not impossible," Slevira said of balancing the routine of child care, school and work. Sometimes she gets tired. But talking about her son Andres she brightens up. Lately he's been starting to crawl and pull himself up. Laughing, she described him as something of a charmer, giving her smiles and looks, or "the eyes," as she calls them. 
"He's very precious," she said. "He's definitely got quite a personality." 
His charm has definitely worked on his grandmother who said he's always happy and interactive. Probasco said with Andres she calls herself Mimi and that he's a "Mimi's boy."
Alongside the direct experiences that have educated Slevira about motherhood and child development, she has also learned about it in the classroom. At the recommendation of medical professionals she spoke with during her pregnancy, Slevira applied for a spot in the Young Families Early Head Start program through its partnership with Billings Public Schools. The nonprofit is geared toward supporting parents in their education, parenting skills and childcare.
Kim Komar is a Billings Public Schools teacher who works as a teen parent educator in the program and was once a teenage mother herself. She spent about 20 years teaching mostly math in Billings before taking on a new role three years ago with Young Families. The program has eight slots reserved for Billings Public Schools students and those who want to participate in the program have to apply. The process includes an interview before they decide if they want to take the class. 
"The ultimate goal through this class is to keep them in school because we know that education is the way to help them the most," Komar said, adding that the class functions as another support system for mothers.
Slevira spends part of the day at Young Families and part of the day at Billings Senior.
A classroom at the program facility is set aside for student babies and two teachers provide child care. The class Komar teaches goes for two periods a day. One period is designed for the mothers to be in the child care room with their babies doing lessons with them. Another period they're with Komar. If they're pregnant they do prenatal care, labor delivery and newborn care education. If they have a baby the lessons are focused on parenting skills and baby growth and development, among other things. 
"Isabel is just wonderful. She's been through a lot in her young life. She's overcome a ton, personally and family-wise," Komar said. "And she's a good mother. She asks questions. She's raising him right. If things are wrong she takes him to the doctor. So she is a good mom, for sure. And then this year she's just really kicked it in the butt. She wants to do well, she wants to go to college."
Slevira has no doubt that the last year has been the toughest of her four years in high school. Still, Andres is there, and she believes her father is too. "I know he's still there it's just he's not physically here."
As to whether or not she feels people understand her experiences, Slevira had this to say. "I feel like some people can understand but others just don't understand. We all have different lives. We have different things going on. I guess we all just have different ways of understanding things."
Retrospective: Billings high schools
Billings Senior High School, 1989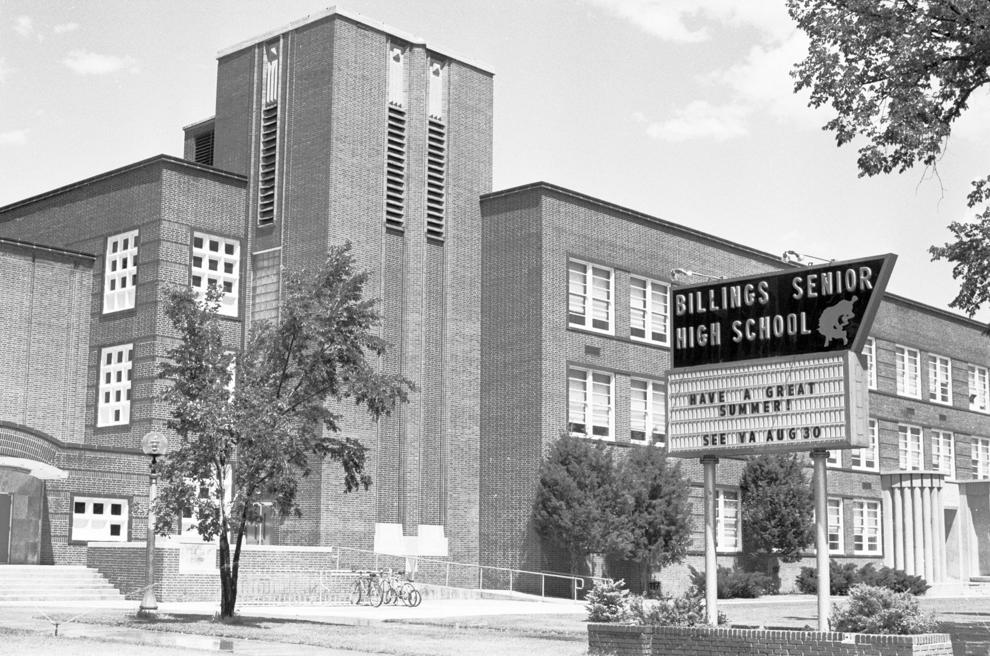 Billings Central Catholic High School, 1988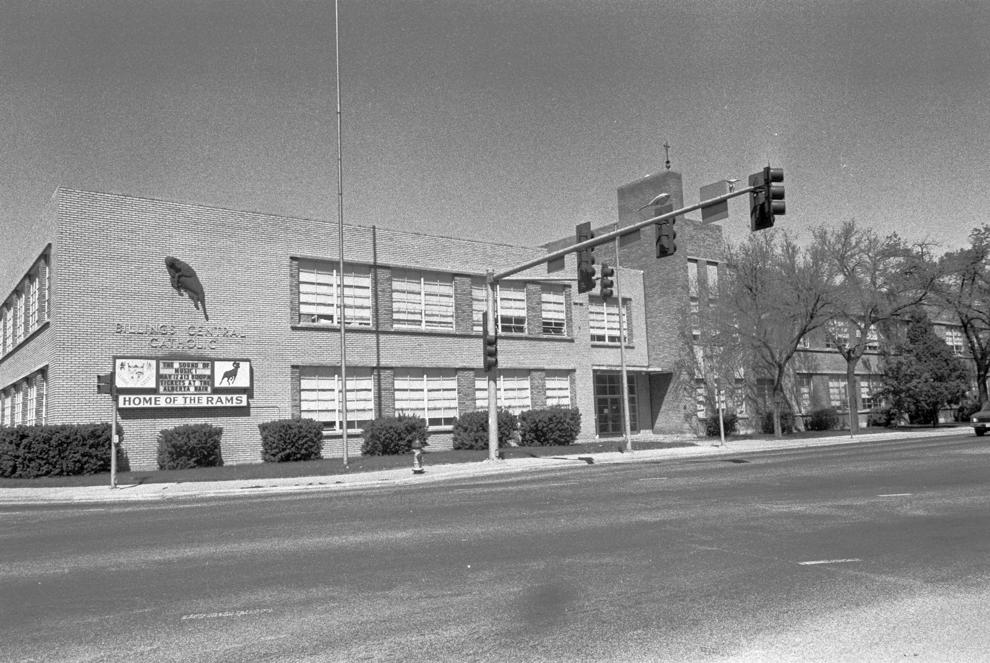 Billings West High School, 2001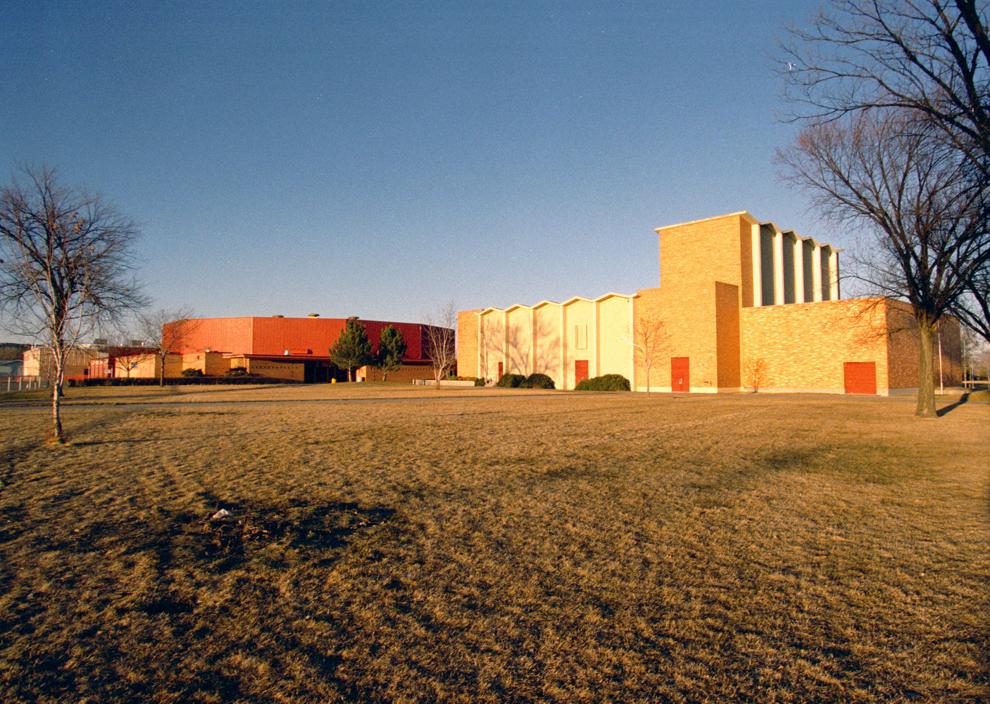 Billings Skyview High School, 2013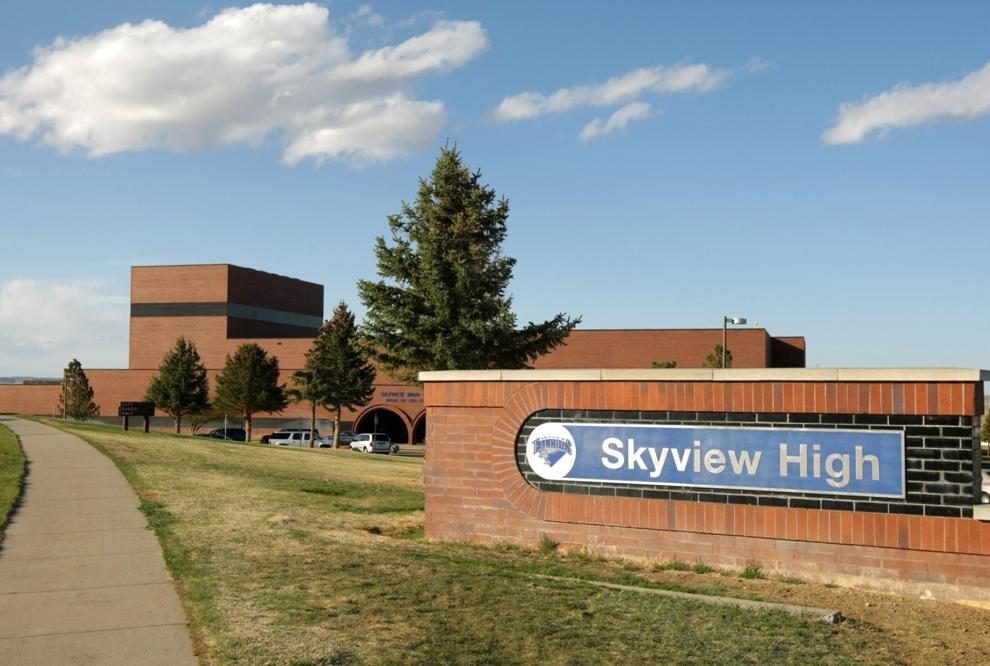 Billings Career Center, 1975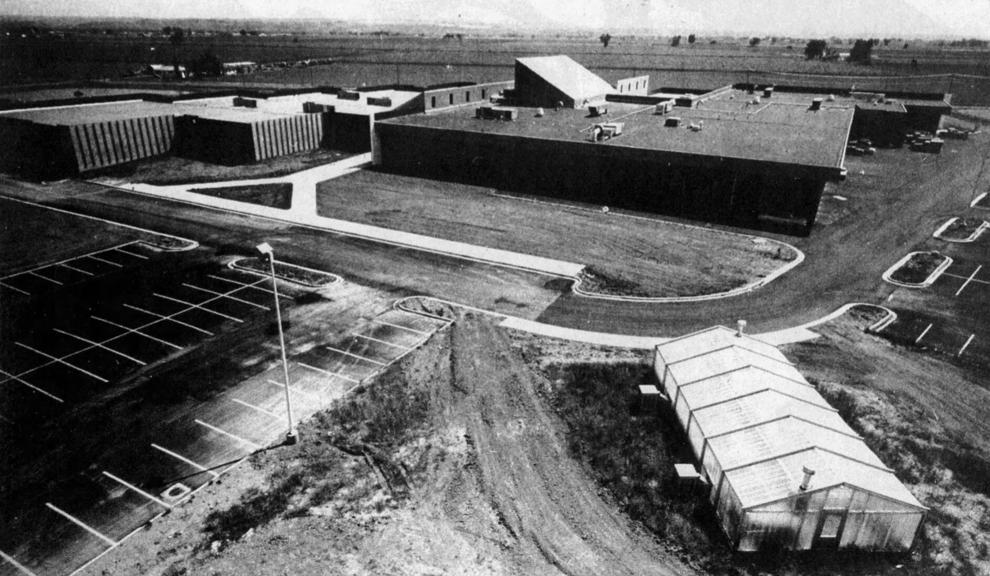 Lockwood High School, 2020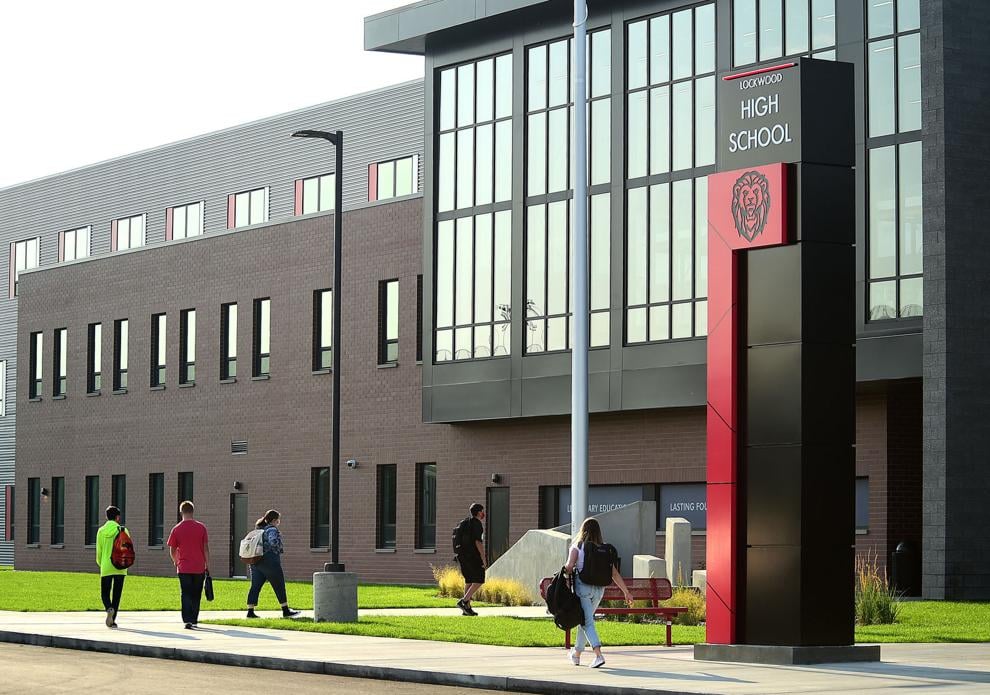 Billings' first school, circa 1895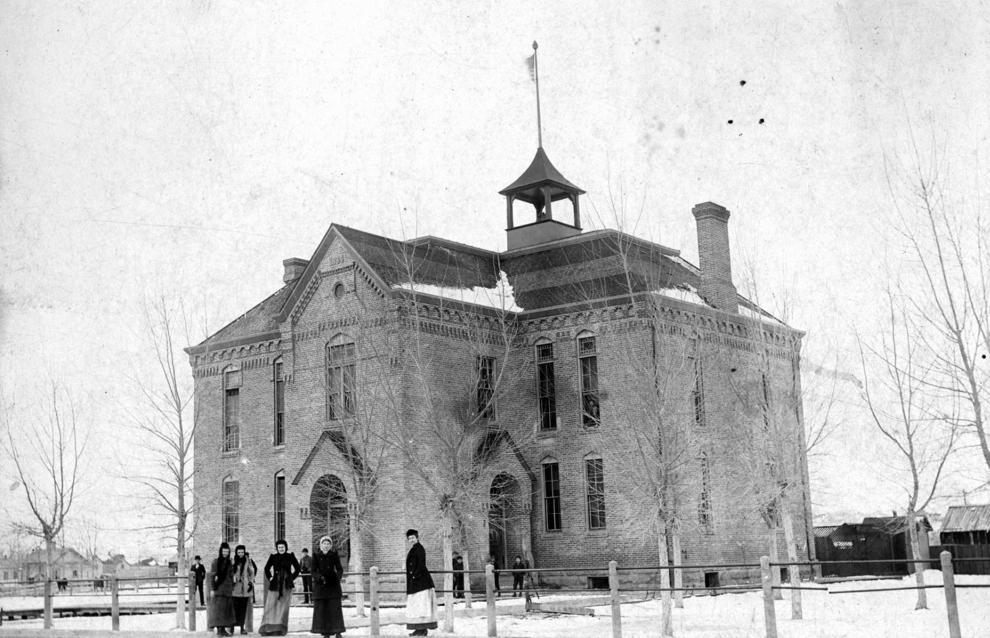 Billings' first high school graduation class, 1898
Billings High School, circa 1913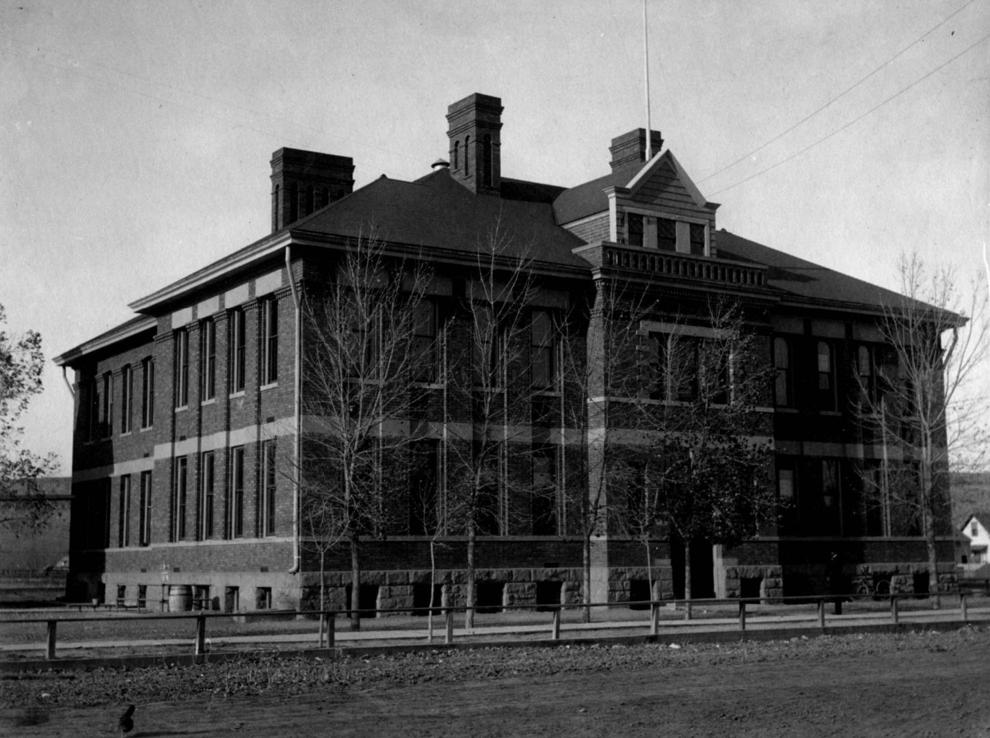 Billings High School football team, 1907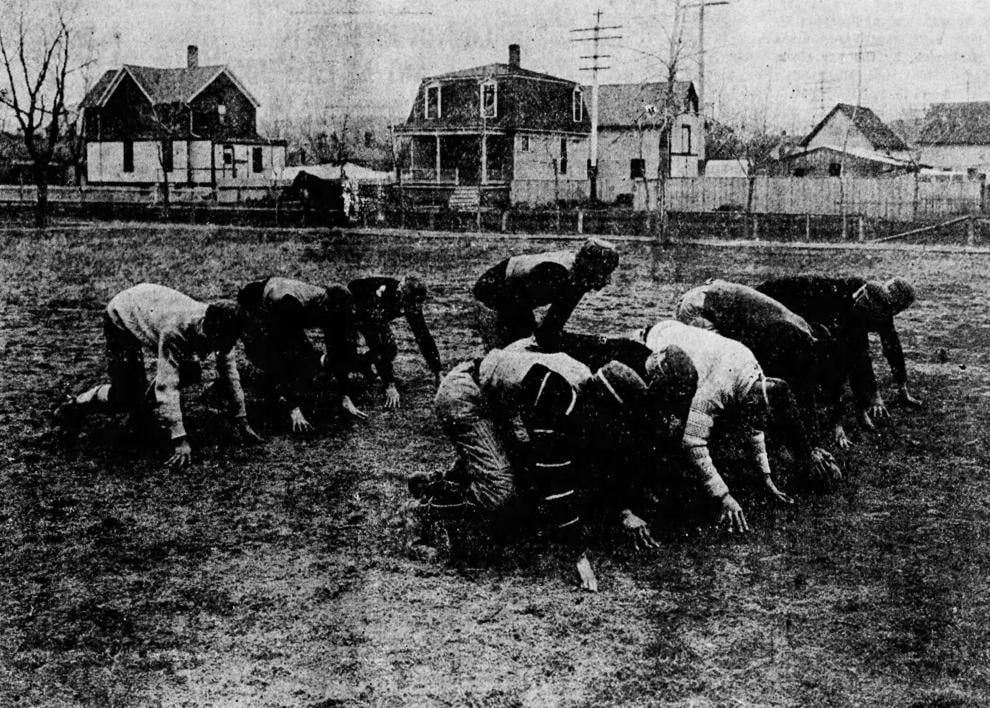 Billings High School, 1909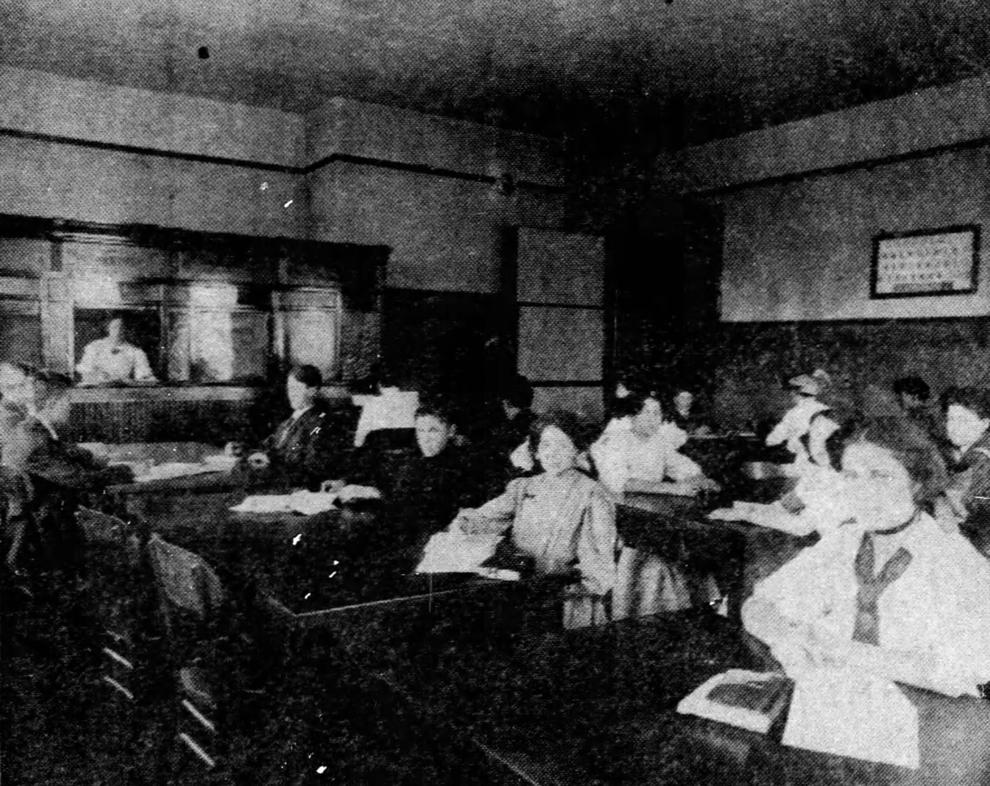 Early downtown schools, circa 1910s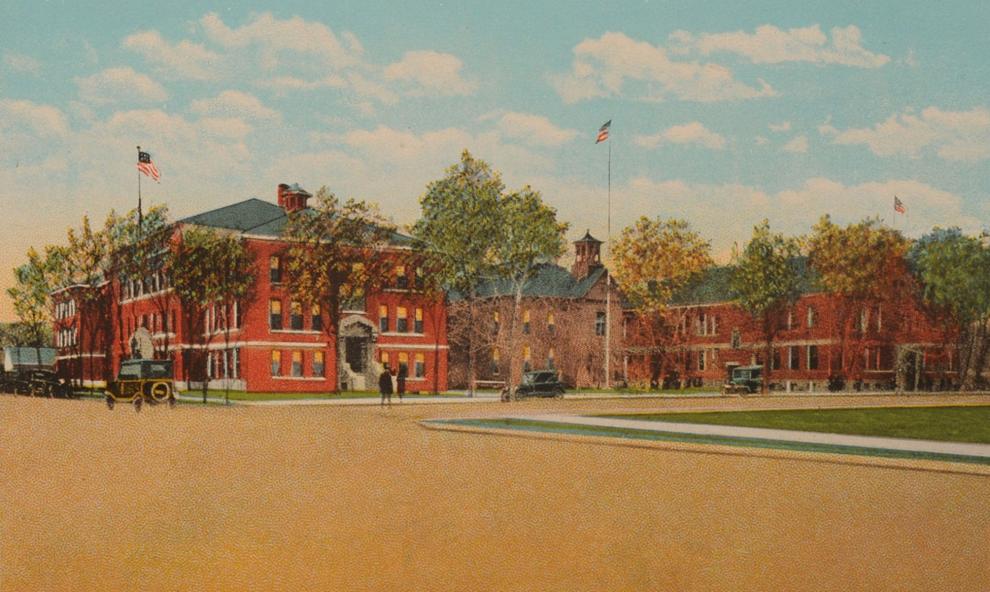 Billings High School, circa 1910s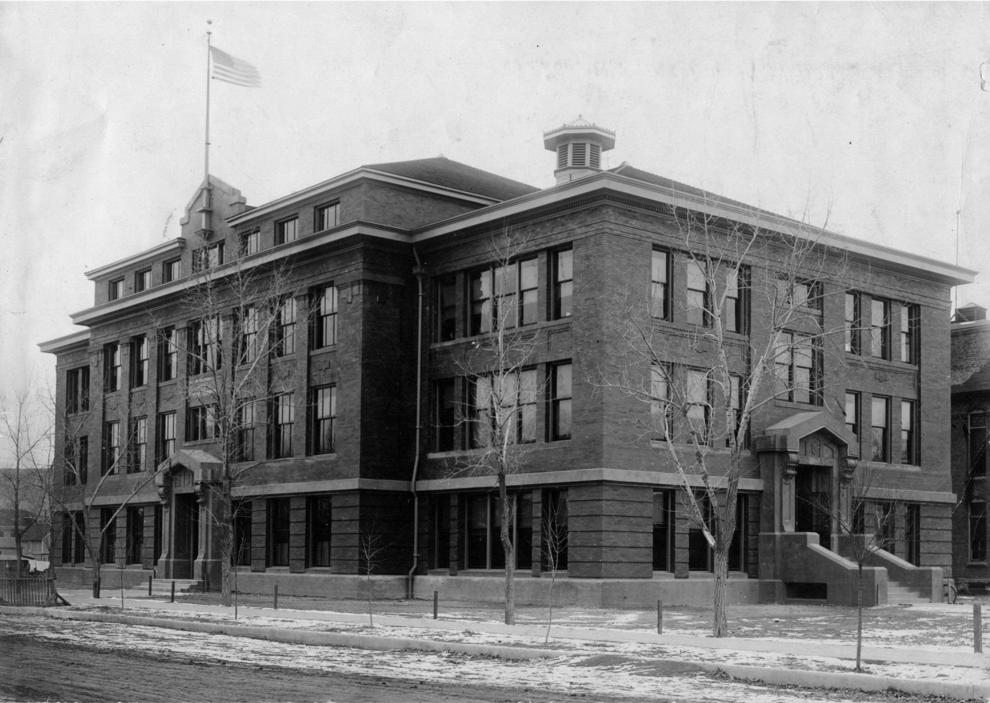 Billings High School Class of 1927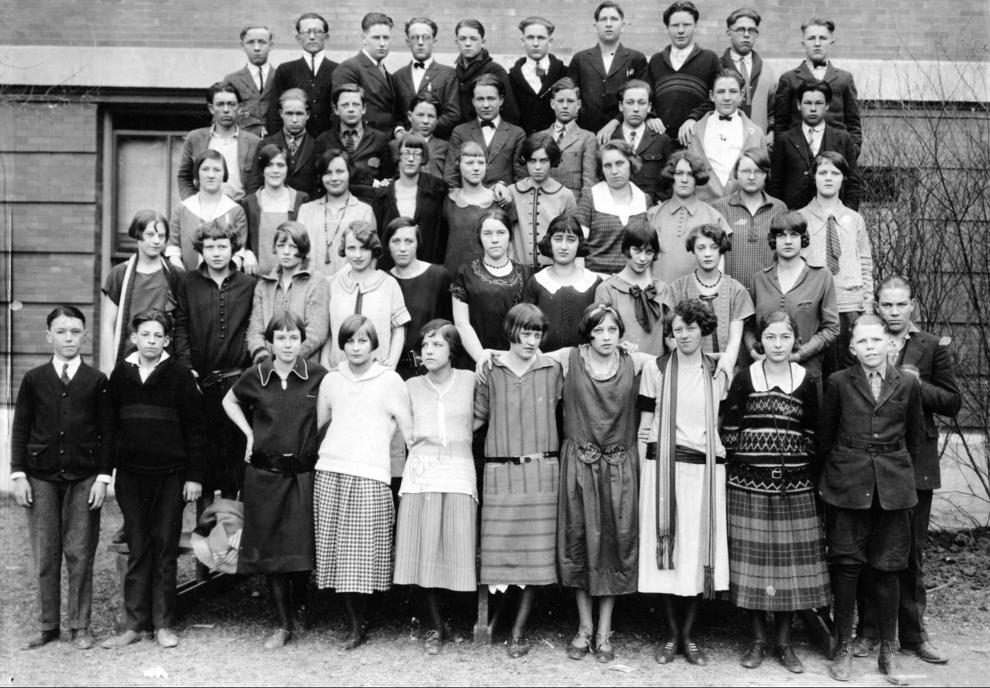 Billings Senior High School, 1940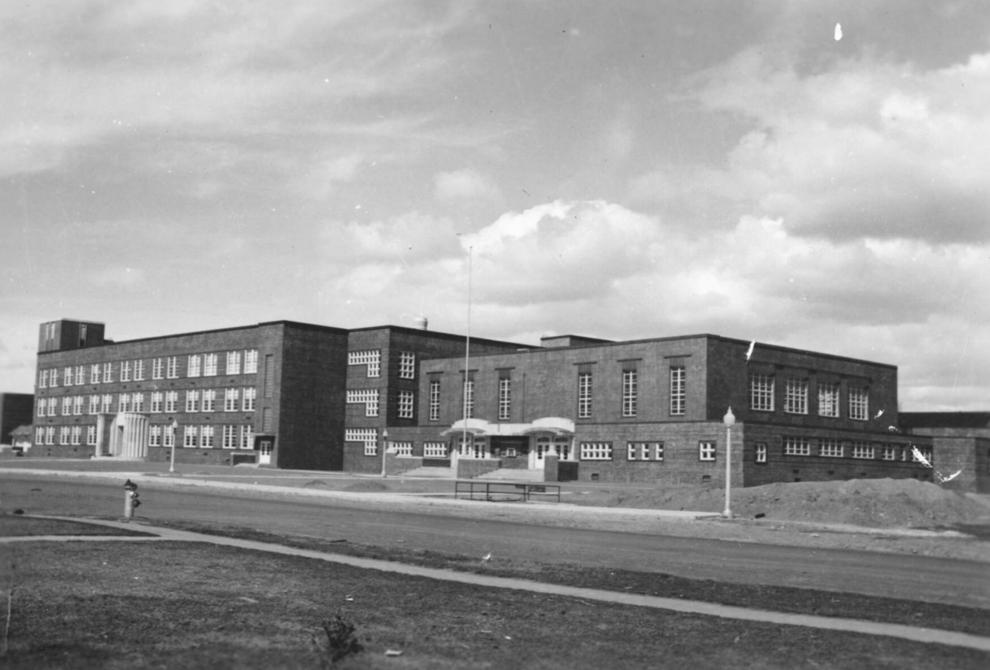 St. Patrick's Catholic High School algebra class, c. 1947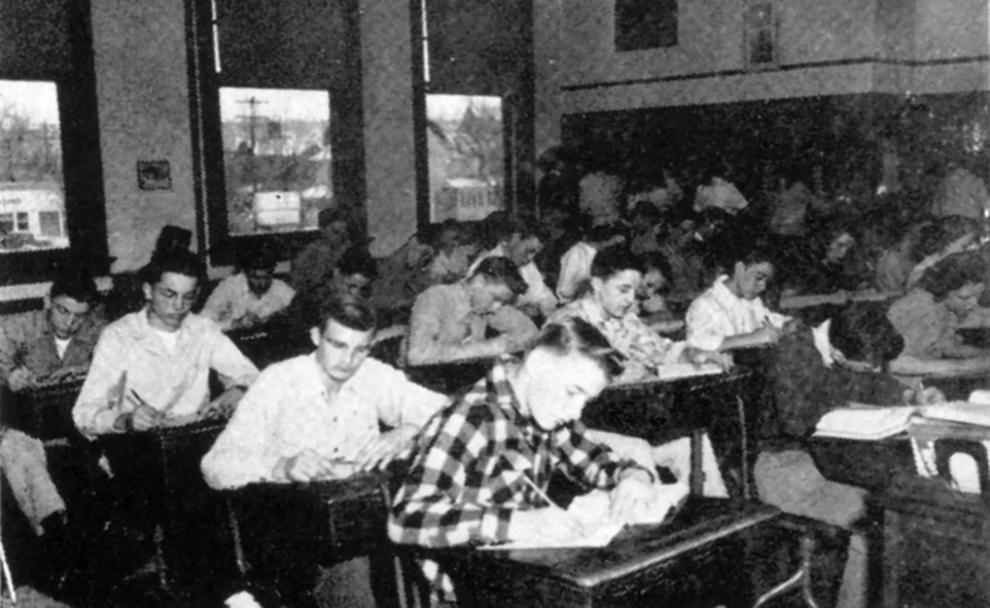 St. Patrick's High School cheerleaders, c. 1947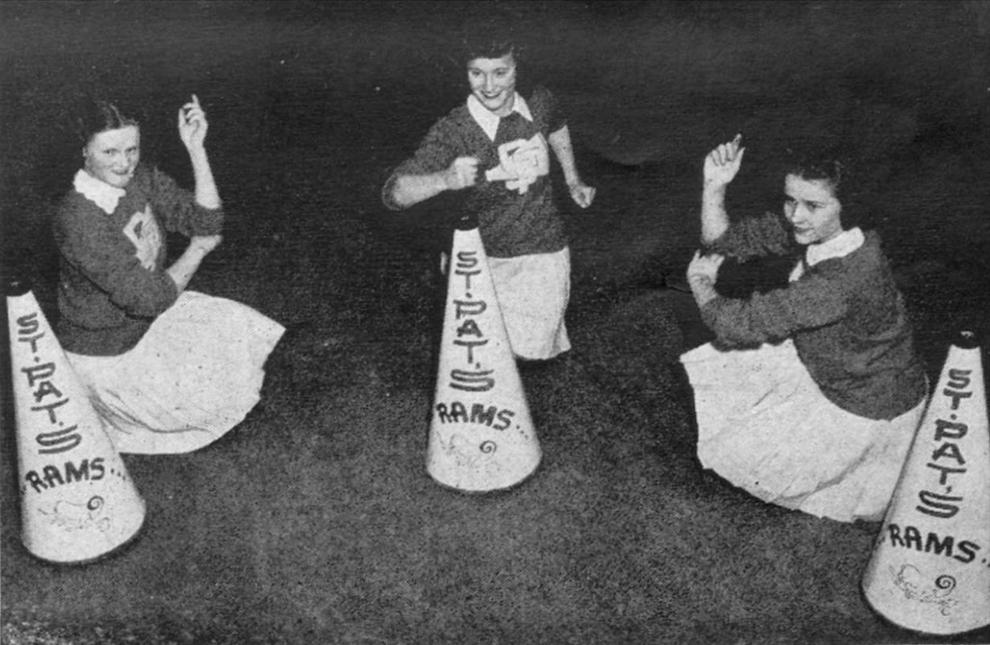 Billings Central gym, 1948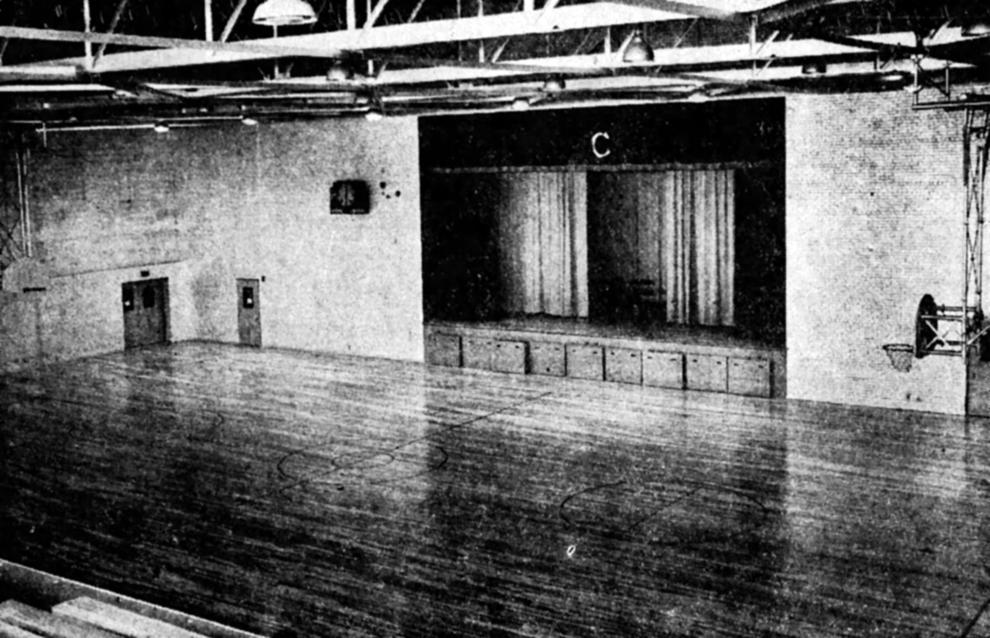 Billings West High architectural drawing, 1958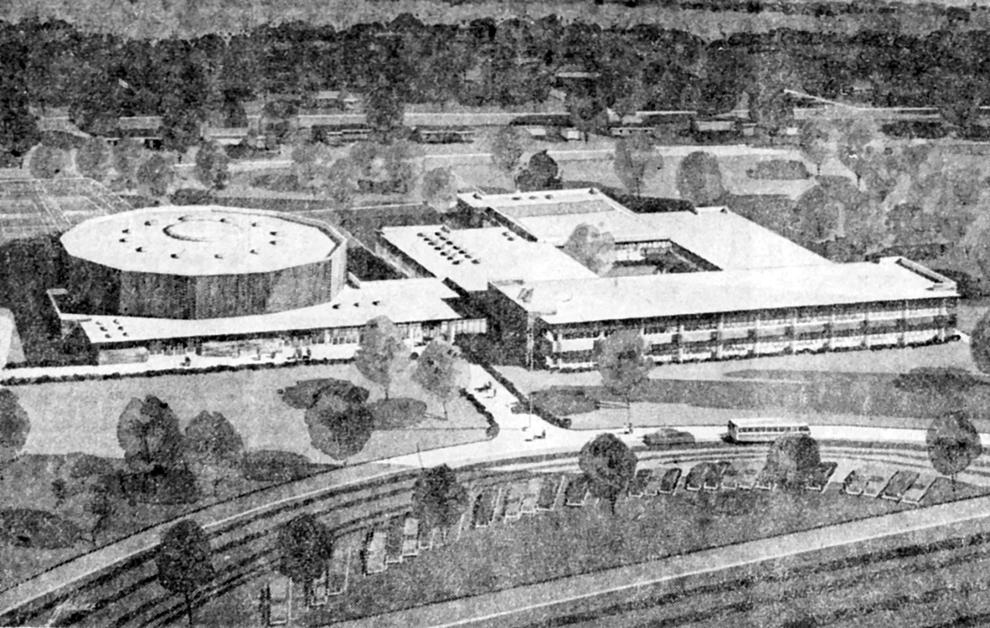 Billings West High School construction, December 1958

West High and Senior High students, September 1959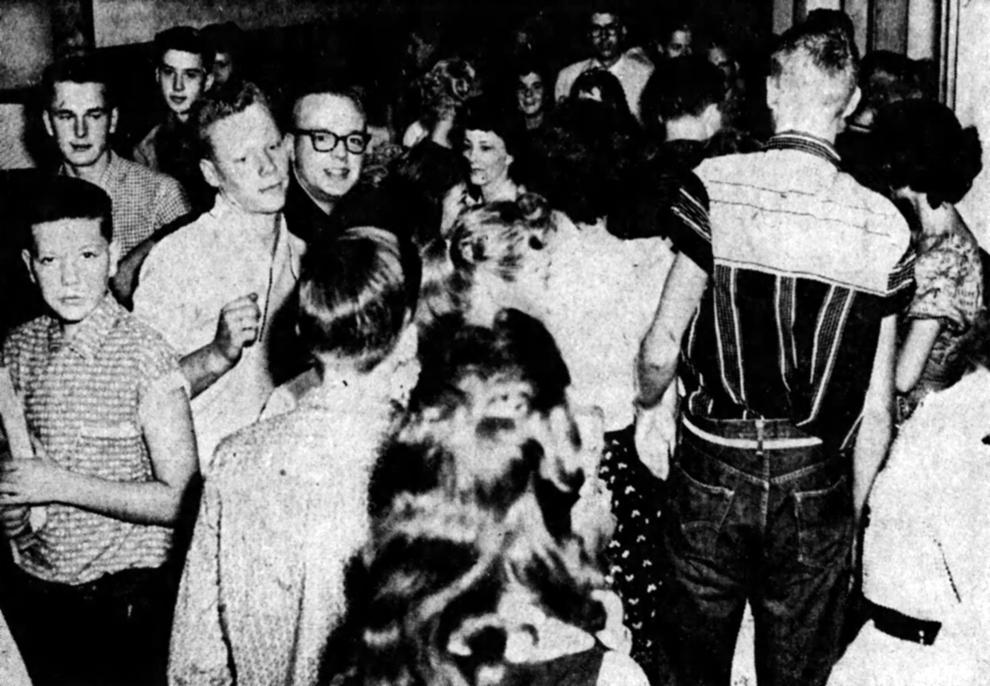 First Billings West High School football team, October 1959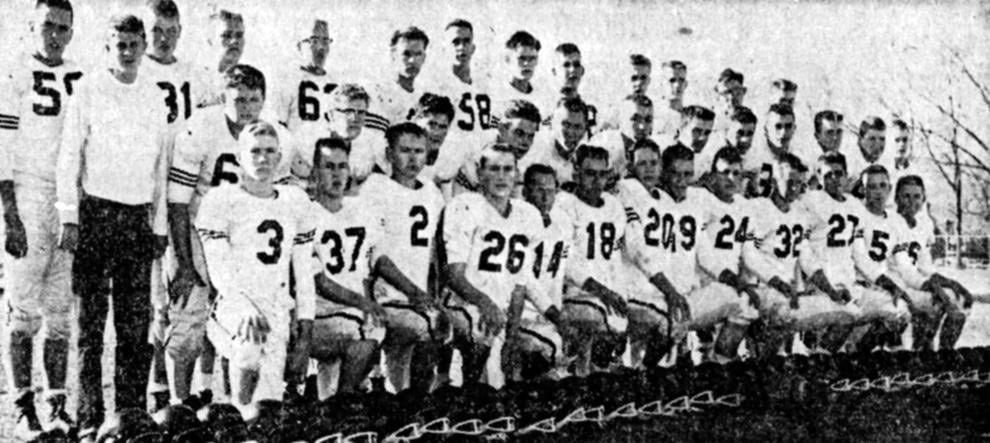 First Billings West High student council, January, 1960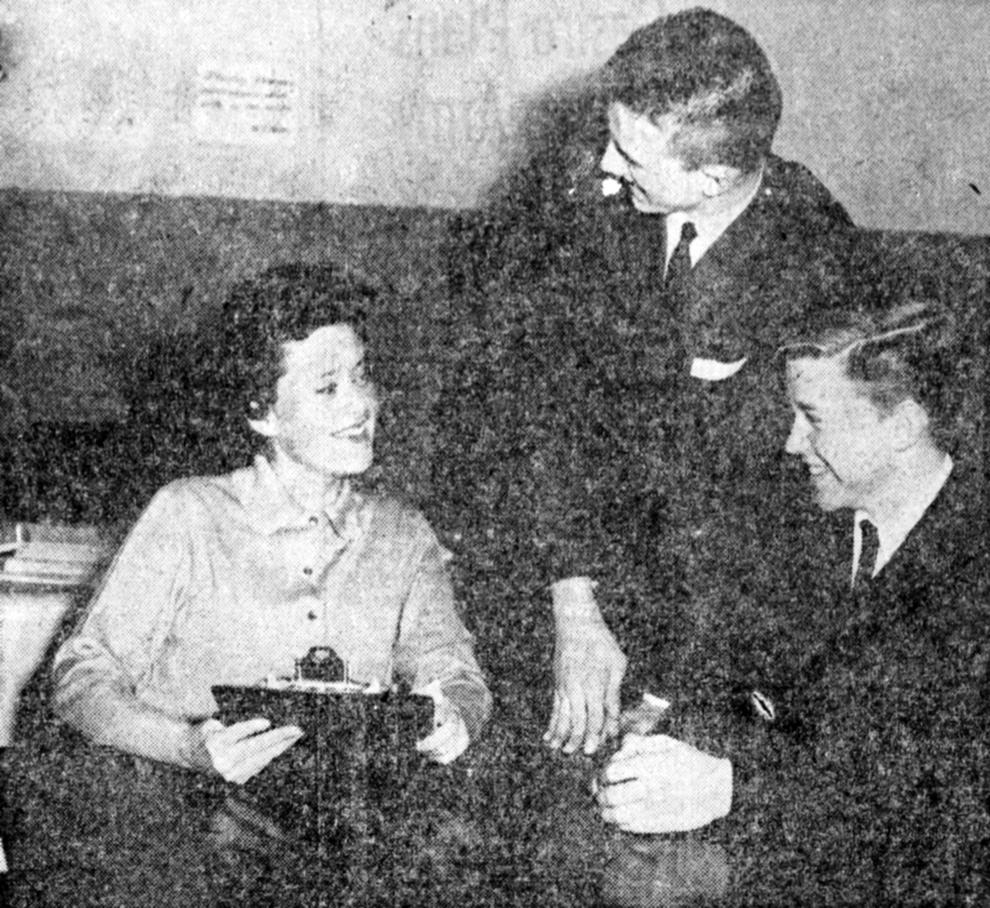 Moving to Billings West High School, March 25, 1960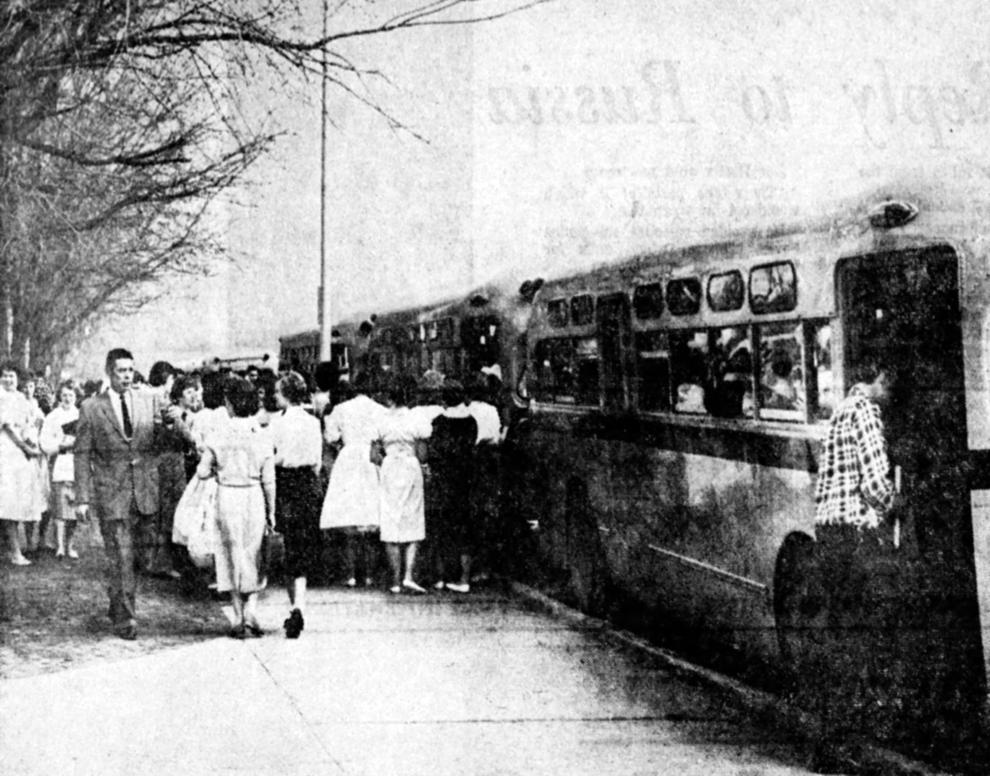 Billings Senior and Billings West majorettes, October 1961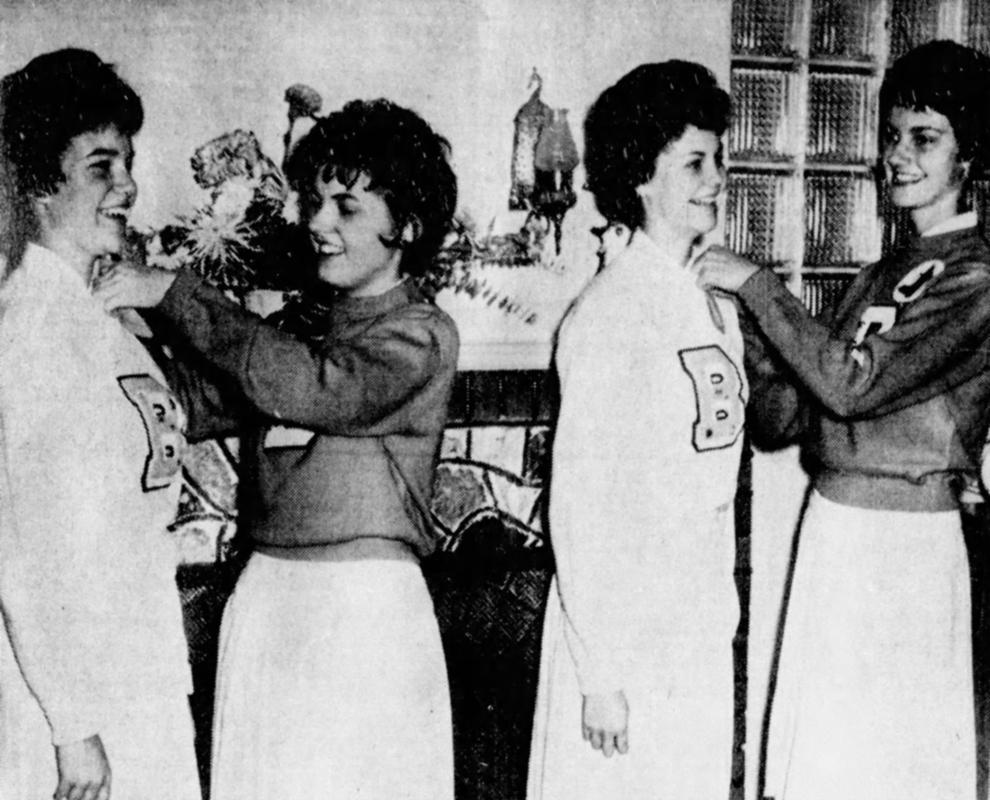 First Senior-West football game, Sept. 30, 1961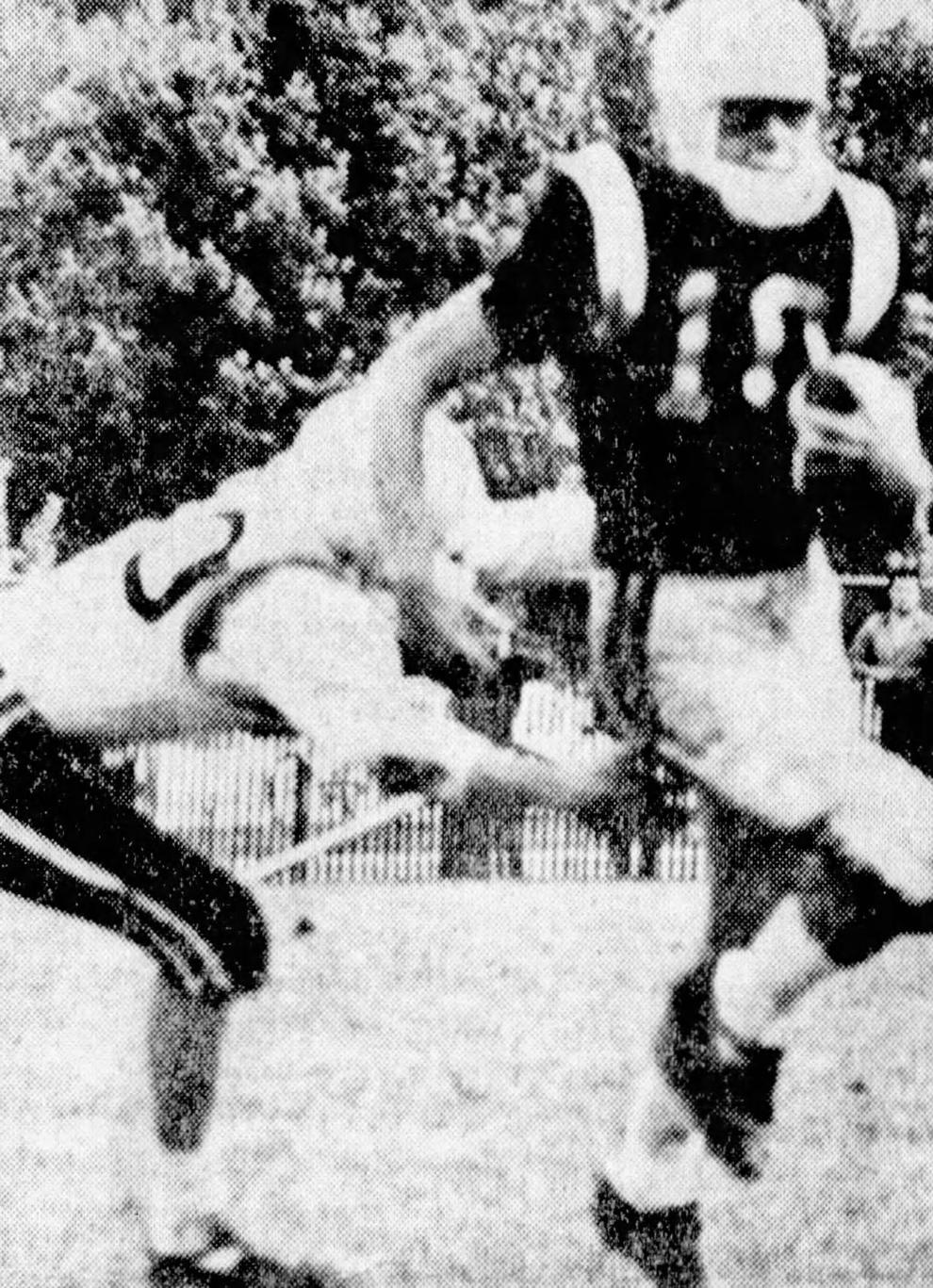 West High mural, June 1963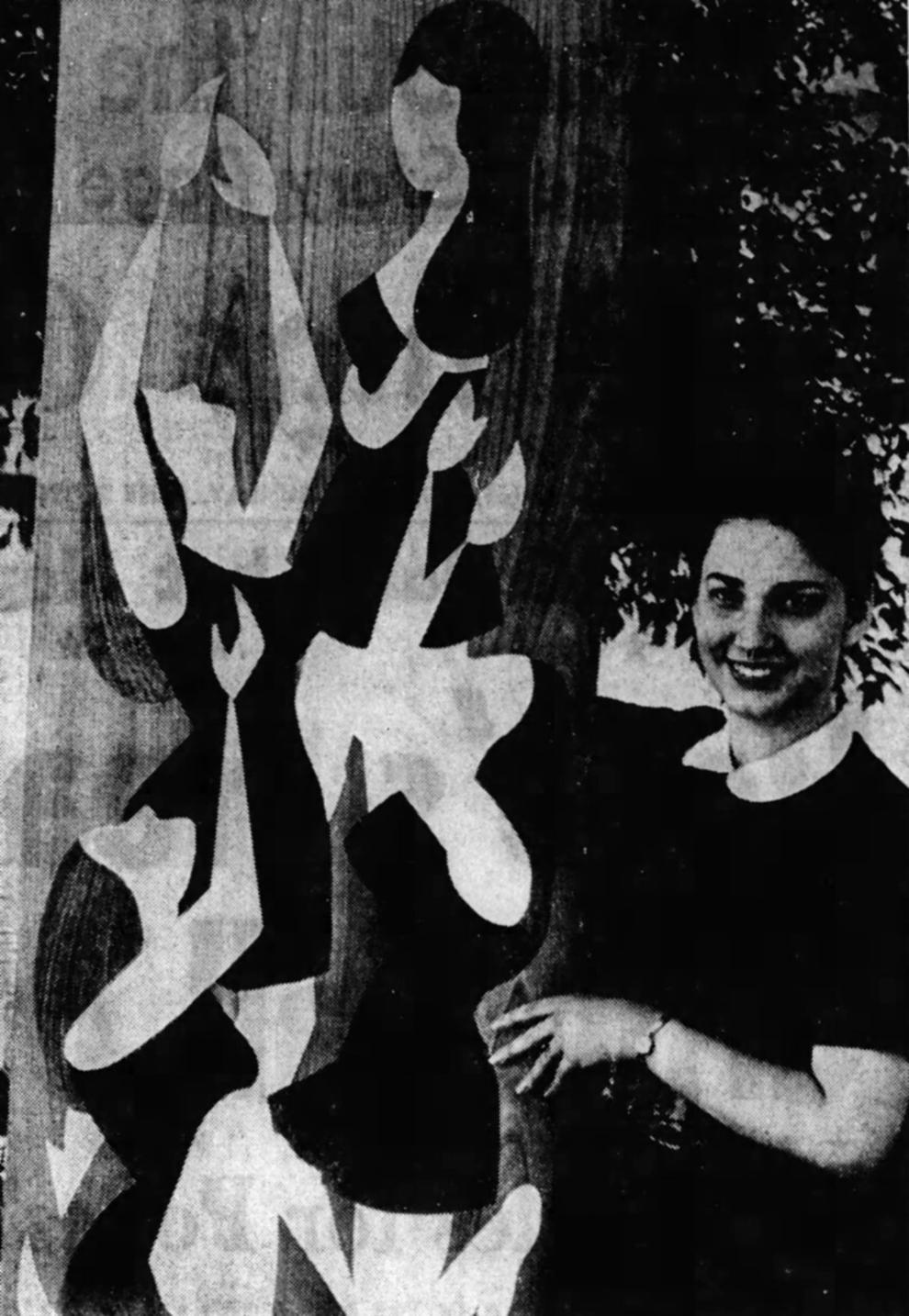 Billings West High cook Helen Yetter, 1964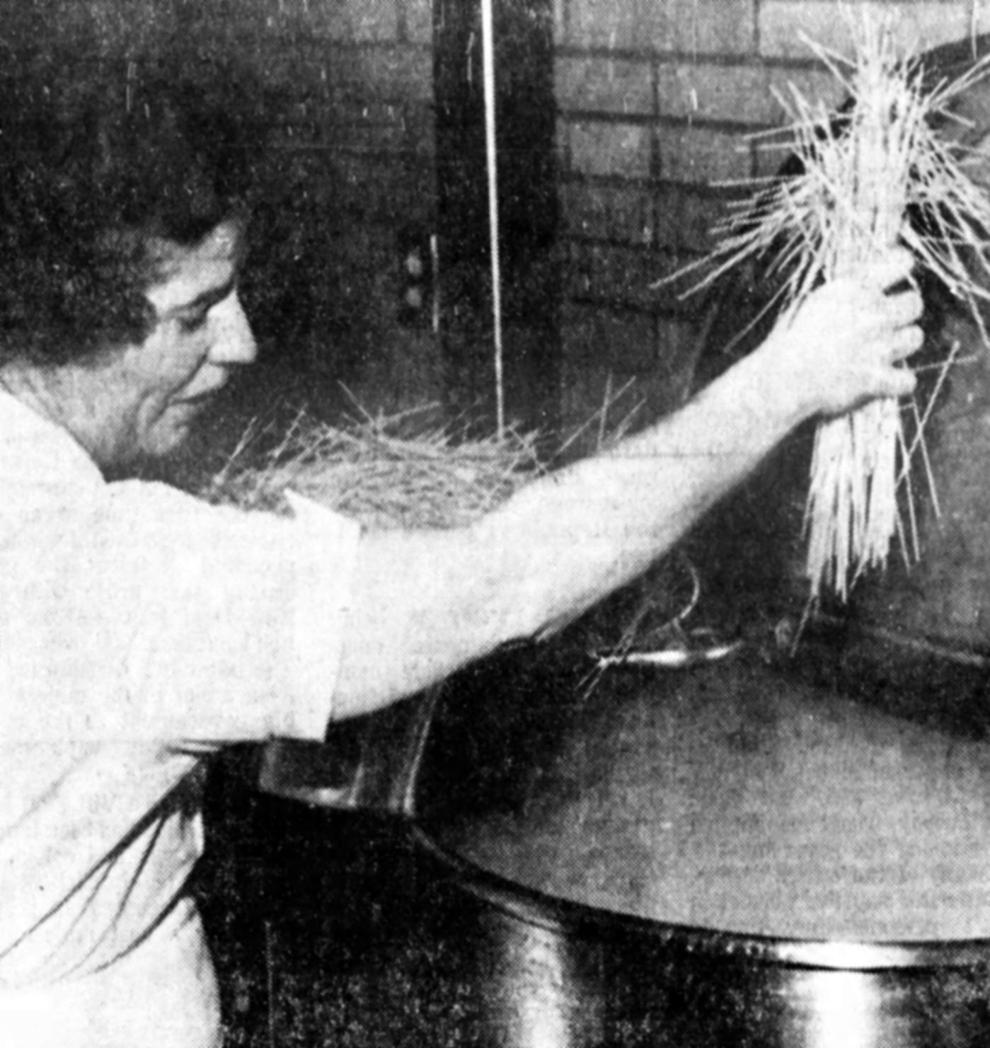 Billings West High construction, 1966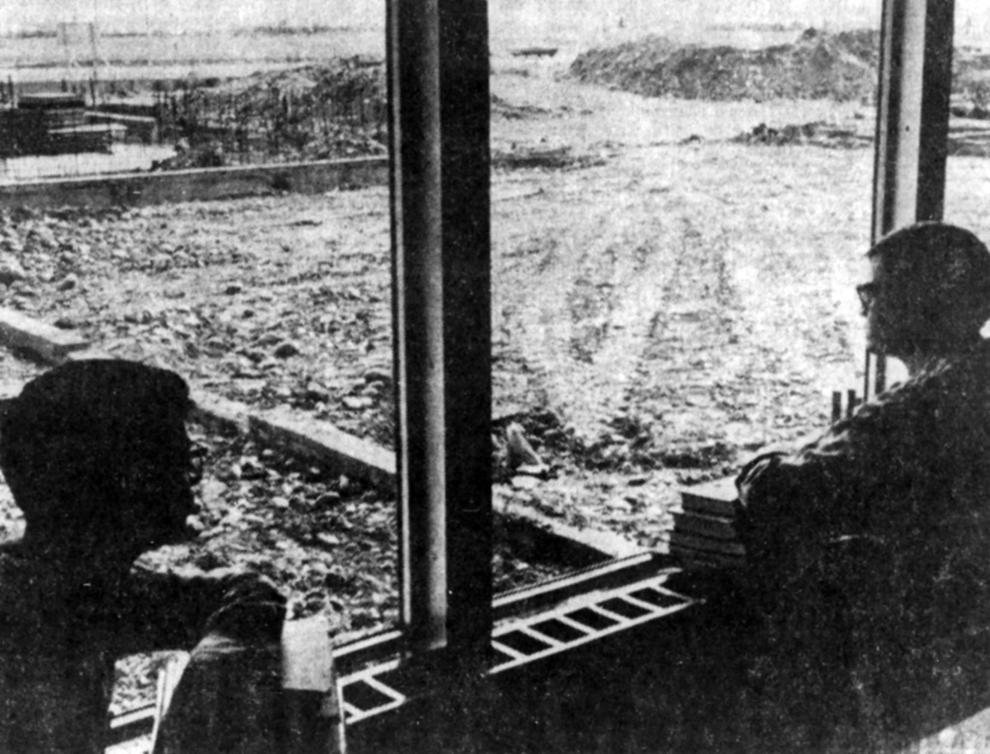 Billings Central mascot and cheerleaders, c. 1968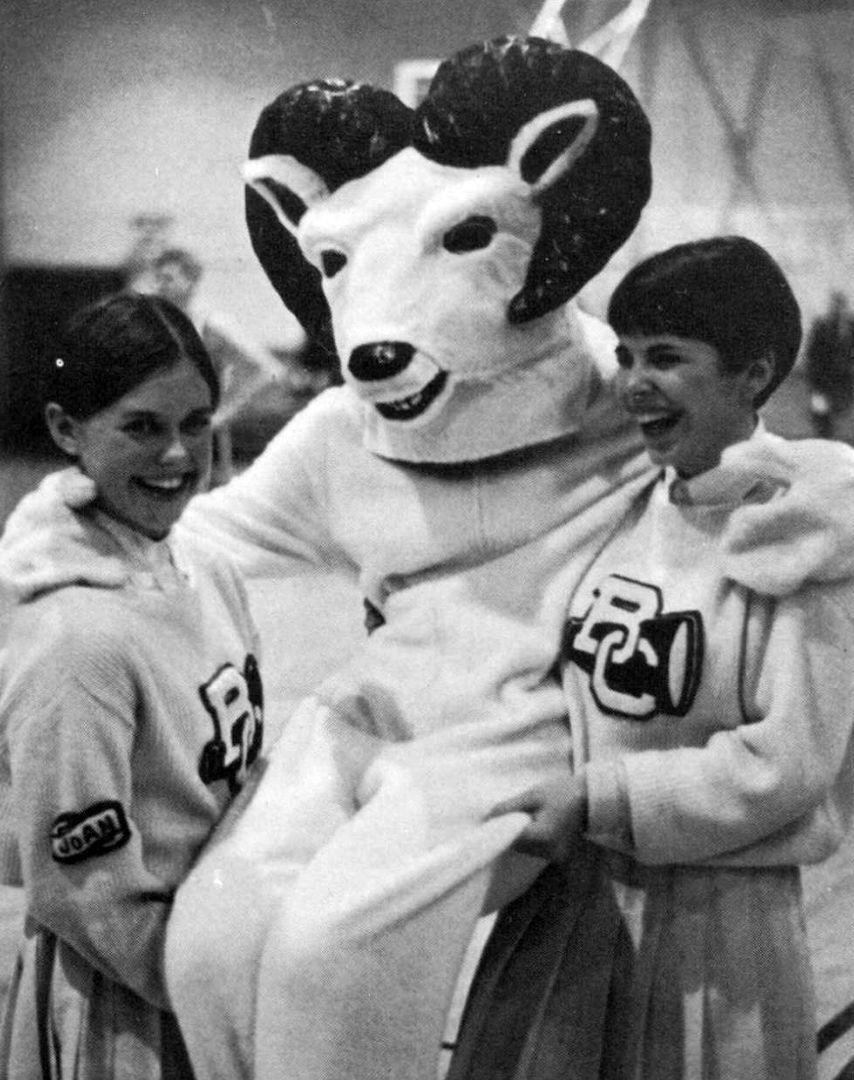 Billings Career Center architectural model, 1973

Billings Career Center construction, January 1974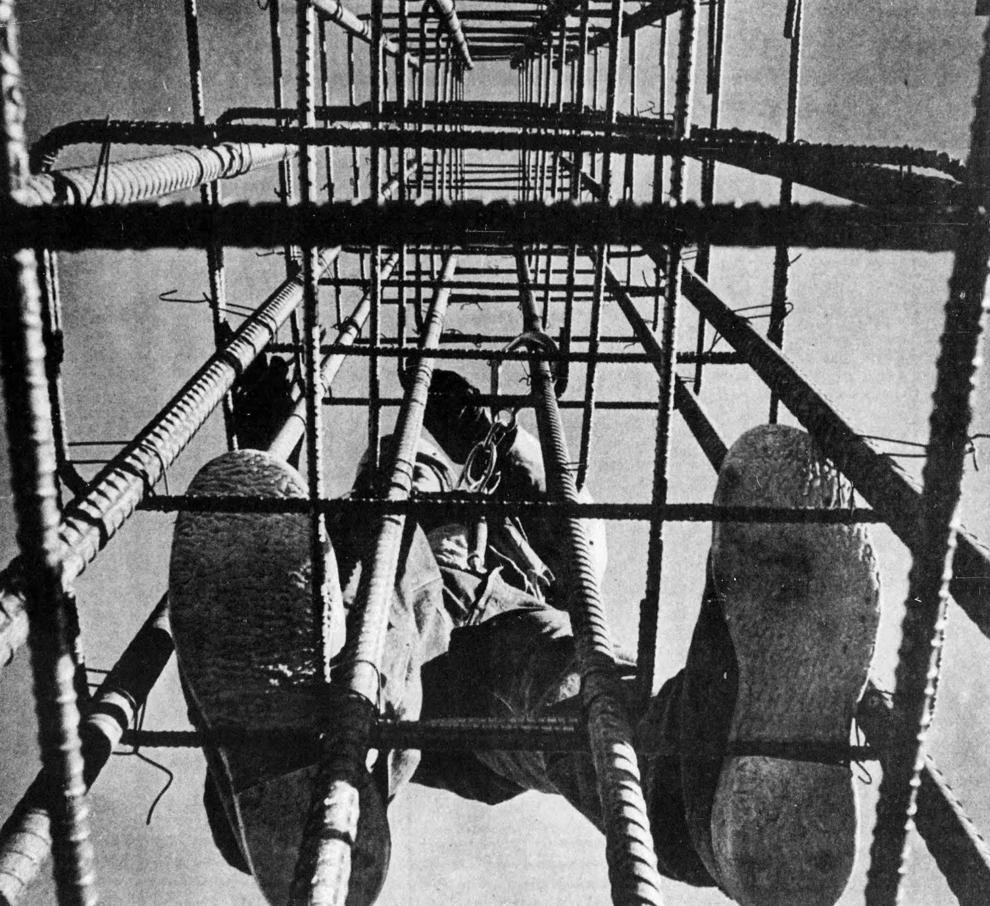 Billings Senior High gym addition, 1974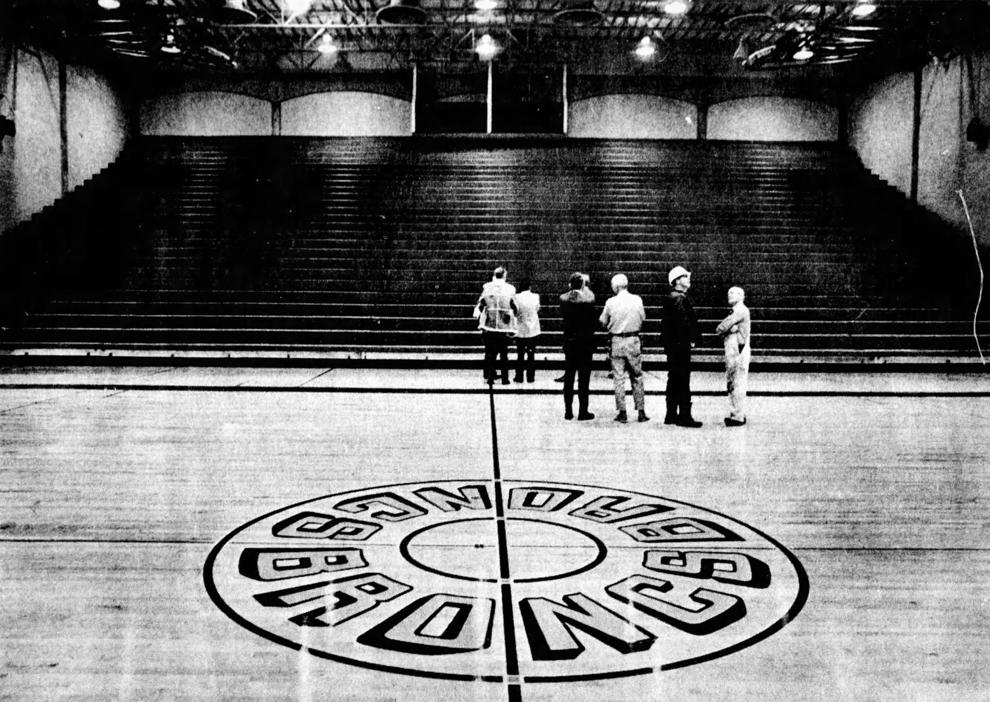 Billings Senior and Billings West mascots, 1982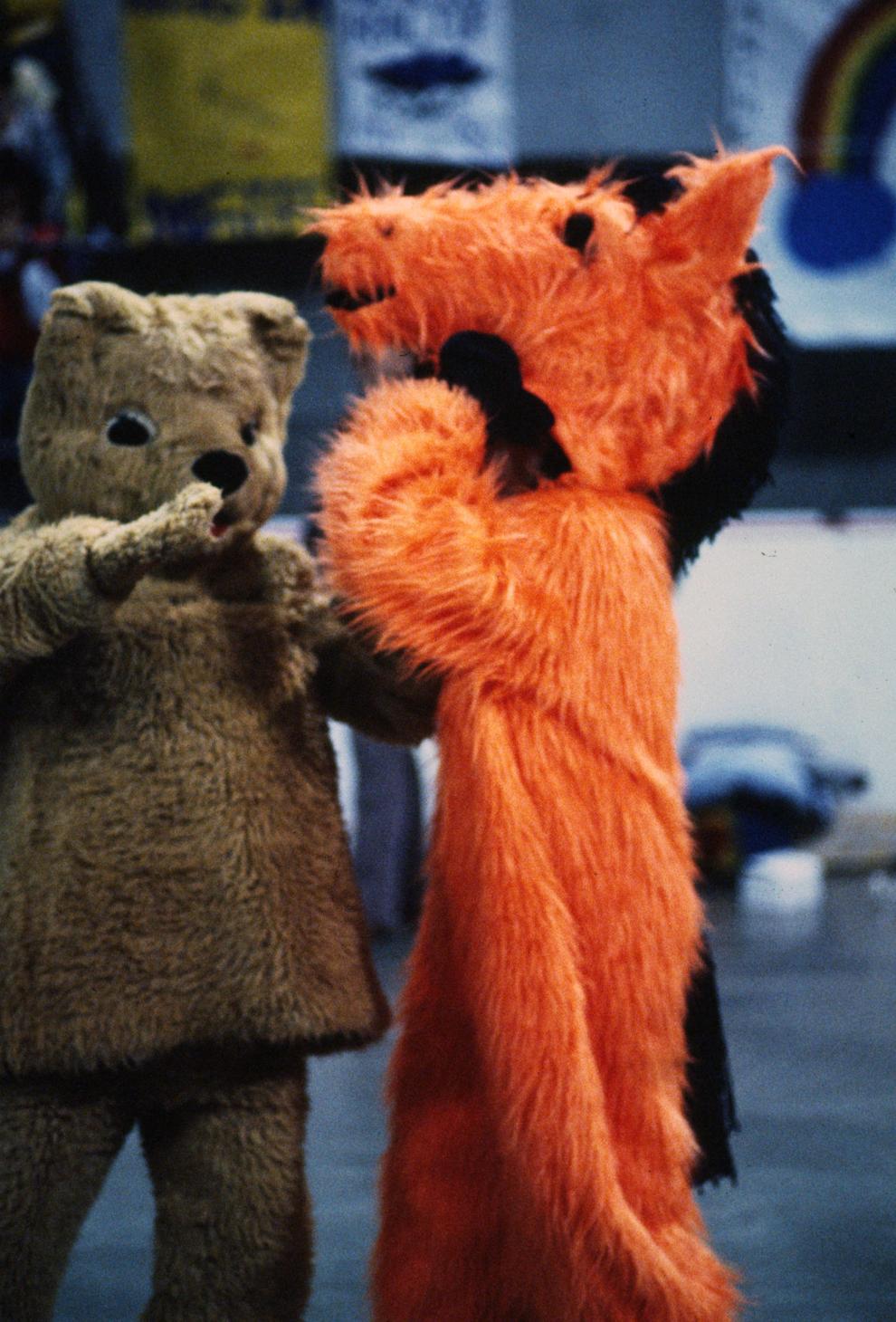 Billings Senior student section, 1983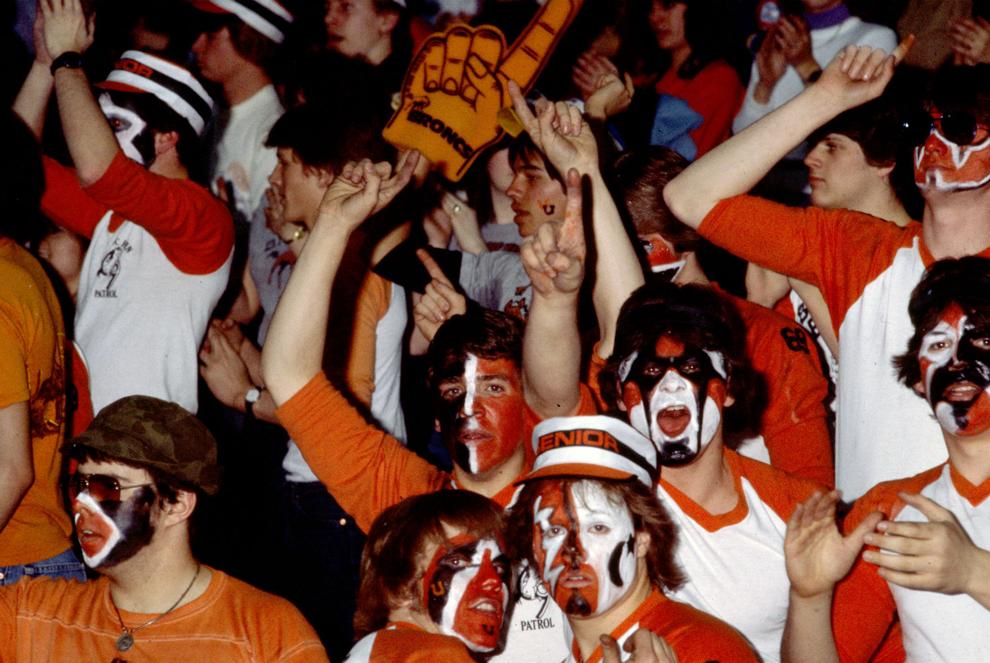 Billings Skyview architectural drawing, 1985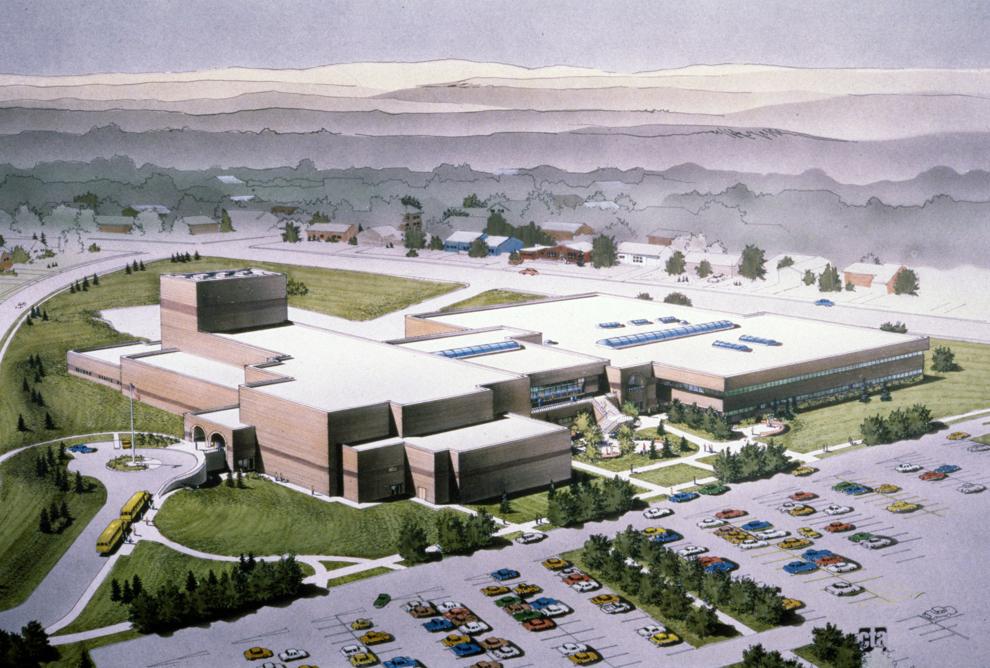 Car bashing at West High School, 1985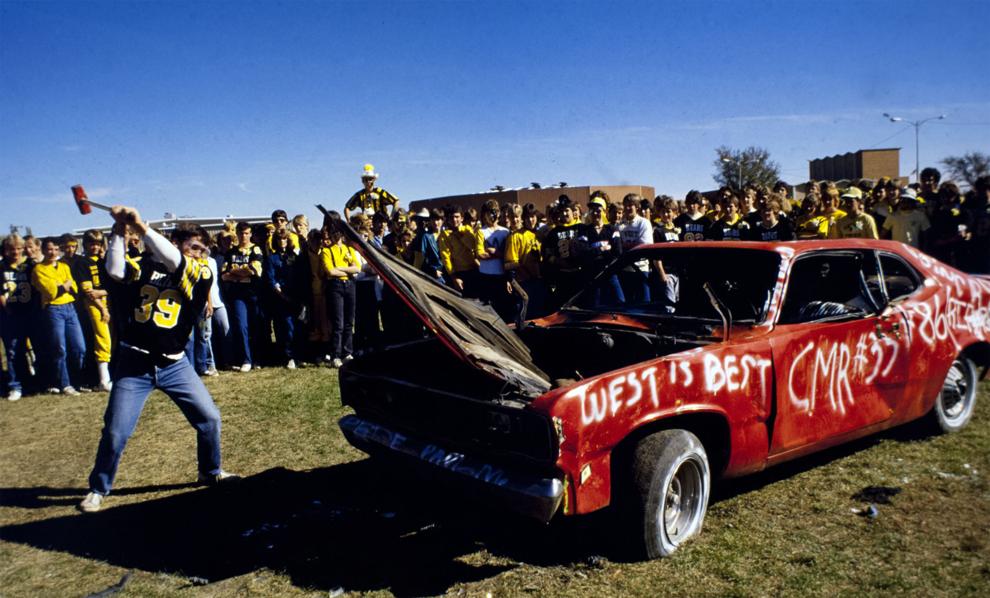 Billings Central Catholic High School soda fountain, 1986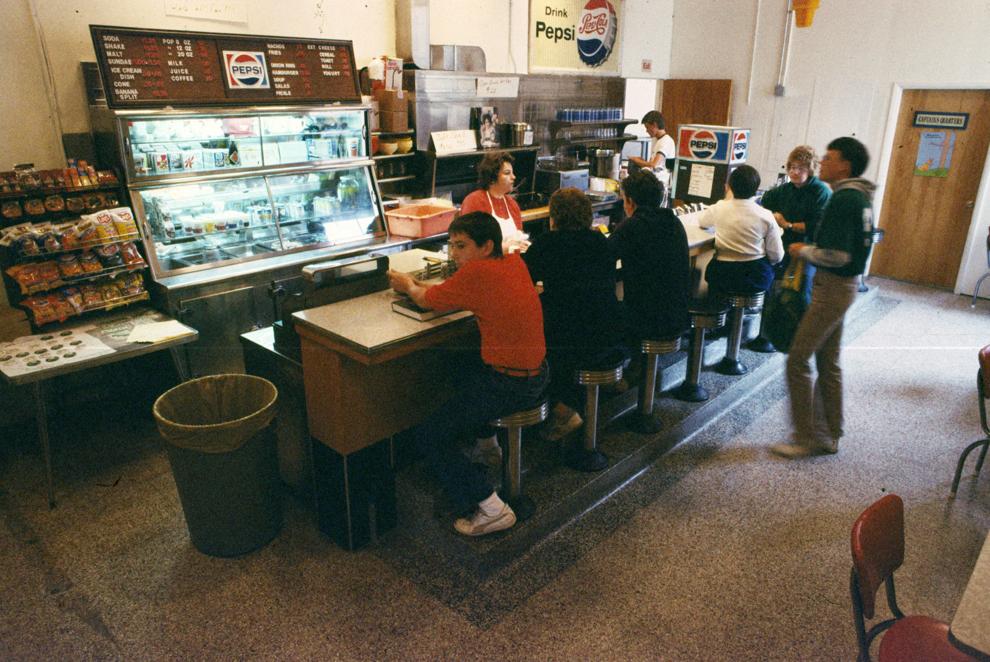 Skyview High English class at Lincoln Junior High School, April 1986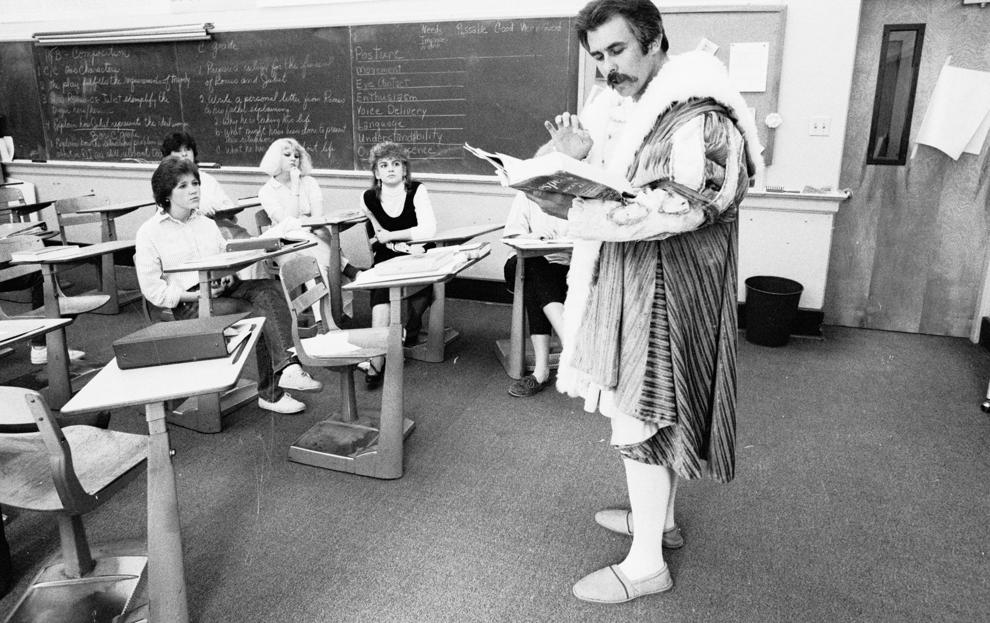 Billings Skyview High School construction, July 1986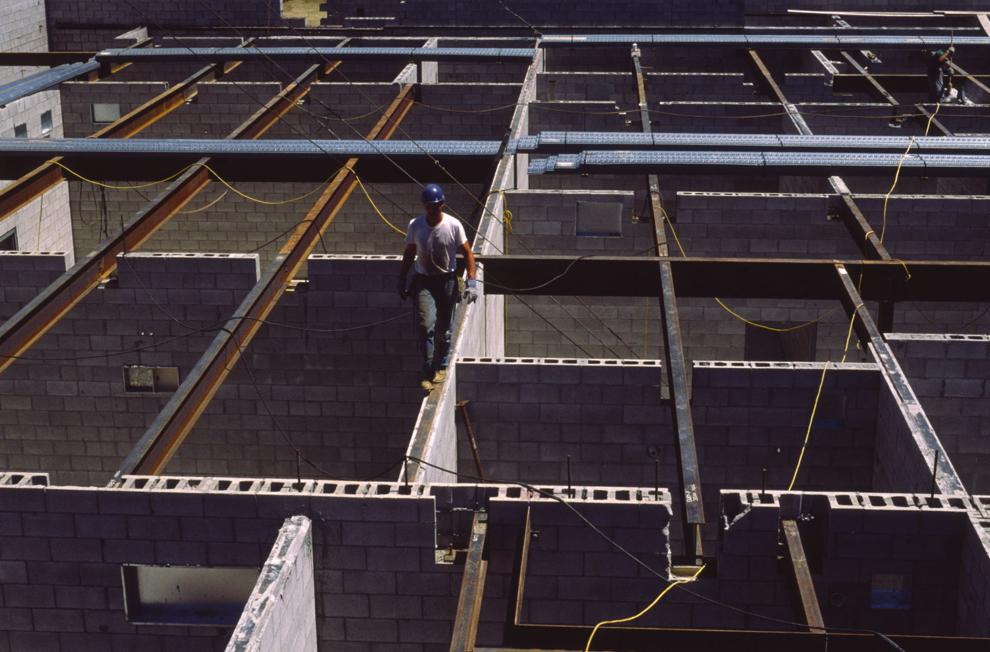 Billings Skyview High School construction, July 1986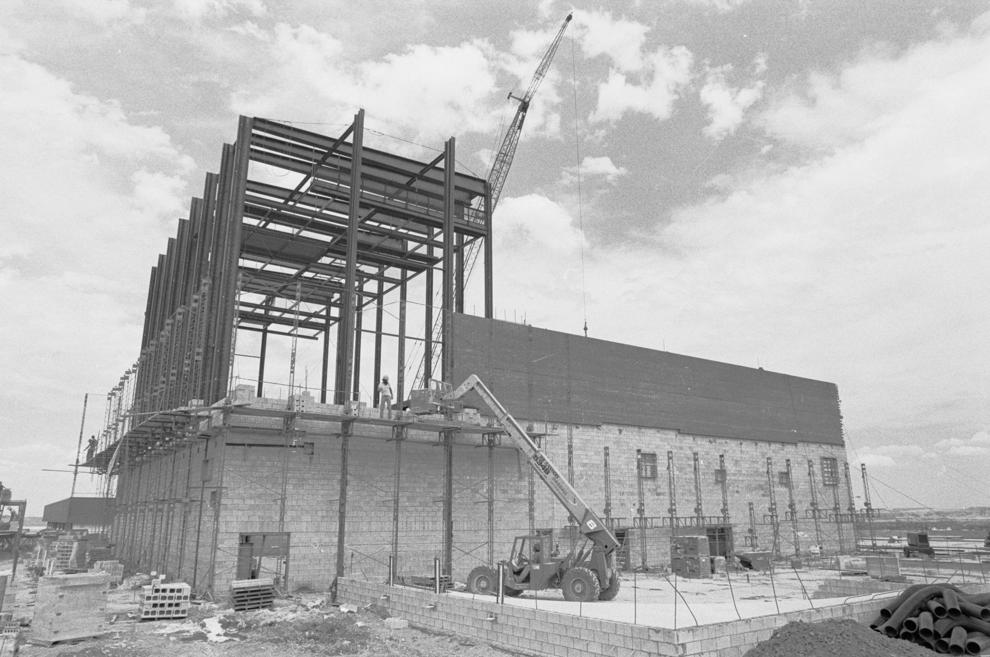 Billings Skyview football practice at Athletic Park, 1986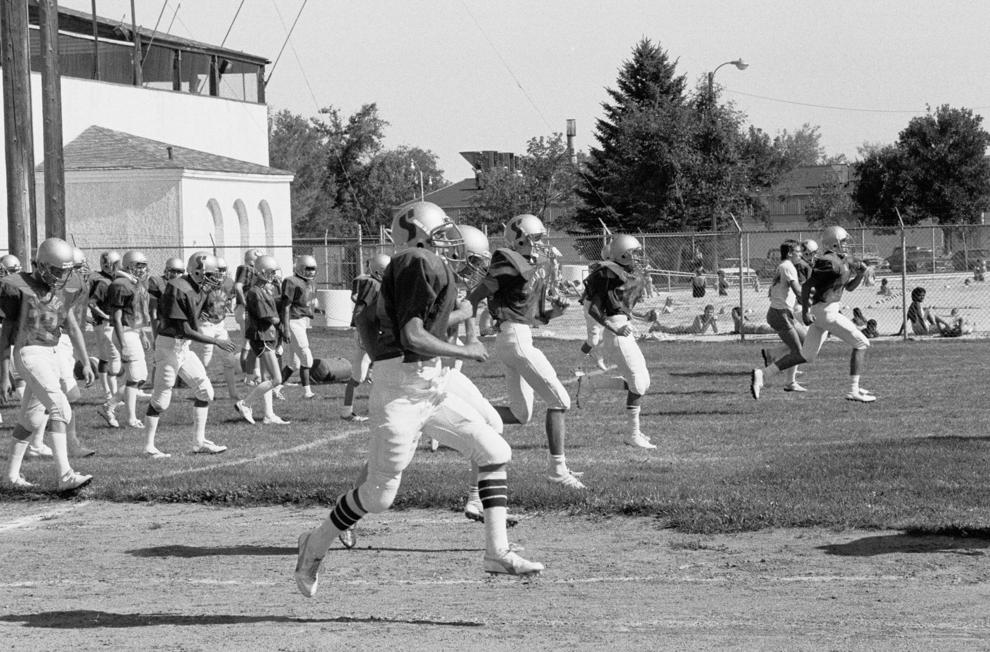 Billings Skyview High School construction, December 1986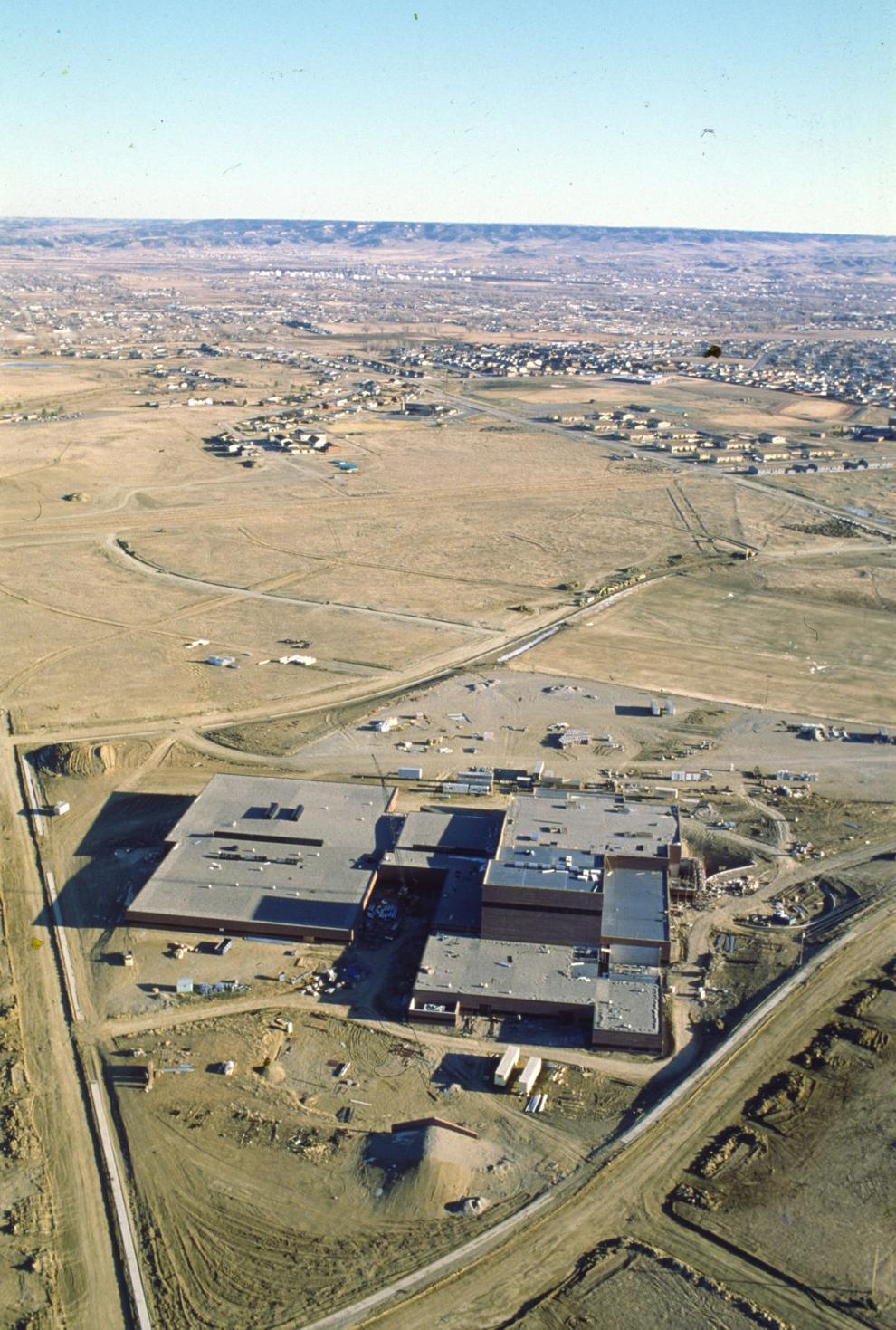 Skyview High School wiring, July 1987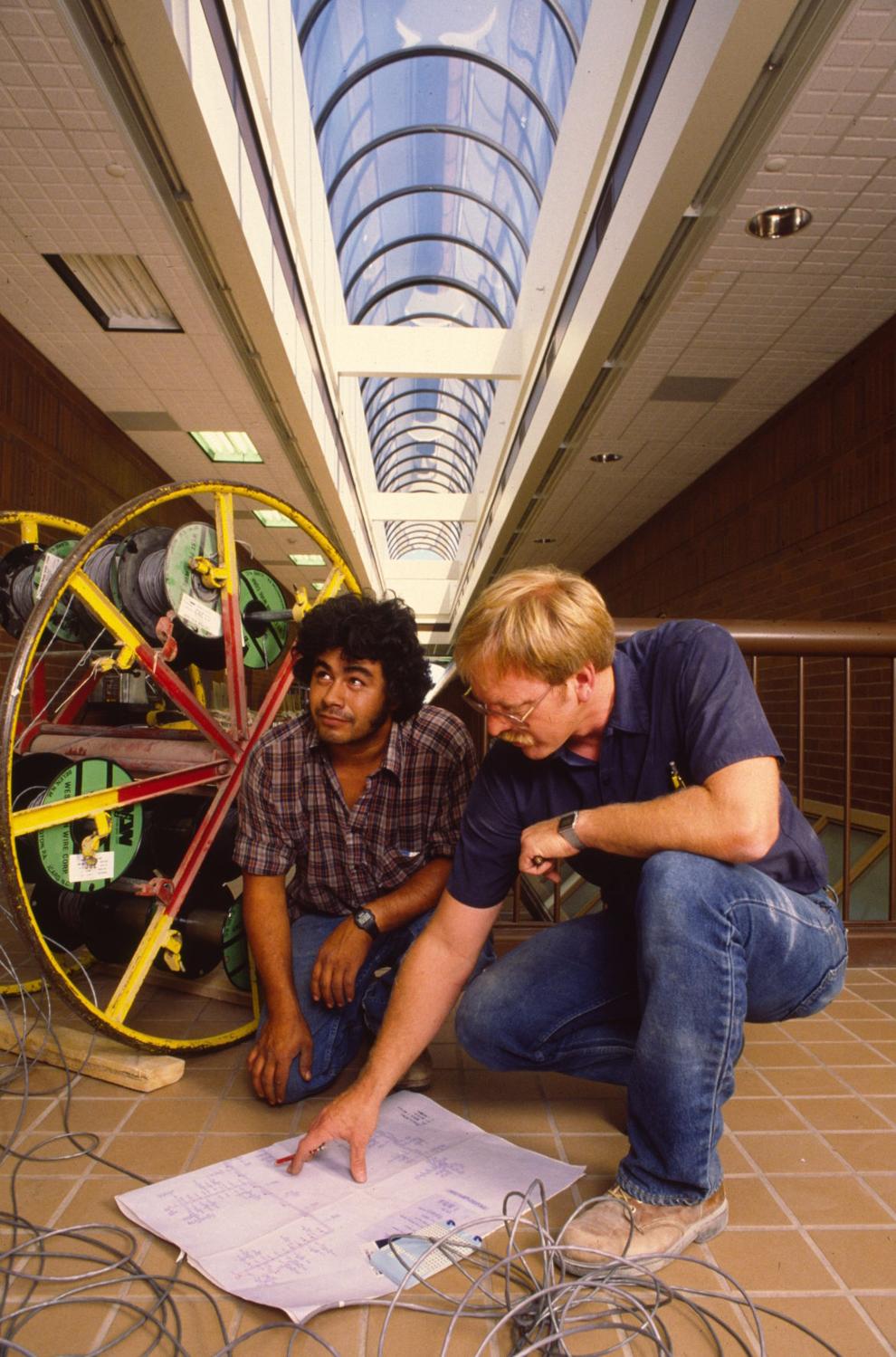 Billings Skyview orientation day, Aug. 18, 1987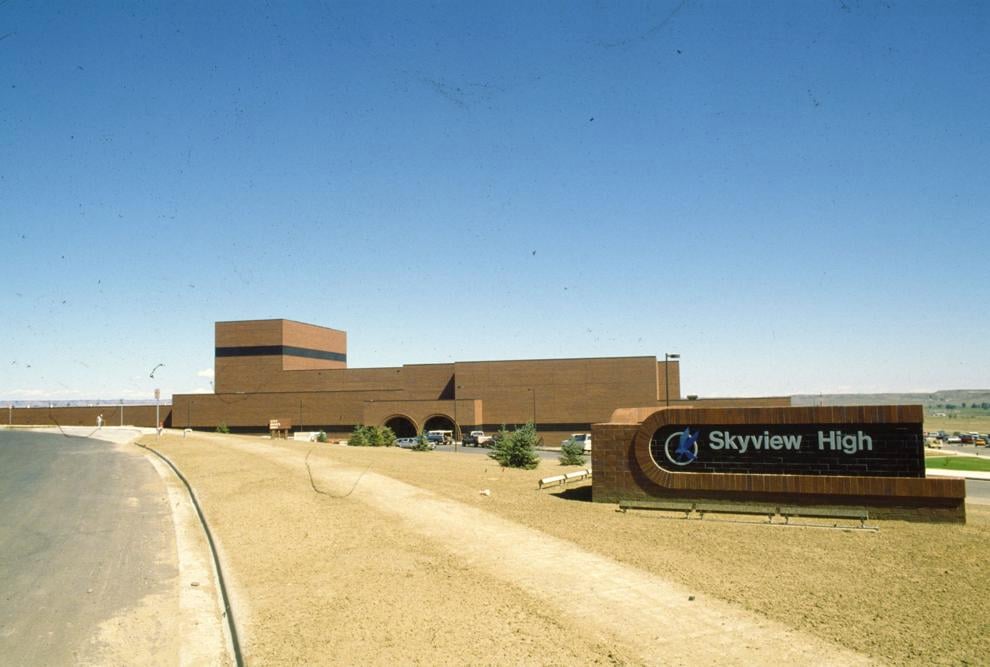 Billings Skyview High orientation, Aug. 18, 1987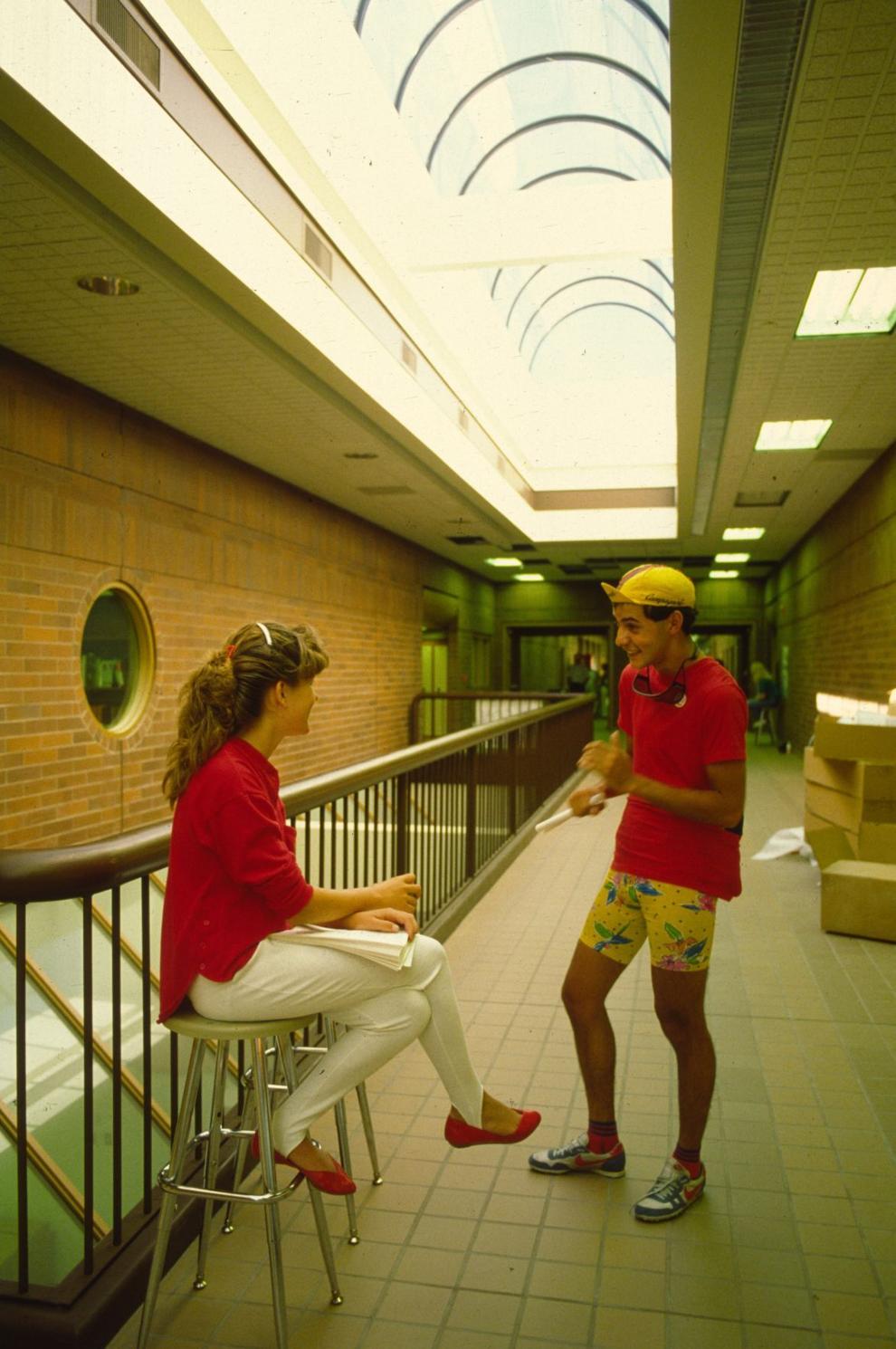 Billings Skyview opening day, August 26, 1987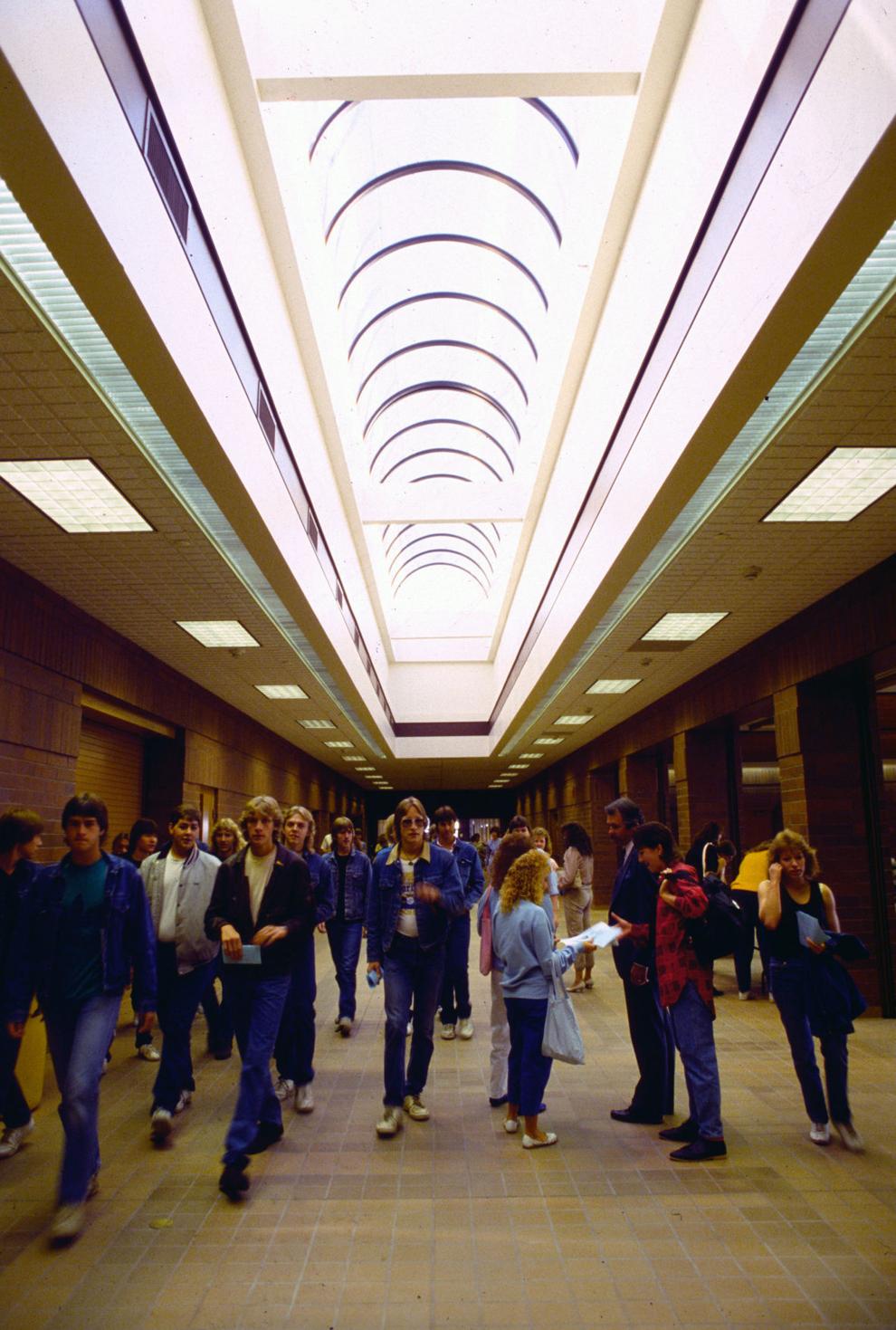 Billings Skyview High School dedication parade, Sept. 19, 1987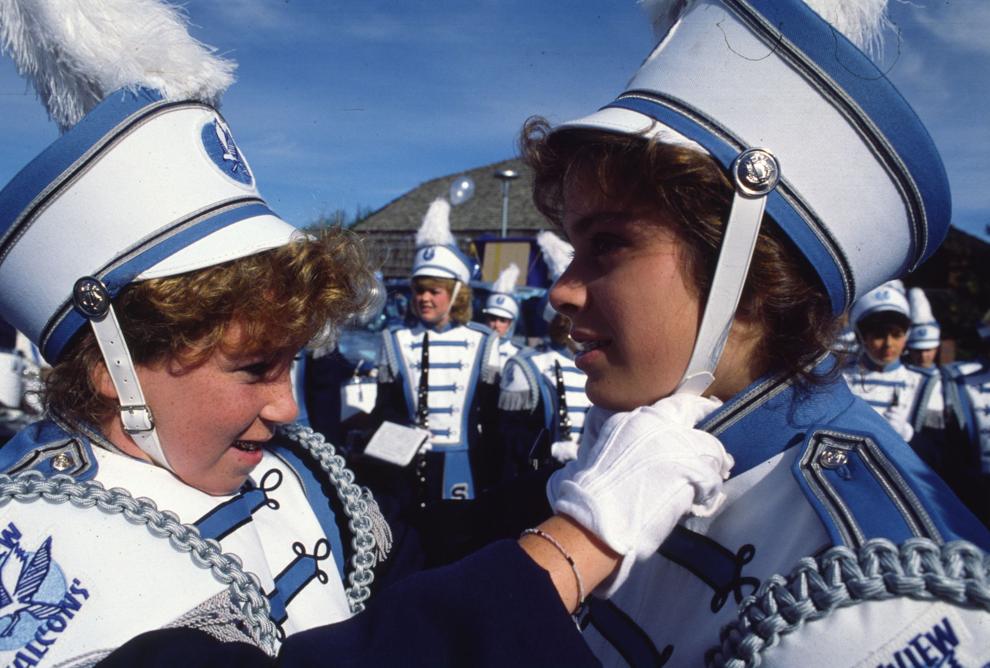 Billings Skyview High School dedication, Sept. 19, 1987
Proposed Billings high school, 2004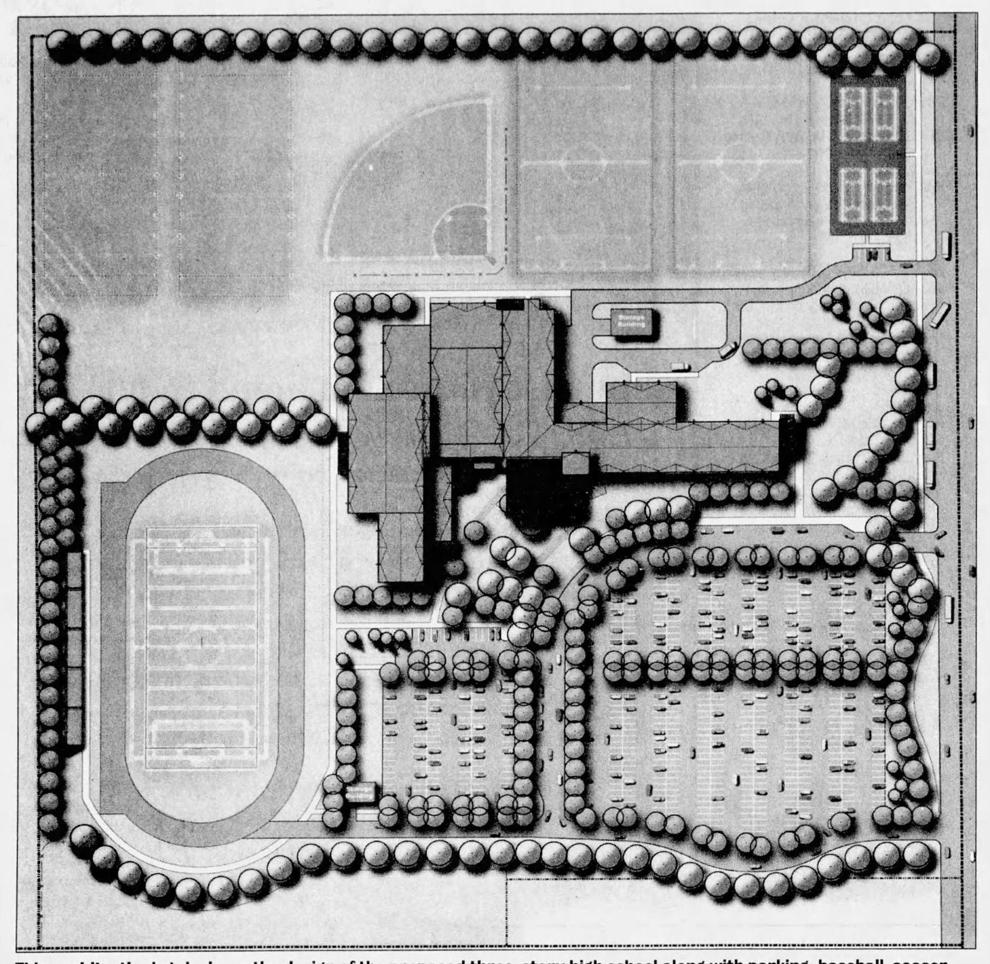 Lockwood High School construction, June 2020