Gary Svee, who wrote for the Billings Gazette from the late-1960s until 2000, a career that spanned everything from the moon landing to the Not In Our Town movement, died on Sunday. He was 75. 
Svee began his career at the Gazette after graduating from the University of Montana in 1967 with a bachelor's degree in journalism. In 1980 he was named the paper's opinion page editor, an assignment he relished and a role he'd keep until his departure from the Gazette in 2000.
"He took small incidents and related them to the larger community," said Diane Svee, Gary's wife.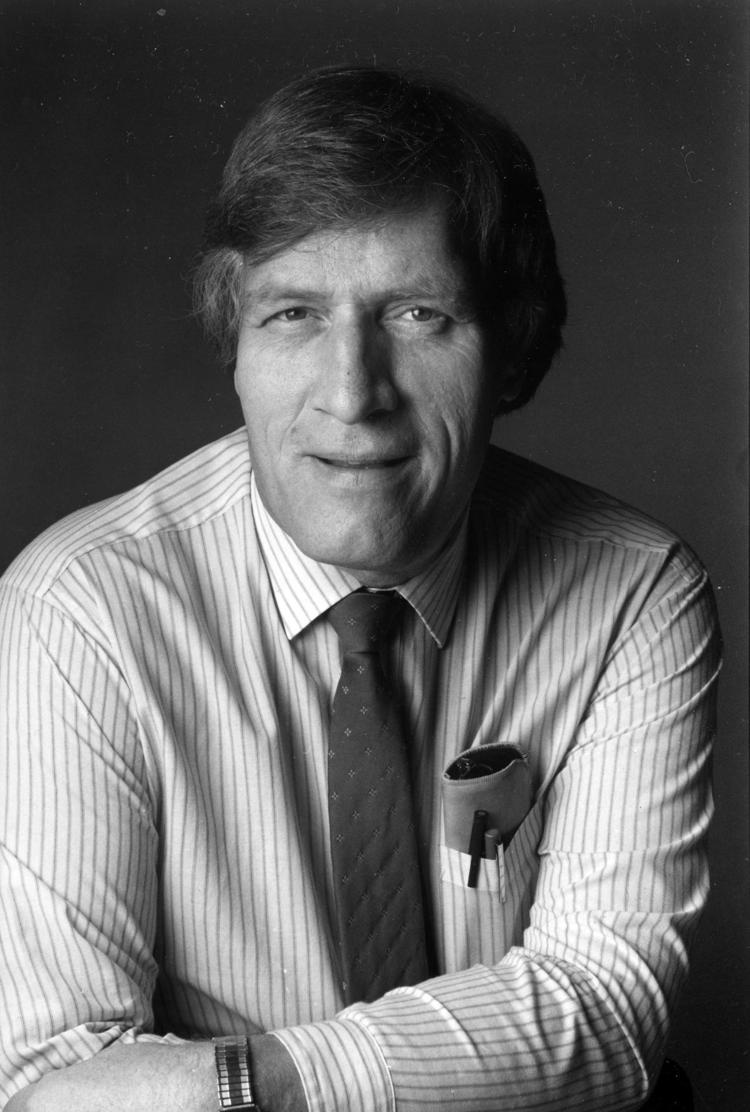 Retired Gazette reporter Jim Gransbery, who worked closely with Svee for decades, said Svee had a genuine feel for community. 
"Looking at him as a writer, I think that his fiction revealed more than his journalism," Gransbery said. 
For years, Svee wrote westerns, publishing a total of seven novels. "Sanctuary," which was published in 1990, won the Spur Award from the Western Writers of America.
"His fiction work had a real sense of place in the American West," Gransbery said. 
Svee was not a small man. He played center for the University of Montana's football team in 1962 and 1963 and later in his career, when he was a reporter and then an editor, his presence could fill a room.
"He was a very large man," Gransbery said. 
But as intimidating as his titanic size could be, it was his big heart that sparked the most memories among his colleagues. 
"He had a real sense of social justice," Gransbery said. "He seethed with injustice." 
And yet, even in those moments, Svee never displayed any outward expression of anger, no fiery outbursts or blown tempers, Gransbery said. 
"He was a gentle giant," he said. 
Svee was promoted from reporter to opinion page editor by Dick Wesnick, who had just been hired as The Gazette's editor in 1980. They worked together — "hand-in-glove," Wesnick said — for the next 20 years. 
"He was a giant of a man," Wesnick said. "He was as gentle of a giant as you can imagine. I know that's a cliche, but it was true."
Remembering his friend and colleague, Wesnick recalled how brilliantly Svee stood for quality journalism and honesty in government. 
"It's a tremendous loss," Wesnick said.
Svee's best qualities as an opinion writer and one who had a keen sense of social justice came together in 1993 when anti-Semitic literature was turning up in Billings. That was followed by someone throwing a paving stone through a 5-year-old Jewish boy's window adorned with images of the menorah and the Star of David. 
Svee spoke out about the incident in numerous editorials, calling on the community to stand up for everyone's rights. 
Along with publishing the editorials, the newspaper's staff decided to publish a full page-sized image of a menorah that community members could hang in their windows and places of business. It sparked a movement that resulted in a PBS documentary and an invitation for Svee to speak about the incident at the Kennedy Center in Washington, D.C.
It was an incredible moment for Svee, his wife said Tuesday. The evening ended with a Holocaust survivor, who was in the audience, hugging Svee after his presentation and telling him he would have been one of the people to stand up against Jewish persecution had he been in Germany in the 1930s.