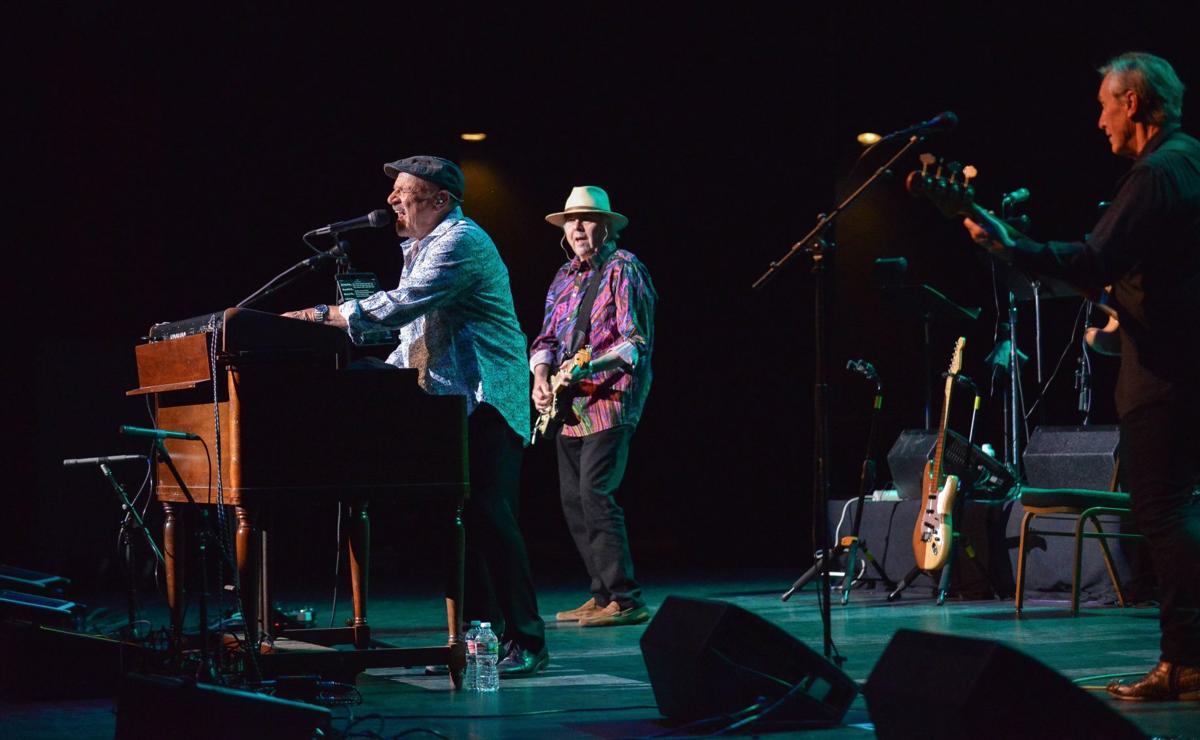 Gene Cornish, a founding member and lead guitarist for blue-eyed soul band The Rascals, collapsed on stage Friday night in Billings shortly after the musicians completed their opening number.
Medical personnel were eventually able to revive Cornish, who was then taken to a Billings hospital, said Jody Grant, programming and marketing director for the Alberta Bair Theater. Both a defibrillator and CPR were administered.
Cornish and co-founder of the Rascals, Felix Cavaliere, were at the Alberta Bair Theater as part of a summertime tour. Before this summer, the Rock and Roll Hall of Famers, who rose to prominence in the mid 1960s, had not performed together in five years.
Cavaliere had just begun playing "Beautiful Morning" when Cornish, 74, collapsed.
Paramedics and other medical personnel worked on Cornish on stage and eventually audience members were asked to exit the auditorium.
At around 8 p.m. the announcement was made to remaining audience members, some of whom had remained in the lobby, that the show was cancelled and patrons were asked to begin leaving the theater.
Outside on the sidewalk along North Broadway, longtime Rascals fans Mark and Celeste Wood, wearing black and purple t-shirts bearing the band's name, stood and talked with other shocked concertgoers.
"We were in the second row and sat down and said a prayer right then when it started happening," Mark Wood said. 
It was the first time his wife of 15 years was able to see the band. 
"I've been listening to them since I was in junior high school," Celeste Wood said. "I never got the opportunity when I was growing up, so I really wanted to see them and my prayers are with the band."
The couple said they admired the band for singing happy, uplifting music. "It's all about bringing people up, you know, and happiness and togetherness," Mark Wood said.
The Rascals had three Number One songs during their long career — "Groovin'," "Good Lovin'," and "People Got to Be Free," released 50 years ago.
After the show was cancelled, the couple said they wouldn't let the experience spoil their evening or their love of the band. 
"They'll always be in my heart, no matter what happens," Celeste Wood said.