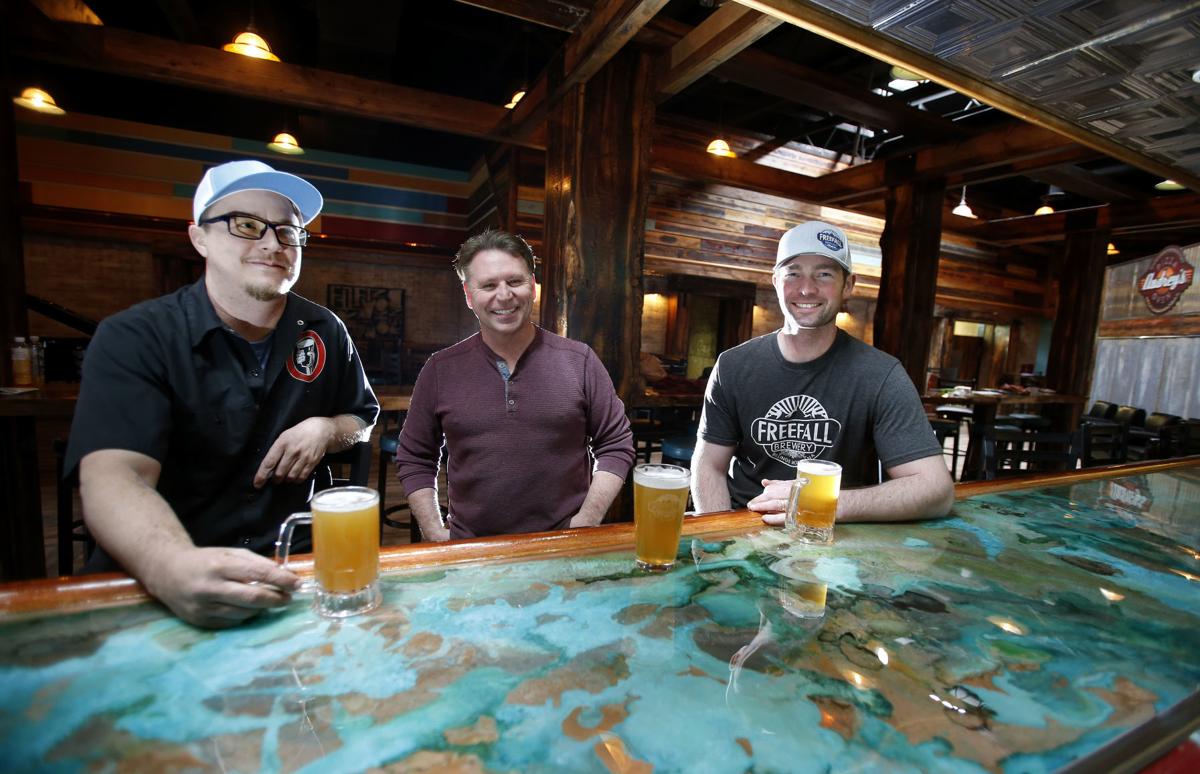 Going to the mall just got a whole lot cooler. A 12,000-square foot retail space just north of the main Rimrock Mall entrance will soon re-open, featuring Freefall Brewing, Audrey's Pizza, and FinnBrooks Monster Subs.
Beer drinkers won't be able to get a pint for at least another week, but sub sandwiches will be available beginning Saturday, and slices of pizza will follow shortly after.
The plan is to have a soft opening and work their way into full operations, according to owner Steve Schlegel. He hopes by Tuesday to be serving pizza, and by Feb. 21 to have the brewery opened.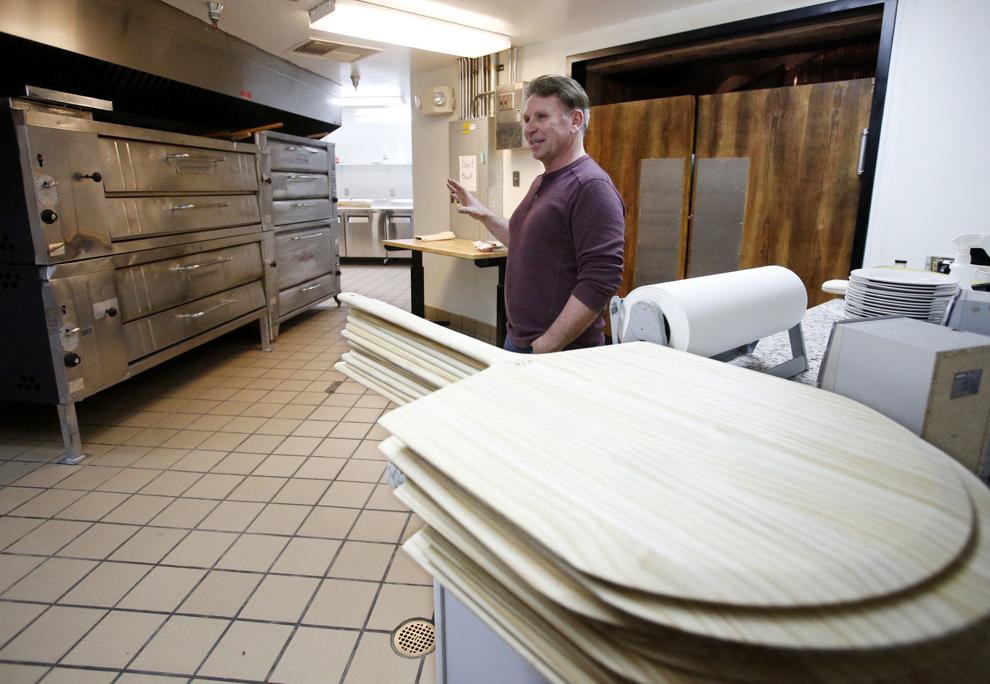 The atmosphere has been spruced up since its original days as the Cattle Company restaurant, and now features deeply stained woods, high-top tables, and a bartop that retained the original copper top with a marbled twist. Hours will be from 10 a.m. to 9 p.m. for all three locations, however, like many brewers in the city, Freefall may serve only three pints per person per day and will stop serving alcoholic beverages at 8 p.m., based on its license.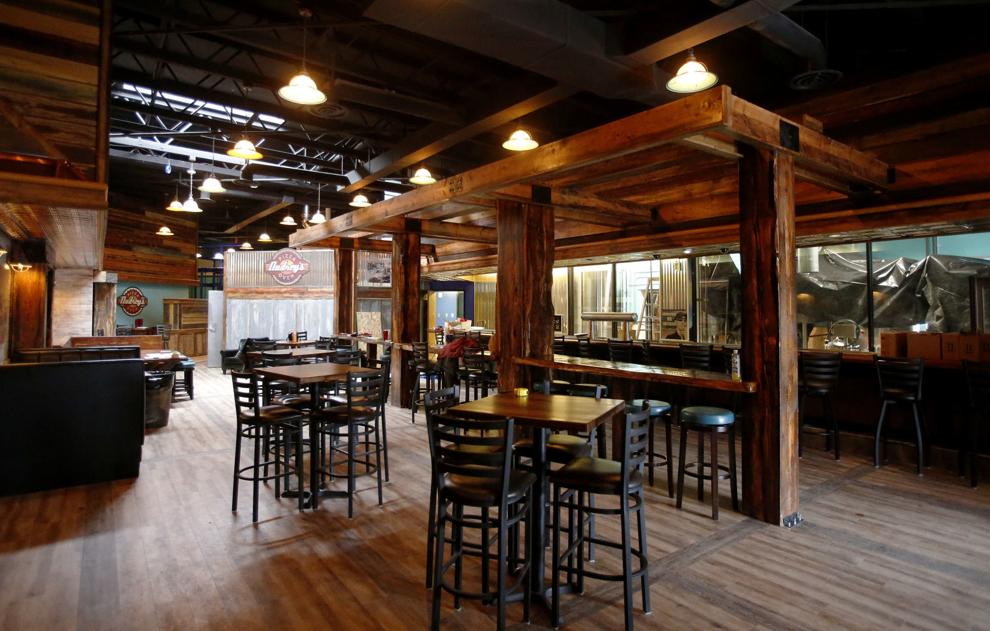 The location has been largely unused since Sleeping Giant Brewery, based in Helena, closed in 2002. A new brewing system has been installed, and Freefall head brewer Eric Shelley is working on test batches of beers. He plans to offer 15 beers on tap at any given point. For the soft opening, he'll have a handful of offerings, including a Belgian witbier that's refreshing while also punchy with notes of cardamom and orange peel, as well as a bright and hoppy IPA and an easy-sipping pale ale.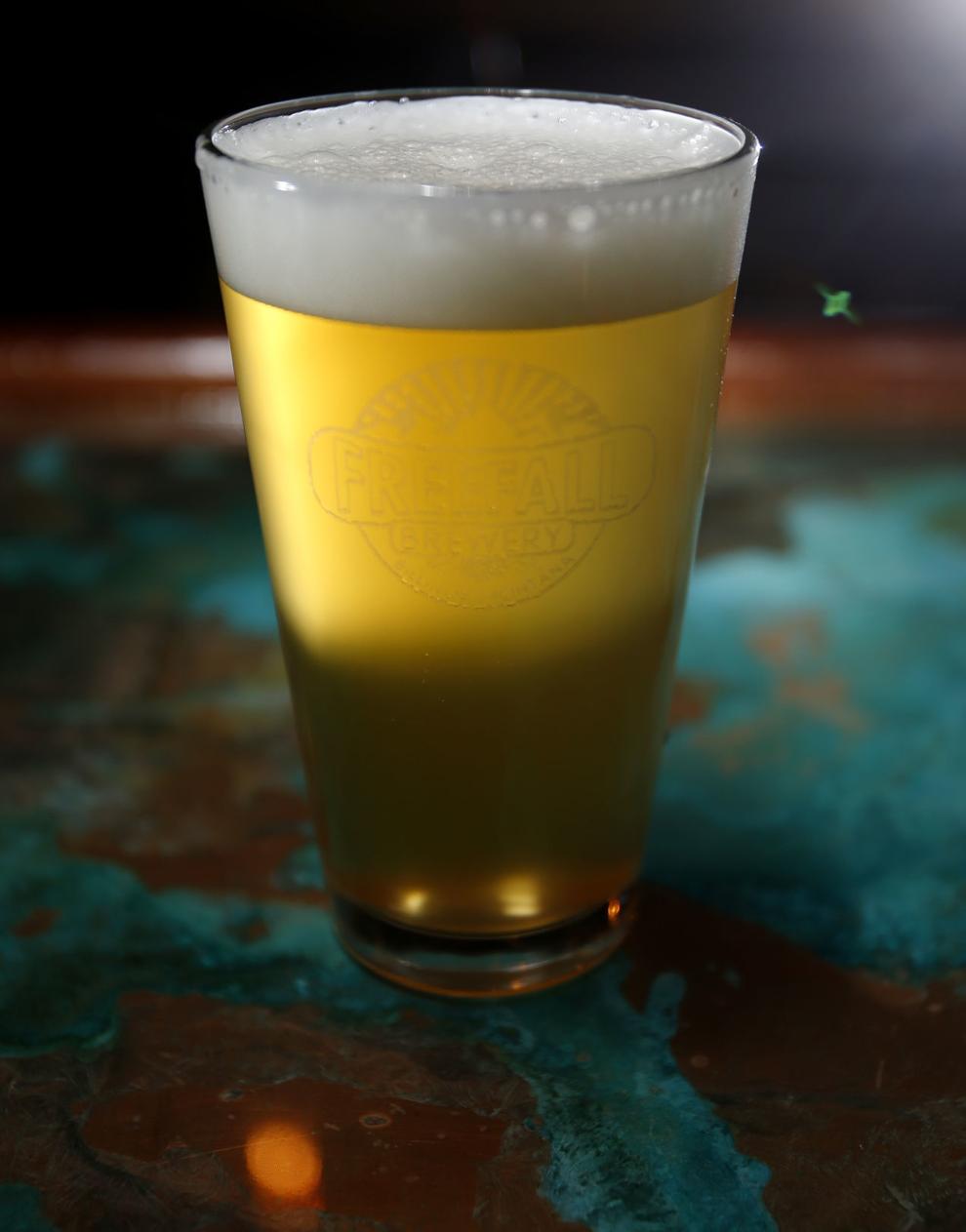 The 15-barrel system offers Shelley flexibility and will be a place for experimentation and a focus on hops, he hopes, while also offering a variety of beers including an Extra Special Bitter, German Kolsch, American Amber, West Coast and Hazy IPAs, a Mexican lager, and fruit-infused beers.
The three businesses, which were announced in June 2019, are influenced by Northside Brewery in Bozeman and the original site of Audrey's Pizza, owned by Schlegel. He is also working on a third location for Audrey's Pizza and the second Freefall Brewery, to be opened in Bozeman in a few months.
In Billings, there's a production facility that will be operational within the year, located off 64th and King Avenue West, where large batches of beer will be brewed and canned for distribution.
The restaurants at Rimrock Mall will operate between two kitchens, and beer will be brewed on-site. Patrons can order both food options and have beer and food throughout the facility (sorry, grown-ups, no beer allowed into the mall). FinBrooks Monster Subs will have a window in the food court, as well as a narrow seated dining area. Audrey's Pizza and Freefall Brewing will have an entrance inside the mall, as well as be accessible from the outside, which also has a patio.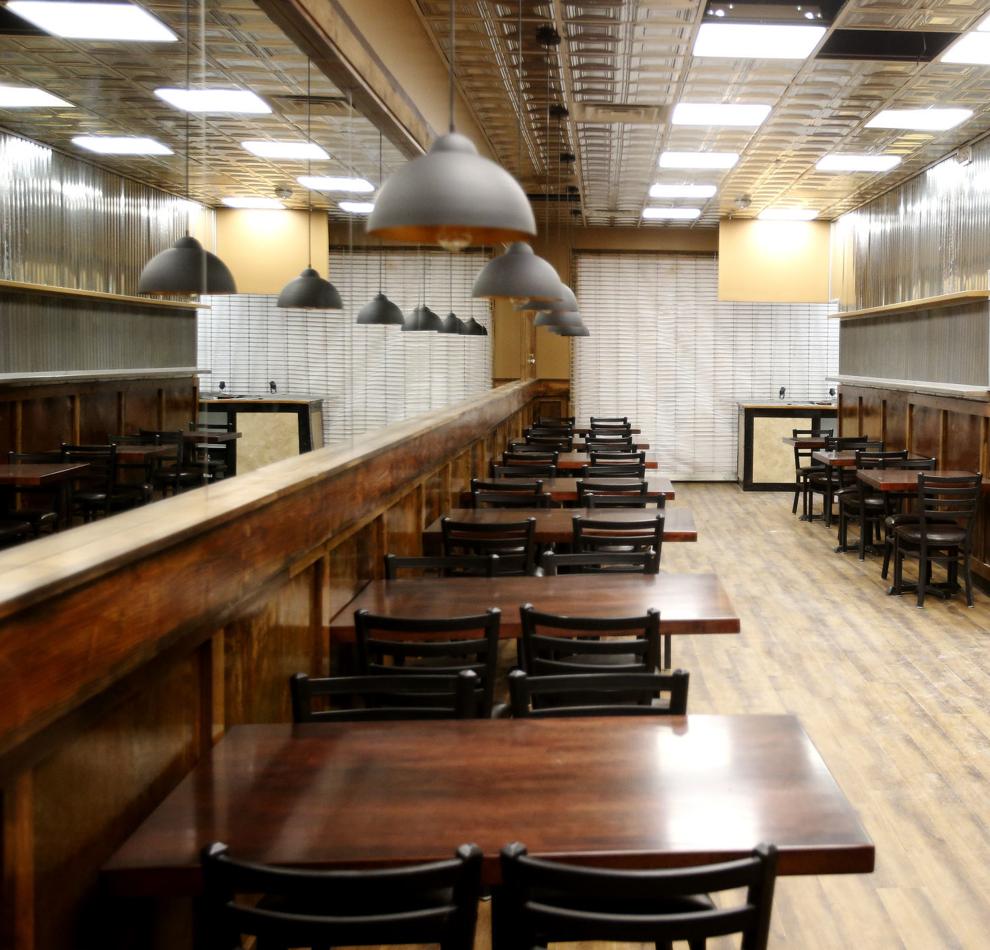 Freefall joins a small batch of breweries on the West End, including By All Means, which opened in November, and Canyon Creek Brewing, which has been operating on Gabel Road since 2013. Meadowlark Brewing, based in Sidney, is expanding to Billings and is currently building a brewing facility and taproom on land purchased off Zoo Drive.
Schlegel, who worked in Nashville as a producer and songwriter for 17 years, plans to host a variety of local and touring musicians. The brewery has a baby grand piano set up beside a large fireplace flanked by couches.
"You want it to be more than a brewery," Schlegel said. "You want it to be a place where people come in, and this is their living room. It's not just about the beer, it's about the atmosphere and the music."
Plans are to make root beer and have other non-alcoholic offerings, including grape and orange sodas. There's a family-friendly vibe at the location, and in the back of the brewery is a two-story jungle gym with a twisty slide, as well as games and even a cotton candy machine.
Schlegel said he's heard from interested patrons who say, "Now I have an excuse to go to the mall." He does acknowledge that there are going to be challenges with the location and getting people through the doors.
"Once they walk in, I think it's going to turn them around," he said.
---
Photos: Freefall Brewery prepares to open pizzeria, sub shop, tasting room