Amid cheers and free cookies, Frontier Airlines arrived at Billings Logan International Airport on Thursday afternoon for its first direct flight to Denver out of Billings.
Frontier is what's known in the airline industry as an ultra-low cost carrier, and pricing for its direct service between Billings and Denver can get as low as $39. Flights will depart and arrive on Tuesdays, Thursdays and Sundays.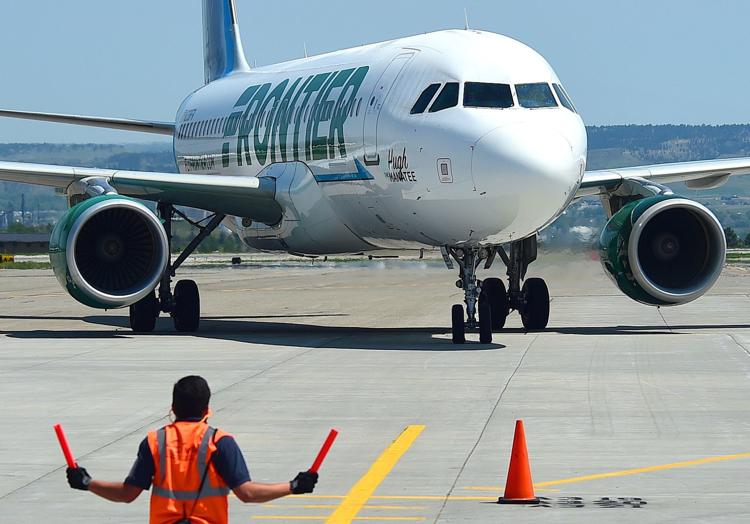 Having the low-cost carrier will help Billings compete with Bozeman's airport, the busiest in Montana. Kevin Ploehn, director of the Billings airport, said he often hears from residents in town that they're frustrated it can be cheaper to fly out of Bozeman. 
"That's been one of the biggest complaints I get," he said. 
And mostly what they're referring to is Bozeman's direct flight to Denver through Frontier, he said.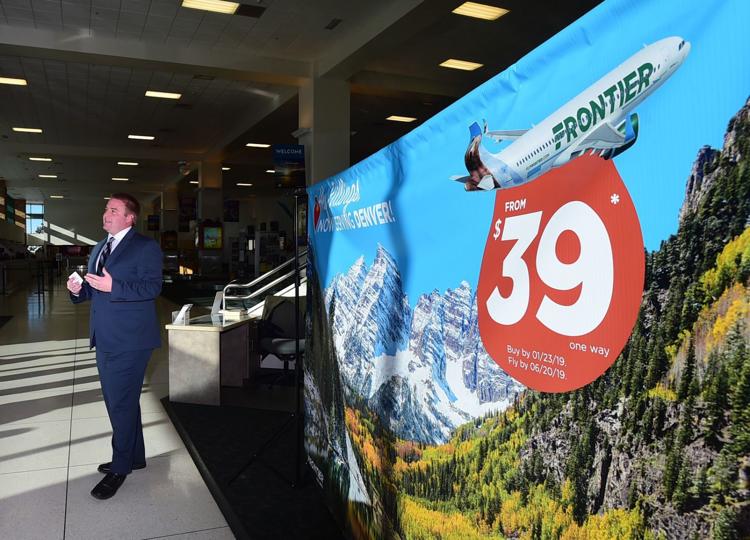 Now that Frontier's direct-to-Denver service includes Billings, Ploehn is hopeful people in the area will use it. 
This is not the first time Frontier has flown out of Billings. The airline flew from Billings for about 39 years before it was bought by People's Express Airline and shut down in 1986. The airline returned service to Billings in 1994 for about a year. It returned to Billings again in 2004 until 2013.
The inaugural flight on Thursday was celebrated with balloons, cookies and lemonade, a ribbon-cutting ceremony and arcs of water sprayed over the Frontier jet after it landed and taxied to the gate. 
You have free articles remaining.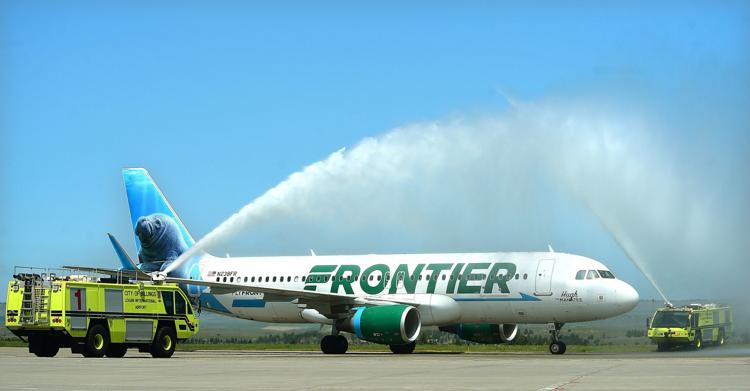 "This is really a great thing for our region," Ploehn said. 
Officials with the city, the Billings Chamber of Commerce and Big Sky Economic Development have been working with Frontier for three years to strike a deal.
Steve Wahrlich, owner of the Best Western Plus Clocktower Inn, was at the airport on Thursday representing the Chamber and Big Sky EDA, and he talked about the positive impact the direct flight will have on Billings businesses.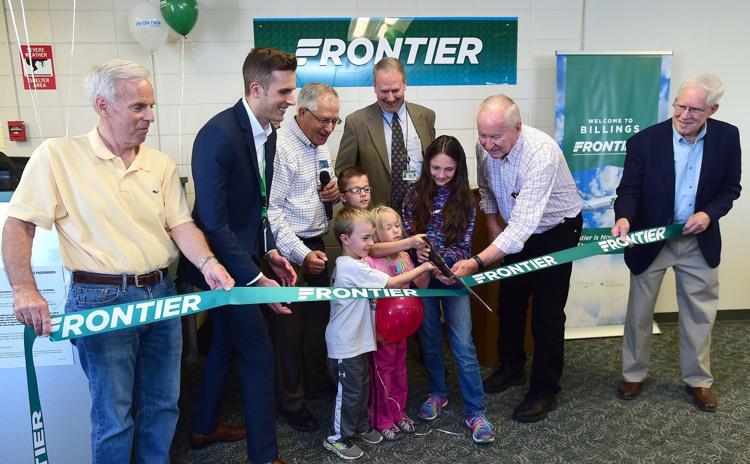 He said this direct flight should also be great for regional tourism and for Billings residents needing to travel.
"It'll be beneficial to the entire community," he said. 
Ploehn agreed. Frontier will have wide appeal being a low-cost carrier, attracting people who maybe wouldn't otherwise travel. 
"A lot of the customers are people who wouldn't normally fly," Ploehn said. "That's good for the airport, that's good for the community."