With full containment in sight, firefighting personnel are beginning to demobilize from the Mountain View fire burning northwest of Billings burning about 7 miles southeast of Molt.
The fire was discovered shortly before noon on August 28 east of Buffalo Trail Road and north of Lipp Road. At one point that Wednesday evening, changing winds and a shift in the fire's direction of growth led to evacuation orders for numerous homes nearby. 
Sunday morning, the fire was estimated to be 70% contained with about 212 personnel assigned to it. No injuries had been reported or structures lost. The Mountain View fire could be fully contained by Monday or Tuesday, according to incident commander Dave Hamilton. 
Hamilton said the fire may have been started by lightning, possibly in the northeast corner of the fire area, but said the precise point of origin for the fire hasn't been determined.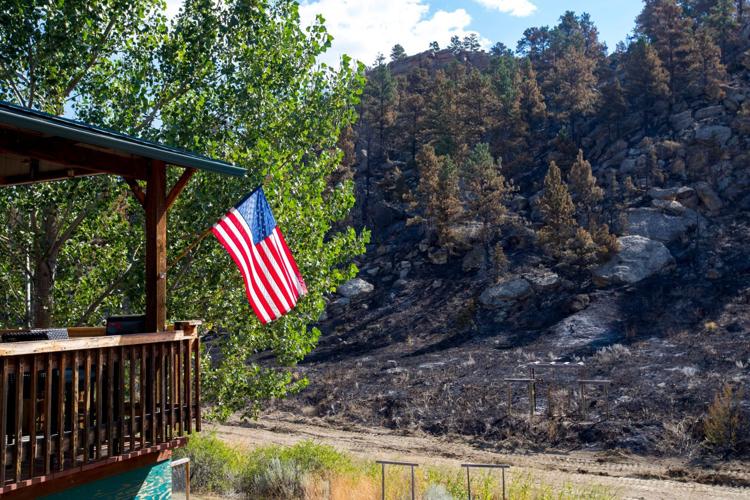 Though the fire situation has improved enough to warrant winding down the multi-agency response, containment in this case doesn't necessarily mean an end to fire and smoke in the area. 
Standing on a plateau across the southwestern corner of the fire Sunday, Hamilton pointed to several small columns of smoke rising from the timber clinging to the rocky sides of the hills across the valley below him. 
"They're burning in the main drainage that goes up through the middle of the fire and they're burning about mid-slope up in the rocks and inside the cliff band that's in there," Hamilton said. "That's not accessible by foot."
Containment is solid enough on the fire that the risk of trying to reach those smoldering spots isn't worth it, according to Hamilton. Likewise, having helicopters drop buckets of water would probably unnecessarily put people at risk. Dropping water in this case would only be effective with someone following up on the ground, according to Hamilton. 
"I refer to it as broken," Hamilton said of the terrain where the fire has burned. "This ground is steep, there's a lot of little canyons, a lot of little draws, and they all have timber and rock in them and it goes for a long ways beyond the fire."
The peaks of some hills in the fire area are 600 feet from the ground. Terrain like this mixing in with residential areas creates a complicated situation for firefighters. At one home along Canyon Road and Buffalo Trail Road, the fire appeared to have been stopped by fire lines at the bottom of a slope about 60 yards away from the structure.
Some residences were likely helped out by the sloping terrain because the fire had to travel downward, Hamilton said. When a fire is traveling up terrain the energy it releases can heat up-slope fuels, accelerating fire growth. The fire mostly burned on sage and grass, Hamilton said.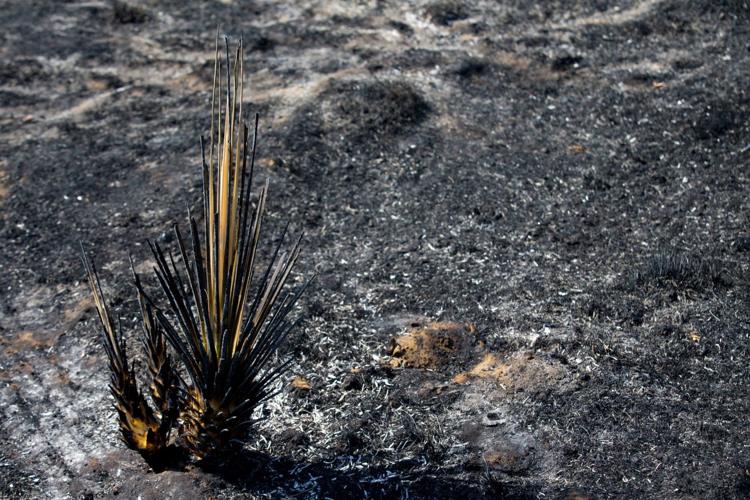 Hamilton, who is based out of Helena, came to the fire with the Montana Department of Natural Resources and Conservation's County Assist Team, a team that can be deployed to help counties in Montana handle difficult fire situations. The Mountain View fire is the first incident the CAT team has been sent to this summer. 
You have free articles remaining.
Keep reading for FREE!
Enjoy more articles by signing up or logging in. No credit card required.
The relatively light fire activity this summer also allowed for a multiple highly skilled Type 1 hotshot crews to work the fire. The fire's estimated size has remained unchanged since Thursday morning when it was downgraded from an estimated 8,000 to 10,000 acres to about 2,800 acres, or 4 square miles in size.
At a fire briefing attended by local media Sunday morning Hamilton credited the local agencies that responded for their handling of the fire during its early stages.
Yellowstone County Disaster and Emergency Services Director K.C. Williams also praised local agencies, especially the volunteers that were key to the initial fire response. 
"These are men and women who are sacrificing life and limb and leaving their families and they're doing this for free. They're out here working 10 hours, 12 hours, 18 hours. Some of them were out here for over 24 hours and you can't thank them enough and appreciate everything they do and the sacrifices they make for us," Williams said.
Work on the fire Sunday included continuing to move toward containment, particularly along the west and southwest boundary of the fire area. Work was also done Sunday to smooth out berms of displaced earth left along fire lines dug by heavy machinery. Crews have mopped up the fire about 200 feet from its edge and it will probably still be patrolled for at least the next week, Hamilton said. 
Williams said at the briefing that the county's new emergency alert app CodeRed was used to alert people in the evacuation area Wednesday night. Along with that alert, the Yellowstone County Sheriff's Office went door to door notifying people, Williams said.
Fire information pushed out on the app was sent to "10,000 contact points," Williams said, adding that this "is an example other than weather where we can relay public information."
The large smoke column produced by the fire Wednesday was visible widely in Yellowstone County, leading to a flood of 911 calls. "I know people are concerned. My advice, or suggestion to anyone is, if you have a question, 911's not the best place to call," Williams said. "If you have a true emergency, you need a response agency, that's where 911 is important. When we get 1,000 calls to 911, it may prohibit somebody who needs emergency assistance from getting through quickly. So I would just reiterate to the public, if you just have a question, if you'll just be patient, we'll get the information to you."
Going forward, Hamilton said this fire serves as another reminder for the importance of homeowners in fire-prone areas to take measures to make their property more easily defended from wildfire. In the case of the Buffalo Trail area, Hamilton said he wasn't surprised to be responding to the area.
"Over the course of the years I've been on several fires in the area. This is one of those areas that are just, it's prone for lightning, it's got the right dynamics of ground to generate fire with lightning, it's just a lightning avenue," Hamilton said. 
---
PHOTOS: Sunday on the Mountain View fire
Mountain View fire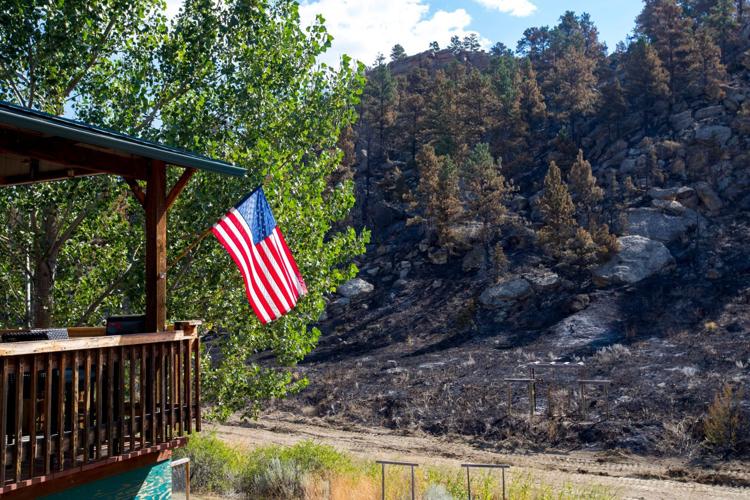 Mountain View fire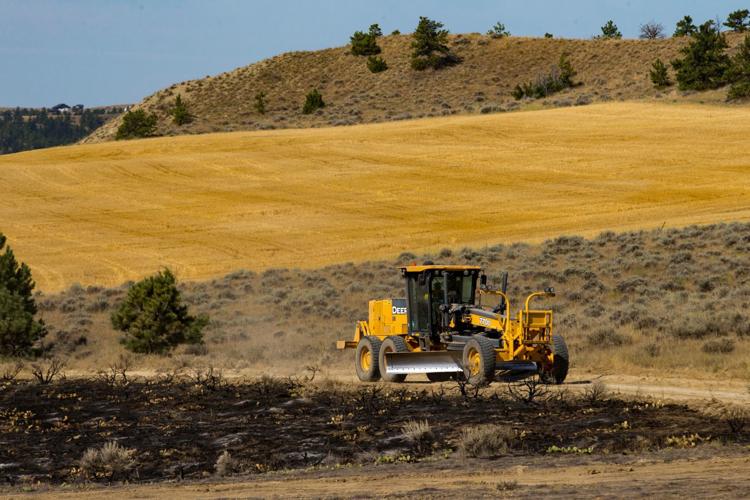 Mountain View fire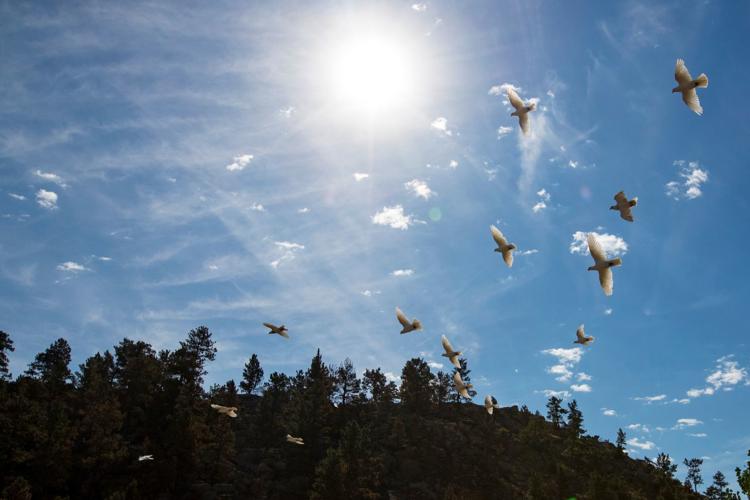 Mountain View fire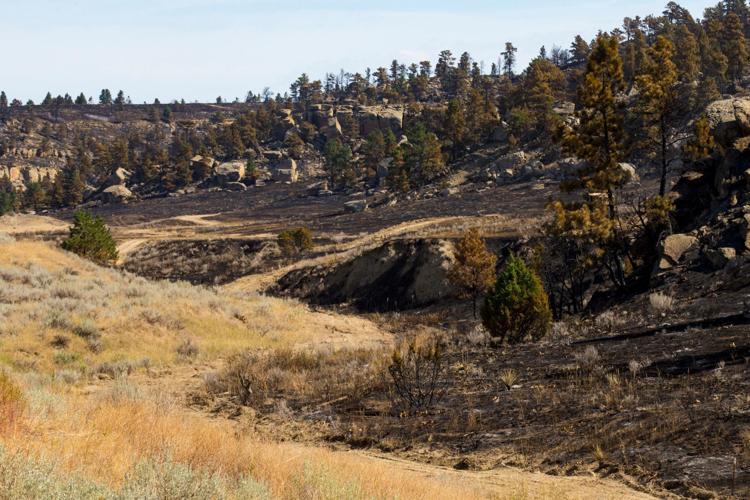 Mountain View fire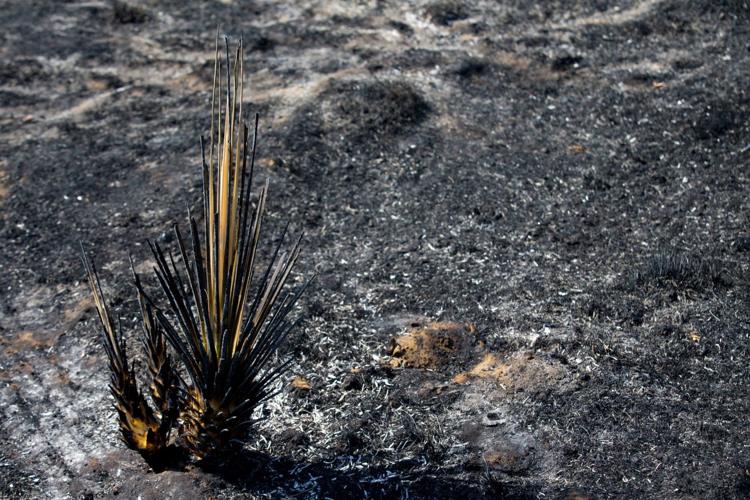 Mountain View fire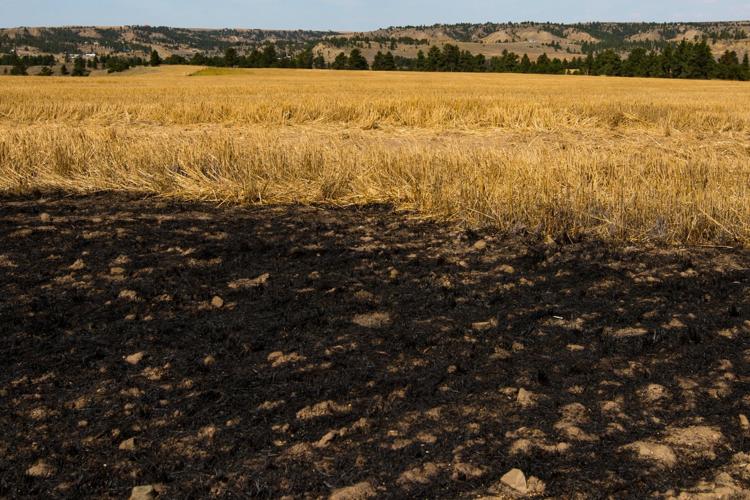 Mountain View fire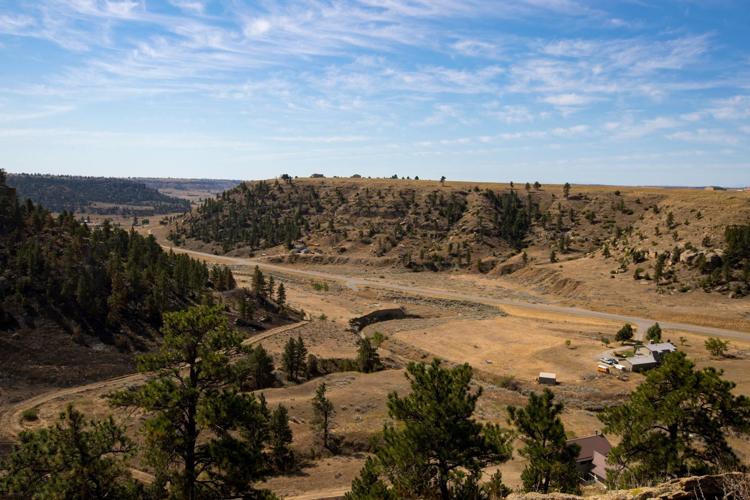 Mountain View fire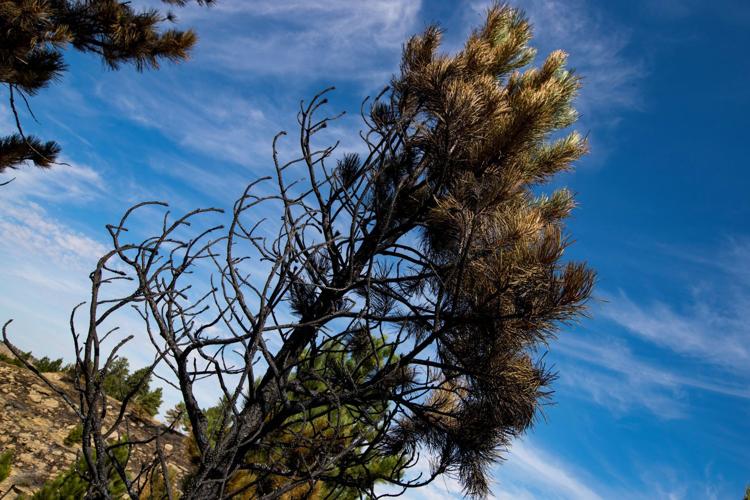 Mountain View fire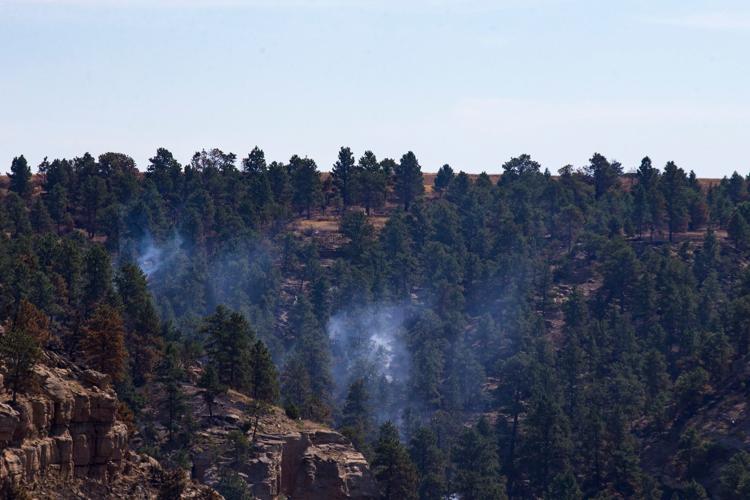 Mountain View fire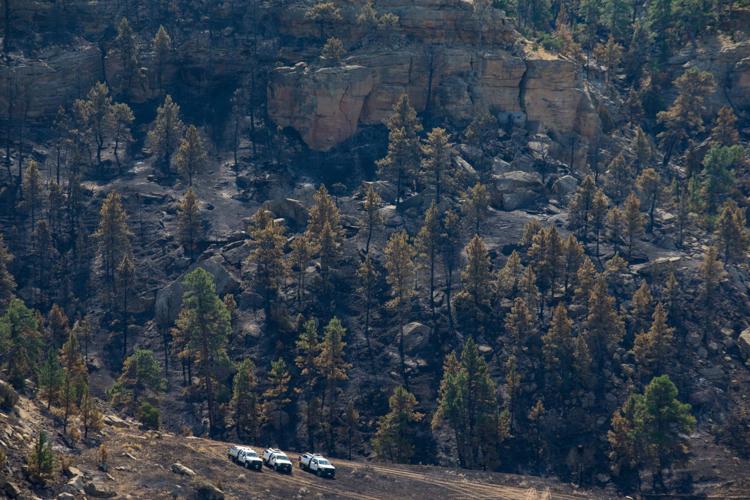 Mountain View fire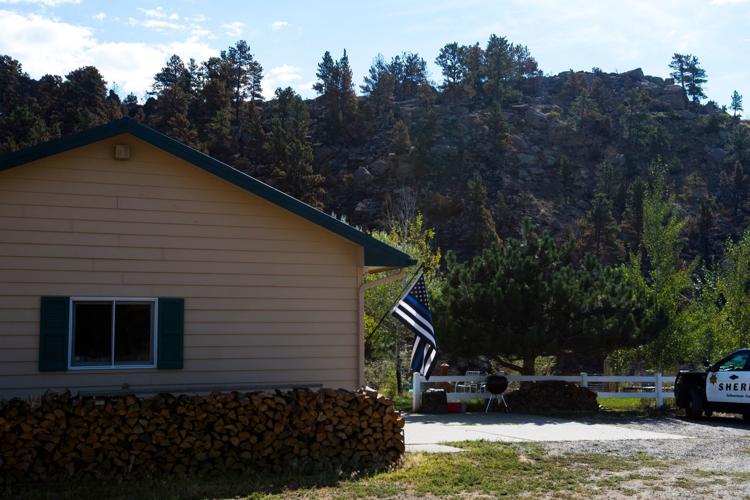 Mountain View fire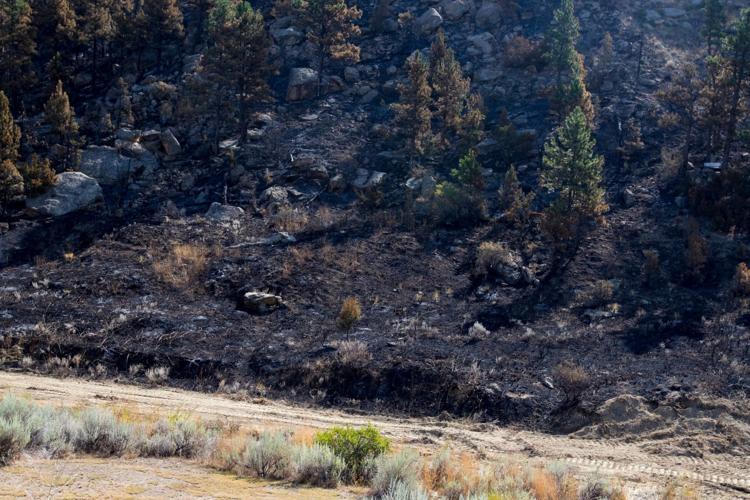 Mountain View fire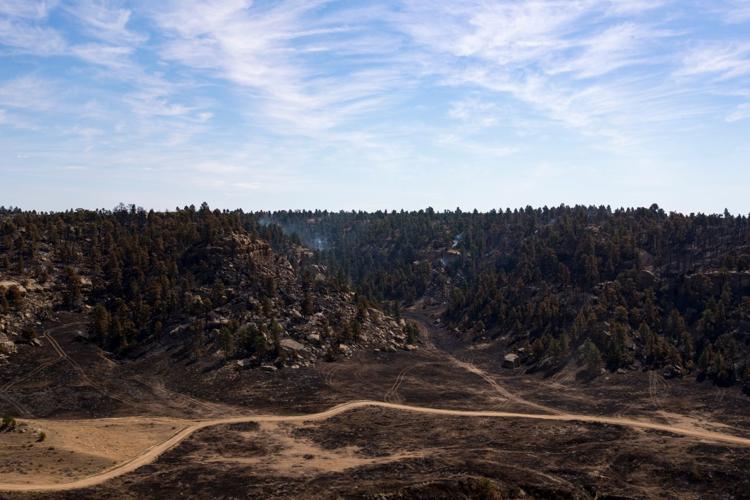 Mountain View fire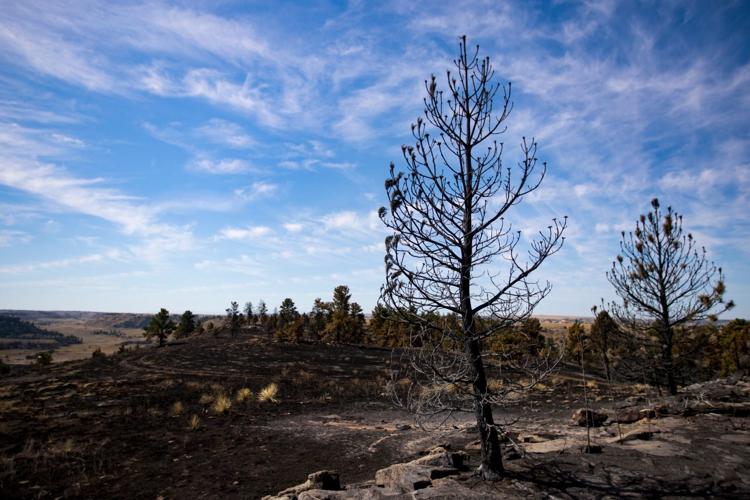 Mountain View fire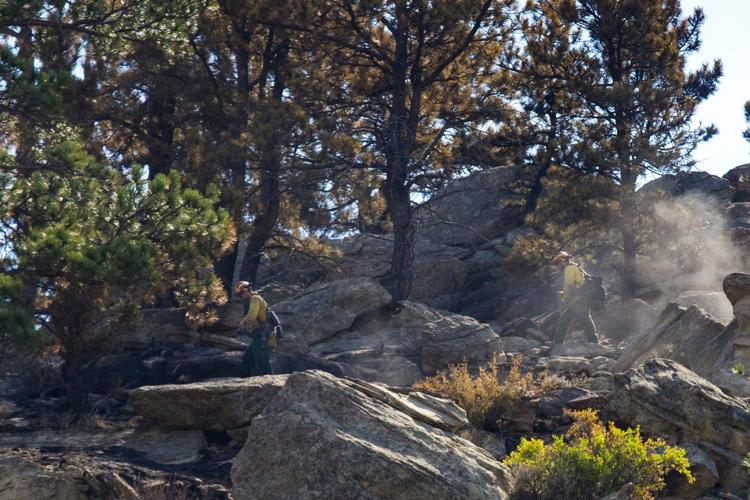 Mountain View fire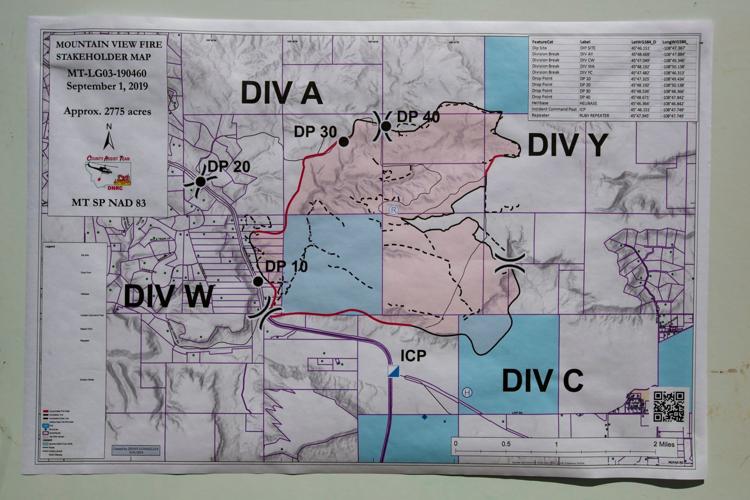 Mountain View fire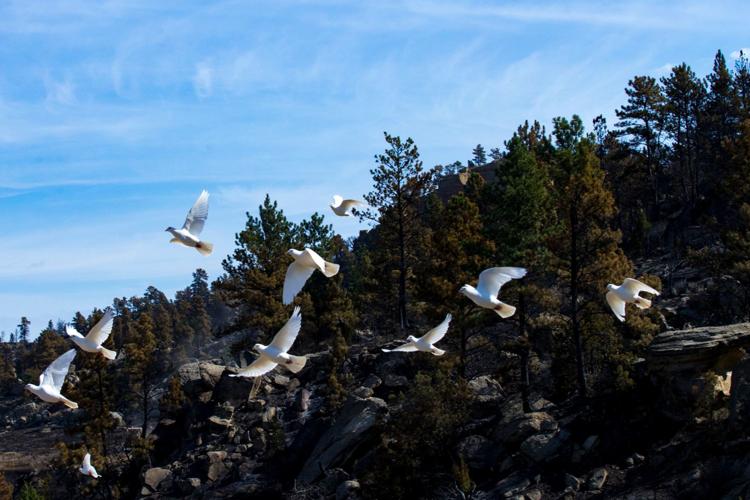 Mountain View fire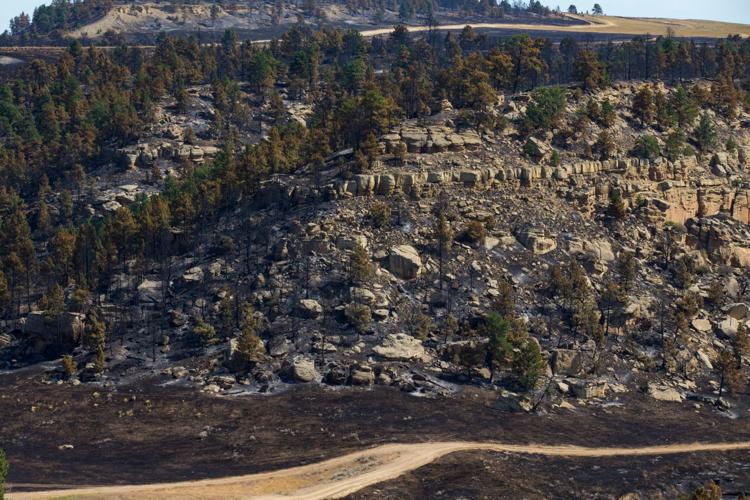 Mountain View fire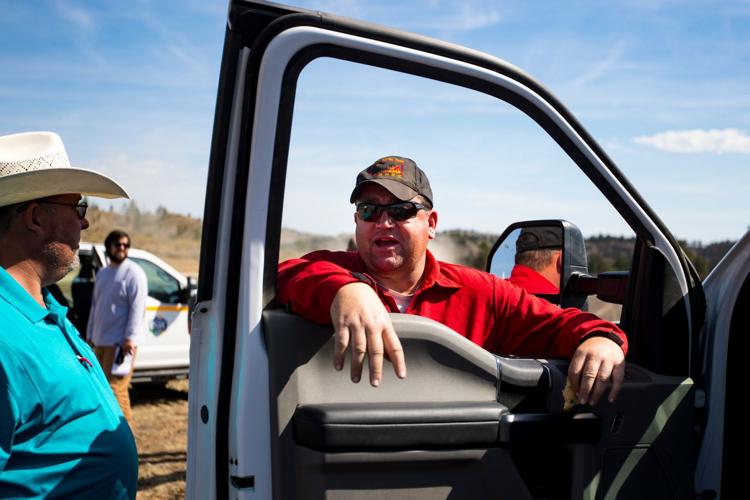 Mountain View fire