The best word to describe Tom Paxinos, besides hilarious, would be reliable. His friends say he will drop anything to help them, never fails to make them laugh, and as the life of the party he'll ensure his friends are enjoying themselves at all costs.
That's why, after Paxinos suffered a serious brain injury after a 40-foot fall off a cliff near Two Moon Park in the Heights while chasing his dog, Zeus, on Wednesday, March 27, they wanted to return the favor. They know Paxinos would do the same for them.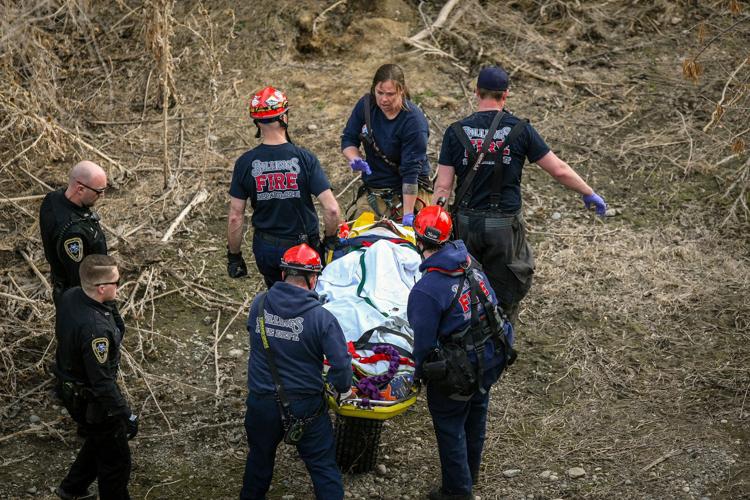 While waiting in the intensive care unit at St. Vincent Healthcare for word of Tom's condition, the group of friends decided to stop feeling helpless and ensure the 40-year-old Paxinos didn't have to worry about anything besides recovering. They dubbed themselves "Team Tom." 
"We were running out of things to talk about so we decided to be proactive," Julie Seedhouse said. "It became apparent that it's going to be a traumatic brain injury, and Realtors don't have sick leave. If we're not working, we're not making money."
Paxinos, from Billings, is a Realtor at Century 21, and is officemates with Seedhouse. She, and a small group of friends, came up with a plan to help cover Paxinos' medical bills and living expenses. That included creating a Facebook page and organizing several events on behalf of Paxinos.
Paxinos' friend Justin Pearce set up the Facebook page, "Thinking of Tom Paxinos," and within minutes the page started blowing up, Lauri Patterson, longtime friend of Paxinos, said. Since then Pearce has been updating the page with Paxinos' condition.
On Thursday Paxinos was still in an induced coma, but his condition was stable. He suffered a skull fracture and a traumatic brain injury from the fall. He's as good as could be expected, and doing what the doctors have asked him to do, Seedhouse said. 
Now, the page has over 1,300 followers, and several events are lined up to raise money for Paxinos' medical and living expenses while he is recovering.
"He just needs to heal and there's nothing we can do to help that, but we can be out in the community to make sure when he wakes up he can be in a good place," Seedhouse said.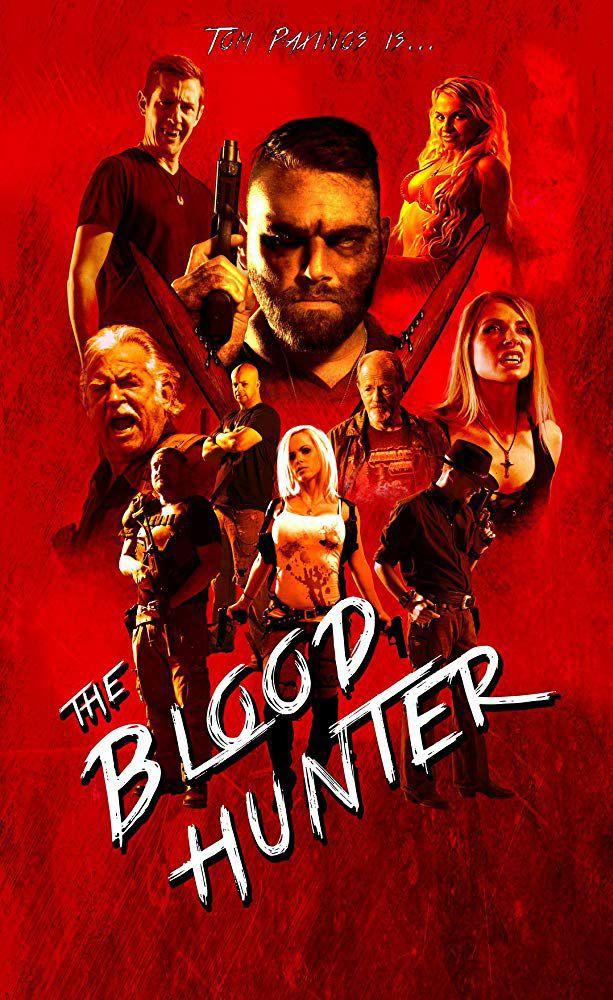 Billings residents who don't recognize Paxinos from his bartending days, or haven't caught a Projectile Comedy show where Paxinos often performs or emcees, might have seen Paxinos as the lead role in the movie "The Blood Hunter," which aired at the Babcock Theatre in October 2018.
That's how Lauri Patterson met Paxinos, on the set of the movie. 
"We were with each other for every day for seven weeks straight. He became one of my best friends, and my husband's as well," she said. "We were always meant to be friends."
Patterson began to reach out to businesses and said she hasn't failed to speak to someone that Paxinos has touched.
"I haven't found anybody who doesn't know him at all," she said. Even random interactions, like putting up event posters reveals another friend of Paxinos'.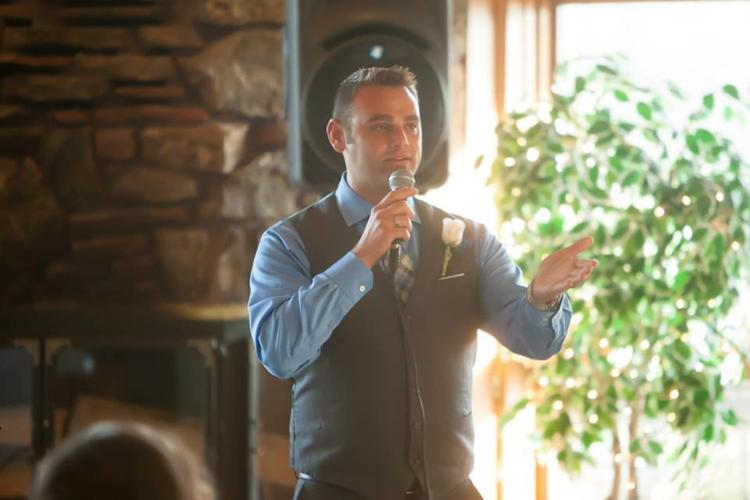 "We don't even have to ask," she said. "Everybody wants to support him."
Seedhouse began to help organize the events immediately. She's also coordinating donations for Paxinos through Yellowstone Bank and a Venmo account.
She had a similar experience as Patterson—businesses were approaching her for events.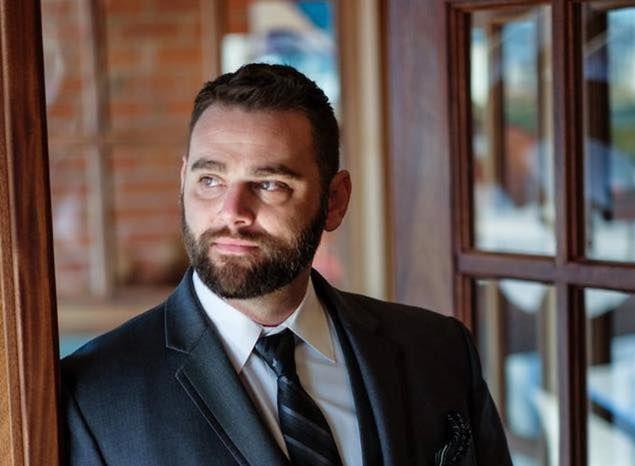 "Tom created the show the moment he got hurt," said Chas Llewellyn, director of Projectile Comedy, and longtime friend of Paxinos.
Laughs for Tom, by Projectile Comedy, is the first in a string of events benefiting Paxinos and will be on Thursday at the Loft Dance Club.
Llewellyn and Paxinos became friends when Llewellyn joined Projectile Comedy over a decade ago. Paxinos often performs with the improv troupe. Their relationship has grown since, in part because Paxinos is so dependable.
"It depends on what you mean by dependable," he said. Paxinos is known for forgetting things at home, or leaving something behind, but when it counts Paxinos won't shy away from responsibilities.
"When he knows it's important he's on it without hesitation," Llewellyn said. "When I decided to propose to my wife and decided to do it on stage he was the first person I called."
Scott Berube has been the manager for the downtown Jake's Bar and Grill for eight years. Paxinos was Berube's first hire almost eight years ago to the day, he said. Paxinos was a bartender for the restaurant for about four years, and they've been good friends since day one.
"If you drew a picture of the best friend and person to have in your life, who you can rely and trust, you'd would draw a picture of Tom," he said.
Everyone who meets him, loves him, said Berube.
Berube immediately offered to host a fundraising event as well. Jake's downtown is donating all proceeds from Uberbrew beers bought on Friday during ArtWalk to Paxinos' fund, and the bartenders will be donating their tips from the evening.
His girlfriend, Mikayla Kovash, has been temporarily living at the ICU since Wednesday. She joked that Paxinos is just checking to see if she's sticking around. But Kovash isn't planning on going anywhere.
"We have a little spot that we've taken over in the ICU as our second home," she said.
They met at a concert with a big group of mutual friends, and stayed out together until 4 a.m. Kovash, the owner and broker of Metro Realtors, was contacted by Paxinos about a listing of hers a little while after, and "never stopped talking."
Finding the light in the situation, Kovash is grateful Paxinos' dog, Zeus, wasn't injured from the fall. The dog was left without any major injuries, and is safely staying with family. Although, he's mad he hasn't seen Paxinos in awhile.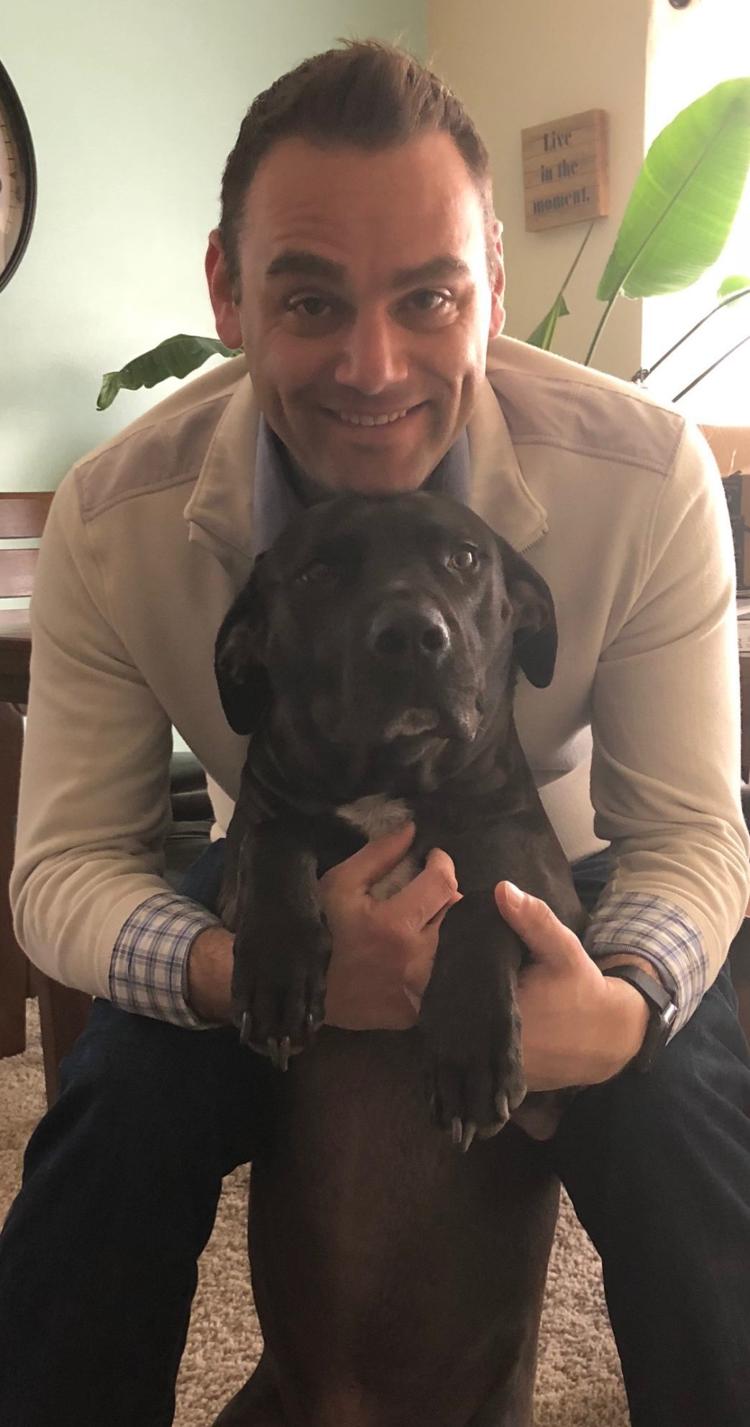 "Honestly his family, I call us all his family, is the biggest thing I've ever seen," Seedhouse said. She's overwhelmed with the support they've received in their endeavor.  
"It leaves us all speechless, it's so amazing to see a community like this for a guy who truly deserves it. He's so well liked and has touched so many people," said Patterson. 
Despite knowing that his medical costs will be partially covered, Patterson is excited for Tom to wake up. Aside from the relief of having her friend back, she's excited to share how many people have sent him notes, texted him, posted on Facebook, donated money or their time for him. 
"He's going to be speechless when he finds out," she said.
The support is well deserving, and the vast response aptly shows the affect Paxinos has had on the Billings community. 
"Every positive adjective to describe him in the world fits," said Berube. "But aside from that, he's a much better person than anybody could describe him as, professionally or personally. You could give him every praise in the world and best thing about him is just that he's Tom."