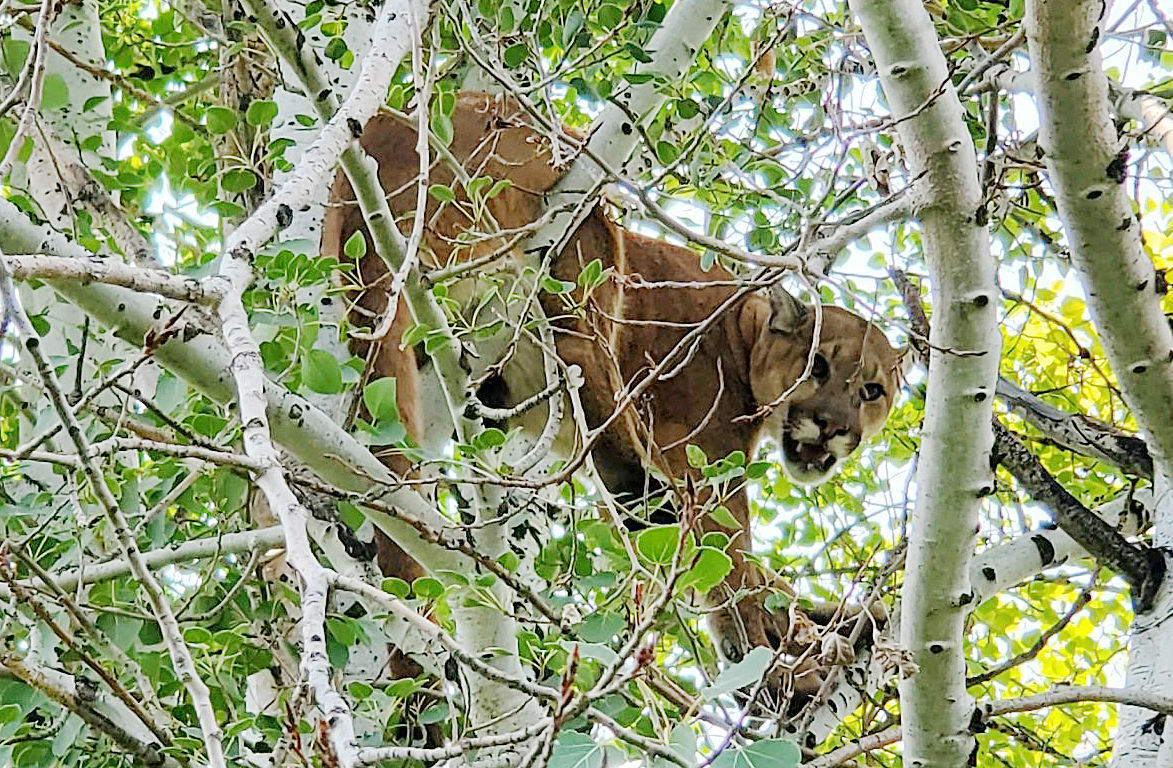 Game wardens from Fish, Wildlife and Parks killed a mountain lion in a Billings West End neighborhood Thursday after the animal became a safety hazard to nearby houses.
"There's not a lot of choices once a mountain lion is comfortable around humans," FWP communications and education manager Bob Gibson told the Gazette. "We could tranquilize it, but then the question is what do you do with it?"
Mountain lions and other wildlife frequent parts of Billings as a part of their territory and hunting grounds. While most will stay away from humans, the mountain lion killed, likely while looking for food, appeared to be more comfortable in residential areas.
Neighbors first reported the lion at 4 a.m. Thursday near North 48th Street West in the Oak Ridge Estates subdivision. The big cat moved between backyards before game wardens pinned it in a tree.
While some lions can occasionally be tranquilized, the territorial creatures cannot be relocated without running into the possibility of violating another lion's space.
Game wardens believed the lion was operating in its territory.
"Mountain lions are opportunistic eaters," Gibson said. "That means they will go and eat dog food out on a back porch if it is available to them. That can escalate to harming humans or pets if they are left alone."
This is the first large animal killed in the Billings area this year. Last month, FWP wardens moved along a family of bears through the Lake Hills golf course until the group was safely out of populated areas. Gibson said many animals are coming to town for food purposes.
"Bears, for instance, rely on berries, which are in poor condition due to the drought," Gibson said. "More animals are likely to come in search of food, which can be dangerous in terms of normalizing them to humans."
Gibson said there is a normal corridor that the lions take from Two Moon Park along the Yellowstone River up past MetraPark, through Alkali Creek, and ending on top of the Heights to hunt deer.
He added people closer to the edge of town should avoid these animals by securing garbage cans and also keep an eye on pets. 
When encountering a mountain lion or bear, take protective measures like making noise and creating a larger figure by opening a coat jacket. Officials advise never turning away or running from a predatory animal.