If you want a project done right, enlist the help of Girl Scouts and the Wild Women of the West.
Together with the group Bright 'n' Beautiful, which donated mulch derived from last year's Christmas trees, volunteers from both groups planted bushes, flowers and plants Thursday at the Billings Depot pocket park at the corner of Montana Avenue and North 21st Street. The park sits along a paved trail marked by interpretive signs and hop vines.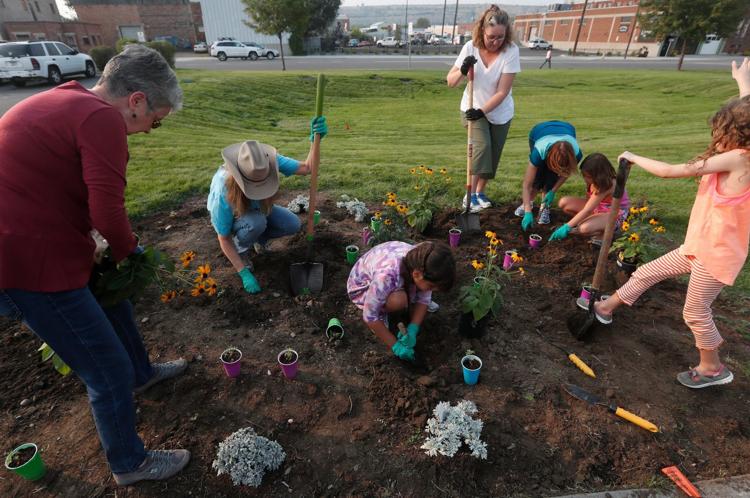 Michelle Williams, executive director of the Billings Depot, said the pocket park came about through a $2,500 Space to Place grant from Big Sky Economic Development as part of its "Better Off in Billings" campaign.
"People walk through the park quite a lot, but up until now it's just been grass and drainage," she said.
Now that historic panels have been placed along the trail that parallels the train tracks, explaining the local influence of both rail use and craft brewing, "People are walking the fence line and accessing the green space," Williams said.
The pocket park is the first of its kind downtown. Next spring, it'll also feature a rain garden, a combination of soil, plants and trees that collect and process stormwater to filter it before it enters the groundwater.
"It's been a pretty exciting little project," Williams said. "They more we talk about it, the more people want to be involved."
Wild Women of the West supports the preservation and beautification of the Billings Depot. The group's Pam Adams grinned as she worked with about a handful of Girl Scouts on Thursday. 
"We're gonna teach these girls how to plant some flowers," she said.
As a bonus, each girl got a pair of gardening gloves nearly the exact shade of Girl Scout green.
You have free articles remaining.
Keep reading for FREE!
Enjoy more articles by signing up or logging in. No credit card required.
"A lot of people think that Girl Scouts are all about cookies, friendship bracelets and s'mores," said Bailee Vaughn, volunteer support manager for Billings and Eastern Montana for the Girl Scouts of Montana & Wyoming. "We're also trying to provide them service opportunities in their community."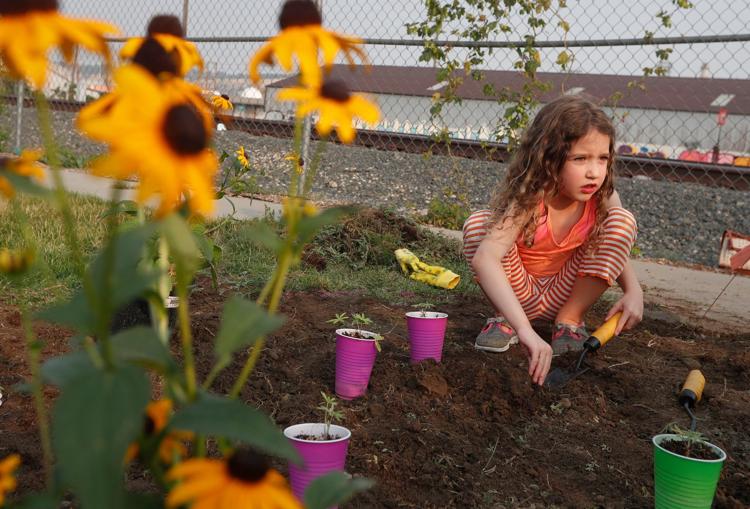 The group made quick work planting black-eyed Susan, lupine and silver brocade, as well as a pair of burning bush shrubs to mark the entrance to the park near the corner of North 21st Street and Montana Avenue.
The executive director for Bright n' Beautiful, Joanie Tooley, called the pocket park "an opportunity to add beauty to the urban landscape. People downtown deserve a place to rest their hearts and rest their souls."
An art installation to enhance the as-yet unnamed pocket park will be selected this fall. Together with plants for the rain garden, the art will be installed next spring, Williams said. "We don't want to risk losing those wetland plants" over the winter, she said.
The Depot has a handful of historic benches on hand it plans to refurbish. Williams said those, too, will be placed in the pocket park — so long as they can be made to tie in with surrounding railroad history.
"We want it to be a space where downtown employees can take their lunch or their coffee, or open up their laptop and work outside," she said.
The pocket park might also provide something a little more lasting.
"It could be a space for pop-up weddings," said Williams, who knows a thing or two about nuptials after running the Depot for a few months. "It's for no big deal ceremonies — just come on down with your officiant and get married."
---
Girl Scouts plant flowers in Billings Depot Pocket Park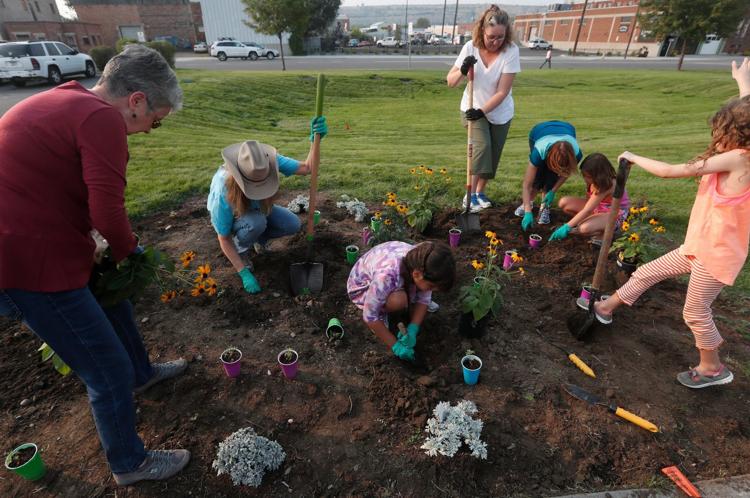 Girl Scouts plant flowers in Billings Depot Pocket Park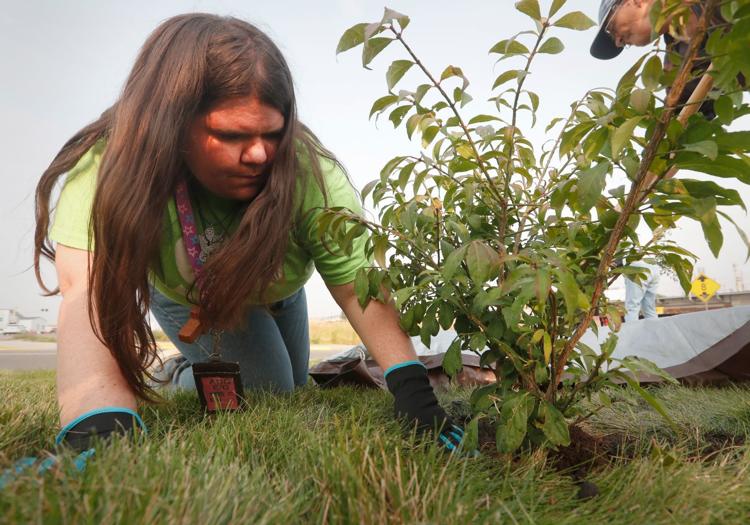 Girl Scouts plant flowers in Billings Depot Pocket Park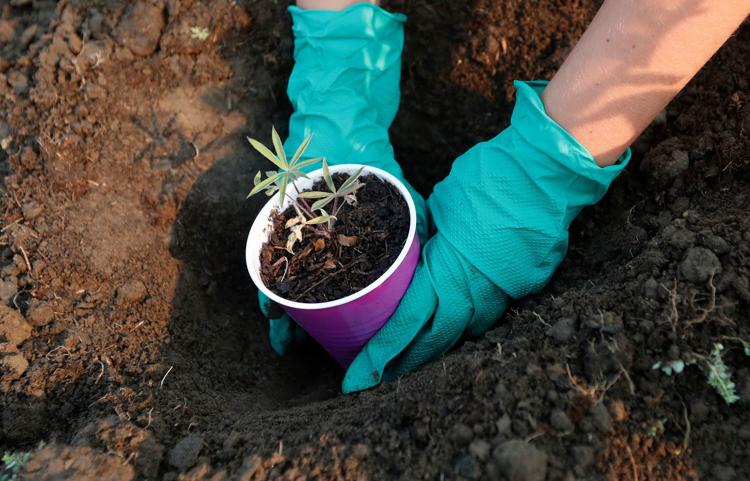 Girl Scouts plant flowers in Billings Depot Pocket Park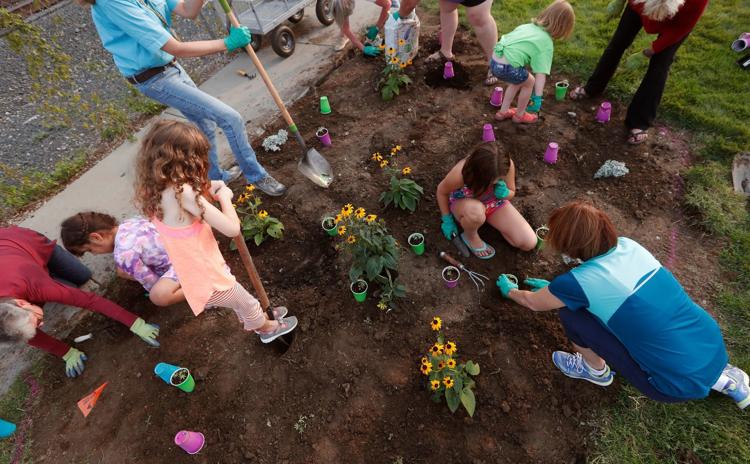 Girl Scouts plant flowers in Billings Depot Pocket Park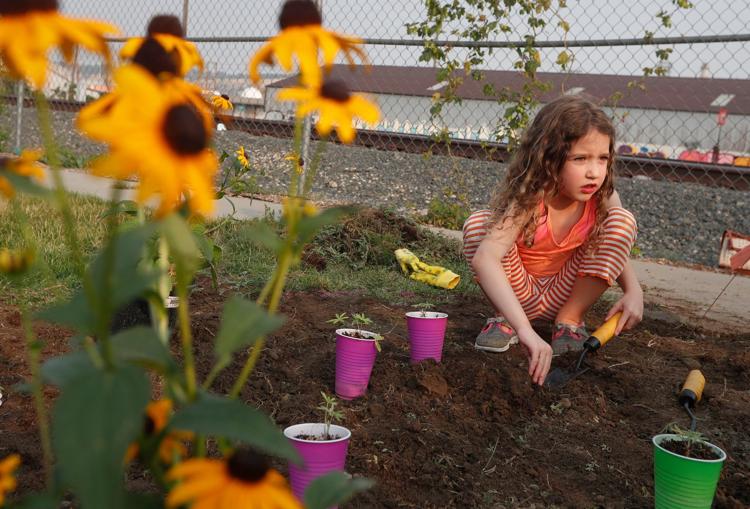 Girl Scouts plant flowers in Billings Depot Pocket Park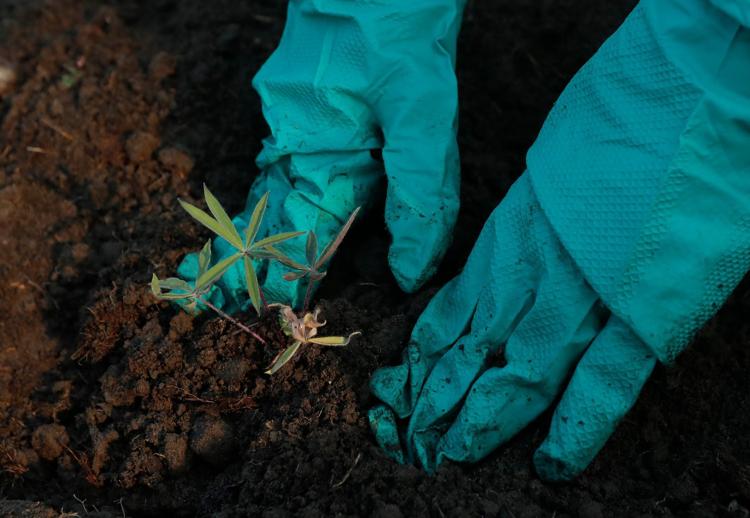 Girl Scouts plant flowers in Billings Depot Pocket Park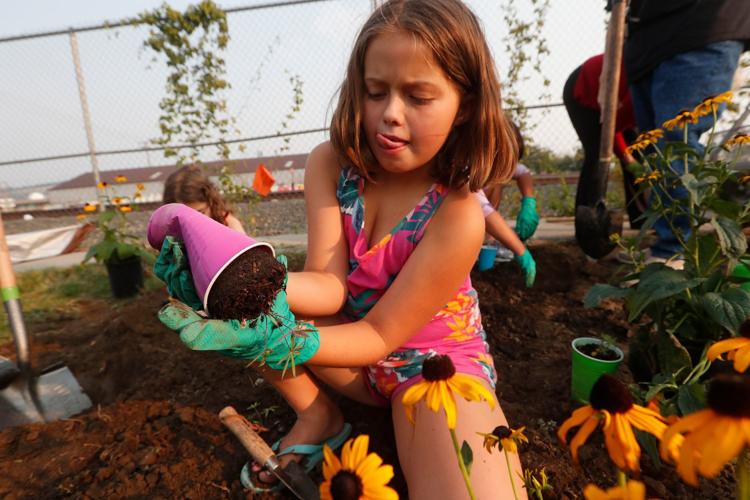 Girl Scouts plant flowers in Billings Depot Pocket Park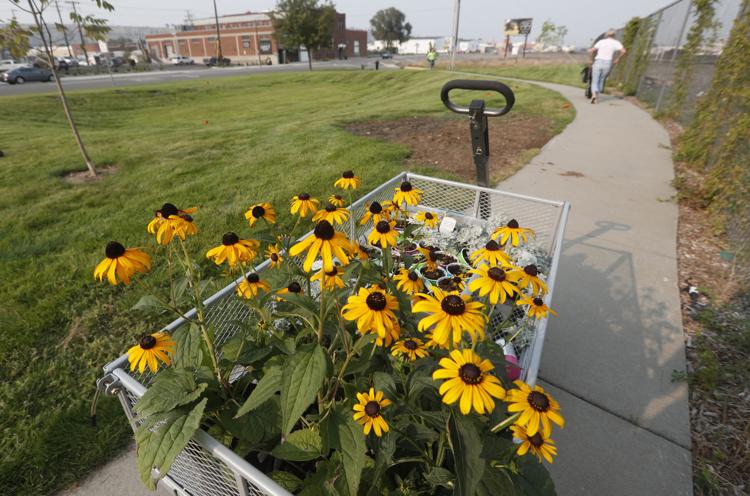 Girl Scouts plant flowers in Billings Depot Pocket Park