As people prepare to gaze at the sky to catch a view of the total solar eclipse, professionals are urging them to use caution.
A hearing over proposed water and wastewater increases designed to raise $1.48 million over the next two years will be an important topic of d…
A Billings City Council subcommittee will meet at 3 p.m. Tuesday to review proposals from firms vying to recruit the next city administrator.
Budgets for the Billings Public Works Department as well as those for urban renewal, downtown business improvement and tourism business improv…
Police, fire and airport officials labeled Wednesday's full-scale active shooter training at the Billings Logan International Airport both a s…
Addressing a left-leaning group Tuesday during a daylong conference that included a number of potential 2020 Democratic presidential candidate…
Marty Connell has what he calls an economical alternative to constructing a new $4.3 million evidence building for the Billings Police Department.
HELENA — Republican Greg Gianforte loaned himself $1 million to finance his bid for Montana's only seat in the U.S. House, as his Democratic o…
Proposed planning, parks, and aviation and transit budgets are on the agenda for the Billings City Council's Monday budget session.
The city of Billings community gardens — at Amend Park and Songbird Community Garden near Josephine Crossing — are now open and plots are avai…
Citing rising water rates and concern over residential snow removal and public safety coverage as important, George Blackard has entered the B…
On Wednesday beginning at 10:15 a.m., dozens of bloodied people — some of them with gunshot wounds — will be seen in the baggage claim area at…
The Billings City Council continued to express some sticker shock Tuesday over the $4.3 million estimate to construct a new evidence facility …
An easement along the Yellowstone River donated to the city of Billings by Western Sugar Cooperative will boost Billings' trail offerings, mov…
Budgets for often-used Billings institutions, including police and fire protection as well as the Billings Public Library, will be presented a…
On Monday the Billings City Council will revisit the issue of which publication — the Yellowstone County News or the Billings Times — should c…
On Thursday, Amy Fladmo was telling staff and families staying at Second Chance Homes that because of state budget cuts they'd be out of their…
Roger Gravgaard says it was "the encouragement from a lot of friends" that drew him into the Ward 2 race on the Billings City Council.
This week's congressional spending agreement averted a government shutdown and gave Brenda Beckett the green light to continue recruiting rece…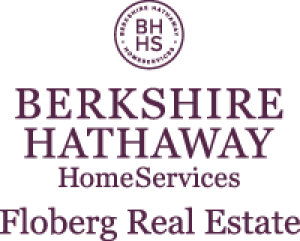 Susan B. Lovely - Berkshire Hathaway Home Services Floberg Real Estate
Billings City Administrator Tina Volek is asking the City Council to approve $1.25 million in the coming year's budget for new self-contained …
Sometimes unruly children drive their parents up a tree.
Mayor Tom Hanel and the Billings City Council have eight vacancies to fill on six boards and commissions.
According to the 2016 Billings Parks and Recreation Annual Report:
The Billings City Council will have its initial look at the proposed 2017-18 budget during Monday's work session.
Together with law enforcement, city and county officials updated about 40 Blue Creek residents Wednesday on steps they're taking to mitigate b…
In TV ads, Montana's U.S. House candidates have been blasting away at televisions, but only one is licensed to hunt anything else, according t…