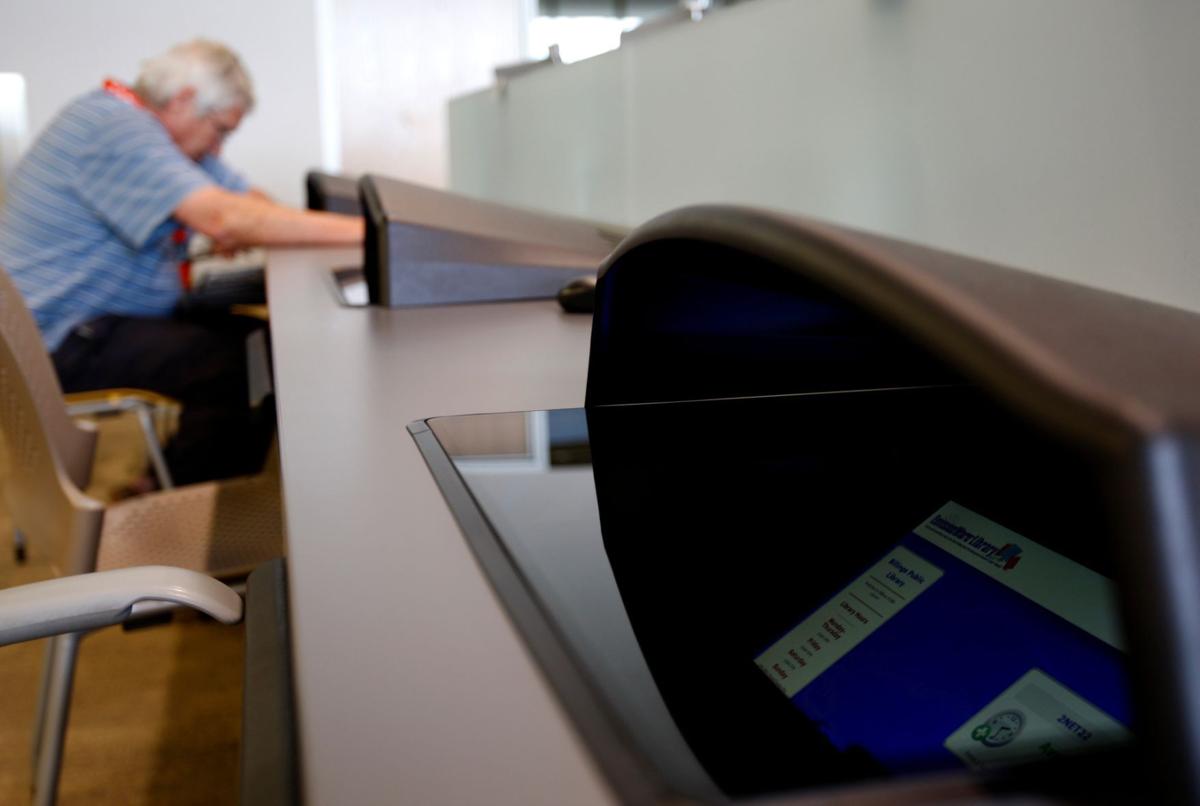 Billings City Councilman Rich McFadden wants his colleagues to take a deeper look into a library policy that allows parents to decide whether their children 13 years and older should have unfiltered access to the internet on four of the library's 89 public computers.
Last week the library board voted unanimously to let stand its current policy, which allows unfiltered access to four library computers that have recessed monitors for privacy. All computers in areas used by minors are filtered, but children 13 and over can — with parent or guardian permission — use one of the four unfiltered computers.
The city council plans to discuss the library's internet access policy with library officials during a July 18 work session.
"I want to bring forth an initiative that says two things," McFadden said. "First, we're going to identify adults as 18 years or older, and second, we're going to make sure we don't take federal funds for internet service."
In a Monday letter to his council colleagues, McFadden cites the 2000 Children's Internet Protection Act, which places restrictions on the use of funding for internet access. According to the American Library Association's website, the restrictions take the form of requirements for internet safety policies and technology that blocks or filters "certain content from being accessed through the internet."
"If I was 13 years old and went into a convenience store and asked for cigarettes and porn, they'd throw me out," McFadden said. "At our own library, you are an adult at 13? It isn't right."
The library doesn't receive any federal E-rate funds, Director Bill Cochran said.
During the mid-1990s, Cochran spent two years on a task force appointed by former Gov. Marc Racicot, a Republican. Among other actions, Cochran said, the task force determined that federal funds can come with strings attached, including the changing whims of Congress. Because of that, the task force decided on a universal access program for the state that does not include the federal E-rate program.
He said his thinking at the time was that accepting E-rate funds meant that internet service would be provided by the lowest bidder, who could well be out of state. He was also concerned that "we would have to live with the filtering policies of Congress" if the library chose to accept E-rate funds.
Internet access at the Billings Public Library — the second library in the Northwest to offer public access to the internet, one week after the Seattle Public Library was the first — was provided by grants from Sam McDonald and the Wendy's Foundation, Cochran said.
In a note to city council members, City Administrator Tina Volek said that a 2005 agreement between Yellowstone County and the city says that the library's board of trustees "shall be responsible for annual review, revision and approval of all library policies relating to public services, programs and use of the Library."
She also noted that a section of Municipal City Code states that the library board "shall be advisory to the city council and shall only assume those functions additionally as may be prescribed and agreed upon by contract between the city and other governmental agencies."
Still, some city council members said they were interested in at least having a discussion about internet access with library officials during the July 18 work session.
"I think it's their (the library board's) job to set that policy, (but) I think 13 is too young," said Councilman Larry Brewster. "I am also concerned when a board member suggests there should be no protection at all at the library. I think some good common sense should be exercised."
"Inasmuch as our Billings Public Library is funded by our taxpayers it is also operated under the merits of the Interlocal Agreement," said Councilwoman Angela Cimmino. "The city council, county commissioners and our library board all play an important role here.