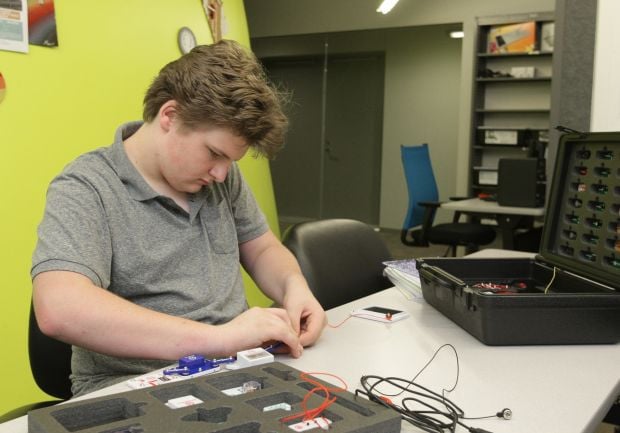 The Billings Public Library Foundation is the recipient of a $20,000 grant from Phillips 66 that will go to the development of the Community Crates project at the library.
Community Crates will be six mobile units with STEAM equipment — science, technology, engineering, art and math — and activities, as well as age- and grade-appropriate curriculum.
The crates will be available for use at no cost by area classrooms, youth camps, events and agencies for librarian-led STEAM workshops for students of all ages.
"We see this as a unique and exciting chance to incorporate hands-on learning opportunity for the youth of our community," said Ryan Wegner, manager of finance and public affairs for Phillips 66.
The crates will help bridge work and programming that's being offered in the library's Teen Education and Creation Hub (TECH Lab). The lab opened two years ago and is a digital learning center where teens ages 13-18 learn 21st century STEAM skills.
The library will be working with their TECH Lab partners to put together the curriculum for each of the six STEAM crates, which are targeted to roll out in February 2017.