Local fire departments and some state agencies responded to a grass fire that burned at least 40 acres of state land just west of Pompeys Pillar on Thursday.
The fire started just before 12:30 p.m., Worden Volunteer Fire Chief Lance Taylor said. Worden and Shepherd firefighters were fighting about 40 to 50 acres of burning land by Thursday evening. They had surrounded the fire just after 4:30 p.m. on Thursday, Taylor said. 
The cause of the fire is still under investigation, and it's unclear whether it was caused by people. Officials are investigating the possibility that people hunting prairie dogs on the land Thursday may have caused the fire, said Bob Gibson, a spokesperson for Montana Fish, Wildlife and Parks.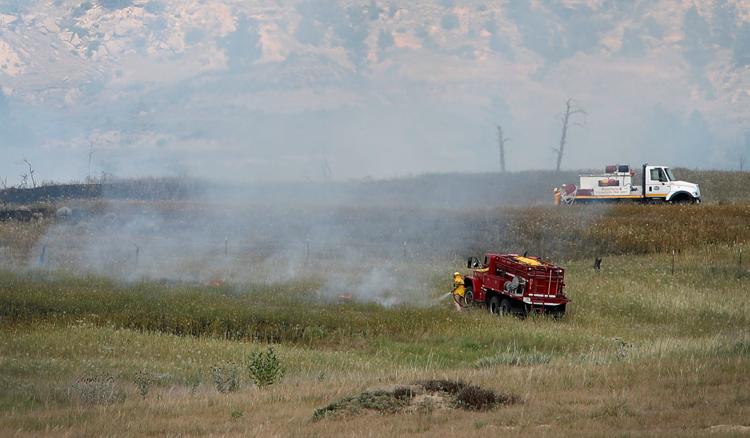 The state land that caught fire is part of the Yellowstone Wildlife Management Area, Gibson said. The area is public access and is used mostly as wild habitat for mule deer, certain fowl, and a fairly large prairie dog colony, he said. 
Hunters were in the area with firearms, Yellowstone County Sheriff's Sgt. Gary Burk said. No explosives or Tannerite (a kind of explosive target) had been found in the area by Thursday evening, Burk said. 
If the hunters are found to be responsible for the fire, they may face a hunting violation for hunting outside a season, Burk said. They could also be charged with negligent arson, Taylor said. 
No one had yet been arrested or charged as of Thursday evening, Burk said. It's unclear how many people were out hunting. 
You have free articles remaining.
Keep reading for FREE!
Enjoy more articles by signing up or logging in. No credit card required.
Another possible source of the fire was a lightning storm that passed over the area a few days before, Gibson said.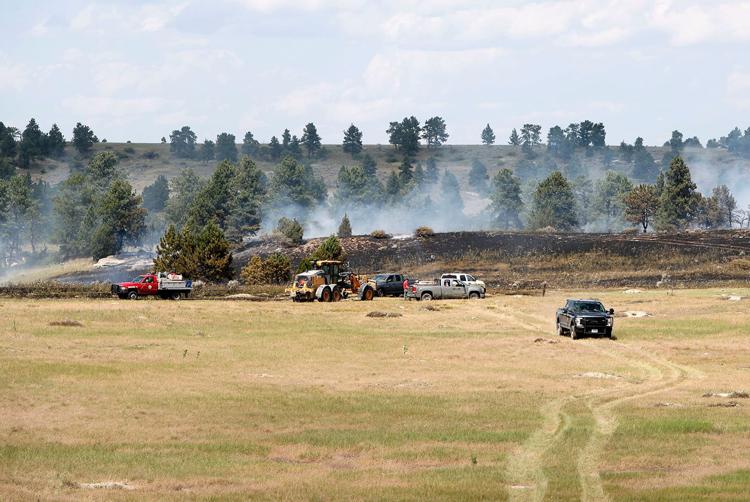 "But as wet as it is you wouldn't think it (a lightning strike) would do it," he said. Gibson said a fire started a few years ago due to a lightning storm in the same area.
The fire had not been extinguished by 5:30 p.m., but had been contained and would likely not spread, Taylor said. 
"We'll probably sit on it all night," Taylor said. "It's in some pretty rough country." 
The Worden Volunteer Fire Department, along with the Shepherd Volunteer Fire Department, the Bureau of Land Management, Fish Wildlife and Parks, the Department of National Resources and Conservation and the Yellowstone County Sheriff's Office responded to the fire. 
Mother nature has had the lawn-watering covered so far this year.