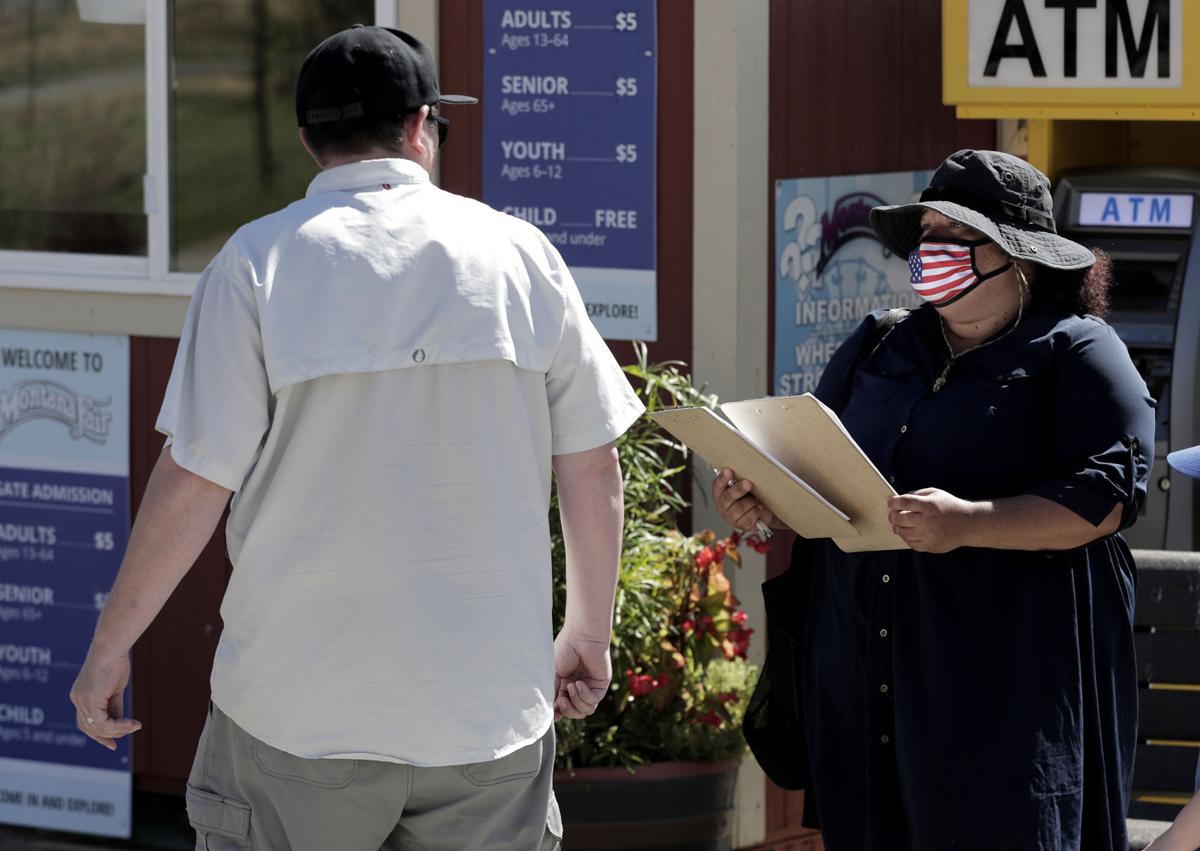 A group seeking to place rapper Kanye West's name on the Montana's presidential ballot this fall has spent the past few days gathering signatures from Yellowstone County residents, telling them their signature could help take votes away from Joe Biden. 
"You want to help Trump?" one of the organizers called out Tuesday afternoon in front of the Yellowstone County Courthouse. "We're trying to take votes away from creepy Uncle Joe."
Biden is the presumptive nominee for the Democratic Party and through most of the summer President Donald Trump has trailed him in various polls.
A similar group of organizers were at MetraPark on Tuesday using the same pitch, calling out to fair-goers as they approached the gate, sometimes not even mentioning West's name. 
The organizer on the sidewalk in front of the county courthouse called to people as they approached or left the building Tuesday afternoon. His pitch was always the same, help Trump, sign the petition, get West on the ballot and draw votes away from Biden. 
The man declined to give his name, saying he had been "told expressly to stay away from the media." He also declined to name the group that recruited him to gather signatures, describing them as clients of the West campaign. 
The Associated Press reported last week that lawyers or activists with close GOP ties have been involved in securing West's place on the ballot in states like Wisconsin, Ohio, Vermont and Arkansas. Most recently, Colorado placed West on its presidential ballot. 
In Montana, the organizers working with the West campaign need to gather 5,000 signatures from registered voters to get on the ballot; the deadline is Aug. 19 but the group has to have their signatures turned in the week before — on Wednesday — in order to have them certified by the deadline, according to state law.