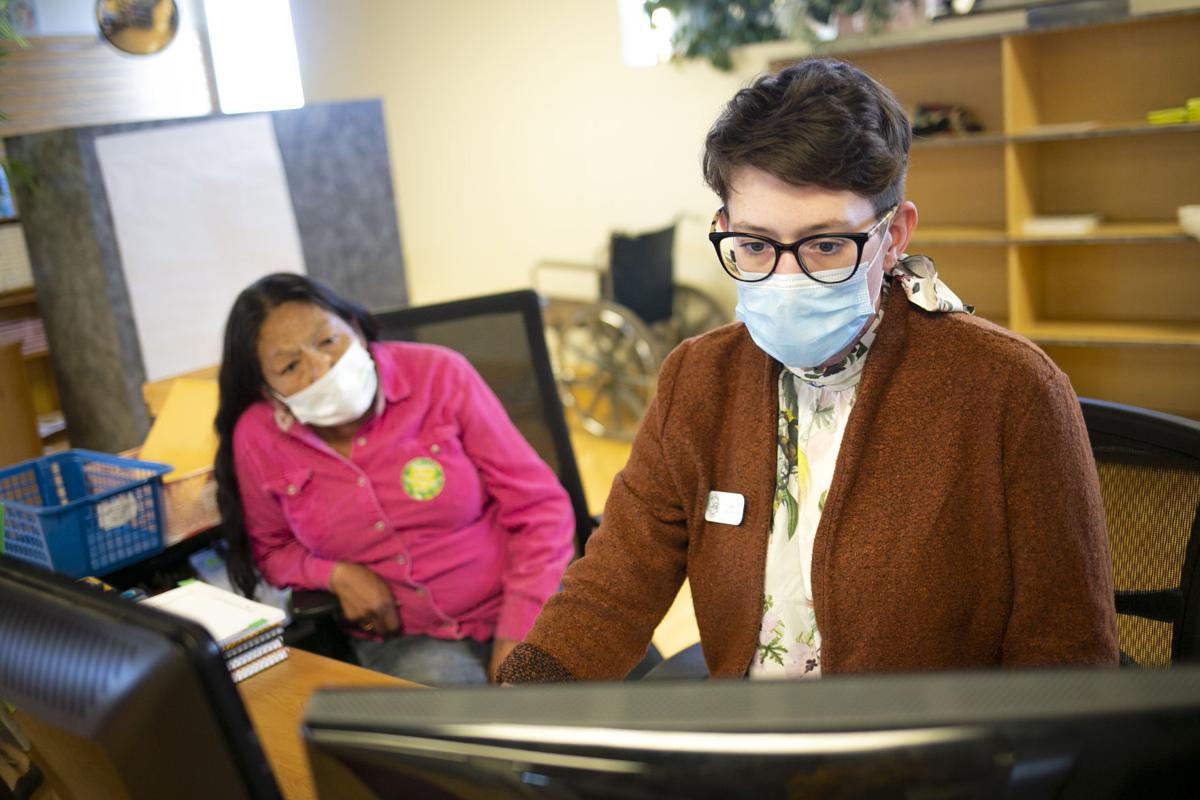 All this week, thousands of Montana residents have seen their bank accounts get a little richer as stimulus payments arrive from the federal American Rescue Plan Act, a $1.9 trillion stimulus bill passed by Congress last week. 
For those with no bank account, getting those funds quickly — $1,400 for adults earning less than $150,000 a year — can be complicated. It's significantly harder if you also have no address. 
For the state's homeless population, that stimulus money can be a powerful agent for change, say advocates. It can pay off long overdue bills or help make a security deposit for an apartment, buy a couple weeks in a hotel or provide a new coat or new clothes.
But mostly it can offer a sense of independence, even if briefly, that many within this vulnerable population have not experienced in years, said Mary Gilluly, director of social services for St. Vincent de Paul in Billings.  
"The stimulus money for them is huge," she said. "They're like the rest of us, they're excited." 
The issue is getting it to them. 
Those who receive Social Security or disability benefits are enrolled with the federal government and will get their stimulus money. But for many others, they need to be on record with the IRS, Gilluly said. 
"The first step is going ahead and filing their taxes for 2020," she said. 
Case managers at St. Vincent de Paul have added to their duties learning how to navigate the IRS's online filing system and working with those they help to get everything filed properly. 
David Lindsay, case manager and discharge coordinator at the Community Crisis Center, explained that almost all these government forms require some kind of an address. 
"The biggest hurdle that I run into is addresses," he said. 
If the homeless person he's helping doesn't have an address they can use, if they remember it wrong or have an imprecise location — maybe it's just a street name — the online forms are nearly impossible to fill out. 
Adding to the degree of difficulty, if the person remembers the address wrong and enters it in a different or incorrect way on separate IRS forms the system will lock them out. 
"It's pretty difficult," he said. "And if you call the IRS, you might as well bring a picnic, bring a bottle and sit around for two or three days."
If they simply don't have an address, Lindsay can take specific steps that allows them to use the Crisis Center's street address. 
Just as important as helping members of the homeless population access their stimulus money is giving them the skills to manage it. And that includes making fun purchases.
Like others who receive stimulus money, Gilluly explained that members of the homeless population should have the freedom to buy enjoyable and frivolous things. 
But the money can also be an effective tool to bring meaningful change, she said. 
As such, Gilluly and her team at St. Vincent de Paul has been working to help them connect with housing services, teaching them basic money management skills and helping them track their funds. 
"We just try to help them use that money (in ways) that will move them forward," she said.