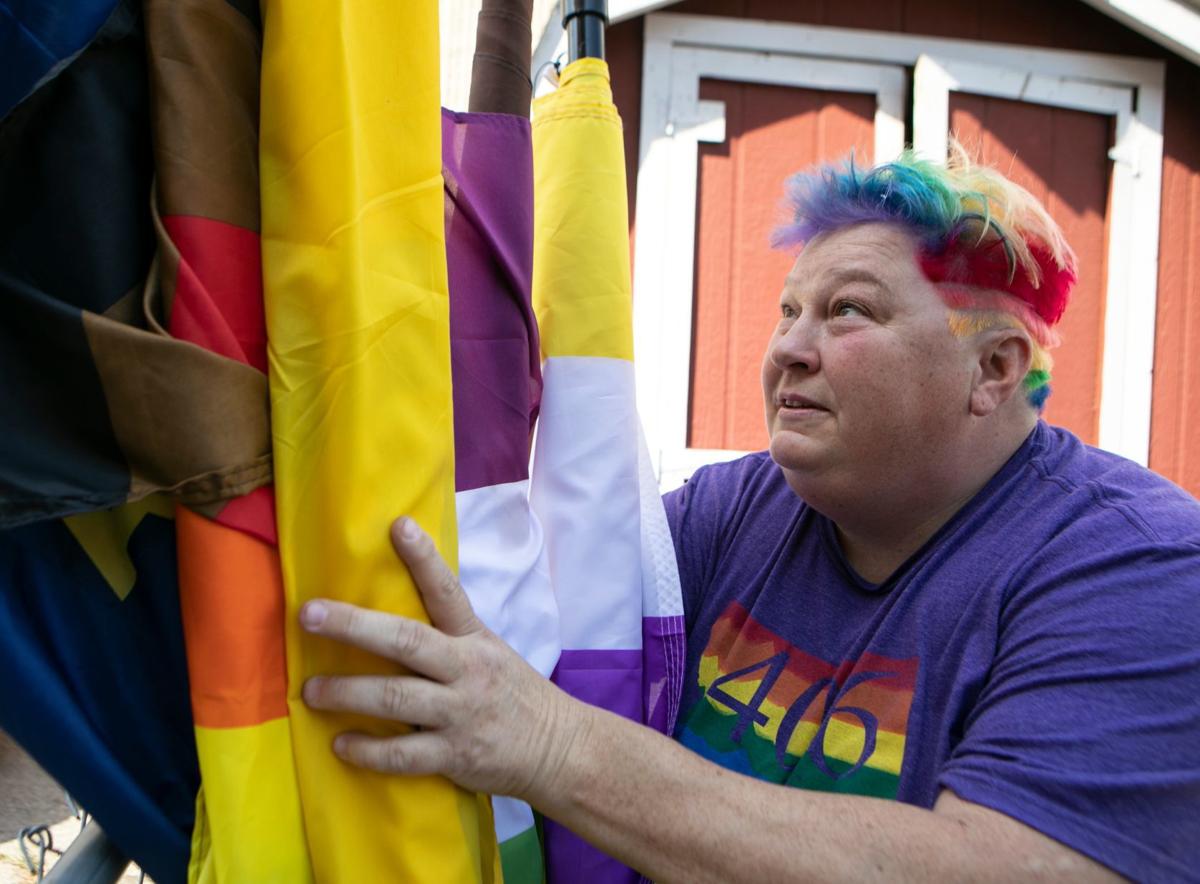 After 406 Pride festival banners were slashed on Tuesday, Shauna Goubeaux was eager to replace them and continue on with preparations.
The nonprofit's second annual Pride event, "Billings' Stonewall Strong: Celebrating 50 years of Pride Festival and Parade" is scheduled for Saturday, with its main goal to create a safe space for everyone one day out of the year.
The vandalism, however, has made vendors and organizations nervous.
"We had numerous vendors contact us concerned about safety and safety protocol," Goubeaux said. "We always had a safety plan, and we always had security for the event. It's unfortunate, and because of this, we now feel threatened and we have to increase that security."
Many residents showed support by hanging colorful signs throughout Billings, with one that read, "You Matter LGBTQ+." However, because several of the signs were on utility boxes and poles, several were removed by the Billings Police Department code enforcement officer in accordance with city ordinance.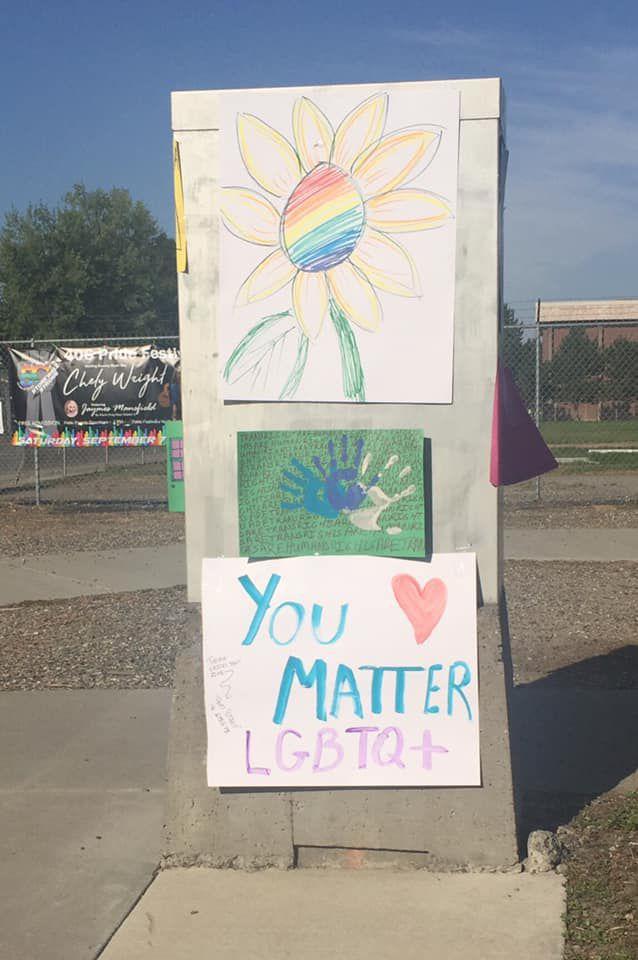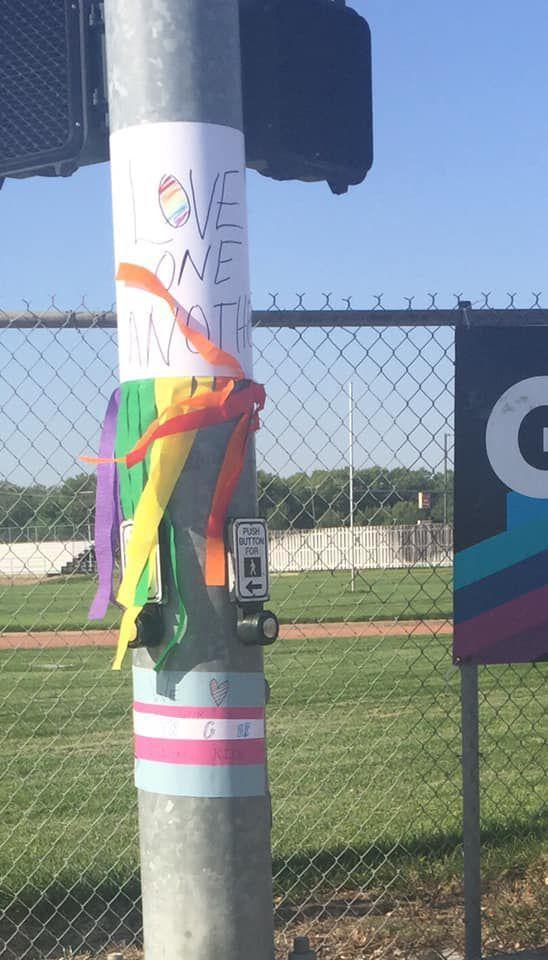 Goubeaux said the banners are being replaced, and the vendors and organizations who plan to participate had already been discussing ways to help out with the event.
Nicholas Tietz, director of business and operations with B-Town Vapes, said the vandalism was a call to action. As an event sponsor, the business paid for more Billings police officers to be onsite during the festival and parade.
While 406 Pride already had a security plan in place, the event has added more officers and a security team from The Loft.
"It's kind of a shock, you know?" Tietz said. "Just knowing that happened in 2019. In today's society, you'd think people would be over that by now."
Jace Dyckman, a member of Not In Our Town and the Southeast Montana Prime Timers, said that vandalism was expected. Both organizations will be represented at the event.
"I think there's always going to be some kind of negativity involved and how it shows up in different ways," Dyckman said. "This just happened to be the slashing of the banners. So I think it's somewhat expected when you work with organizations that work with different populations."
Dyckman remembers talking to Goubeaux about the vandalism and reassured everyone that holding an event like the festival is important.
"We'll get there," said Dyckman.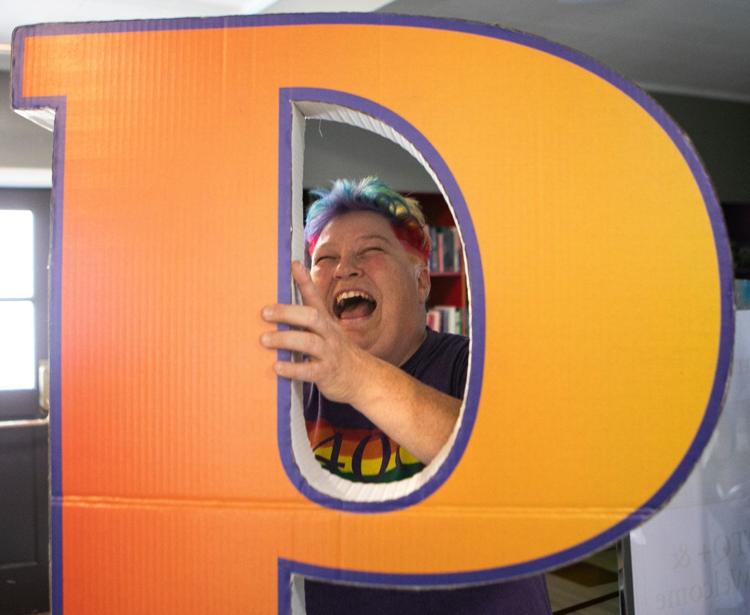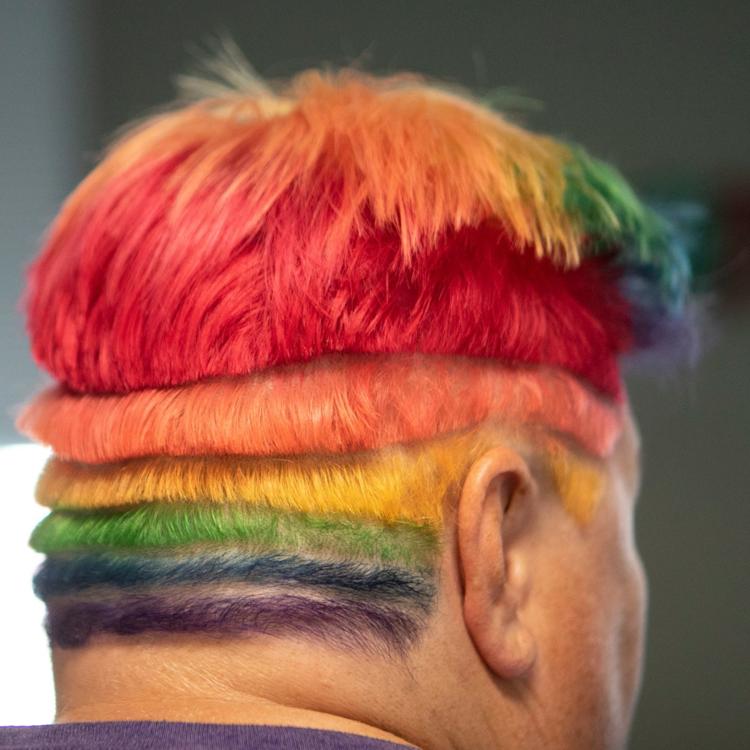 Dyckman said the festival and 406 Pride help with increasing inclusivity and providing safe spaces for everyone, and while festivals like this aren't always accepted, it's important to show others that there's a place for them. 
Statistically, LGBTQ+ youth are more likely than cisgender, heterosexual youth to face violence and discrimination. This discrimination can cause despair, and suicide is the third leading cause of death among 15- to 24-year-olds.
Nearly one-third, 29%, of LGBT+ youth have attempted suicide at least once in the past year, compared to 6% of the general youth population, according to the Centers of Disease control and Prevention. The number of LGBTQ+ youth who have supportive families and resort to self-harm are strikingly fewer, according to the Trevor Project. In fact, LGBTQ+ youth with only one supportive family member are 40% less likely to resort to thinking of suicide, the Trevor Project reports. And, according to Dyckman, visibility is essential to fostering inclusivity.
"Gay Pride has always been more about inclusivity. It's not about us having a parade to party and celebrate," Dyckman said. "It's about the community knowing that probably friends, family, and people they work with are LGBTQ+ and most of them may not even know that until they see them at the Pride parade. It's more about being accepting of your community and the diversity of it."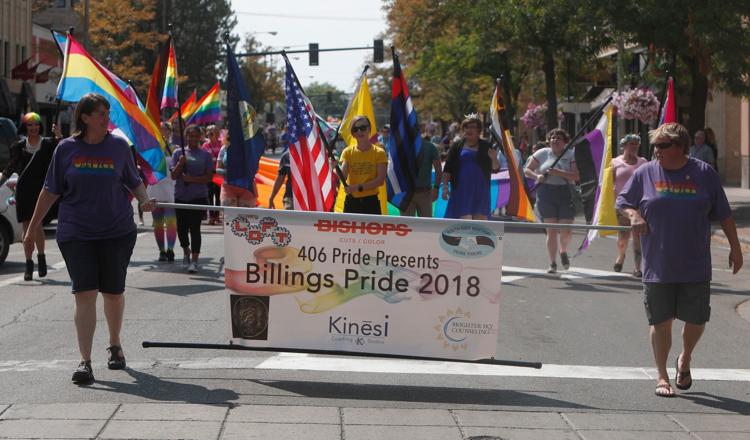 The statewide Big Sky Pride celebration was held in Helena this year, but Goubeaux maintains Billings needs its own Pride festival.
"One day a year, we create an opening, loving, safe space where we can be ourselves and create visibility so that you don't forget about us the other 364 days of the year," Goubeaux said.
It'll be about a decade until Big Sky Pride returns to Billings, Goubeaux said. Events often take place in the western part of the state, but it is difficult for people from Billings and Eastern Montana to attend. Billings is as far east as the event will travel, leaving half of a state without Pride, said Goubeaux.
"We're the biggest city and we draw the whole eastern half of the state and northwestern and northeastern parts of Wyoming," stated Goubeaux, "It's the closest place for the LGTBQ+ community to come and congregate."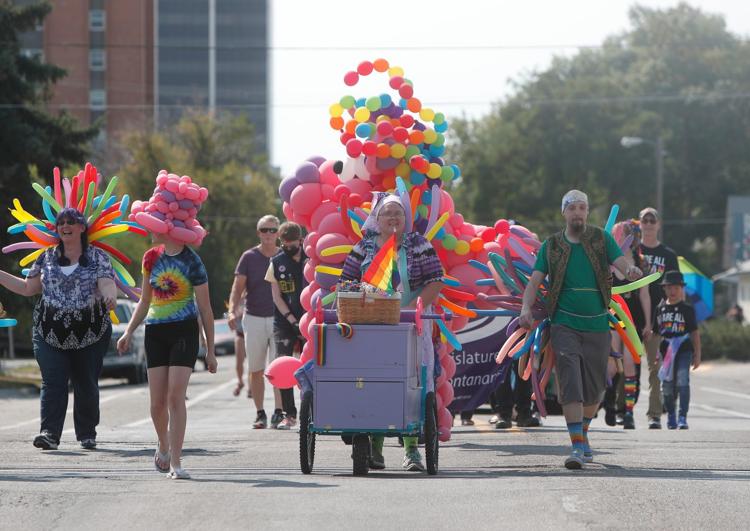 Events begin at 10 a.m. Saturday with brunch at Bin 119 Kitchen & Wine Bar. The Pride parade will travel through downtown Billings and North Park at 2 p.m., with celebrations continuing at the festival at 2:30 p.m in the park.
The parade will start in front of the former Good Earth Market, 3024 First Ave. N. It'll proceed down Second Avenue North, turn on North 20th Street, and head toward North Park, the parade endpoint.
Two separate 406 Pride dance parties will start at 9 p.m. — one for 18-year-olds and older at the Red Lion Ballroom at the Red Lion Hotel Billings, 5500 Midland Road; and one for a 21-and-older crowd at The Loft.
About 50 different vendors and organizations will be at the festival, as well as live entertainment starting at 6 p.m. with country star Chely Wright, and a drag show featuring Jaymes Mansfield, known from season nine of "Ru Paul's Drag Race." Other local musicians and dance groups will perform throughout the day.
Food trucks will be parked in the area, and activities like face painting, photo booths, a speed dating activity, and bounce houses and more will be offered. 
The event recognizes 50 years since the Stonewall riots, a series of confrontations that began on June 28, 1969, between police and gay rights activists outside the Stonewall Inn, a gay bar in the Greenwich Village in New York City. It sparked a social justice movement in the United States and around the world.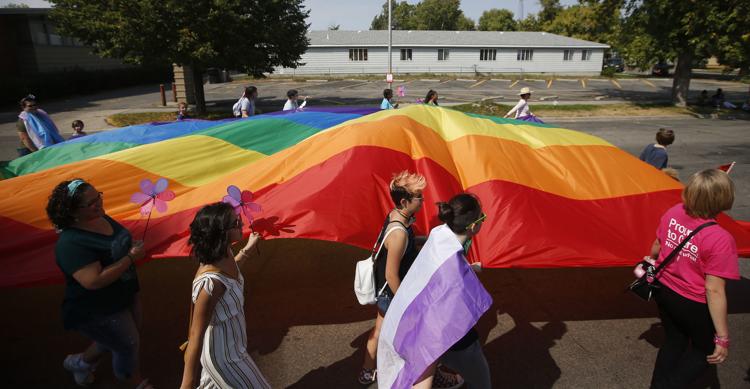 The center provides support for kids and parents and helps homeless youths connect with resources.
The nonprofit plans to create a 406 Pride youth group and a Rainbow Families program this fall. Families who have LGBTQ+ parents or caregivers can participate in activities with similar families in Billings. The center also aims to be a safe space for kids after school, with operating hours Monday through Friday, 2:30 p.m. to 5:30 p.m. The center is open on Saturdays from 11 a.m. to 2 p.m. It assists about 10 people or more each day free of charge.
Learn more by going to 406pride.org or by visiting the organization's Facebook page.
Get local news delivered to your inbox!
Subscribe to our Daily Headlines newsletter.