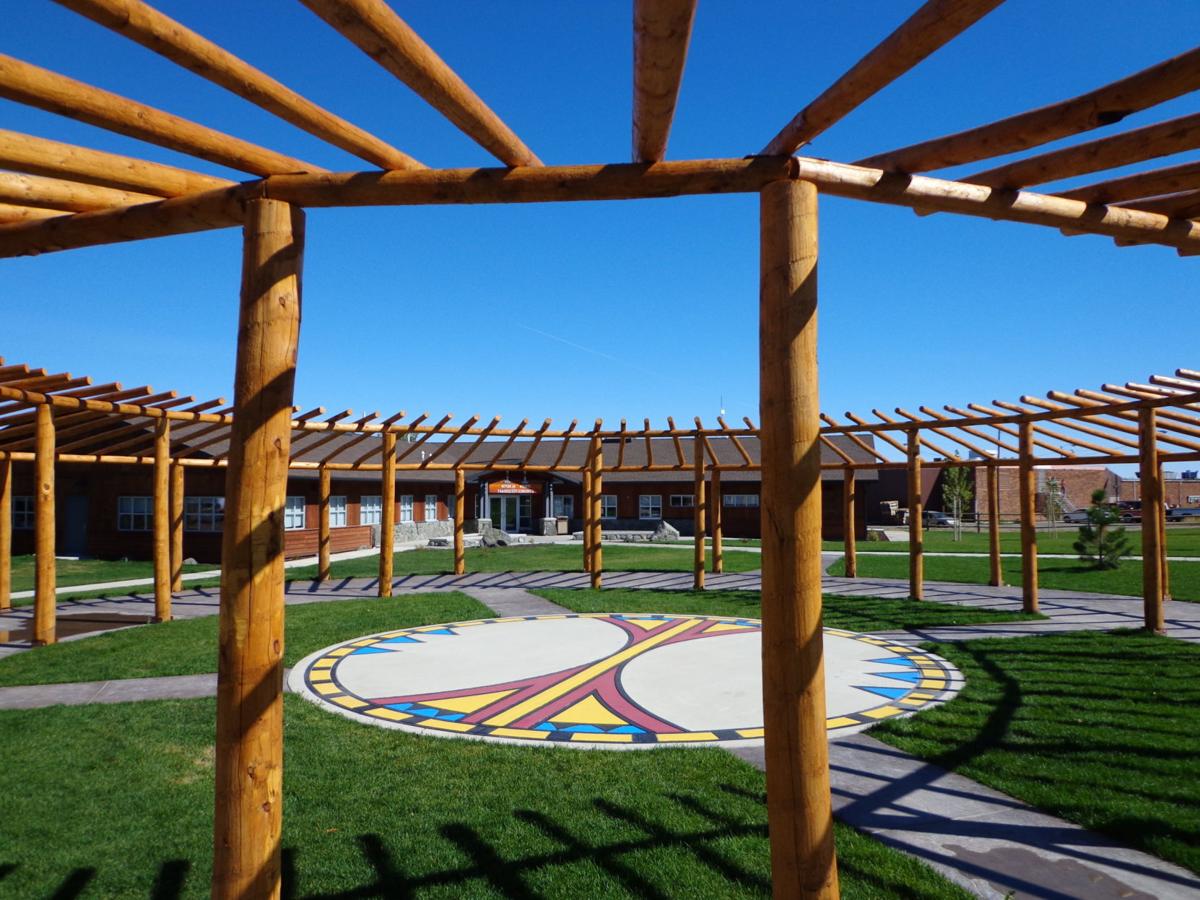 Harlem, Montana's city council will now celebrate Indigenous Peoples Day in place of Columbus Day this Oct. 14 after passing a city resolution in September.
On Sept. 9, the Harlem City Council passed a resolution by a 3 to 1 vote that replaces Columbus Day with Indigenous Peoples Day.
City council member Eva English said that the city should guide other communities to follow in their footsteps.
"It just seemed like other places are making this decision to do it and we felt like we needed to be leading that charge rather than trailing it," English said.
Harlem is located just outside of the Fort Belknap Reservation. English works for the Aaniiih Nakoda College located in Fort Belknap Agency, and was inspired to push this resolution forward.
Sean Chandler, dean of academics for the Aaniiih Nakoda College and is a part of of the Aaniinen, or the Gros Ventre tribe, said that the change is a positive step forward for the people of Fort Belknap and the city of Harlem.
"It's a step for a positive relationship between the indigenous people here in Fort Belknap and the City of Harlem, considering, historically, that relationship was never really that great," Chandler said.
In the 1930s, indigenous children were not allowed in the Harlem school district. In the 1940s and 1950s, signs were posted in public establishments in Harlem that banned indigenous people.
The town's relationship with the reservation has improved over the years, with many kids from the Fort Belknap Reservation attending Harlem Public School District #12. In September, Chandler visited the schools during Native American Week.
"We move forward in a positive direction," Chandler said. "This is one, where the acknowledgement of indigenous peoples as opposed to Columbus Day, is a good step forward not only for non-Indians, but also for our Indian people — that we're appreciated for the culture that we have to share and to be proud of."
The Aaniiih Nakoda College was established in 1984, and in 2003, the college started the White Clay Immersion School that teaches the White Clay language to students from first grade to eighth grade.
The Bozeman City Commission adopted Indigenous People's Day in 2016, while the Helena City Commission adopted it in June 2019. During the 2019 Legislature, House Bill 219 would have established Indigenous Peoples Day for the state, but died in April in Standing Committee in the State Senate.
Get local news delivered to your inbox!
Subscribe to our Daily Headlines newsletter.