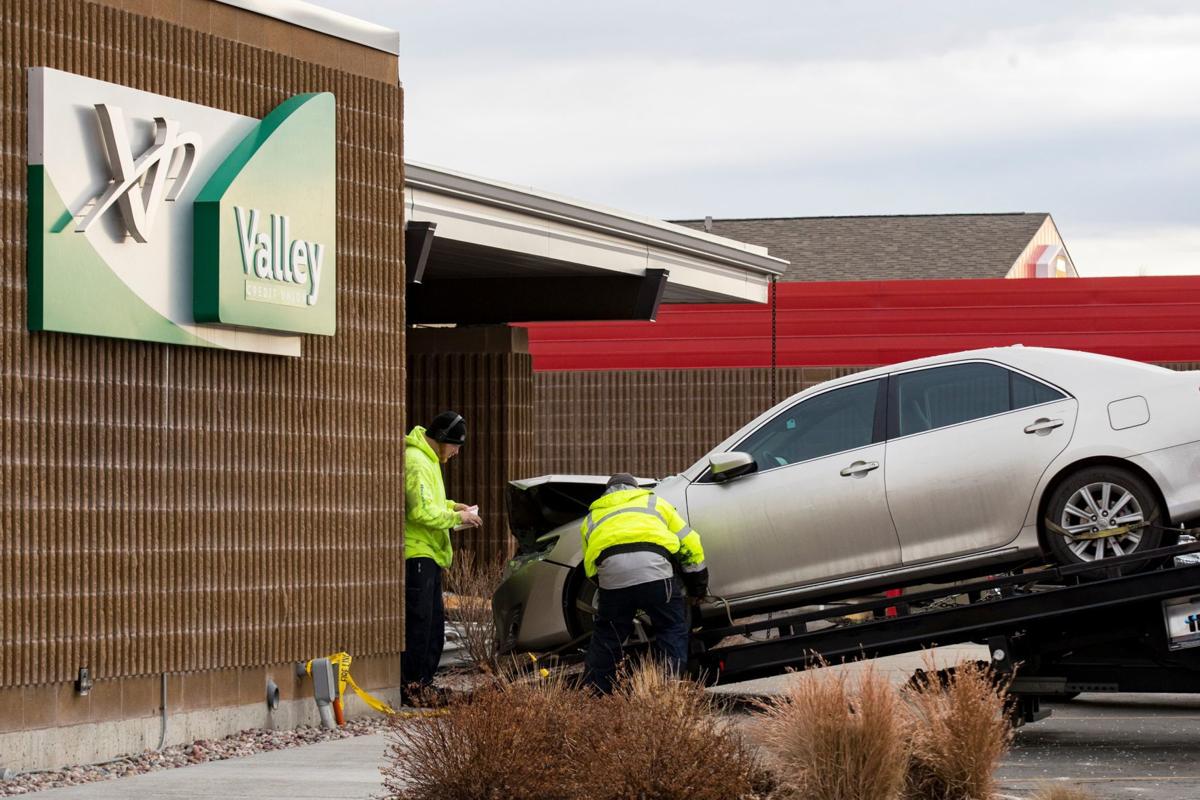 A Billings Heights bank closed for repairs Tuesday after an 84-year-old woman drove through the front doors.
The Billings Police Department and Billings Fire Department both responded to the Valley Credit Union bank building at 1445 Main St. at around 12:14 p.m. after the crash.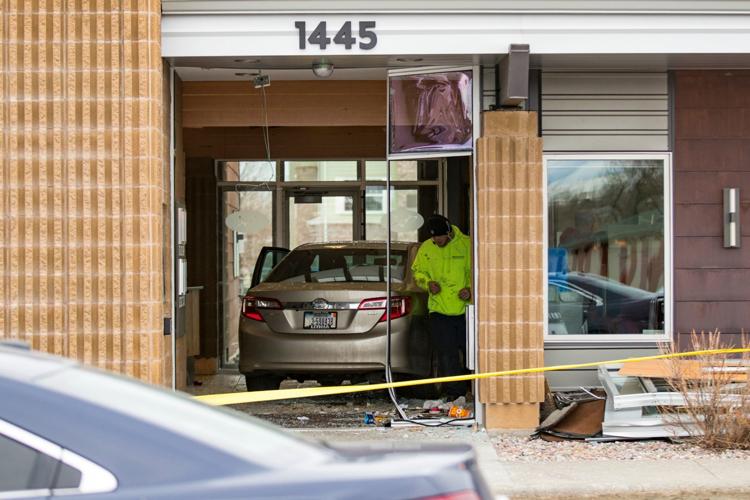 The woman thought she was hitting her brakes, but instead hit the gas and crashed into the building, said Sgt. Scott Conrad of the Billings Police Department.
The vehicle appeared to have stopped in the building's lobby.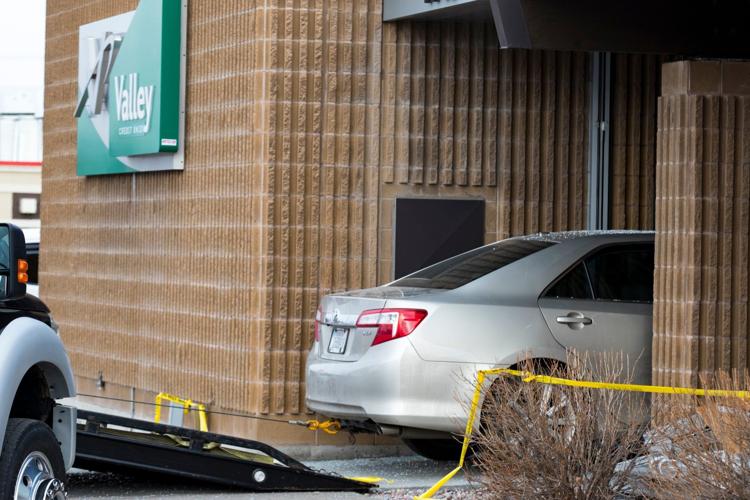 Conrad said the woman and another woman who was a passenger in the car were uninjured.
Speaking in front of the shattered glass where the bank's front doors had been just hours earlier, Valley Credit Union CEO Darla Card said to her knowledge no bank employees or customers were injured when the car burst through the front doors.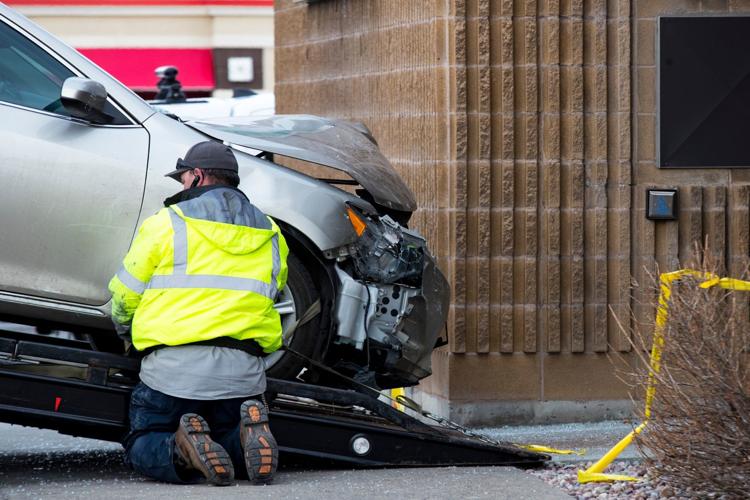 "Just an unfortunate accident," Card said. "Everybody's okay. That's the important part."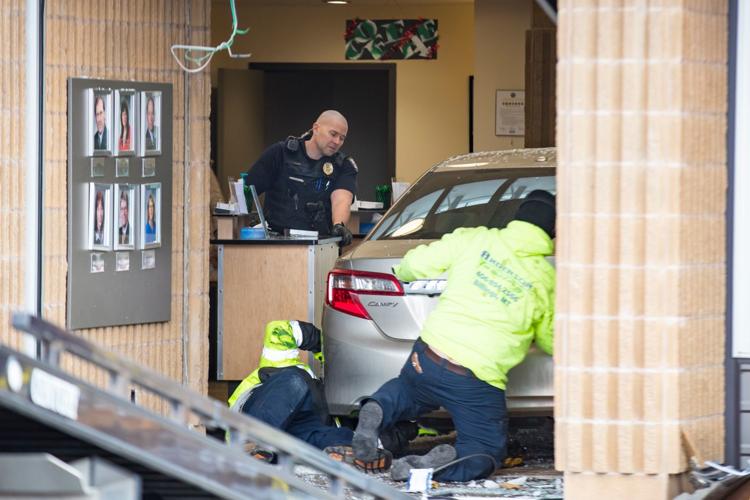 As Card spoke, restoration workers were arriving to check out the building.
"We've got a lot of things to think about. We'll probably have employees go to other branches for a short time," Card said. "If we can get the building secured and sealed, obviously we won't open up the lobby, but we could open up the drive-in, within a couple days."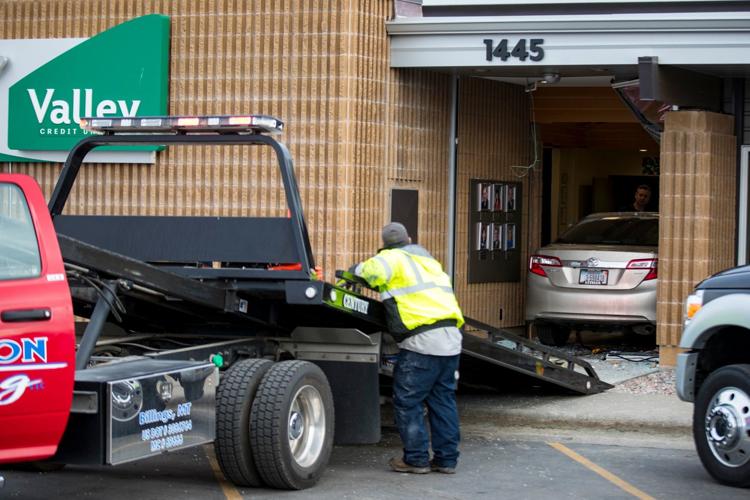 Card said a little over a year ago the bank had undergone major remodeling.
It was more than an hour before a towing unit pulled the car out of the building, and multiple people driving by the scene of the crash could be seen with their cellphones out as they passed the bank. Capt. Justin Robertus of the Billings Fire Department said firefighters called for a rescue unit, but no extrication took place because the doors on the car were working.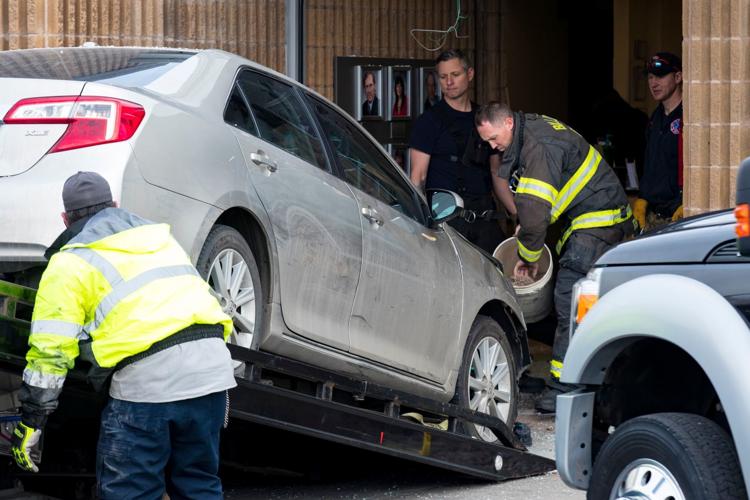 An ambulance from American Medical Response also responded to the crash.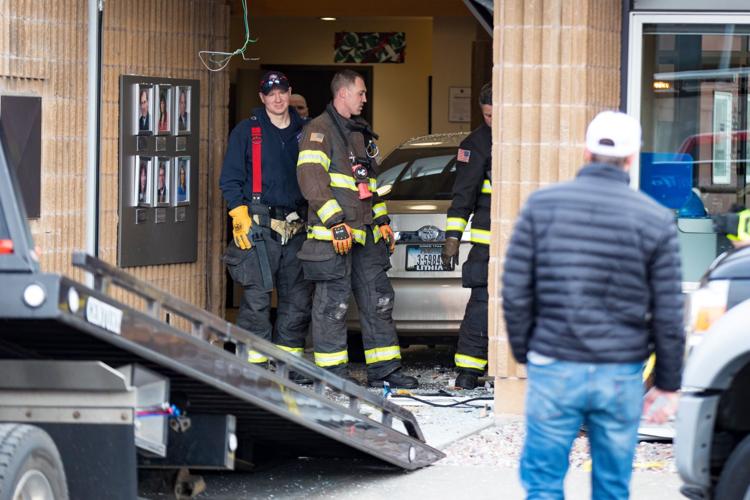 Get local news delivered to your inbox!
Subscribe to our Daily Headlines newsletter.