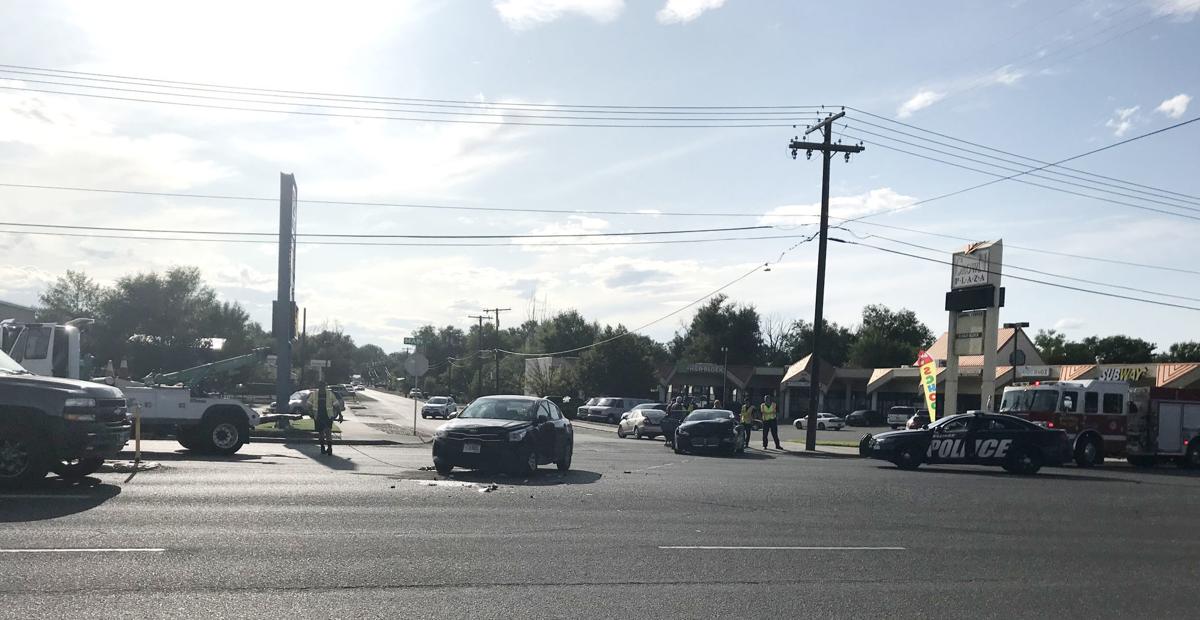 A crash involving at least two cars closed Montana's busiest road Thursday night.
The crash, which involved two sedans and a pickup, was called in around 4:40 p.m. on Thursday. No one was taken to the hospital for injuries, according to Billings police officer Aaron Edwards.
Billings police closed Main Street to southbound traffic around the wreck, which was located at the intersection of Josephine Drive, in front of AutoZone Auto Parts.
A black KIA taking a left turn onto Main Street from Josephine Drive failed to yield to southbound traffic, hitting a black Lincoln, resulting in another crash with a silver Chevrolet pickup in a turning lane near Josephine Drive. The driver of the Lincoln appeared to be a 50-year-old man and the driver of the Chevy appeared to be a man in his late 20s.
The KIA, which had three adults and two children inside, drove away from the crash, but was found and stopped soon after the crash occurred. The driver of the KIA, a 30-year-old woman, received a traffic citation and was arrested on unrelated charges. The children ranged in age from 10 to 18 years-old.
Edwards said it was unclear if all occupants were wearing seat belts. It's not believed that drugs and alcohol were factors in the crash, but a few occupants of the KIA may have been under the influence.
Billings police and firefighters responded to the wreck.
Get local news delivered to your inbox!
Subscribe to our Daily Headlines newsletter.