A locally owned restaurant franchise on Main Street in Billings' Heights closed Thursday due to an exhaust fan fire in the restroom.
Fuddruckers at 875 Main St. caught fire at 1:30 a.m., according to a press release from Billings Fire Department. The burger franchise experienced heavy smoke damage throughout the building and fire damage in the restrooms. 
No one was in the building at the time and no one was hurt.
Someone was walking by the business around 12:30 a.m. Thursday when they saw the fire, owner Dave Diehl said.
Diehl first heard from his security company and thought it was reporting a false alarm before the fire department contacted him. He was surprised to hear the fire was in the men's bathroom; it seemed more likely that a fryer had been left on, or something in the kitchen, he said.
"It's a weird deal," he said.
The fans run all the time and must have worn out and sparked, causing the fire, he said.
Diehl and his wife had just arrived in Cancun, Mexico, for vacation when he got the call.
"That never happens," he said. "In 12 years of owning businesses, I've never had a fire. And now when I've left the country, here we are." 
They hopped back on a plane as soon as possible and expected to return to Billings Thursday evening.
The fire department estimated property and content damage at $30,000. Diehl expected the cost to be much higher, possibly more than $100,000, after expected duct work replacement, loss of food, and fixing the damaged restrooms and the hole in the roof. "It adds up," he said. The property and its contents are insured.
Diehl also owns Pita Mill, Spinners, Banano, Orange Julius and Bottle Shop. He does not own Billings' other Fuddruckers location on Overland Avenue.
Diehl expects the business to be closed at least 30 days for repairs, though said it could be longer.
Until then, he advised patrons to check Fuddruckers' electronic reader board for the most up-to-date news. While it's not running now, as electricity will be turned off to the property until it's deemed safe again, he plans to communicate through that as soon as he's able.
---
Retrospective: Main Street
Main Street, 1977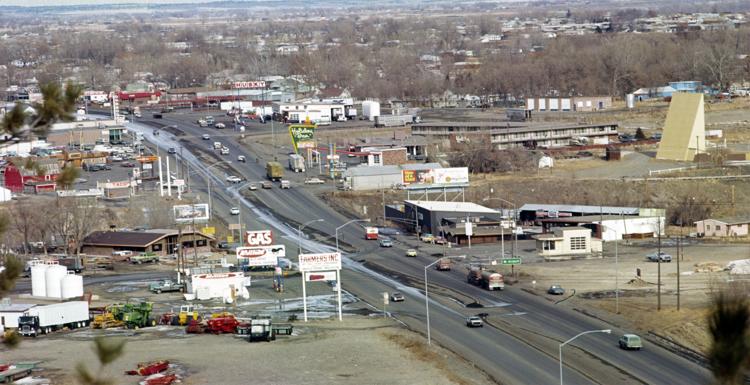 Main Street, 1977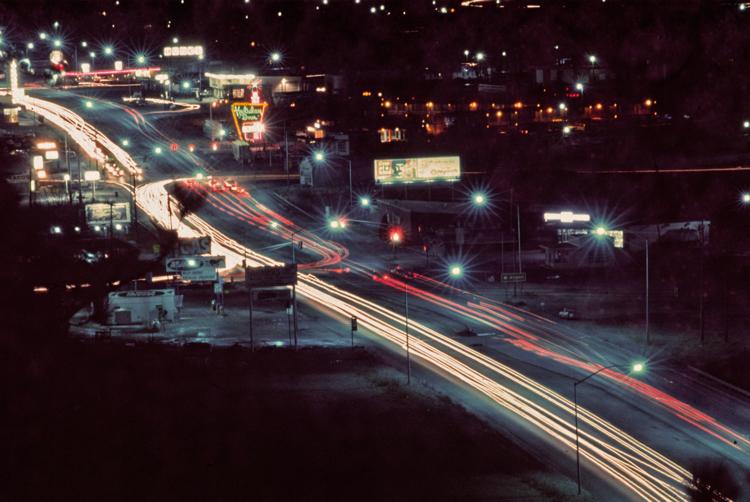 Main Street, 1981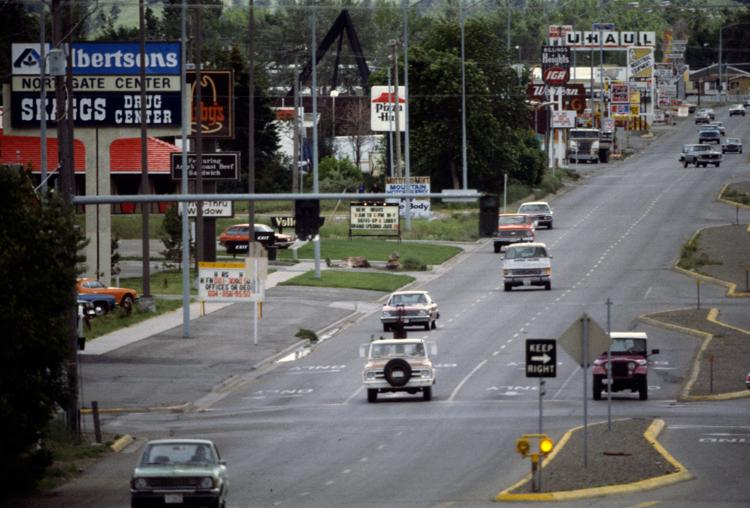 Main Street, 1981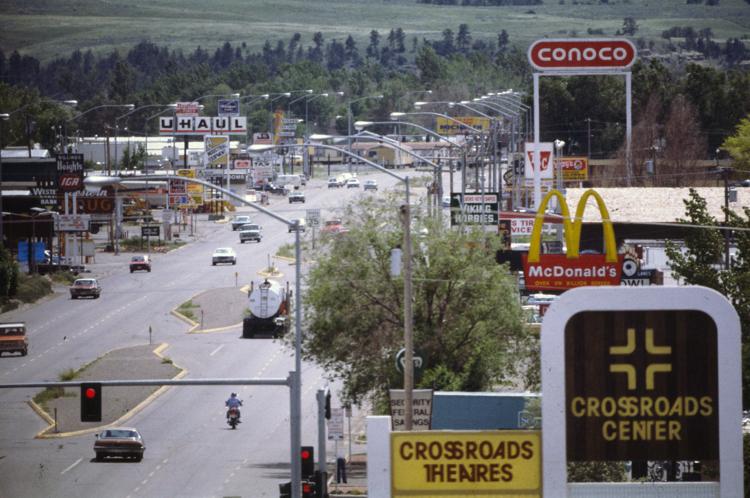 Main Street, 1984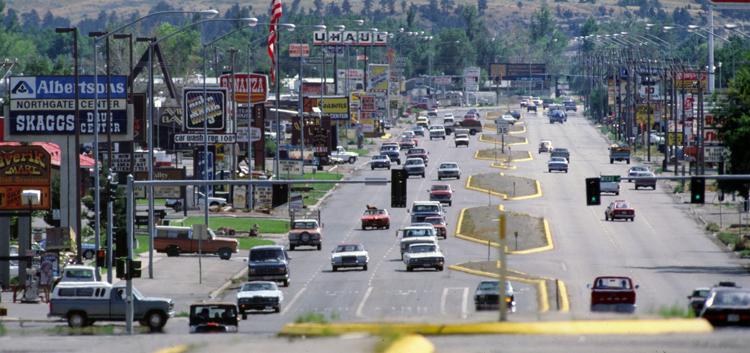 Main Street, 1986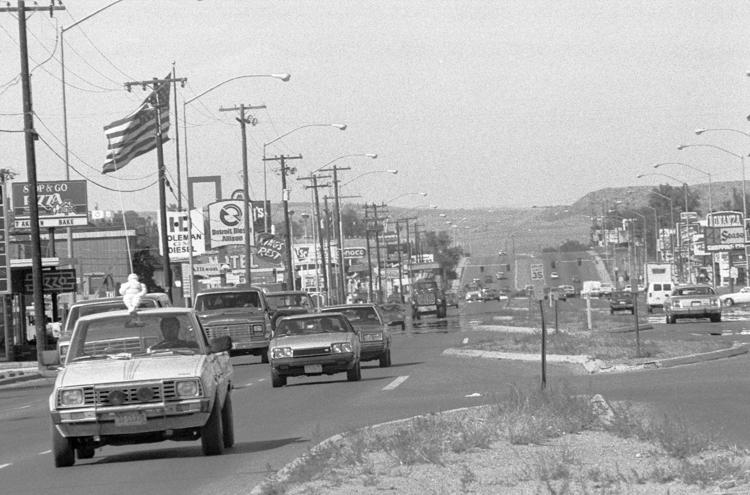 Main Street, 1986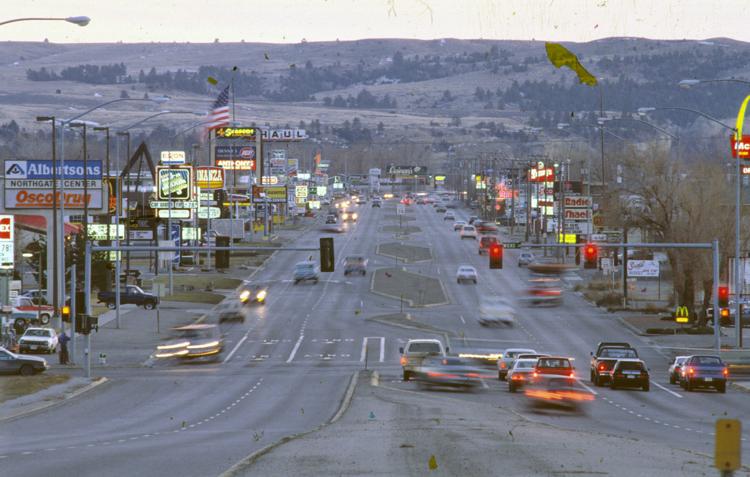 Main Street, 1986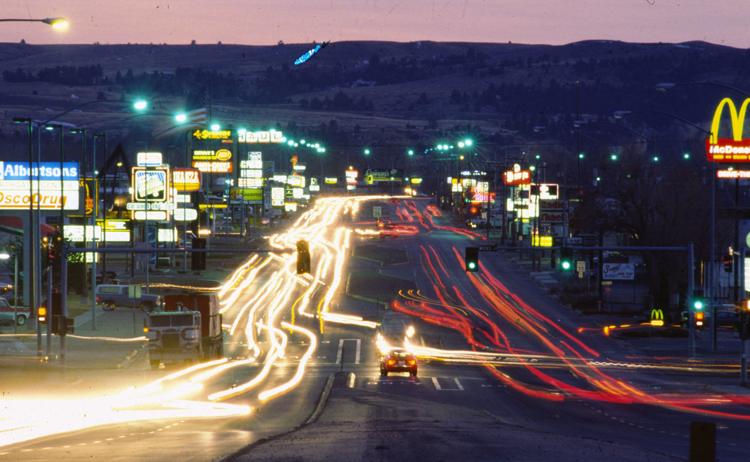 Main Street, 1994
Main Street, 1994
Main Street, 1995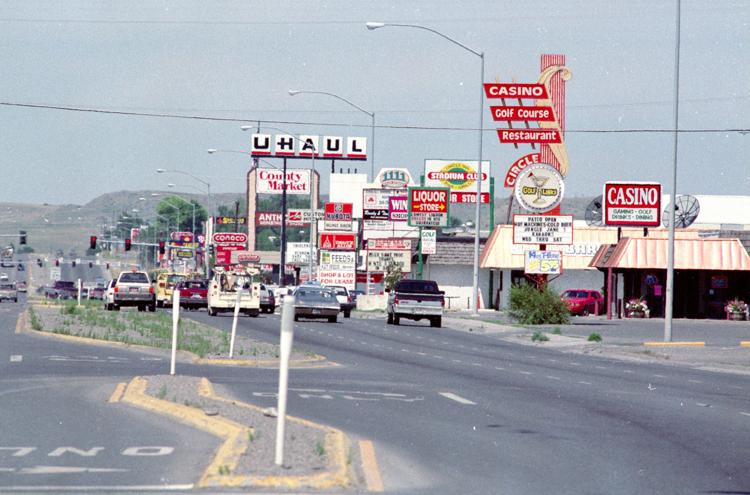 Main Street, 1999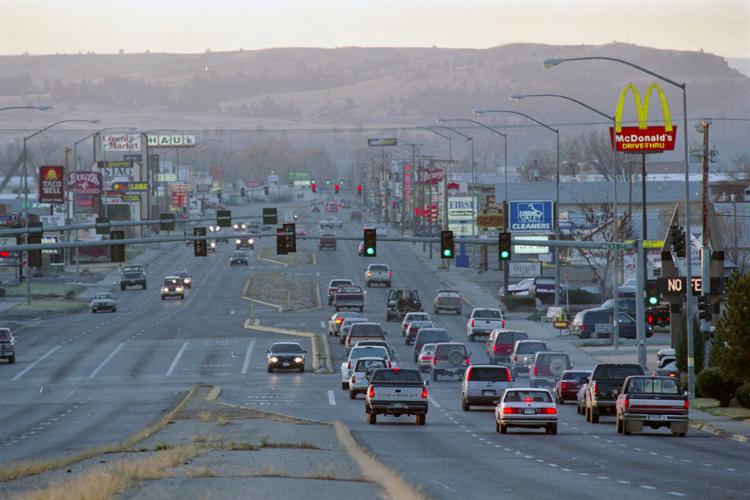 Main Street and Airport Road, 2000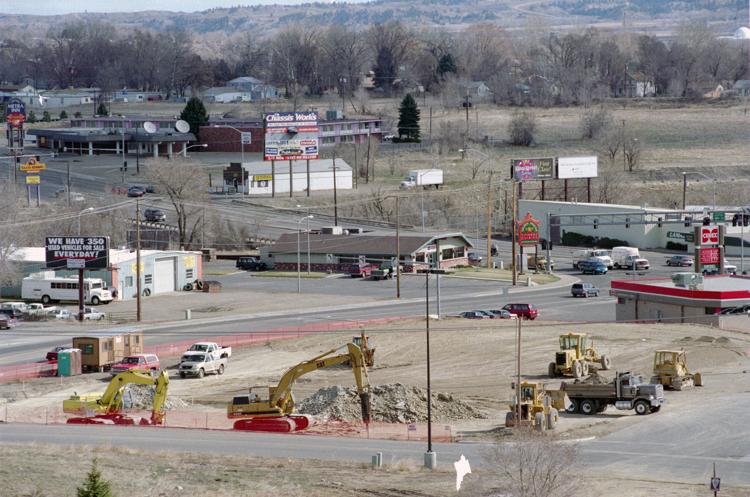 Main Street , 2000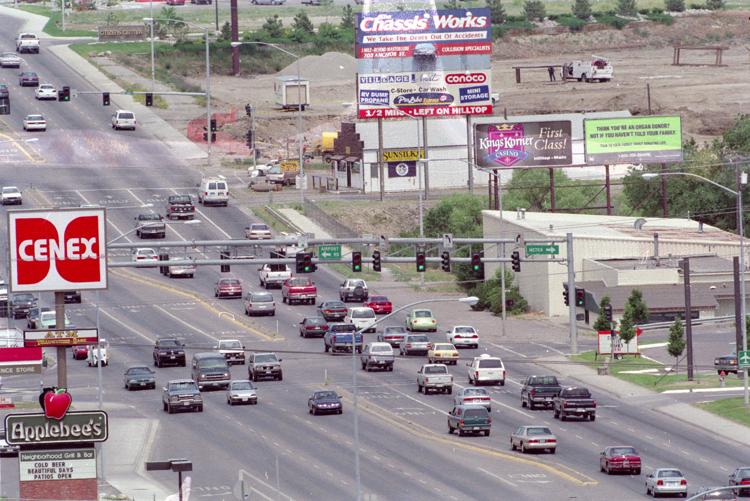 Main Street, 2004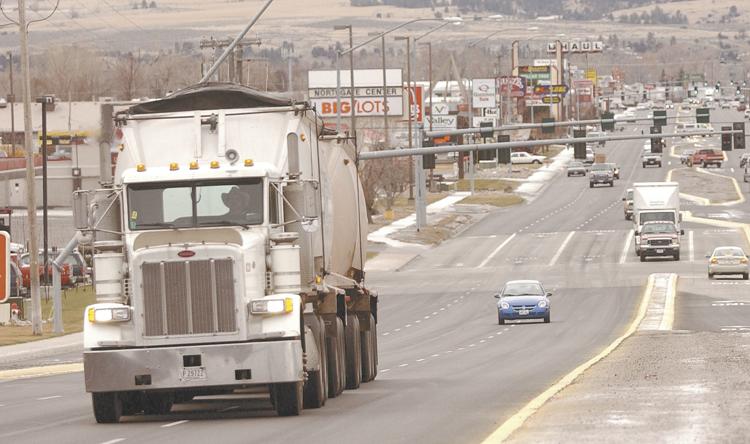 Main Street, 2011
Main Street, 2014
Main Street, 2018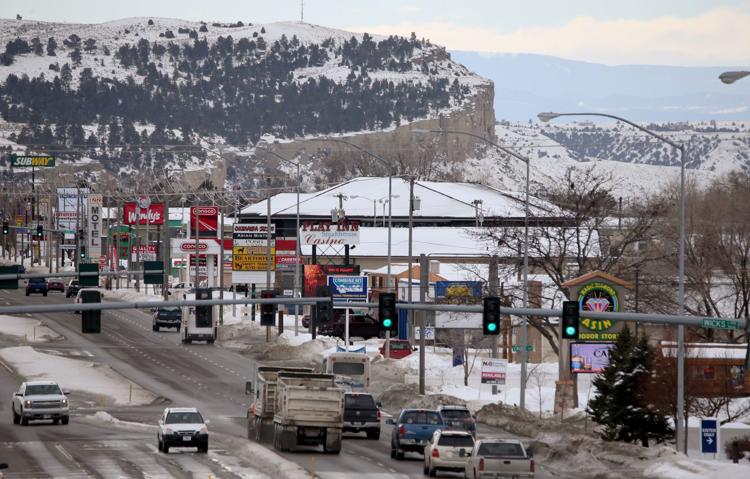 Main Street, 2018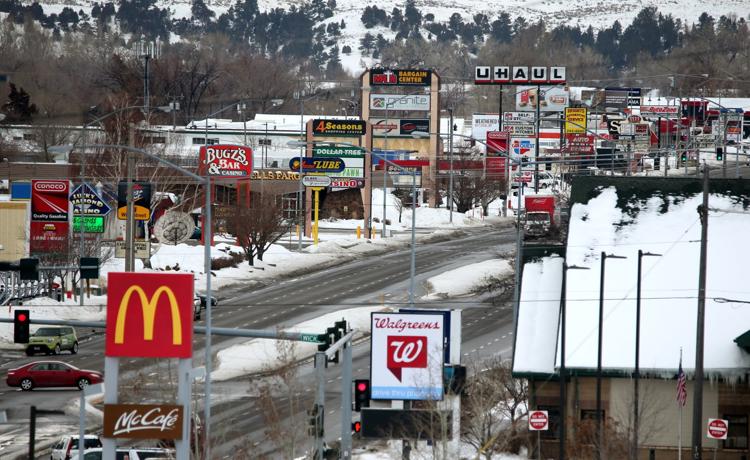 Main Street and Airport Road, 2018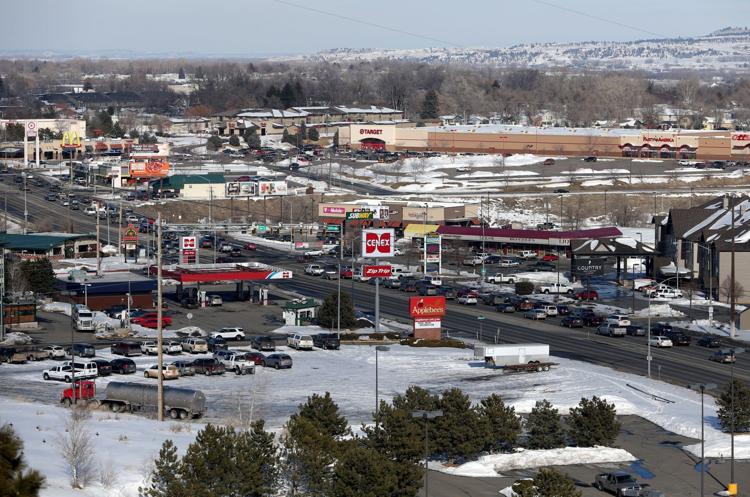 Main Street and Airport Road, 2018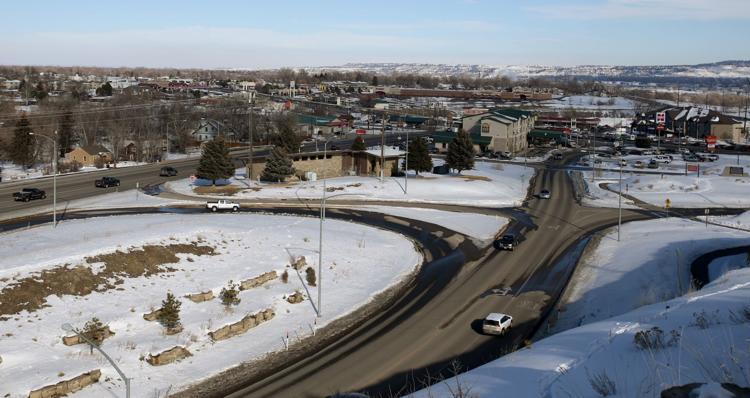 Main Street and Airport Road, 2018