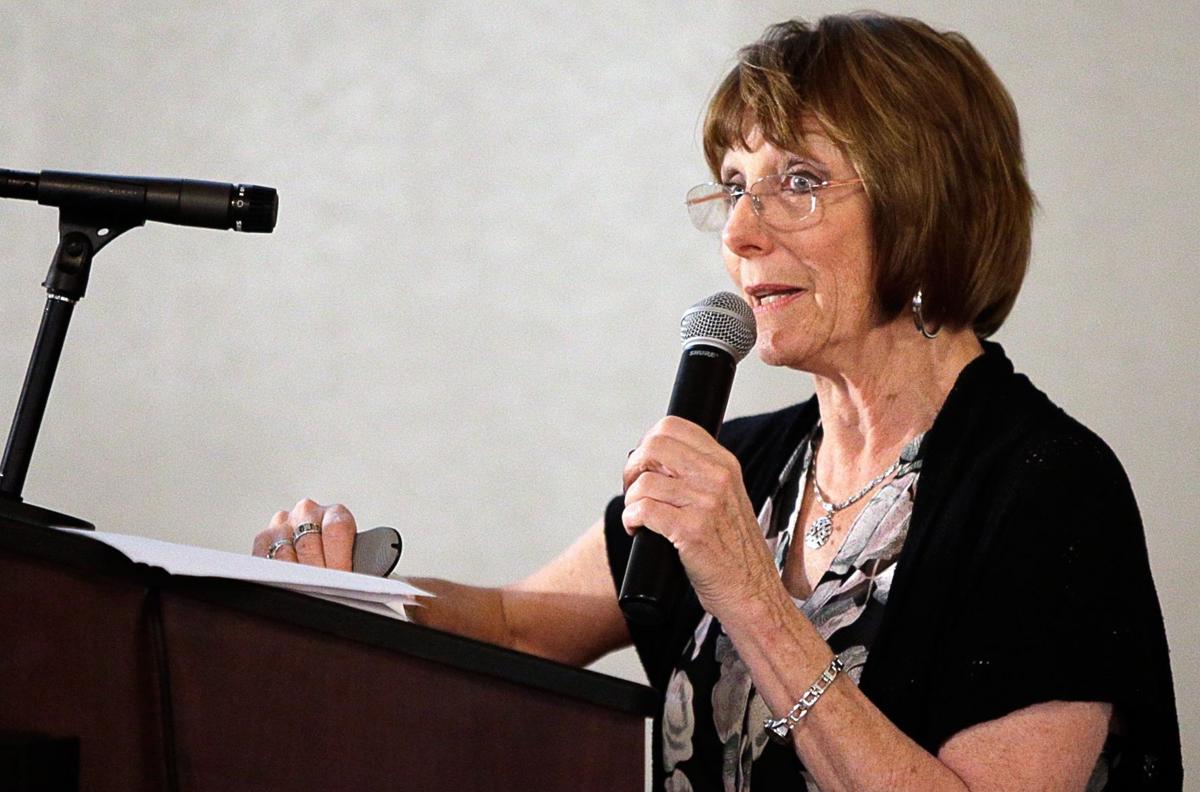 Montana's African American population is tiny — about 3 in 1,000 people, according to the U.S. Census Bureau.
But "African Americans have made an indelible mark on our state," Ellen Baumler, Montana Historical Society's interpretive historian, told a crowd Thursday at the Western Heritage Center. "Their history is often overlooked, and the lack of written records makes this task difficult."
Still, during a 60-minute talk sponsored by Humanities Montana, Baumler packed in vignettes of nearly 20 notable African Americans who lived in Montana. Among them:
Isaiah Dorman, who was probably an escaped slave, had a Sioux wife and was thus tabbed to serve as an interpreter for Gen. George Armstrong Custer. A civilian, he was probably the only African American to die during the Battle of the Little Bighorn.
Sitting Bull encountered the dying Dorman on the battlefield and offered him a drink from his personal cup. "This is the black white man. He used to be one of us," Sitting Bull said of Dorman. Out of respect, Dorman's body was not desecrated.
Samuel Lewis was a musician, magician and a barber who made a fortune in Bozeman. He spent part of that fortune educating his sister, Edmonia, sending her to Boston, Paris and Florence to learn how to sculpt. She became world-renowned, and her signature piece, Forever Free, celebrating black heritage and freedom, has a home at Howard University in Washington, D.C.
Sarah Gammon Bickford was one of Montana's pioneering businesswomen. In the 1880s the former slave and chambermaid sued her abusive husband for divorce — "Imagine the courage to do that," Baumler said — and then married a white man, Stephen Bickford from Maine, with whom she had four children.
When her second husband died in 1900, she inherited from him the water system that served Virginia City. "She was probably the only black woman in the nation (at the time) to own a utility," Baumler said.
Mary Fields of Cascade, "about whom a lot of stories aren't true," Baumler noted, was 6-feet tall, weighed about 200 pounds, dressed as a man, smoked cigars in public, was allowed to drink at the local bar, and claimed she could knock out any man with one punch. Born a slave in Tennessee, she was the second woman in the nation to manage a mail route.
She babysat the Montana-born actor Gary Cooper decades before he became famous, and he was so taken with her that he wrote a 1959 article about her in Ebony magazine.
She spent most of the money she made babysitting buying treats for neighborhood children. When Fields' house burned down two years before she died in 1914, her neighbors showed their love for her by building her another.
Horace Bivins enlisted in the 10th Cavalry Regiment in 1887 and was such a marksman that Buffalo Bill Cody offered him $100 per month plus expenses — more than $2,600 in current dollars — to join his Wild West show. But Bivins turned down the offer because he enjoyed the military life.
He and other Buffalo Soldiers fought alongside Teddy Roosevelt's Rough Riders during the Spanish American War. "Contrary to what you might have heard," Baumler said, "had it not been for the Buffalo Soldiers, Teddy Roosevelt and his men would have been exterminated."
Bivins had an Irish Water Spaniel named Booth that, during one battle, spent all day in the hot sun guarding the body of a fallen soldier.
Bivins retired in 1913, then rejoined the army in 1918 during the First World War, sacrificing an irrigated property in Billings and an unharvested crop worth $5,000, or about $80,000 today, to once again serve his country.
A few of those same Buffalo Soldiers were recruited to form the army's only bicycle corps, riding 70-pound bicycles 1,900 miles from Missoula to St. Louis to test their performance. When the so-called Iron Riders arrived in St. Louis in 1897 they were welcomed by a host of appreciative bicyclists, but in the end the army decided not to use the heavy bicycles.
Alice Augusta Ball was the daughter and granddaughter of famous photographers who moved to Montana from Cincinnati. The first African American woman to earn a master's degree at the University of Hawaii, she developed an injectable oil extract that was the first effective treatment for leprosy.
She died in 1916 at age 24 before she could publish her findings, and a colleague published her work and took credit for it. Nearly a century later, the university "finally realized her important contributions," Baumler said.
"We historians really hope that young people will learn their family heritage and pass on what they learn to their own children," Baumler said. "This is an honorable history and it's one worth remembering."