On the hottest day of summer so far, a pair of Orchard Elementary educators roamed Billings' South Side, looking for their next students. 
Kindergarten teacher Ahnna Barnett is offering a "Kindergarten Jumpstart" program this year — something of a preschool lite for students beginning kindergarten in September. 
Her students often exemplify the gap between the haves and have-nots of school readiness. Those who attend a preschool like Head Start, a federally funded program, come in with some academic knowledge and understand how to behave in a school atmosphere. Other students often have never had a school-like structure to their day, and when they have to adhere to one, the change can be jarring.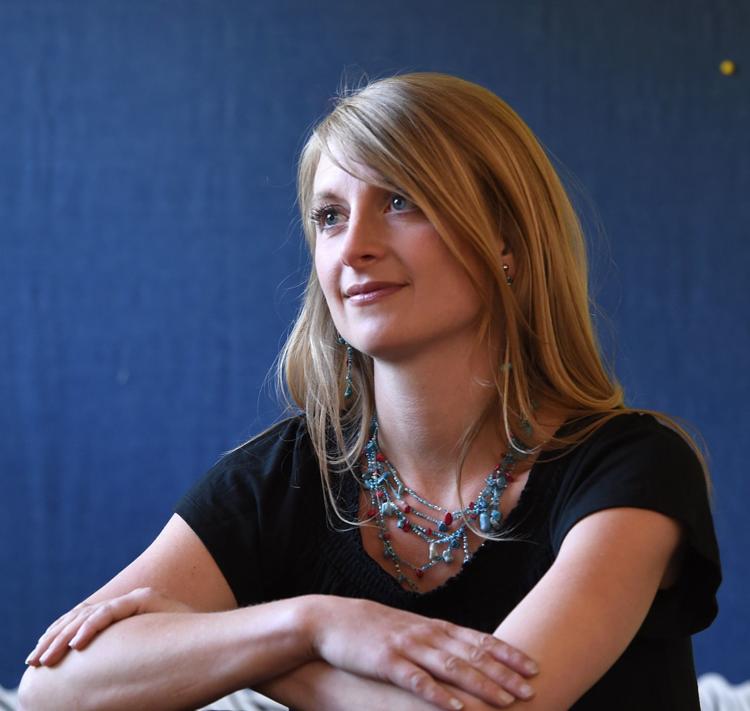 "Some kids come in just completely bonkers," Barnett said.
She and Indian Education home-to-school coordinator Dee Neiter distributed fliers about the program last week. While Barnett's work is effectively volunteering, Indian Education funding will be used to purchase school supplies. And Neiter, who often visits students' homes, knows Orchard's neighborhoods well. 
Most fliers ended up tucked in doorways or pinned on notice holders. But Barnett did chat with a handful of adults whose children were slated to start school next year. All expressed interest in the program. 
Students will get free breakfast and lunch, and hopefully hit modest academic goals — things like writing their first name and counting up to 30. Social and behavioral goals may be more important. 
Barnett modeled the program after a long-running summer class at East Helena. 
That program began at least 10 years ago "to address those kids that come into kindergarten screaming and don't perform very well, just simply because of a lack of kindergarten readiness — things like opening your milk and using scissors and coloring between the lines," said East Helena Superintendent Ron Whitmoyer. 
East Helena enrolls only about 15 students in its six-week morning program, about 10 percent of the district's incoming kindergartners. That allows for a more intensive approach. Students are selected based on kindergarten screening scores on a scale known as the Development Indicators for the Assessment of Learning, or DIAL. 
"The at-risk kids really are the ones that are identified," Whitmoyer said. The district uses Title I money — federal funds earmarked to help students from low-income families — for the program. 
You have free articles remaining.
Keep reading for FREE!
Enjoy more articles by signing up or logging in. No credit card required.
And it appears to work. DIAL scores show the students reach kindergarten readiness by the end of the six-week program, he said. "We've just had remarkable success with it."
Barnett isn't sure what to expect from the first year at Orchard. She asked East Helena officials about their program, but was largely on her own within School District 2. Orchard's principal, Jeremy Carlson, signed off on the idea.
"At first I figured, let's open up the classroom and see what happens," she said. 
She started pursuing the program after legislators killed a $12 million ask for public preschool funding requested by Gov. Steve Bullock this year. A $37 million proposal failed in 2015.
Barnett testified in support of the bill in Helena. 
"When I came back, I was just so frustrated, and I just talked to Jeremy and said, 'Rather than wait for the state to take action, we'll do something for our kids,'" she said. 
Legislators did approve $3 million for a grant program to existing preschools, and the state receives funds from a $40 million federal preschool grant. But most early education advocates highlight Montana as an example of a lack of investment in preschool. 
There's a mixed body of research on the benefits of high-quality preschool programs, but most of it shows that such programs have long-lasting educational, social and health benefits. And the kids who benefit most are often the ones that start the furthest behind. 
In Billings, many of those students attend Orchard. The school usually has low test scores, and more than 60 percent of its student body come from families that qualify for programs like food stamps, one of the highest rates in School District 2.
Nationally, academic outcomes are strongly correlated with the financial success of students' families; poor kids typically perform worse than more well-off students on measures like standardized tests and graduation rates.
"We don't have the ability to control where these kids come from," Barnett told legislators. "We do have the ability to give them an equal playing field."