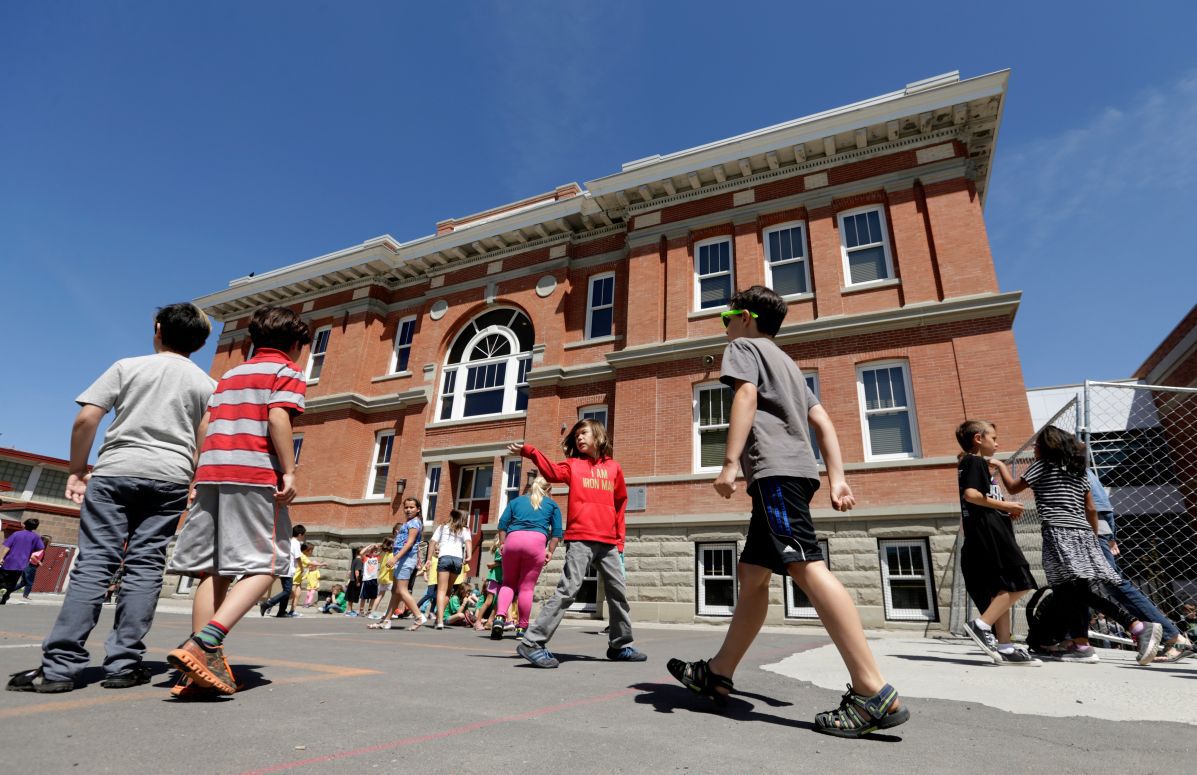 Should naughty kids have to stay inside for recess?
An SD2 committee is asking educators to think twice. The School Health Advisory Committee approved changes to a policy proposal that would recommend that physical activity, like recess, not be withheld as a punishment. 
The proposal notes several circumstances in which that recommendation might not hold up, like concerns over student safety or time-sensitive academic issues. It also encourages using physical activity as a reward and says excessive exercise shouldn't be used as a punishment. 
Administrators had previously expressed concerns about "unintended consequences," citing the recommendation against withholding physical activity.
"I just think it really begins to limit some of the options that are available to teachers and principals," Brenda Koch, who oversees SD2 principals, said at another committee meeting Tuesday. 
Trustee Gordon Klasna, who works as a principal at Lockwood's Eileen Johnson Middle School, was worried parents might misread the policy.
"Sometimes people see recommendations as mandates," he said. 
Superintendent Terry Bouck agreed with those concerns, but ultimately supported the policy. 
"I share them, but these are concerns inherent with being an administrator," he said. "Sometimes people will grab one sentence or two ... . I think there are enough qualifiers in this."
The committee quickly dismissed the idea of pulling the recommendation against withholding activity as a punishment. 
"I think that the committee feels like that was one of the core messages," said trustee Mike Leo, who has championed the idea among trustees. 
Orchard Principal Jeremy Carlson said he thinks the proposal does enough for administrators.
"It gives us and teachers some wiggle room, as far as school safety," he said. 
Senior High English teacher Sarah Lord said that the recommendation for using physical activity as a reward would help teachers pull the trigger on "brain breaks" instead of worrying they might be viewed as wasting time. 
"That's a powerful tool for your teachers in a middle and high school setting," she said. 
Leo has frequently cited research that suggests that in-school exercise can improve students' academic performance. 
"This isn't just a bunch of health nuts who think it's a good idea," Leo said. "It is extremely cheap to tell kids to go run around."
SD2's wellness policy doesn't specifically address physical activity and discipline. 
The new proposal will be reviewed by a group of SD2 administrators and lawyers before going before the full school board, a committee and then the full board for three separate readings before it is finalized.  
The committee took up the proposal in part because policies addressing physical activity and recess could affect recognition schools can receive from the U.S. Food and Drug Administration. Leo previously described the language he introduced as "pretty boilerplate."
Wisconsin's state education department offers a sample wellness policy that says physical activity "will not be withheld as punishment for any reason" and requires at least 20 minutes of recess for elementary school students. 
A 2014 document compiled by the Centers for Disease Control and Prevention found that most school districts had no specific recess policies, and only 20 percent required recess. Montana does not require a daily recess for elementary students; the CDC found that only five states did.