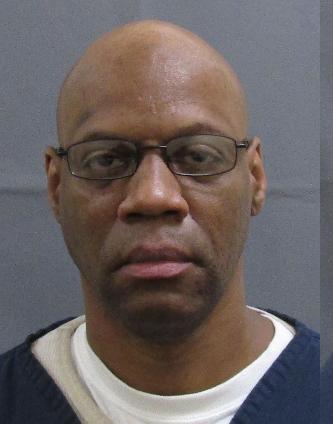 Amid a COVID-19 outbreak at the Billings jail where he's been held since March, Eugene Linwood said he's frustrated and worried.
"I have concerns," he said, in a phone call Thursday from the Yellowstone County Detention Facility. "I'm 57 years old."
Linwood said he has chronic obstructive pulmonary disease and pre-diabetes, and has been issued an inhaler and put on a special diet for medical reasons.
He was one of 40 men to test negative last week for the virus. Another 30 are positive. Four female inmates tested positive last week, as well.
Linwood said he and others in the jail have been in touch with family and friends for support.
"But they don't know what to do," he said. "They shower me and others with, you know, their blessings and prayers, but we still are in the hot zone right now."
As of Friday, Linwood was one of 472 inmates inside the county jail, built to hold 434 people.
Officials say the crowding owes to an uptick in violent crime and ballooning numbers of inmates waiting for transfer to the state prison or other Department of Corrections facilities. The department is capping new inmate bookings at 25 a week at the men's prison in Deer Lodge, and six every two weeks at the women's prison in Billings. 
Linwood's active cases are for nonviolent offenses, although his out-of-state criminal history includes bank robbery convictions.
Linwood's release was revoked on Aug. 4 after he admitted to parole violations earlier this year including: moving to Billings without approval, failing to keep an approved residence after his Belgrade landlord evicted him, and failing to keep in phone contact with his parole officer.
He's also facing new charges, accused of failing to return a rental car he loaned to a friend and never recovered, and writing a check from a closed bank account to cover a used car purchase from a dealership.
Bail in the new cases is set at $100, but the parole revocation means he would remain in custody even if he posted the money.
Linwood has been frustrated about the response by county and state officials to his case. He argued to be released and placed on a GPS monitor, based in part on concerns for his health.
A lawyer for the Department of Corrections said on Aug. 5 that Linwood's request was based on speculation that he might contract the virus, "but such infection has not occurred."
To Linwood, that translated to: "If he gets the disease, then we'll do something about it," he said.
The language used by the department lawyer also appears in a Montana Supreme Court order from June 30, rejecting a similar argument for release by a Missoula County man.
"(Jamie) Chandler's request rests on speculation that he may acquire the disease but such infection has not occurred," the 5-0 order said. 
Linwood's request was for a hearing to determine whether he was being jailed illegally. Those requests, called petitions for a writ of habeas corpus, are often filed by self-represented inmates, and frequently denied for legal insufficiency, as Linwood's was. 
Linwood expressed frustration at having been tested only once for COVID-19 while at the jail, and at not being given a mask to wear each day.
"I feel it's necessary that the public needs to know," he said. "You know, we got family members out there who are concerned for our safety as well."
Yellowstone County jail protocols
Jail staff has been following a directive issued March 13 outlining protocols for addressing COVID-19. Jail Commander Capt. Roger Bodine provided additional information below. 
MASKS FOR INMATES: The jail isn't routinely issuing masks to every inmate. They'll get one when they leave their housing unit and have it taken away and thrown in the trash when they re-enter the unit. The masks the jail provides are basic surgical masks that contain a small metal plate inside the stitching, which Bodine said could be used as a weapon. The jail also sees masks as a potential security risk if a fight breaks out and staff isn't quickly able to identify who's involved. Bodine also cited cost as a factor behind the decision not to issue masks to every inmate.
MASKS FOR STAFF: Every staff member gets a mask, but they're not required to wear it during their entire shift. It is required any time an officer is patting someone down or entering a unit where people have tested positive for COVID-19. Bodine said the building isn't subject to the statewide mask mandate because it's not open to the public. He also said there's no routine reason for inmates to come within 6 feet of staff.
SANITATION: Inmates can request alcohol-based hand wipes. There are hand sanitizer pumps located outside of each housing unit, and inmates are supposed to use them upon exit and entry. Bodine said the jail doesn't provide better access to hand sanitizer because people might drink it, due to addiction. The jail has purchased electrostatic sprayers for regular disinfecting. To clean cells the jail bought a machine that has a hose that can spray down surfaces with cleaning solution and vacuum up the dirty liquid.
ISOLATION PROTOCOL: New inmates are held in intake for 72 hours before being moved to general population. Bodine said the jail was holding new inmates for a full two weeks at the start of the pandemic but had to shorten the timespan due to crowding. There is one men's and one women's unit to quarantine anyone known to have or suspected of having COVID-19.
TESTING: Inmates showing any symptoms suggestive of COVID-19 are tested. Known contacts of those who test positive are not automatically tested but have been in some cases. Jail staff rely on guidance from Correctional Health Partners, the county's 24/7 on-site private medical provider, in determining when to test an inmate. The jail has no plans to conduct facility-wide surveillance testing.
Last week's outbreak among men required staff to repurpose a former gym as a backup quarantine unit. The men's quarantine unit has 10 cells, enough to accommodate 20 men, but 30 men tested positive. Jail officials responded by putting the two men showing symptoms in the quarantine unit, leaving space for more if needed, and moving the 28 men who tested positive but were asymptomatic into the repurposed gym.
The gym has no toilets, showers or phones, so staff must escort the men to another section of the jail for those needs.
Bodine said the facility's staff has been stretched thin, and officers have had to take on extra shifts.
The jail now has two rooms dedicated to serving as courtrooms for video hearings, "and they're full time," Bodine said. "They're going Monday through Friday, 8 to 5." Before the pandemic, the jail had just one, but as more hearings take place remotely, staff has had to create a new courtroom.
Chief Judge of the 13th Judicial District Mary Jane Knisely said all jail transports have been suspended indefinitely. Knisely called a meeting last week among court and jail officials for a briefing on the outbreak at the jail. 
Other facilities
In Big Horn County jail staff are wearing masks, face shields and gloves while on duty, according to public information officer Rhonda Johnson. 
At Department of Corrections Facilities across the state, inmates have been issued masks sewn by inmate laborers at the Montana Correctional Enterprises, the department's vocational program.
The department has committed to conducting sentinel testing to better understand the spread of the virus among asymptomatic people. But as of Friday the state's testing and population data showed that less than half of the men at Montana State Prison and at Crossroads Correctional Center had been tested.
In Cascade County, Sheriff Jesse Slaughter told the Great Falls Tribune the jail issued all inmates masks after 53 inmates and two staff tested positive for the new coronavirus recently. He said they'd initially been unable to purchase masks appropriate for detention facilities, the Tribune reported. 
Concerned about COVID-19?
Sign up now to get the most recent coronavirus headlines and other important local and national news sent to your email inbox daily.