Billings law enforcement officials suggested Friday that increased substance abuse during the COVID-19 pandemic will affect schools and students.
Yellowstone County Attorney Scott Twito raised concerns about what he described as rising meth use in the Billings area, and the violence and neglect surrounding the drug. 
He shared an anecdote about a pair of young children recently removed from their parents home after a teacher reported alarming signs of neglect, including severe hunger.  
"The parents had completely neglected these kids because they were hopelessly addicted to methamphetamine," Twito said. "I don't think that teacher wanted to (report it), but the teacher had an obligation to do it, and they did the right thing."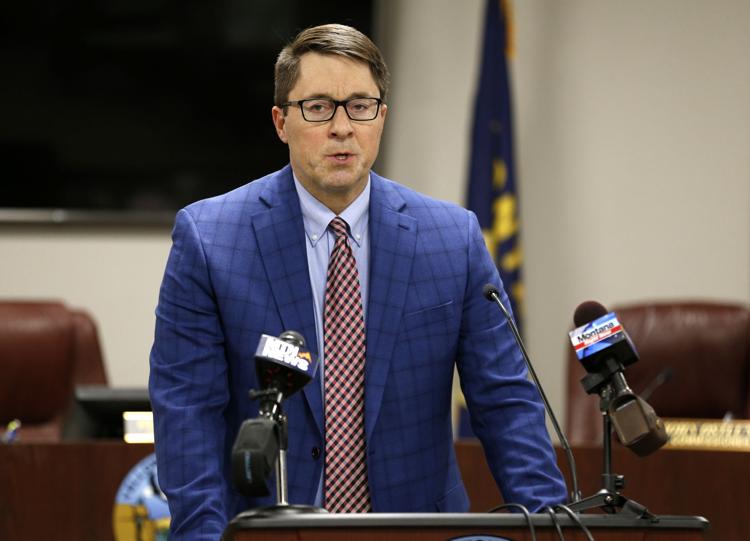 As schools across Montana reopened with different models for in-person attendance this fall, one of the most frequent statistics cited by proponents for getting kids back into buildings was a 40% drop in referrals to child protective services. 
Yellowstone County Health Officer John Felton cited the statistic during a school board meeting, arguing that along with increases in stress and anxiety levels and documented spikes in alcohol sales, it would be nonsense to assume the drop in referrals reflected an actual decrease — those circumstances would likely lead to more domestic violence. 
Research about childhood trauma shows that traumatic experiences can effectively rewire kids' brains, locking them into fight or flight mode, and adversely affecting their decision making for years ahead. 
Twito was one of four law enforcement officials on the panel, which was organized and moderated by Superintendent of Public Instruction Elsie Arntzen. 
SROs 
The panel also applauded school resource officers, whose role has recently come into the national spotlight. 
Several major metro school districts, including Denver, have removed some or all SROs from schools. Such a move has long been a priority for civil liberties groups like the ACLU. 
Conversations Friday also flirted with the debate about "defunding police" — a phrase often wielded by either side of the political spectrum with all the subtlety of a sledgehammer. 
In actual policy, the phrase refers to taking some money from traditional police budgets and putting it toward different response resources — for example, using a social worker to respond to some social problems like homelessness rather than police. 
Largely that debate has bypassed Montana schools. A proposal to the Helena City Council that would have pulled police from schools and redirected the money toward mental health resources was set aside for this year. 
Each of the law enforcement officials attending Friday's meeting repeatedly mentioned funding being important for their agencies. 
"We're always looking for the extra grant, the extra something, so that we can do our job more efficiently and put more cops on the street (and in schools)," Yellowstone County Undersheriff Sam Bofto said. 
Police in schools play a critical role in developing good relationships between officers and kids, he said. 
There are about 60 SROs in Montana, Arntzen said, according to a recent compilation. She said that whether to employ one should be a decision left to schools and local police, but that she believes schools should have more. 
School safety is a frequent topic for the Republican, who is running for re-election against Democrat Melissa Romano this fall. She has held similar panels in the past, and participated in a White House roundtable on the topic in December 2018. 
Get local news delivered to your inbox!
Subscribe to our Daily Headlines newsletter.