Indian relay faces uncertain future in Billings; organizing body under fire for unpaid bills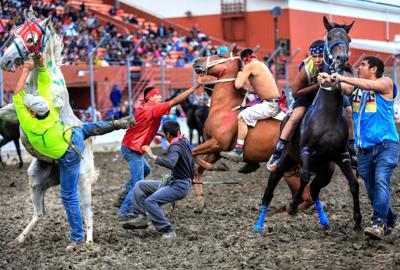 Billings' All Nations Indian Relay Championships face uncertainty after last season's bills have gone unpaid and the organizer's advisory board defected to form a competing sanctioning body.
The Professional Indian Horse Racing Association organized four events and sanctioned 17 relays in 2016, including events in Billings and Crow Agency. That won't be the case in 2017. PIHRA's schedule lists only the All Nations Indian Relay Championships to be held in Billings this September.
Many former PIHRA-sanctioned events will now fall under the Horse Nations Indian Relay Council, a group formed in 2017 by former PIHRA board members.
Calvin Ghost Bear, Horse Nations board president, said he grew concerned about PIHRA's business practices after receiving phone calls from vendors and relay teams who had not been paid after the last events of 2016, including the championship in Billings.
Ghost Bear said when board members tried to investigate, they were not given access to PIHRA's financial information. That's when they learned their authority was mostly ceremonial.
"(PIHRA president Gary Fellers) never wanted to give the control up but he wanted to use the Indians as a token board," he said.
Fellers said PIHRA was formed as a limited liability company with himself and his wife, Jeanette Sassoon, as its officers. He later recruited prominent Natives for an "advisory board."
"Nobody wanted to have any responsibility when it came to financial decisions but still that stuff was generally talked about," Fellers said.
The 2016 All Nations Indian Relay Championship was the first of three under contract with MetraPark.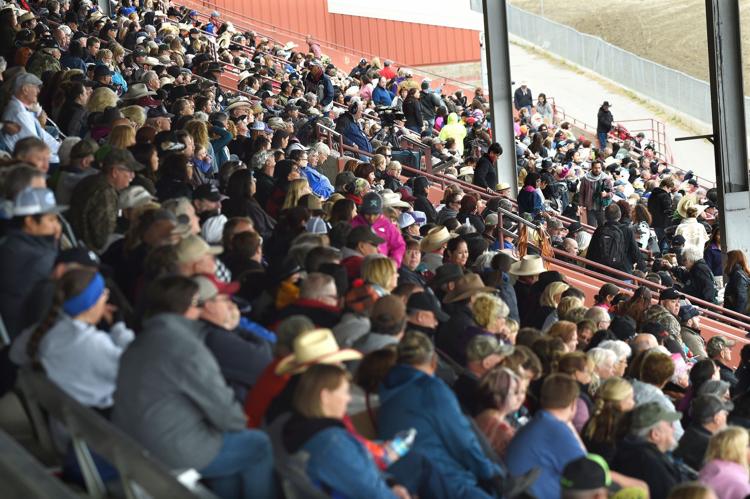 The event suffered from rainy weather and lower ticket sales in 2016. MetraPark records indicate the relay event sold about $267,000 in tickets in 2015 but only about $199,000 in tickets were sold for the 2016 Relay Championships. Production costs totaled just less than $50,000 each year including rent for the venue, grandstand fees, cleaning, track preparation, the cost of a standby ambulance and various other charges.
Fellers said PIHRA spent $300,000 on the Billings event and ended up losing money.
"I didn't know until that Monday we had a hole," Fellers said. "I thought it was about $30,000 (loss). I didn't know until I got the figure from the accountants a couple weeks ago, it's about $50,000. That's not just Billings, that's over the season."
Fellers said most contractors were compensated before the Billings event, but some have not been paid in full. This includes an unpaid bill to Billings Sign Company for large banners hung on the Metra grandstands ahead of the event and Dana Bowman, an Army veteran and double amputee who parachuted into MetraPark with an American flag. Fellers denies owing money to some of the other individuals and businesses who claim they were not paid.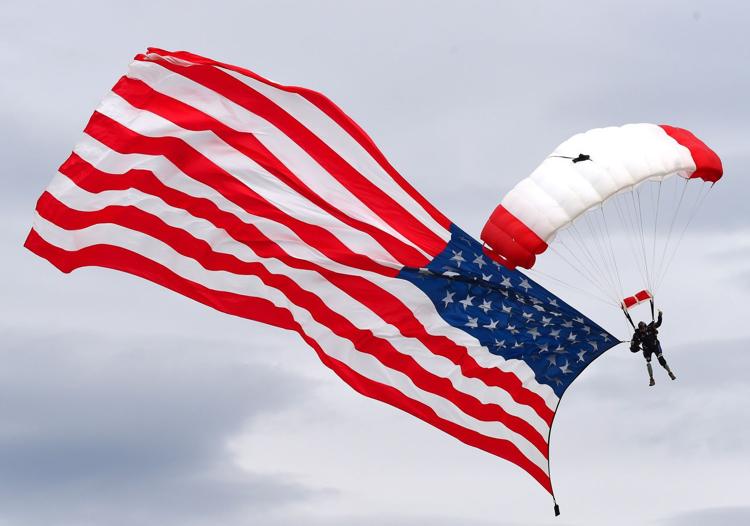 Karen Galanaugh owns and operates Wellington, Florida-based Galanaugh & Co., a public relations firm. Galanaugh said she coordinated events for PIHRA "from the ground up." She secured relay sponsors, venue arrangements, ticketing systems and organized publicity opportunities.
She said she was not paid for nearly $10,000 in services that Fellers contracted ahead of the 2016 relay season. She was told to defer payment until after the championships in Billings but following the event still didn't receive her remaining compensation.
"I was basically told by Gary Fellers when I tried to collect that I misunderstood our arrangement and he didn't owe anything," Galanaugh said.
The unpaid bills don't end in Billings. PIHRA held an event at the Black Hills Speedway in Rapid City, South Dakota on the weekend of Oct. 7 to 9. Ed Kirchoff, the speedway's owner, said he agreed to split the expenses with PIHRA but ended up paying all the weekend's bills.
Kirchoff said he also wrote a $50,000 check to pay the relay teams but later learned not all of the money was received by the competitors. Fellers has not returned his phone calls or emails since the event.
Stan Brewer, owner of Brew Crew Racing relay team, traveled from his home on the Pine Ridge Indian Reservation to compete at the Rapid City event.
Brewer said he was drawn to the event by the promise of a $50,000 purse and the promise of paid traveling expenses. His team did well and took second in the weekend's championship race. But the $2,000 he received for the performance was about half what he expected.
Brewer said he'll continue racing in 2017 but definitely won't be competing in Billings.
Gary Fellers said PIHRA will not sanction any other relay events in 2017. The lone PIHRA event will take place from Sept. 21 to 24 in MetraPark. He is still determining how to select teams to compete without points accumulated from sanctioned events.
Fellers said Indian Relay is big enough for multiple organizations but the split didn't have to happen.
"Calvin (Ghost Bear) is trying to set up his own association so he can run it, he can be the big deal. I don't know," Fellers said. "We were friends for five years. To me, everything I've said and done had been truthful and above the board."