Bringing Rafael Aguirre to the United States to perform with the Billings Symphony hasn't been easy. The internationally renowned Spanish guitarist will make his debut with an American orchestra on Saturday in Billings. He's visited more than 35 countries in his 20-year career, but it's been a logistical nightmare to travel internationally since the onset of COVID-19.
"It's very important for audiences in Billings and for the orchestra to have the opportunity to work with wonderful artists like Rafael," said Ignacio Barrón Viela, executive director of the Billings Symphony Orchestra and Chorale who's been working to bring the guitarist to Billings for two years. "They're ambassadors of different cultures."
Originally scheduled for February, the concert was pushed to October after it became obvious that COVID-19 wasn't going away. As the pandemic continued, the U.S. added layers of complications for guests entering the country, including a "National Interest Exception" requirement to all U.S. visas in May, implemented by the U.S. to curb the amount of global travel to the country due to the pandemic.
"Everything was like a movie," described Aguirre of navigating the changing restrictions. Two weeks before he was due in Billings, Aguirre got the green light to travel to the U.S. "The embassy told me, 'You will love Montana,' and that day I booked my flights."
There were still a few hurdles ahead. Before departing, Aguirre had to test negative for COVID-19 and board an international flight from Spain to Dallas, then onto Billings where he was expected for rehearsals on Thursday evening, Friday morning, and a Saturday performance at the Alberta Bair Theater.
"When I saw Ignacio in the airport, I thought, 'Okay. I think the challenges are behind us,'" said Aguirre. "We were talking about this in 2019. It is like a long book."
That book included three letters of testimonial to obtain Aguirre's NIE. The Billings Symphony, the Cultural Counselor of the Embassy of Spain, and the Acción Cultural Española all wrote letters lobbying for Aguirre's talents, which he submitted to the U.S. Embassy in Madrid. Barrón Viela even enlisted the support of both Montana senators, an advocacy team from the League of American Orchestras, an immigration specialist based in California, and the Spanish Embassy in Washington, D.C., to lobby for the artist.
In his letter, Barrón Viela was required to prove that no one else could substitute and present this culturally unique program. "The qualities, knowledge, and expertise that Rafael brings to the Billings Symphony Orchestra are unique, and no other classical guitarist in the United States will be able to replace him for this concert," he wrote.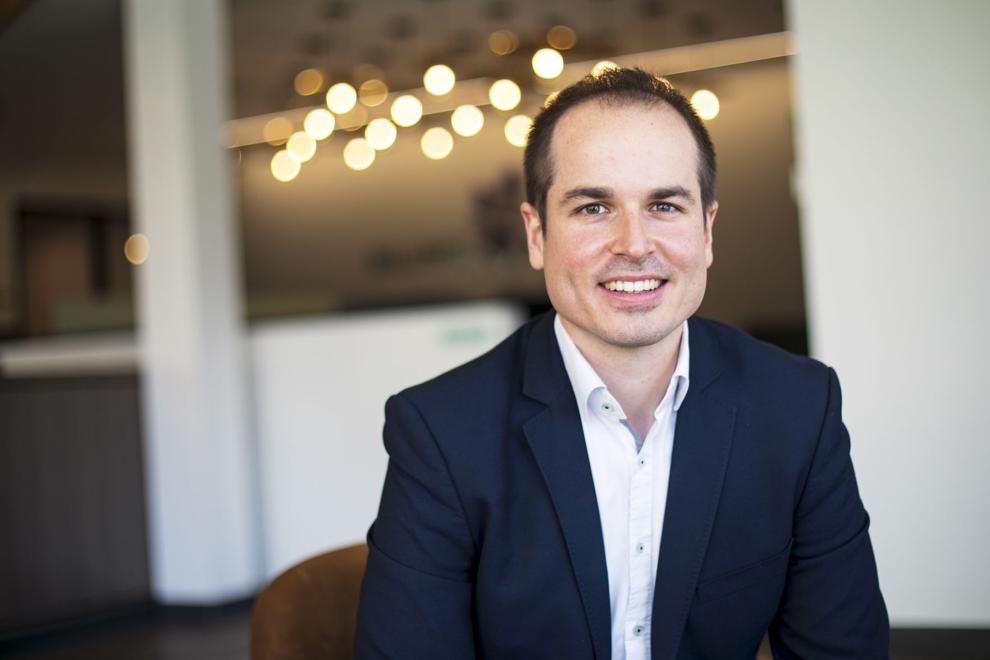 Critical function
Barrón Viela, who was born in Zaragoza, Spain and knew Aguirre personally, had long wanted to bring him to Billings. A Spanish-themed concert came together, centered on Aguirre performing Joaquín Rodrigo's Concierto de Aranjuez, one of the most notable pieces for Spanish guitar.
"It's probably one of the most performed pieces of classical music in the world," said Aguirre, who began his career playing the concerto across Spain and Morocco with a youth orchestra. "We were making a lot of mistakes because it's a very difficult piece to play. You have to get into this swing and the groove of the music."
Aguirre has taken that piece with him around the world, and has even performed it in the Royal Palace in Madrid, whose gardens inspired the composer Rodrigo to write something that would transport the listener to a place of magnificence. Rodrigo, who was blind from the age of 3, would frequent the gardens with his wife Victoria Kamhi de Rodrigo, a Turkish pianist, who described the visual splendor to her husband.
The piece was written in 1939, the same year that Victoria delivered a stillborn daughter. It was said that immense sadness permeated the couple, which factored into the composition Rodrigo created, a melody of sorrow and longing that became the adagio section of the Concierto de Aranjuez.
To perform such a piece, Aguirre describes entering the psyche of Rodrigo. "I try to put myself into his skin, when he was expecting this child to be born, and suddenly they lost the child." The second movement ends with high notes that Aguirre said represent the child going to heaven. "I express with this type of voice that has intensity, but not volume ... I try to make (the guitar) sing."
The piece has three movements, opening with a more festive approach but moving into a somber midsection conveying the couple's tragedy, but also their love song.
"We wanted to make sure that we not only performed Spanish composers, but presented work performed by Spanish conductors and players," said Barrón Viela, who also booked a guest conductor from Spain, Jaume Santonja, to lead the performance.
Aguirre received permission to travel, but Santonja was unable to get an appointment with the U.S. Embassy in Madrid in advance of the concert. Guest conductor François López-Ferrer, who resides in Cincinnati, stepped in at the last minute.
Heather Noonan, vice president for advocacy for League of American Orchestras, describes the presentation of international artists as a critical function of the U.S. performing arts scene.
"It brings together a diversity of musical ideas and provides opportunity to perform next to artists with a breath of experience," said Noonan. "And it can be an economic driver in communities of all sizes."
Comparing ticket sales from the prior season, the Billings Symphony saw a 45% loss of earned income due to the COVID-19 pandemic, according to Barrón Viela, who estimated an additional $40,000 in ticket sales and $20,000 in donations and grants would be lost if the concert featuring Aguirre were not to go forward.
In addition to the financial implications, there's a cultural exchange that remains valuable to arts organizations and their patrons. Noonan, who works with individual orchestras across the country, said she hears that engaging with international partnerships does outweigh the challenges of the cumbersome process to present artists from other countries.
"There is an eagerness and excitement of returning to concert activity as we knew it before, but we do still need help clearing these hurdles," Noonan said.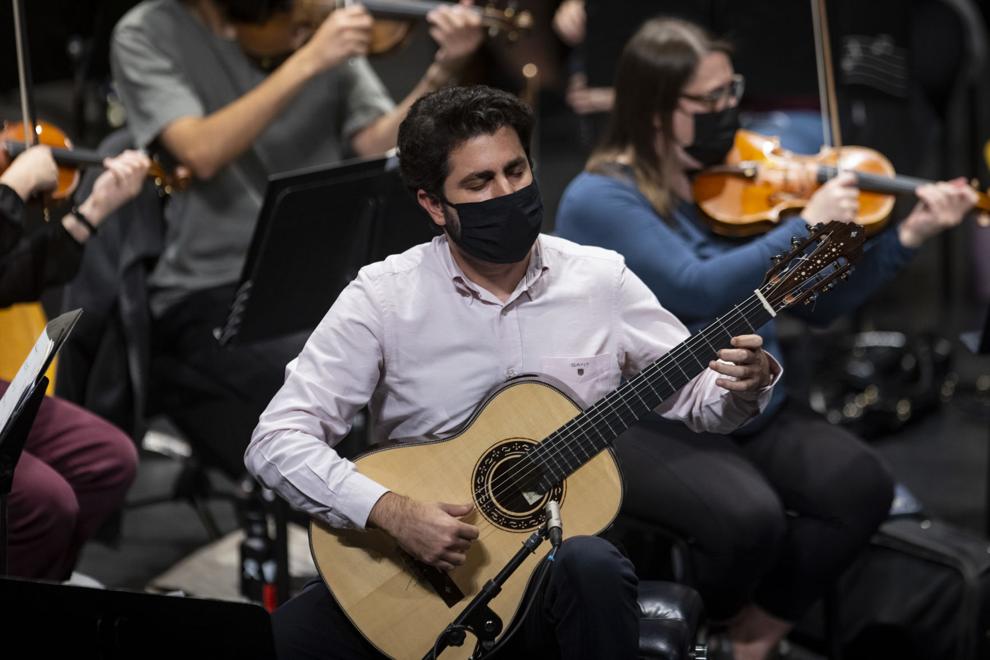 'Another layer of complications'
For international musicians, the process to work in the U.S. was already multi-layered, including filing an employment-based visa petition with U.S. Citizenship and Immigration Services, the artist visiting the U.S. Consulate in their resident country to get a passport stamped, as well as participating in an interview that now requires NIE documentation that the artist's services are unique and unable to be performed by someone else already residing in the U.S.
The League of American Orchestras, which works internationally to shape policy and improve opportunities for national cultural exchange, also helps individual orchestras navigate the complex rules around international cultural exchanges.
"With COVID restrictions, it's added another layer of complications," Noonan said.
In September, the White House announced an easing of restrictions for entry into the U.S. for fully vaccinated international travelers, but details are still a bit vague and an exact date for when this will be implemented has not been released.
"With these new rules, there will be fewer cases when a NIE is required, which is good news for international artistry," said Noonan.
As travel restrictions lighten up, there is expected to be an influx of groups and individuals launching more international activity, which also means a higher volume of visa petitions could flood the U.S. Immigration Services.
Noonan said such challenges are longstanding, and arts organizations collectively have been pressing the U.S. government to adjust the visa process to become more reliable, affordable, and streamlined.
"Especially because the reputation of the U.S. based presenting organizations are on the line when they've advertised an artist to an audience and have done everything on their part to prepare and bring the artist to the U.S.," said Noonan. "It is very difficult to make a big change in plans close to a performance."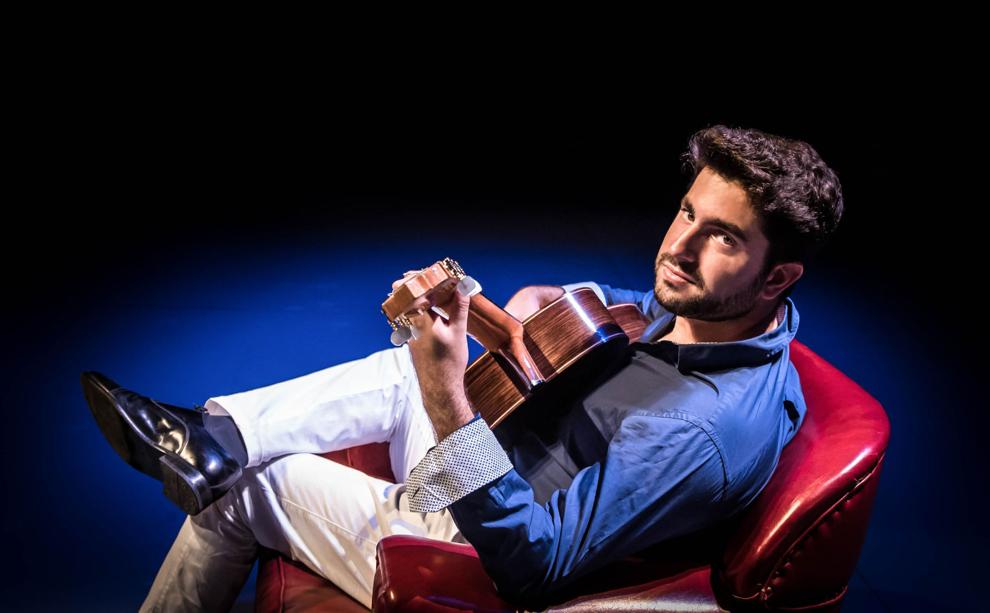 Aguirre doesn't consider performance to be his job, but rather his passion. "My job is to jump into a plane and all these stressful things," he said. "If I really connect with the audience, then everything else — all the stressful things — will disappear, and the stage really wins over it all."
Such a connection didn't happen for him during the pandemic, when he was locked down in Spain streaming concerts from his home. "That was more like a substitute," he said. During that time, Aguirre did consider quitting music all together and starting a fried fish shack on the beach or to stop touring and start teaching at a university. "I have thought everything that a human can think," he said.
Yet, being on stage is a freedom Aguirre craves. "You can forget about the world, forget about your life, your past, your future … everything. That's the connection with some kind of mystical magic that only happens on stage."