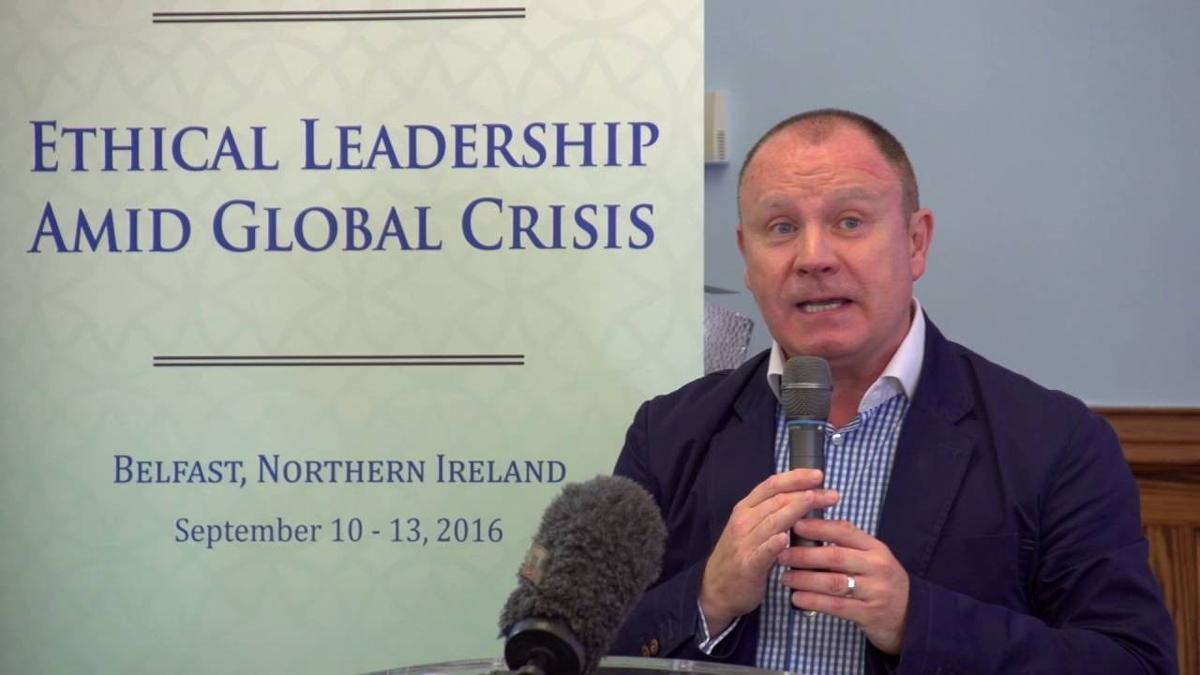 It's been more than a year in the planning, but the timing of the Wheatley Lectures series Thursday and Friday at Rocky Mountain College couldn't be better, organizers say.
Kim Woeste, chaplain and director of Spiritual Life and Church Relations at Rocky, said the main goal of the lectures, "Creating Community in Fracturing Times: Returning Civility to Civil Dialogue," is to unify the community.
A highlight of the series is a 7 p.m. Thursday lecture in Taylor Auditorium featuring Gary Mason, who spent 27 years as a Methodist clergyman in Belfast, Northern Ireland, and has played an integral role in the Northern Ireland peace process, according to information from Rocky Mountain College. The lecture series is free.
Woeste said it is exciting to have Mason here and for Rocky to take a strong position as a community leader to address social justice issues.
"We want an event that helps us explore what helps us maintain community in spite of the difficult times we are living in," Woeste said.
Mason will be joined Thursday evening in a panel by Rev. Karen Oliveto, who served as the first female pastor of the 12,000-member Glide Memorial United Methodist Church in San Francisco; Rabbi Uri Barnea, a Billings resident who is a native of Israel and son of Holocaust refugees; and Rev. Matthew Charlton, assistant general secretary of the Division of Higher Education of the General Board of the Higher Education and Ministry of the United Methodist Church.
Woest said she hopes to make the Wheatley Lectures an annual event, perhaps expanding it next year to provide more community and Rocky faculty involvement. The series is named for Methodist Bishop Melvin E. Wheatley Jr. to honor his ideals, including social justice, promotion of an inclusive church, academic inquiry, pastoral care and ethics.
"We hope this generates dialogue in the community," Woest said.
In a telephone interview with The Billings Gazette, Mason said the conflicts of the world can't be solved in an easy, one-size-fits-all solution.
"I'm not coming to the U.S. with a seven-steps-to-success scenario," Mason said. "None of them work every time. I think it is to create a context to allow those in American society to hear one another. It's no secret globally that America is very divided."
Mason said he recently read an article that used the phrase, "The state of our politics reflects the state of our souls." He said he often quotes those words as he travels the world to discuss conflict resolution.
"Words, not machines, created Auschwitz," Mason said. "The language we use is really important. We need to look at this on a higher level."
Events in the Wheatley Lectures series begin a 1 p.m. on Thursday and culminate with a noon lecture by Barnea with dialogue from Mason and Oliveto in Taylor Auditorium. For the full schedule, visit www.rocky.edu.