When a gunman in the midst of a police pursuit ran at Colette Davies and her car Monday night, she wasn't sure whether to run or dive to the ground.
She thought she might be shot. Her adrenaline running, the action came instantly, instinctively.
"You don't process," Davies told The Gazette Tuesday. "You react."
Davies didn't know it right away, but she was in the path of a crime spree Monday night that crisscrossed Billings.
Davies, who is running for district judge, was the third person threatened by McElmury at gunpoint that night, according to an account of events from Billings Police Chief Rich St. John. Her SUV was the third vehicle stolen in the crime spree.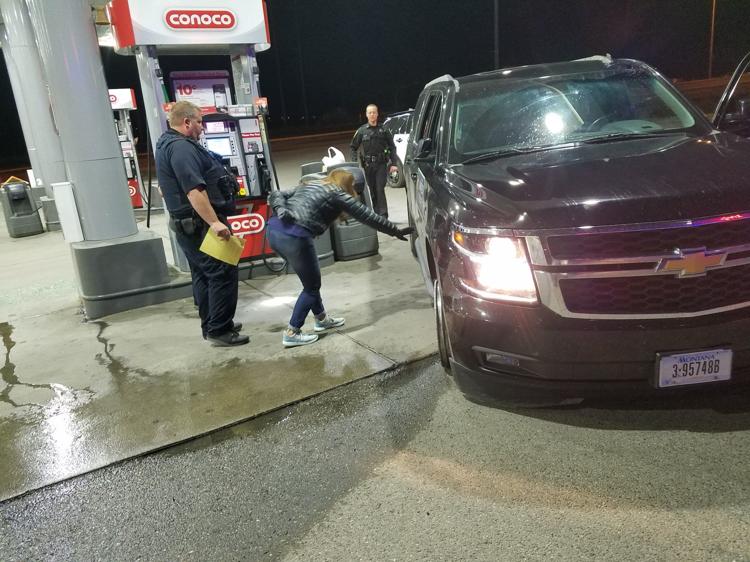 That black Chevrolet Suburban, complete with placards on the doors advertising her campaign, went down Shiloh Road, through town on Interstate 90 and into Lockwood with her daughter's homework in the back and a police pursuit in tow.
Davies said she and her husband were out after 10 p.m. to put up two large campaign signs on some land off Shiloh Road. First, she saw some police activity traveling north.
"I see this string of police cars coming the opposite direction at a very high rate of speed," she said.
They placed one sign on the north end of the property, and Davies said she went back to the Suburban to grab some zip ties. Her husband was farther away setting up the next sign.
Davies got into the car to drive the zip ties over when another vehicle appeared, this time heading the wrong way south on Shiloh.
"Then the car starts coming at me," she said. "So I'm thinking, 'That's not right.'"
She said the oncoming car forced her up onto the curb. Both vehicles stopped, and a man came toward her.
You have free articles remaining.
"He was running at the car, running with the gun," she said.
According to police, it was McElmury, who they say led police on a destructive pursuit through Billings. It began off of Laurel Road, where officers first encountered McElmury and another man burglarizing a business, according to St. John.
By the time the pursuit reached Davies on Shiloh, McElmury was in his second stolen vehicle, police say. The tires were flat after being spiked by police a few blocks away.
Davies said she got out of her car as soon as she could, putting her life above her property.
"Take my car," she said. "Please don't shoot me."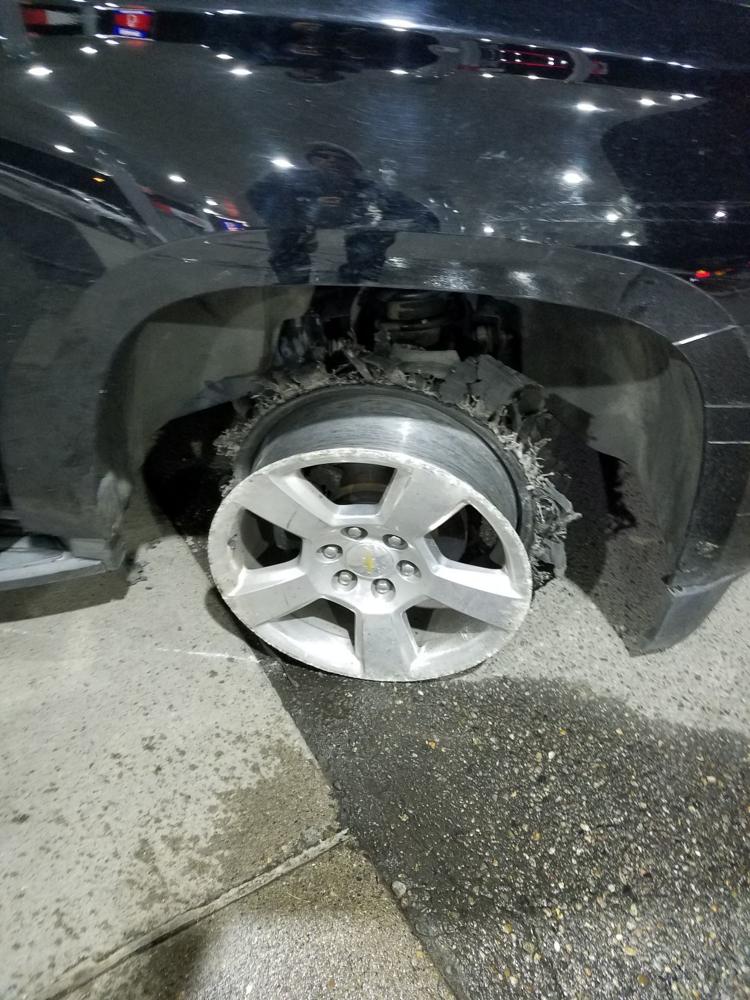 In an instant, the pursuit continued south. Other officers came to help Davies and her husband in the time that followed. Her Suburban ended up at a Lockwood gas station, where McElmury allegedly stopped with flat tires and stole another vehicle.
There are more mundane, logistical issues in getting wrapped up in another's crime spree. Davies' daughter needed her homework and soccer gear from the car. Davies said she had insurance claims, police reports and work to complete the next day without one vehicle.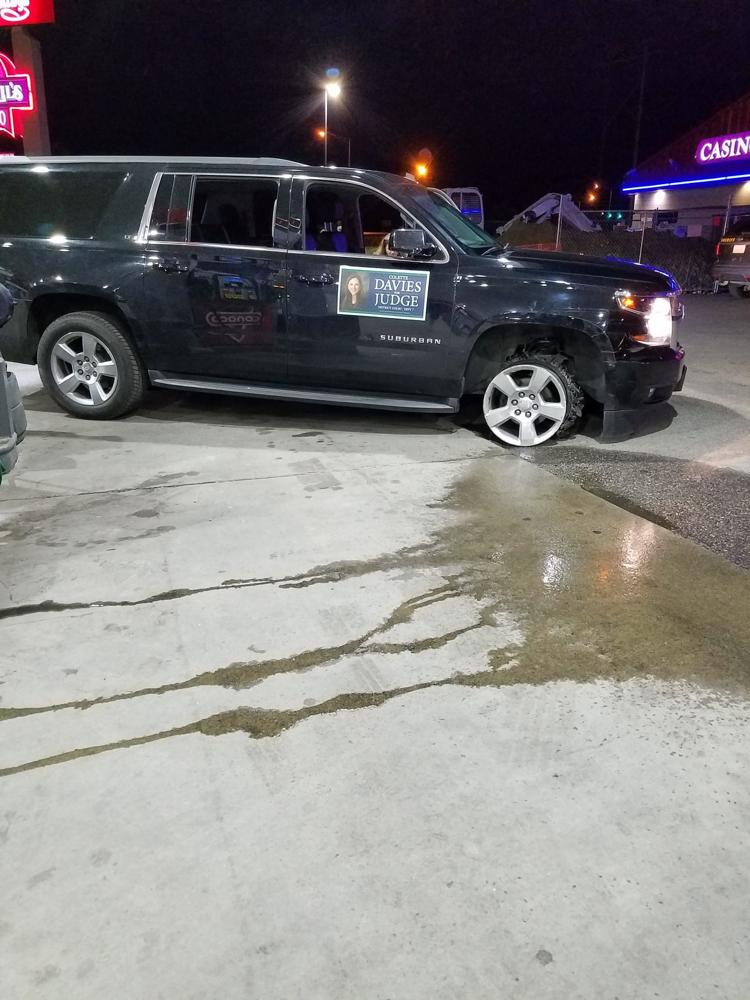 Davies didn't get home until 2 a.m. Tuesday. She said she couldn't sleep, because the less mundane possibilities weighed on her mind. What if she or her husband were stuck in the Suburban with McElmury? What if the gunman shot one of them?
She said things ended up pretty good within the context of an armed carjacking, meaning she and her husband weren't hurt.
Davies, an attorney and former Billings municipal court judge, said it's one thing to work in the justice system with people accused of crimes. It's another to face them during the commission of a crime.
"My eyes were on the gun," she said.