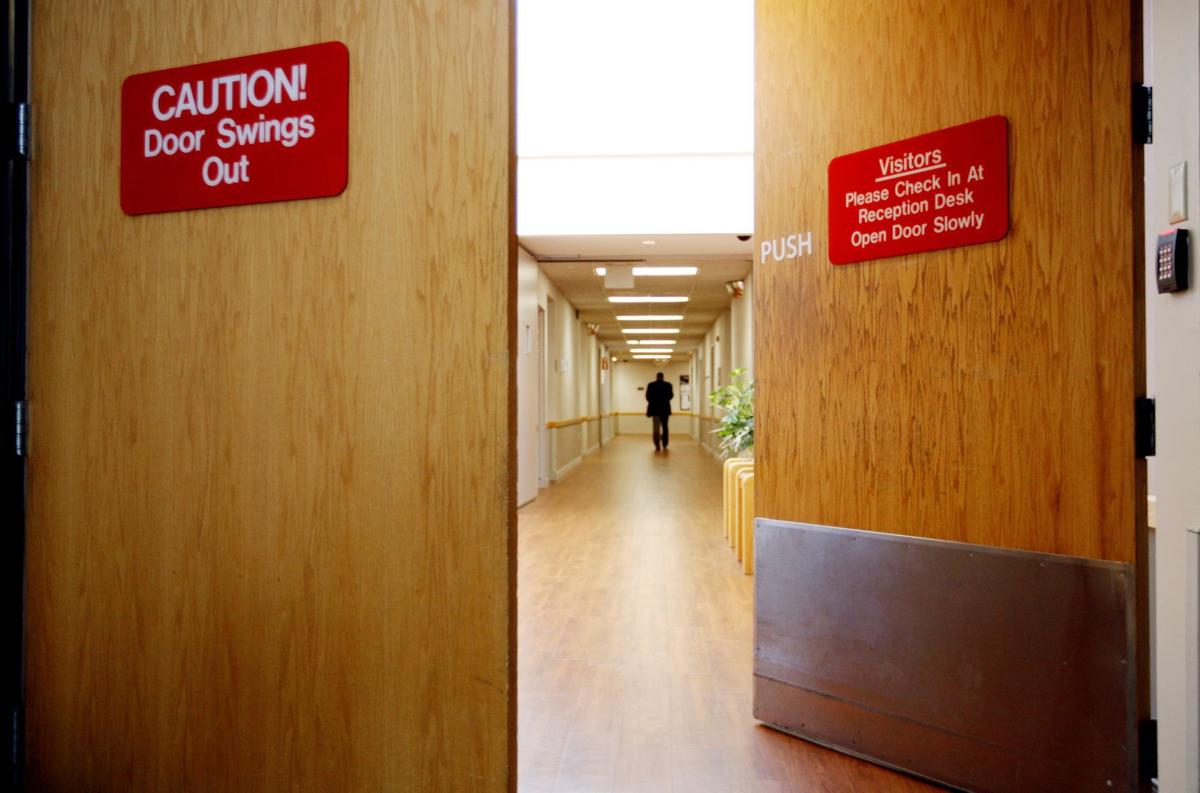 A $784,271 grant will help the Billings Clinic establish a new level of care for people who arrive at the hospital with a mental health crisis.
The grant, awarded by the Leona M. And Harry B. Helmsley Charitable Trust, will allow the hospital to complete work on its new Psychiatric Stabilization Unit.
The unit, located in a remodeled space at the Billings Clinic Psychiatric Center, will include space for up to 12 adults and five youths, said Dr. Eric Arzubi, chair of the Billings Clinic Psychiatric Department and a child and adolescent psychiatrist. Work on the center is expected to be completed by the end of January.
Ten to 20 people a day with psychiatric issues seek help at the Billings Clinic emergency department, Arzubi said. In 2017, that totaled 5,000 visits, both adults and youth, and soared to 32 on one record-breaking day this fall.
Until now, patients in the ED have been assessed medically. Then, if the physician believes a psychiatric assessment clinician evaluation is warranted, the patient must wait hours more, which can be difficult for someone in an agitated state.
"We see patients for psychiatry in 95 percent of Montana's counties and 45 percent of Wyoming counties," Arzubi said. "We work very hard to try to provide quality care in a timely way, but we're not able to handle these volumes sometimes and provide timely care."
With the introduction of the stabilization unit, the goal is to more effectively help people in crisis, he said. Once a person has undergone a medical exam in the ED, a patient can be immediately taken to the stabilization unit for a psych evaluation.
"They can stay up to 24 hours before we have to decide whether to admit them to the hospital or discharge them back to the community and the appropriate level of services they need," Arzubi said.
If someone comes in struggling, saying they're hearing voices, and if they're not obviously high risk to hurt themselves or others, they could be taken to the stabilization unit. The psych team could "restart them on medication, watch them overnight and the next morning if they're better and don't need hospitalization," they could be released, he said.
In a news release, Walter Panzirer, a trustee for the Helmsley Charitable Trust, said providing the best care possible to patients is important, especially when that person is in crisis.
"Billings Clinic serves a broad geographic area, and this new Psychiatric Stabilization Unit will provide immediate, essential services to patients from across the region facing psychiatric emergencies," Panzirer said.
In addition to the grant, the Billings Clinic Foundation raised $1 million in 2016 that it designated for urgent mental health needs in Billings and the region. Of that amount, $750,000 will be set aside as an endowment to support the unit's work.