The No. 1 issue for military spouses is finding employment, Vice President Mike Pence's wife, Karen Pence, told military families in Billings Wednesday.
The brief talk at the Montana Army National Guard in Billings was part of a trip with the vice president to discuss substance abuse and recovery. The couple planned to campaign for U.S. Sen. Steve Daines Wednesday night and head to Yellowstone National Park to talk infrastructure Thursday.
Karen Pence first met with local military spouses at the Sassy Biscuit Co. in downtown Billings. A few hours later she took the conversation to the Montana Army National Guard in Billings, where a roomful of military spouses and families waited to hear her speak. 
Babies babbled happily, and small children ran around the chairs and aisles on Wednesday afternoon, as Karen Pence took to the lectern. The families quieted to hear the wife of Vice President Mike Pence discuss the difficulties facing spousal employment and highlight resources and solutions available to them. 
Military families relocate about every 2 to 3 years, she said, which means spouses must find new jobs every few years, too.
The unemployment rate for civilian spouses is 24% according the U.S. Department of Defense, Karen Pence said. Nationally the unemployment rate is at 3.6% according to the Bureau of Labor Statistics.
And, for spouses with jobs requiring state licensing, the process of transferring the license from another state was just made easier, said Matthew T. Quinn, adjutant general for the National Guard.
Governor Bullock signed a bill this year that requires professional and occupational licensing boards to license out-of-state applicants with equivalent licenses, unless there is a valid reason to decline the license.
A high unemployment rate is unacceptable, Karen Pence said, adding that having a happy, stable military spouse is vital to retention.
"We know that if the spouse isn't happy, the service members will want to get out of service, and we don't want that to happen," she said.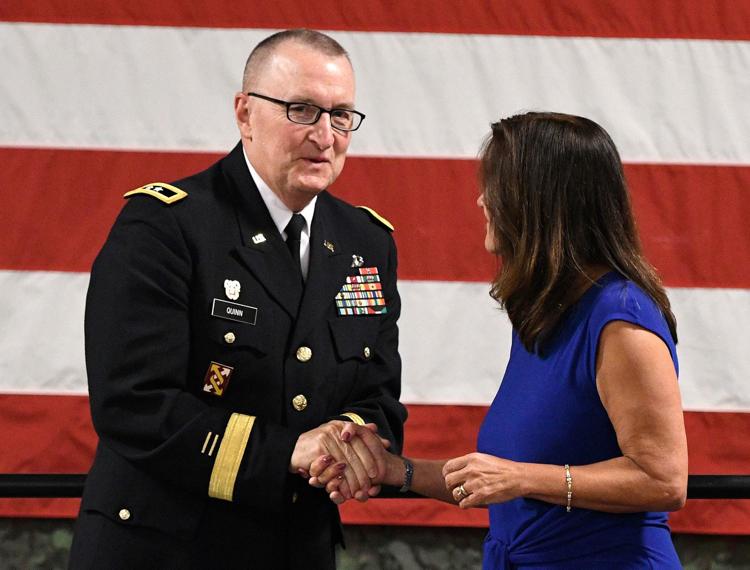 On average military spouses tend to be higher educated than their counterparts, she said. Despite that fact, military spouses earn 26.8% less income than their counterparts, according to a White House report.
For those who are highly educated, there's no guarantee that there will be employment in their specific fields wherever their active spouses are based.
A local example would be Jilan Hall-Johnson, owner of Sassy Biscuit Co., a bruncherie in downtown Billings. Hall-Johnson's husband, DeMarco Johnson, is a Marine Corps veteran.
Karen Pence highlighted Hall-Johnson's successful restaurant as something other military spouses can accomplish.
You have free articles remaining.
"A restaurant is one of the hardest to start, so the fact that she is so successful in such a sort amount of time is an inspiration," she said.
Hall-Johnson knows firsthand the difficulties of finding a stable job while moving around for her husband, she said.
When her husband was ordered to Billings, Hall-Johnson decided to open up the restaurant. Despite having a master's degree in counseling, she knew she'd have a hard time finding a place to work.
"It took me over a year to get a job in San Diego," she said. "The Department of Defense usually has programs that help military spouses, but that program wasn't available here."
In 2018, Hall-Johnson opened The Sassy Biscuit.
"I knew I'd face a lot of challenges finding jobs, and some of the spouses I invited here to speak with Mrs. Pence had the same issues," she said.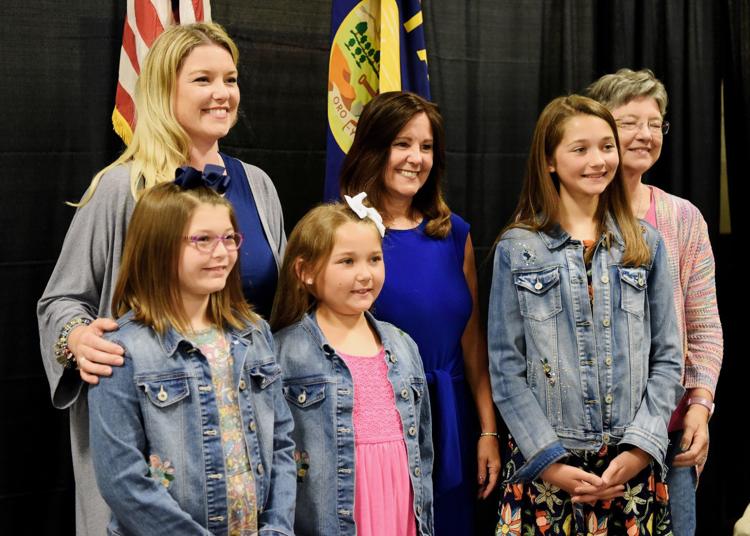 Valerie McCarley moved to Billings 2 years ago. It's the fifth time she and her husband have moved because of the military.
While waiting in line to take a photo with Karen Pence, McCarley talked about some of her employment difficulties as a spouse with an advanced degree. McCarley has a master's degree in higher education, but since moving to Billings she hasn't been able to find a job in her field, she said.
"It impacts you personally when you can't find a job," she said. "I miss being in the field."
With McCarley's personal experience, she said she was glad Karen Pence and the Trump administration are focusing on finding solutions for military spouses who can't find employment.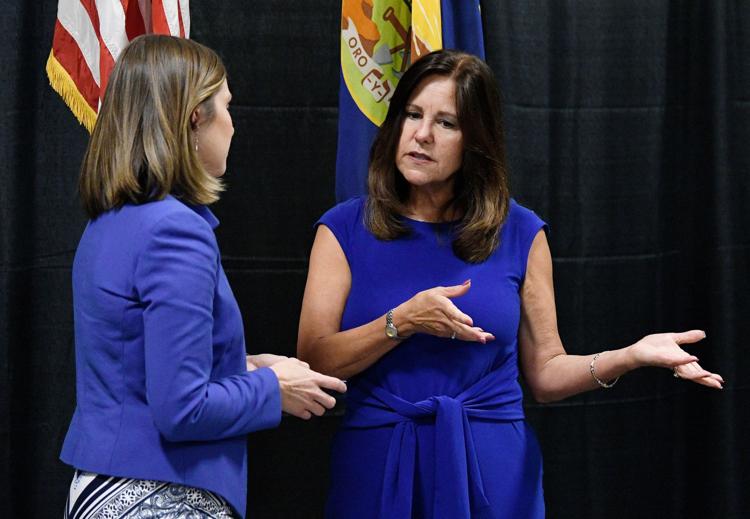 "It's encouraging," she said. "There's hope on the horizon."
Last year Karen Pence launched a campaign to alleviate the difficulties military spouses face. While not a military spouse herself, she saw the challenges her daughter-in-law, Sarah Pence, faced when her son, Michael Pence Jr., became a Marine Corps pilot.
"I'm so proud of my son, but you know I'm more proud of Sarah that she comes beside him and supports him and gives him what he needs to do his mission," she said.