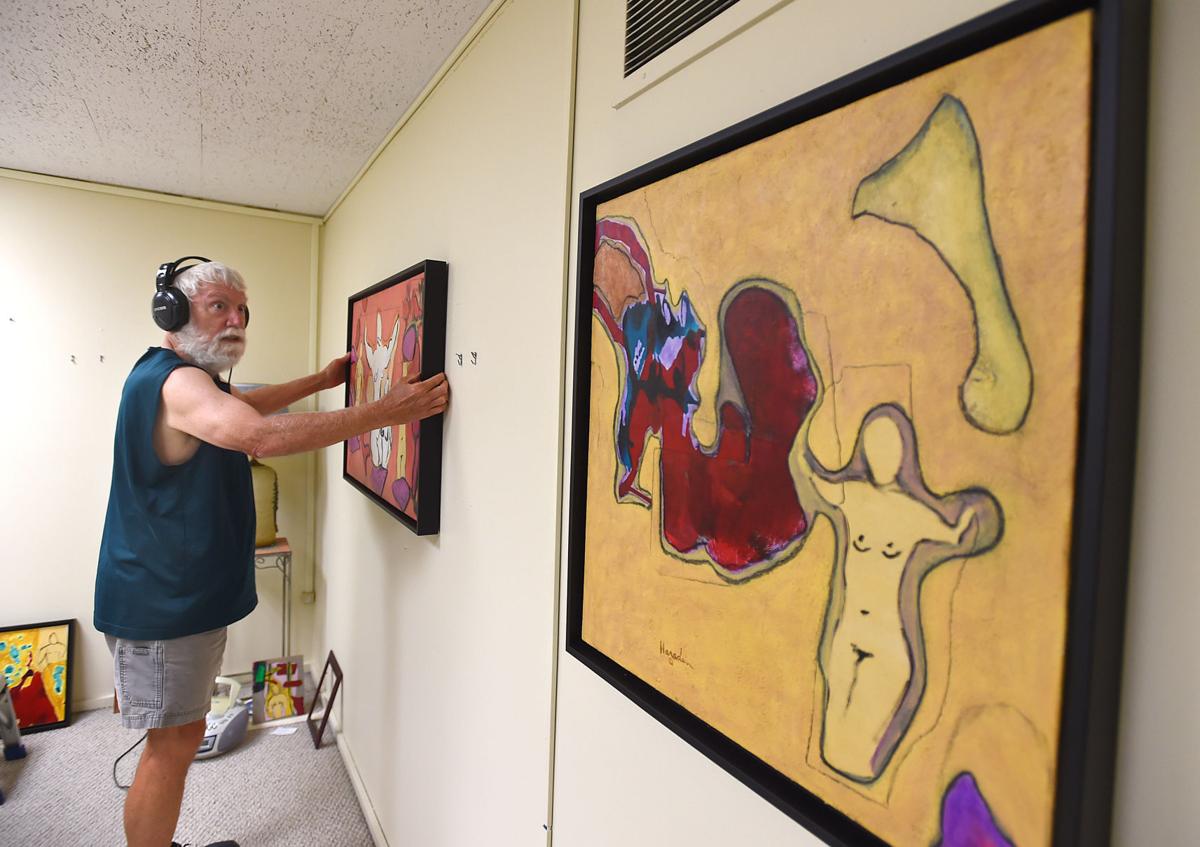 It's been an unconventional time for arts organizations, and Billings ArtWalk has adapted to continue during the COVID-19 pandemic. 
Organizers have decided to host an "explore on your own" ArtWalk in August, extending the one-day event into a month featuring artists at downtown businesses and galleries.
Sixteen of 25 current ArtWalk members are participating in the event, which kicks off Friday and runs through Aug. 28.
"ArtWalk is an important way for our community to connect with artists, season members, friends, family and the creative spirit," said Virginia Bryan, director of ArtWalk. The organization has been hampered by COVID-19, said Bryan, who had to cancel April and June events, which slowed the recruitment of new season members and one-time participants.
ArtWalk Billings, which maintains just one staffer, isn't alone in its cutbacks. A recent survey of Montana's cultural organizations found that 92% had suspended direct programming and nearly half cut staff. More than half reduced or suspended fundraising efforts, and of the organizations surveyed, 77% reported COVID-19 threatened to close their facilities permanently, according to Humanities Montana.
"Some locations have been impacted by business declines," said Bryan of the ArtWalk membership, which has waned since the pandemic started. "We hope this new format will prove successful for our members and our one-time participants."
Forward movements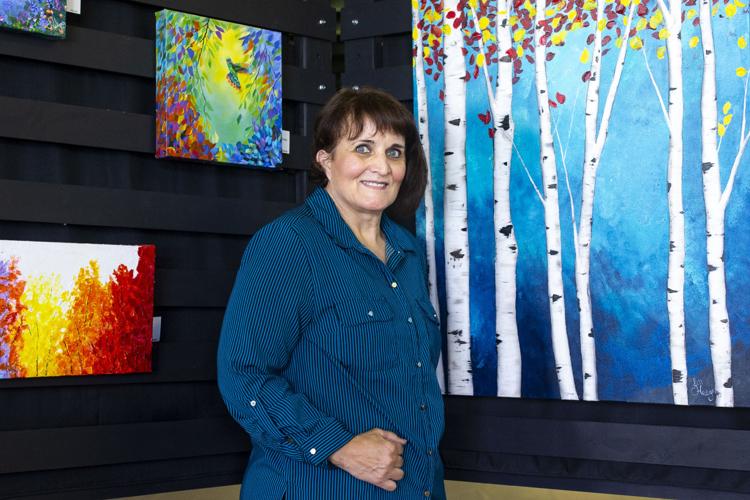 Despite the sluggish time for galleries, a new ArtWalk member has joined, Mountain West Gallery, which is hosting a soft opening this weekend. Jill Hodges, who is opening the space with her son, Clark, said COVID-19 has set them back in opening, but they have found a "sweet marriage" by combining their gallery with Mountain West Akido. The martial arts business operates in a portion of the former Granny's Attic space on Minnesota Avenue and offered the artists the front space.
Sharing space "has been huge," said Hodges. "Their energy, enthusiasm, and support has gone a long way in keeping the dream of adding visual arts into the martial arts space."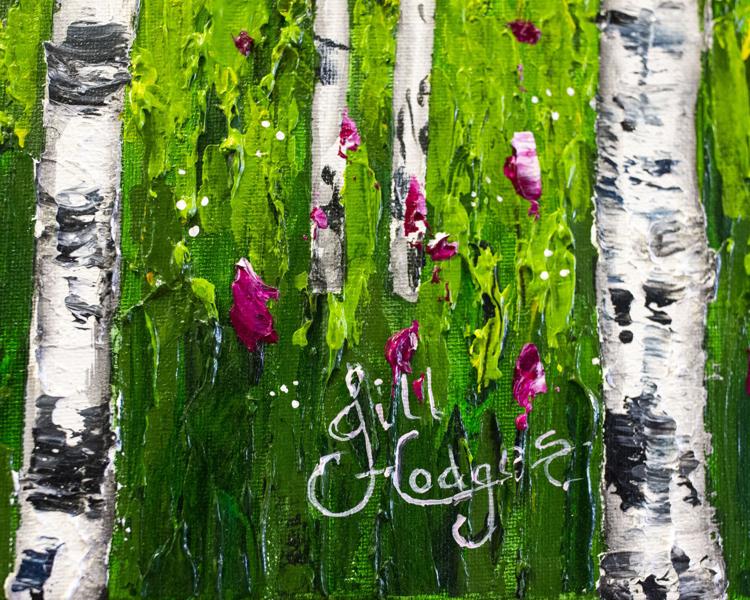 The mother/son team will be displaying their artwork during the extended August ArtWalk, but also plan to add other artists into rotation.
Another bright spot among the pandemic news: Montana Gallery on Second Avenue North will be expanding into the adjoining room that was previously Ebon Coffee Collective. The coffee house closed its original location last month and centralized operations in the former Good Earth Market building that now houses Wise Wonders Children's Museum.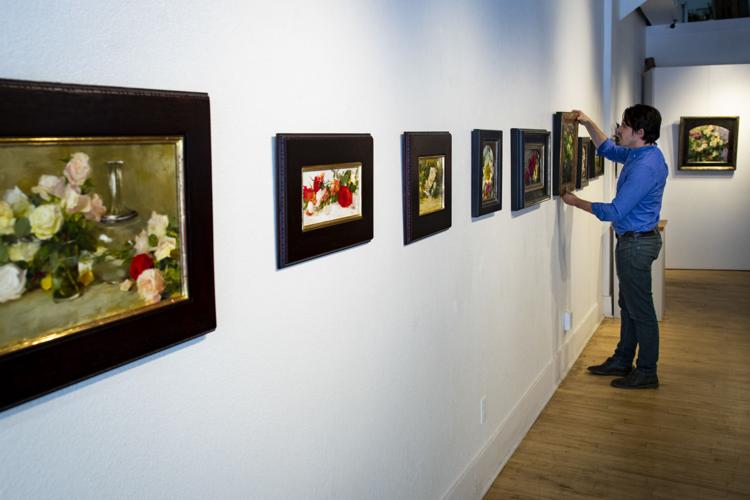 Tyler Murphy, who operates Montana Gallery, said he wasn't planning to expand but once Ebon moved he was able to negotiate a reasonable deal with the landlord. Though he won't be offering food or coffee initially, there is a lot of opportunity in the future to add on.
"It's been a time to rethink and reinvent the gallery," Murphy said. "Right now, I don't have a lot of clarity on what that looks like, but I know that I need to get the walls painted and visually make the two spaces into what I want to see them as."
Murphy plans to have both spaces open on Friday, though "it may be a bit of a construction zone," he said.
Two's a crowd
Artist Stephen Haraden, who has operated a studio at 2911 Second Ave. N. for nearly a decade, doesn't get much foot traffic to his business normally, as it's a bit tucked away. During COVID-19, he's been fairly isolated.
"My space is pretty small, so if I have one person here, it will be easy to social distance," Haraden said. "If I have two, we have to be creative about how we dance around the room."
Haraden is a longtime ArtWalk member and has been creating art "seriously" since 1990. In 2010, when a tornado touched down in Billings, his former studio in east Billings was flooded and many of his works damaged, so he's gotten creative and uses parts of the damaged paintings in collages. He's also focused on painting nudes, a favorite subject of his.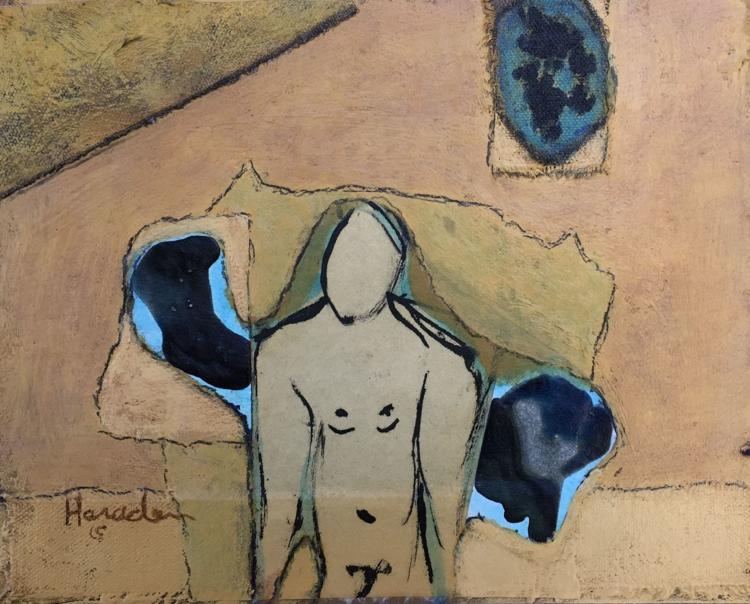 Works aren't flying off the walls, but Haraden decided to hang new paintings for ArtWalk, "just in case" people stop by utilizing the new format. Appointments are requested.
Business as unusual
Global Village, which has participated in ArtWalk for 25 years, will display the works of Heather Gaitonde, a recent Billings resident and board member, during the August ArtWalk. Executive Director Janese Carstens has maintained the connection with ArtWalk during COVID-19 "because our store is full of things that are made by artists from different parts of the country. The relationship with ArtWalk just seems to be a very natural fit."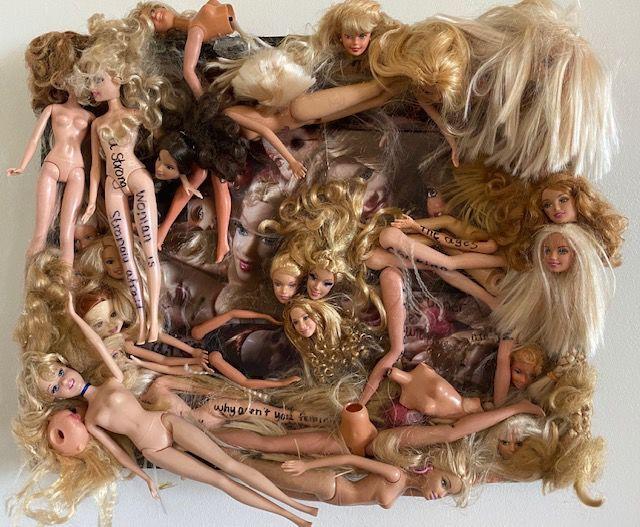 The store, which specializes in fair trade merchandise, has tried to adapt to a changing retail environment, and Carstens said they are keeping pace with last year's sales — with the exception of the six-week closure mandated by the state.
"We've been able to get some great support from people within the community," Carstens said. The organization doesn't sell online, although photos of merchandise are on their website, and the store's clerks will also email photos and offer curbside pickup.
"For the most part, people are still coming in," said Carstens. 
As an organization that exists to promote downtown businesses, the Downtown Billings Alliance has been uniquely tasked with bringing people downtown while not encouraging crowds. And, drawing crowds is their specialty. Thousands of people flock to downtown in the summertime for events including Alive After 5, the Strawberry Festival, and the weekly farmers markets.
"It's a weird balance that we as the Downtown Alliance have to do," said Lindsay Richardson, events director. "We want to encourage people to go into those businesses, but at the same time we don't want to promote crowds." The DBA canceled nearly all summer events, but has been pushing online to raise awareness of downtown vendors, as well as putting on this weekend's Crazy Days, which kicked off Thursday and continues through Sunday.
At Kennedy Stained Glass, "it's going pretty well," said owner Susan Kennedy Sommerfeld, who has been working solo for the past year after the exit of a couple staff.
"Even when COVID first started, I was able to keep working. I just came in and locked the door when there was a shutdown." At that point, she had two months of work to keep her busy. "Since then, I just keep getting work."
Sommerfeld, who specializes in stained glass repair and restoration, has several out jobs lined up, including work on regional churches. She's also creating her own art at this time. "I think I'm one of the lucky ones," she said. "What I do is very specialized and what I would consider a 'luxury item.'"
Sommerfeld was part of the initial crew of artists and business owners that came together to found ArtWalk, and she's been part of the organization since. In discussing the future of ArtWalk, Sommerfeld said there was concern about how to keep people safe.
"Especially in a place like mine, I don't have big open spaces, I just have spaces between my messes," she said. "Trying to keep people socially distanced was going to be a bit of a challenge."
Something new
One of the busiest places on any given ArtWalk is Montana Avenue. Galleries, restaurants, and breweries line the avenue, and on an ArtWalk night, many restaurants beef up staffing in preparation for the crowds that are drawn downtown. This shift in ArtWalk's model puts the ownership on participants to plan their own ArtWalk and engage with local businesses when they are open.
"ArtWalk has retained a solid presence in these difficult times," said Bryan. "Art is especially important during the pandemic as it expresses feelings we have trouble verbalizing during difficult times, i.e. loneliness, alienation, frustration and fear."
The following is a list of businesses and galleries participating in this month's event, provided by ArtWalk Billings.
Uptown Loop
Global Village, 2720 Third Ave. N., welcomes Heather Gaitonde, whose art is focused on shared life experiences and how those impact relationships with loved ones. Gaitonde works with several media to give voice to a spectrum of human emotions and experiences. Global Village is open Monday through Saturday from 10 a.m. to 5 p.m. through August.
This House of Books, 224 N. Broadway, hosts photographer Kristin Logan Mayer, who developed her appreciation of photography at an early age as she poured over National Geographic magazines. Her father Jim was her photography teacher and pushed her to develop her own eye and expression. As she frames her photos, she tries to capture "the feeling of a place and the details that may be overlooked, but are essential to the overall expression of a scene." This House of Books is open daily 10 a.m. to 7 p.m.
Barjon's Books, 223 N. 29th St., features works by several artists who have donated pieces to the Barjon's Community Art Raffle. Art can be viewed online and in the store through August 28. Tickets, priced at $20 are available for purchase, and bidding takes place online at barjonsbooks.com. Store hours are 11 a.m. to 5 p.m. Tuesday through Saturday.
Skypoint Loop
Kennedy Stained Glass, 2923 Second Ave. N., features bright, colorful fish created from fused glass to celebrate the fly fishing season. Susan Kennedy Sommerfeld and a staff of artists specialize in fine art pieces and restoration of vintage stained glass. The business is open Monday through Friday from 11 a.m. to 6 p.m. during the extended August ArtWalk. 
Stephen Haraden Studio and Gallery, 2911 Second Ave. N. #235, will feature current works and works in progress, including Rorschach blots, drawings, paintings and collages, which often include elements of recycled art. Appointments are requested by calling 259-9160.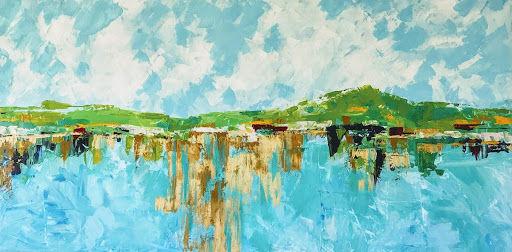 Downtown Billings Alliance, 116 N. 29th St., welcomes artist Joey Keirnan. Art has been Keirnan's passion since childhood and is described as "an essential part of who she is and it influences her approach to problem solving and other pursuits." Originally a mosaic artist, her work now includes acrylic paintings, encaustics and print-making. The DBA's hours are 9 a.m. to 4 p.m. Monday through Friday.
Aspinwall, 103 N. Broadway, welcomes Sean McCotter of McCotter Fine Arts. An ArtWalk regular, McCotter focuses on the traditional landscapes of Montana and the mountain west. Aspinwall is open Monday through Saturday from 10 a.m. to 5 p.m.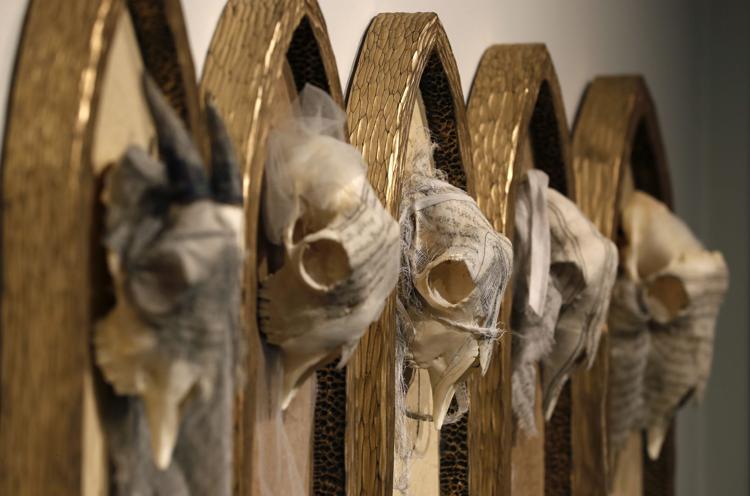 Stapleton Gallery, 104 N. Broadway, is open by appointment and currently features works by artists themed "Show The Flag." Jeremiah Young, curator and gallerist for Stapleton Gallery, said, "the show asks a lot of questions." More than a dozen artists from Montana were given the prompt last year in which to create new works. Please call Jeremiah Young (690-7602) or Abigail Hornik (917-903-0873) to schedule an appointment.
Montana Gallery, 2710 Second Ave. N., is the working studio and gallery of Tyler Murphy, and will be expanding into the former space of Ebon Coffee Collective. New works will be on view during the August ArtWalk. The business is open by appointment at 672-9605, or when Murphy is on-site.
Historic Loop
Mountain West Gallery, 2804 Minnesota Ave. and new ArtWalk Season Member, presents work by Billings artist Jill Hodges. A third generation artist, Hodges paints on canvas, paper, furniture and floors. Her watercolor and acrylic paintings are bold and energetic. The gallery is open Thursday through Saturday from 2 to 6:30 p.m or by appointment. Contact Jill or Clark Hodges at 406-690-8276.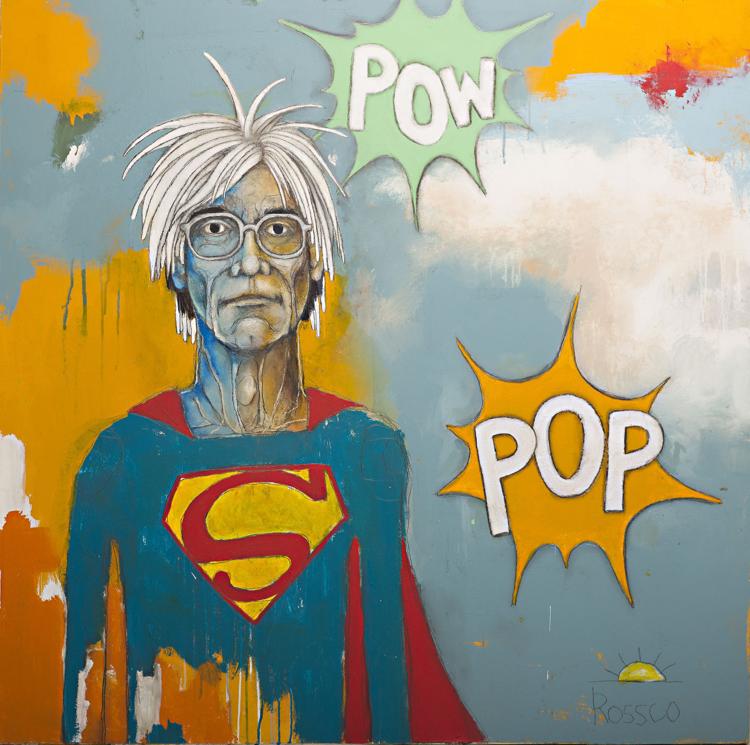 Kirks' Grocery, 2920 Minnesota Ave., features work by Rossco. His paintings, dripping with expressionistic color fields, are populated with archetypal and pop culture icons, crossed out words, and deft pencil draftsmanship. The gallery will also showcase new works by Mae Starr, Sara Wright, Matthew O'Brien, Suny Stone, Becca DeMeyer, and Nathan Perkins. Kirks' Grocery will be open Friday from 5 p.m. to 9 p.m. Gallery viewing is limited to 10 people and reservations are available. The business is open Wednesday through Friday from 3 to 9 p.m. and by appointment.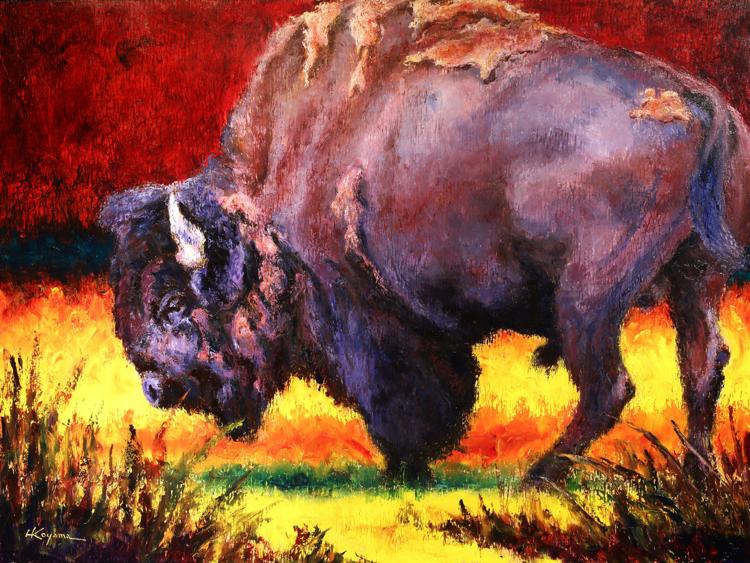 Harry Koyama Fine Art, 2509 Montana Ave., is the working gallery of artist Harry Koyama, whose vibrant impressionist paintings of moose, grizzly bears, cougars have brought him international acclaim.  The business is open most weekdays between 10 a.m. and 4 p.m. Call 406-259-5561 to ensure the gallery is open or to request an appointment.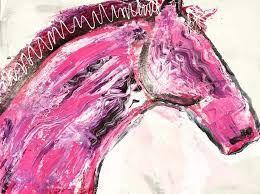 McCormick Cafe, 2419 Montana Ave., will exhibit the work of Billings artists Jean Posusta and Justin Dowler during the Extended August ArtWalk. Dowler is known for his abstract, colorful horses that seem to gallop off the canvas. Posusta is an artist and writer who has taught writing at the college level. She writes song lyrics, magazine articles and has published several books on music and poetry and she mentors women in the arts. McCormick Cafe is open 7 a.m. to 2 p.m. Monday through Friday and 8 a.m. to 2 p.m. on Saturday and Sunday.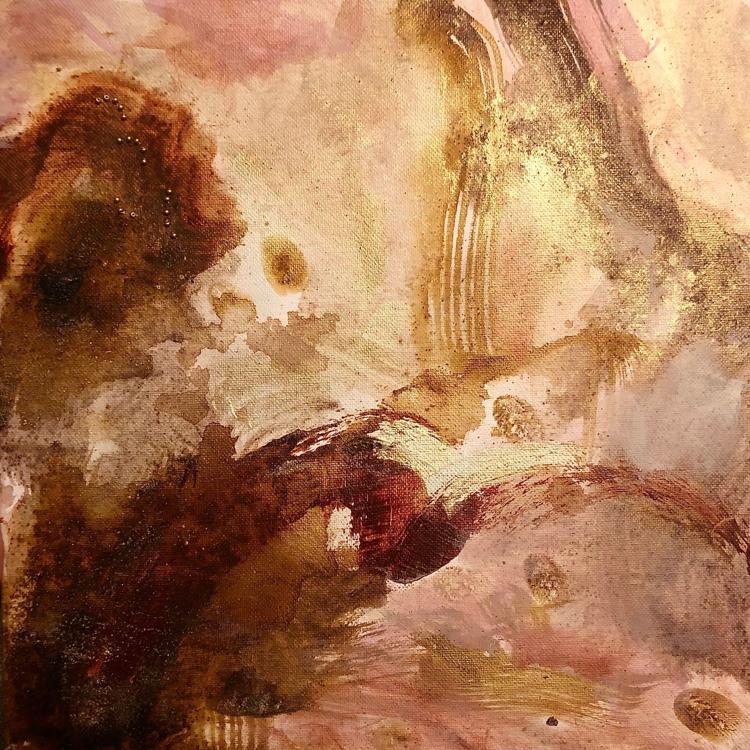 Toucan Gallery, 2505 Montana Ave., features new work by Billings artist and Toucan gallery manager Samantha French. Her meditative, mixed-media abstractions reflect the preciousness of human life and explore the question, "What does true change look like and feel like?" The exhibit includes both large scale and small works on canvas in acrylic, gouache, sand, with beads and thread sewn onto the surface. Toucan Gallery is open 10 a.m. to 4 p.m. Tuesday through Saturday during August.
Western Heritage Center, 2822 Montana Ave., is open during the extended August ArtWalk. Admission will be charged. Hours are 10 a.m. to 5 p.m. Tuesday through Saturday. Works by early Montana photographer Evelyn Cameron are on display, plus "Saint and Sinners," an exhibit highlighting the lives of several Montana women from the latter part of the 1800s to the present who broke with social expectations of their day, as well as a special exhibit about Hazel Hunkins, noted Billings suffragist who was an active member of the National Women's Party.
---
Photos: Works from August ArtWalk
Rossco at Kirks' Grocery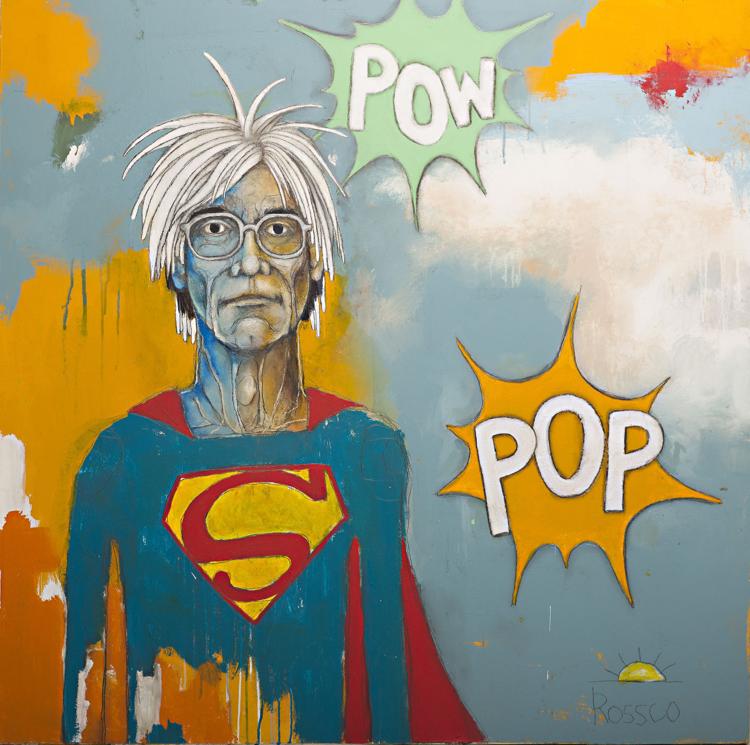 Stapleton Gallery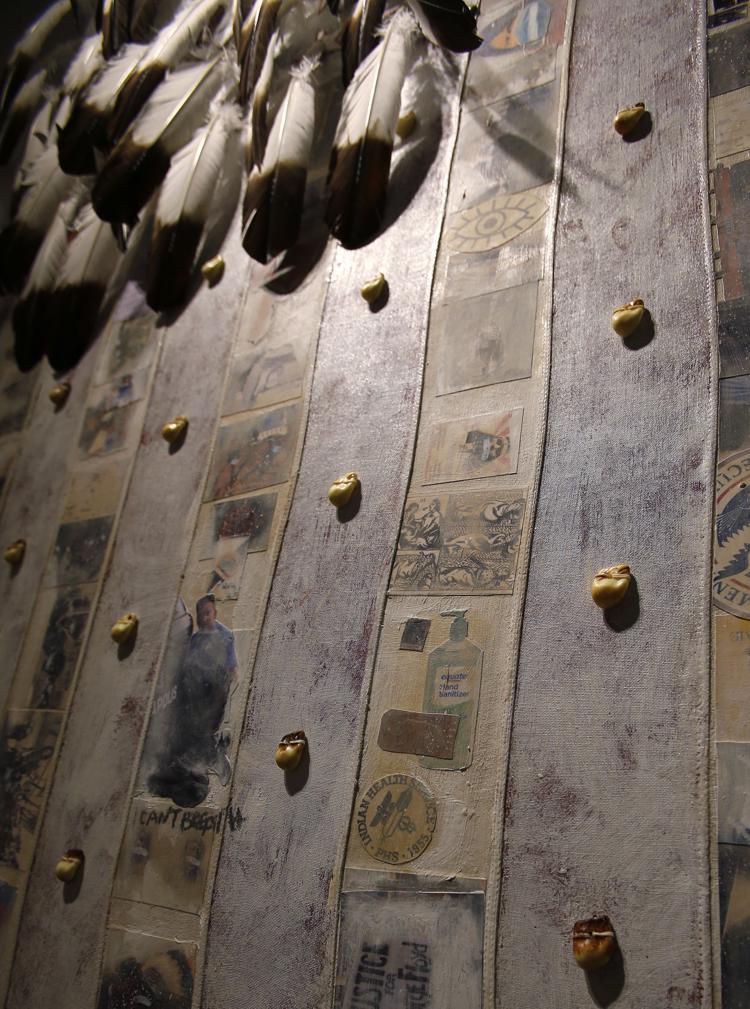 Stapleton Gallery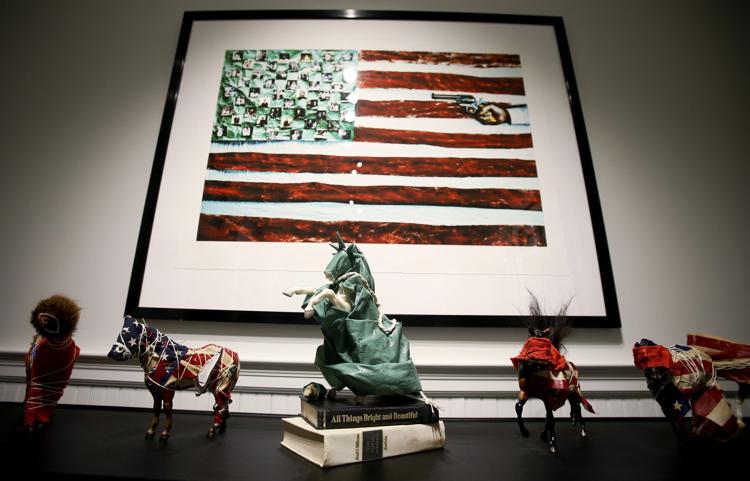 Stapleton Gallery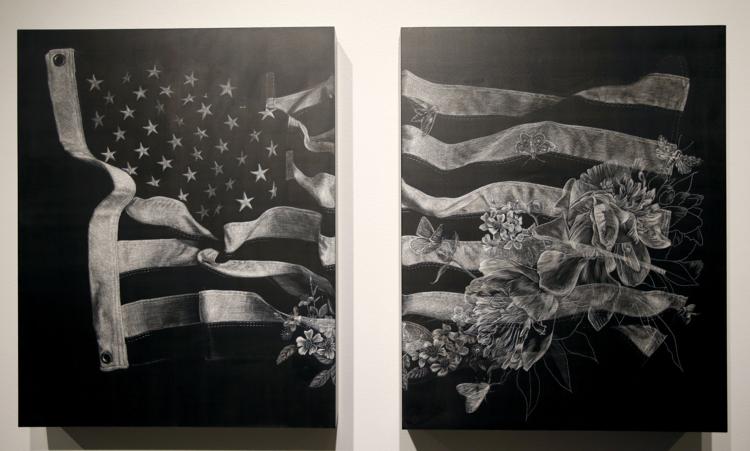 Barjon's ArtWalk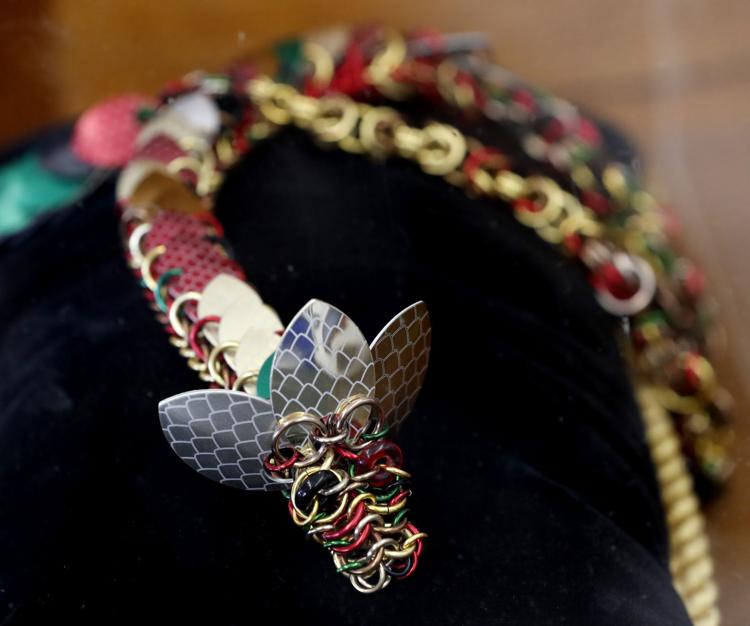 Barjon's ArtWalk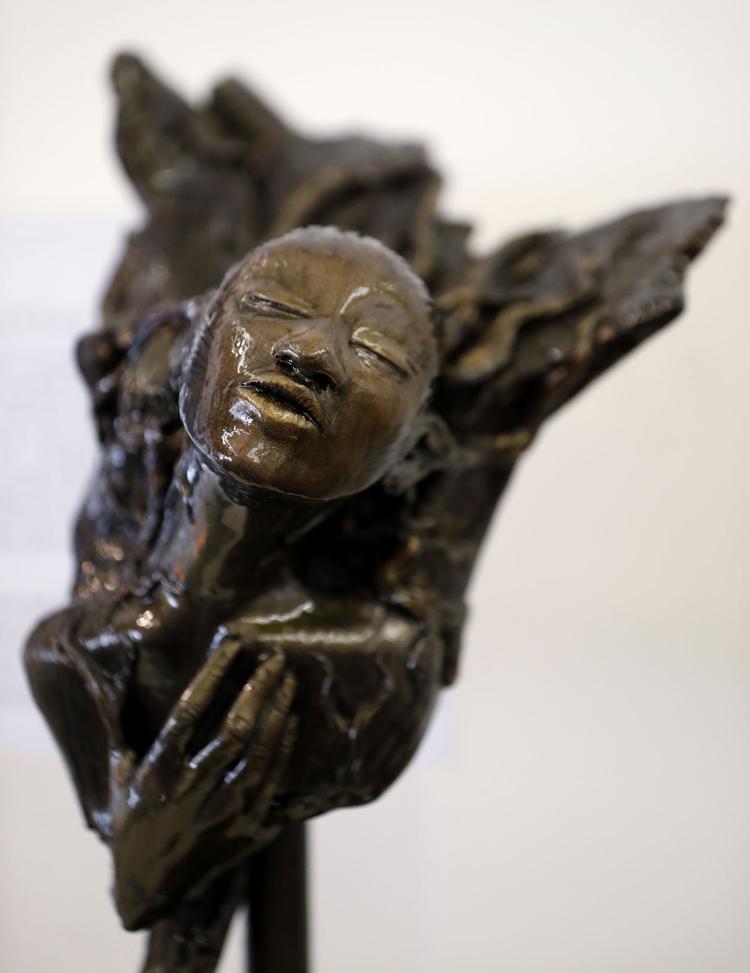 Barjon's ArtWalk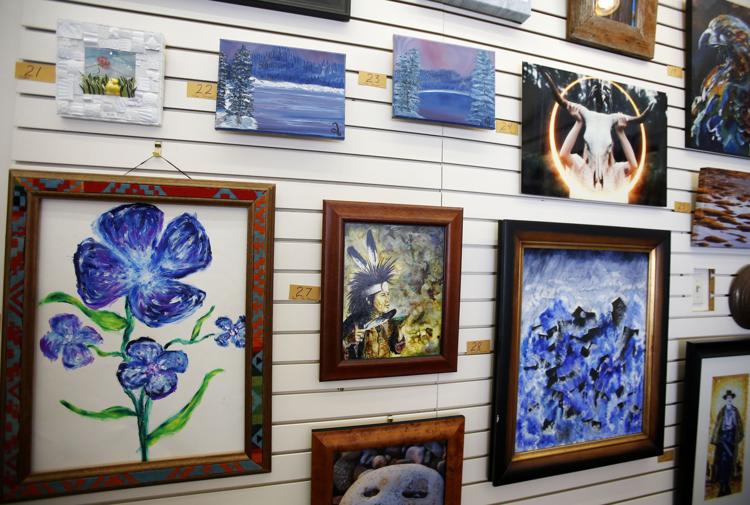 Barjon's ArtWalk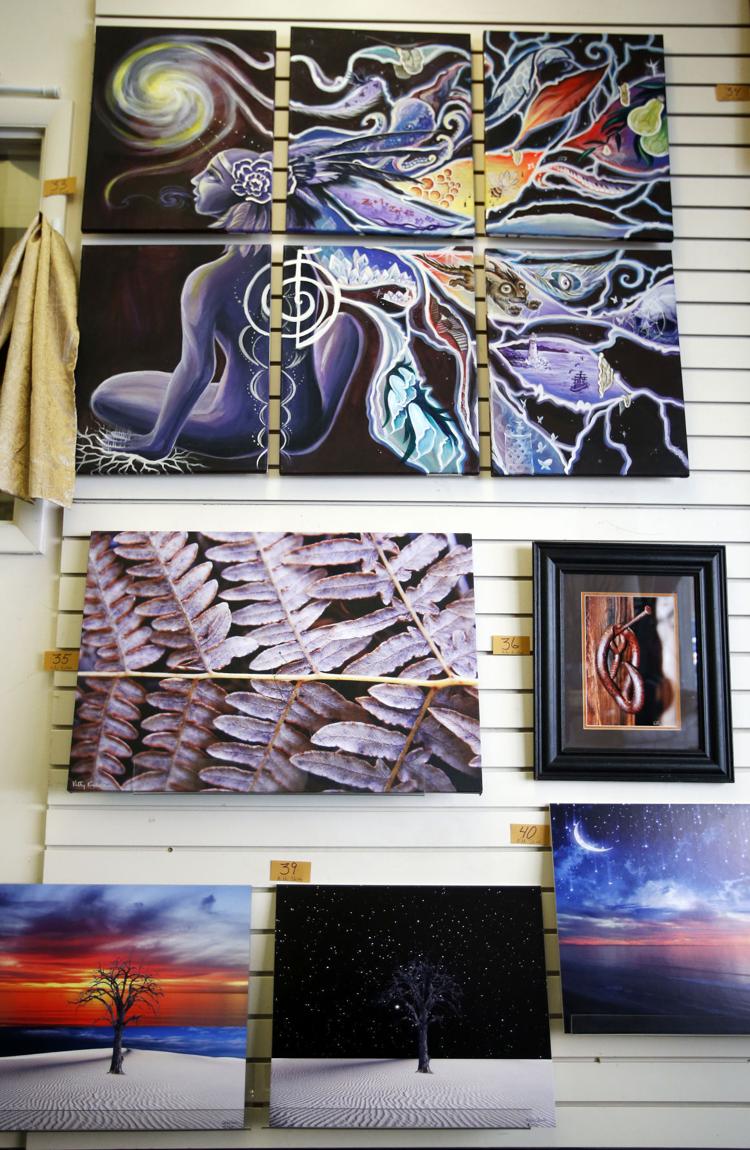 Barjon's ArtWalk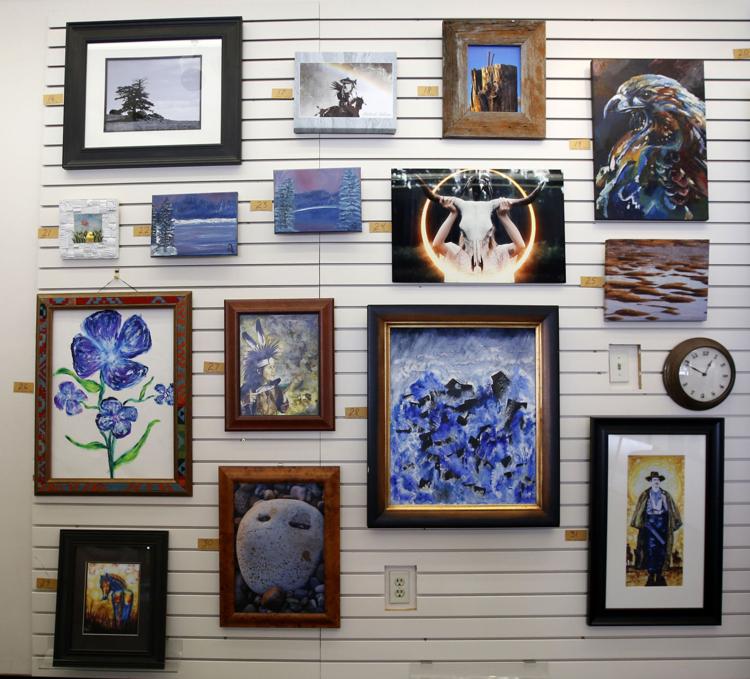 Barjon's ArtWalk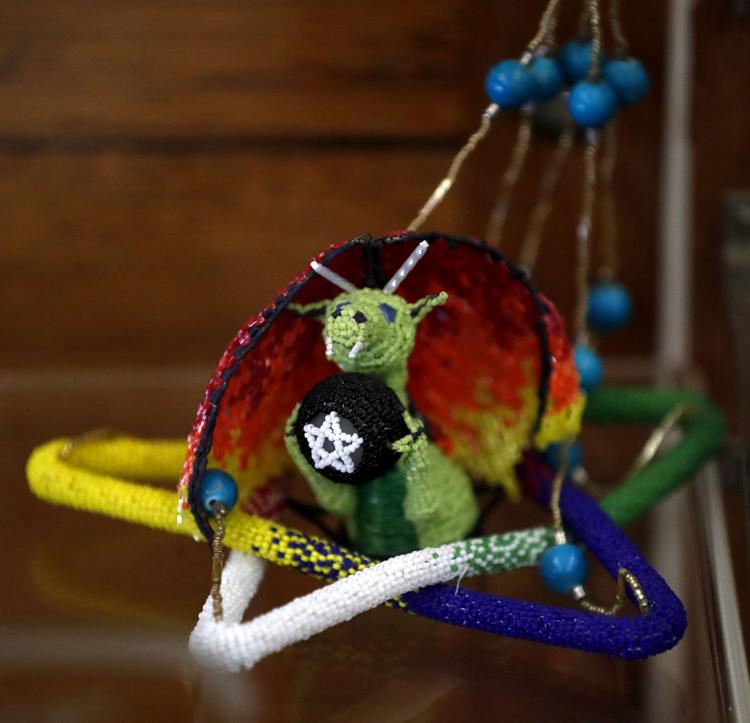 Sean McCotter at Aspinwall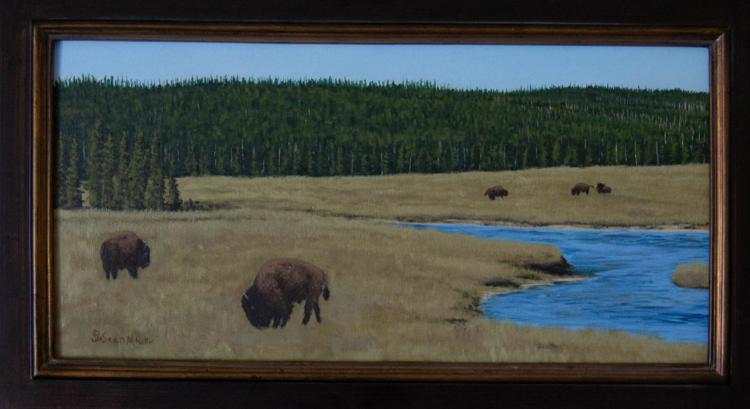 Joey Keirnan at DBA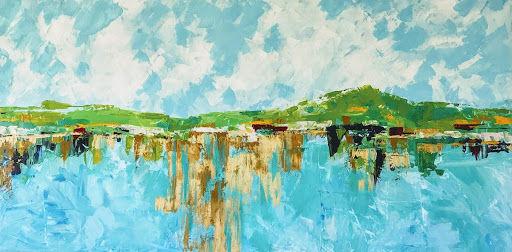 Joey Keirnan at DBA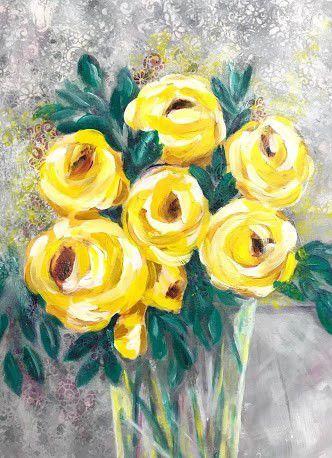 Heather Goitande at Global Village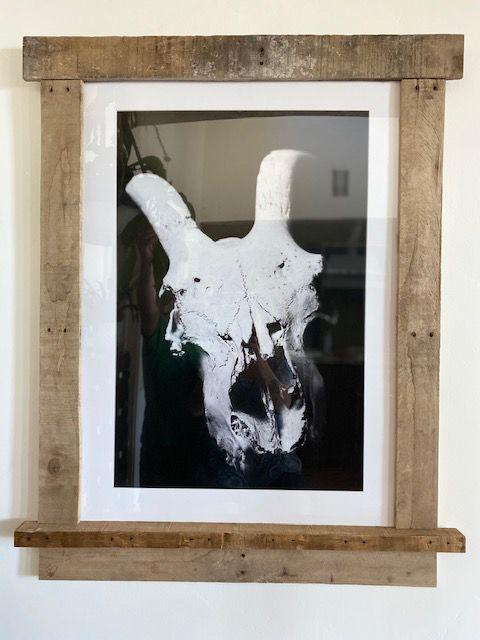 Heather Goitande at Global Village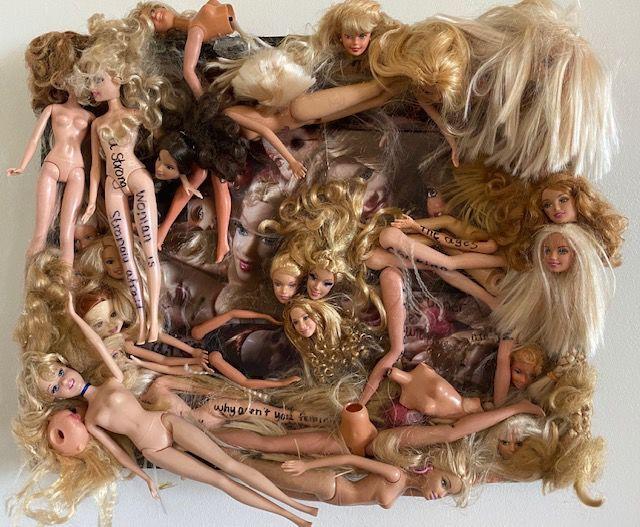 Kennedy's Stained Glass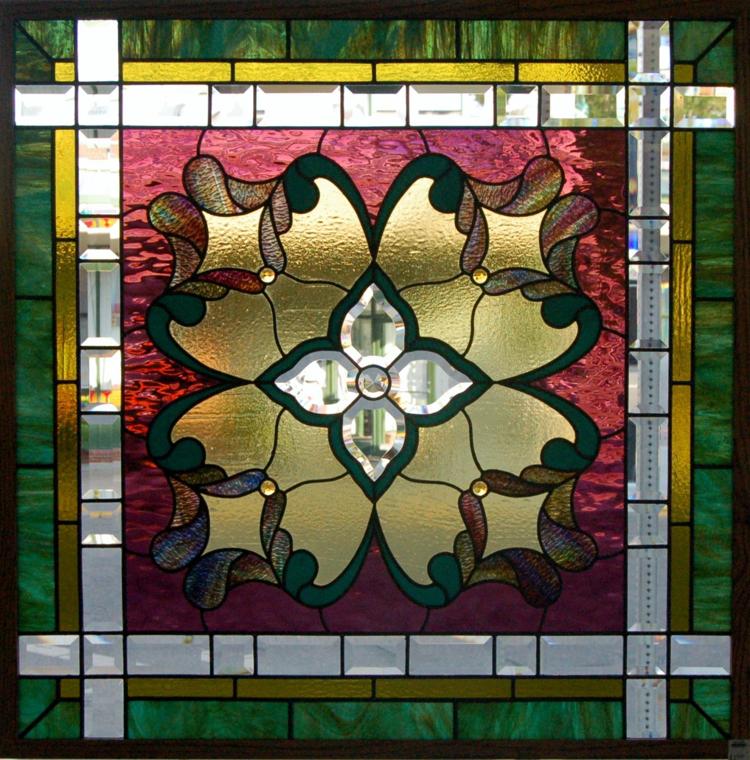 Justin Dowler at McCormick Cafe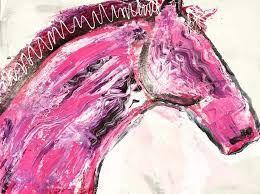 Jean Posusta at McCormick Cafe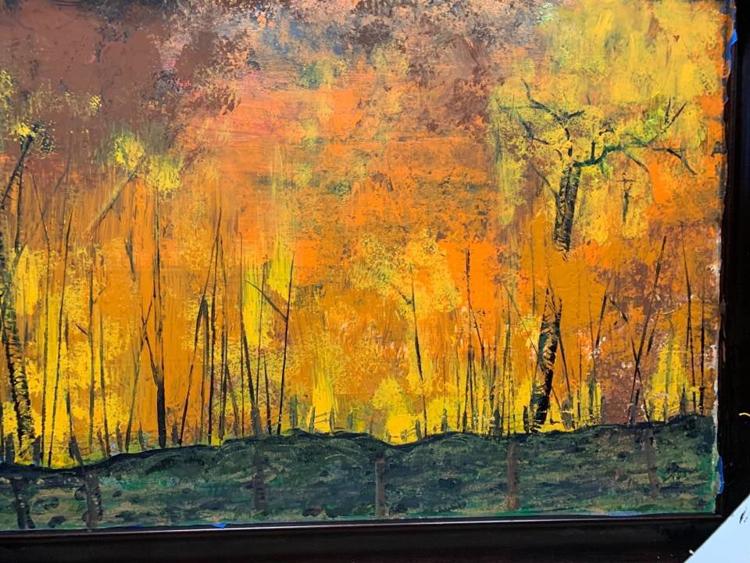 Mountain West Gallery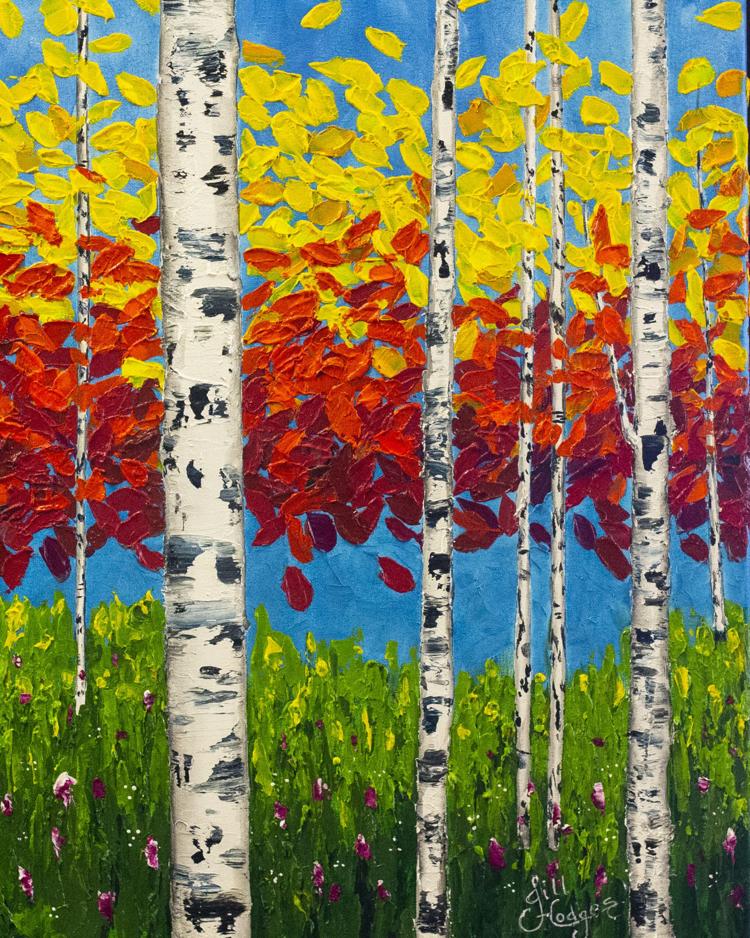 Mountain West Gallery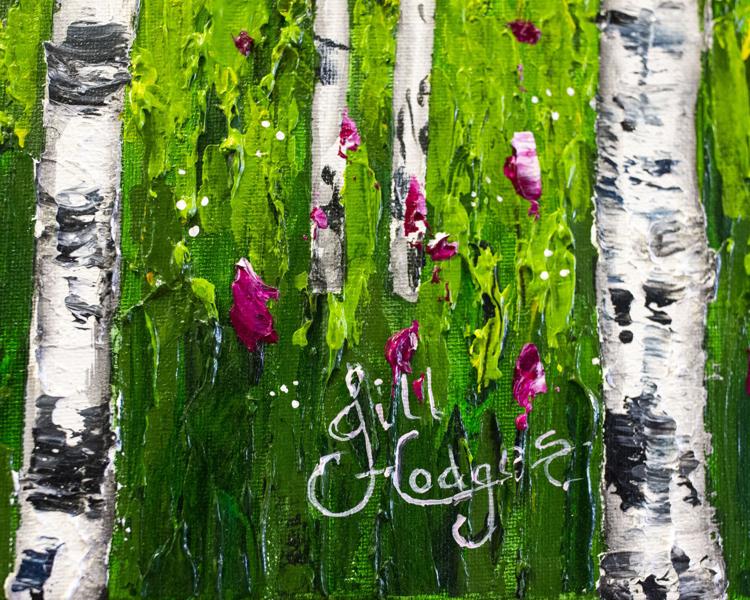 Mountain West Gallery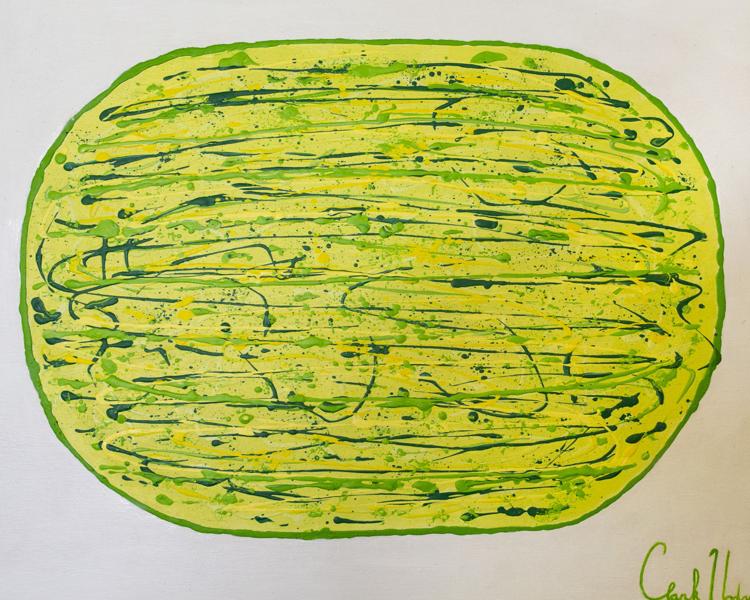 Mountain West Gallery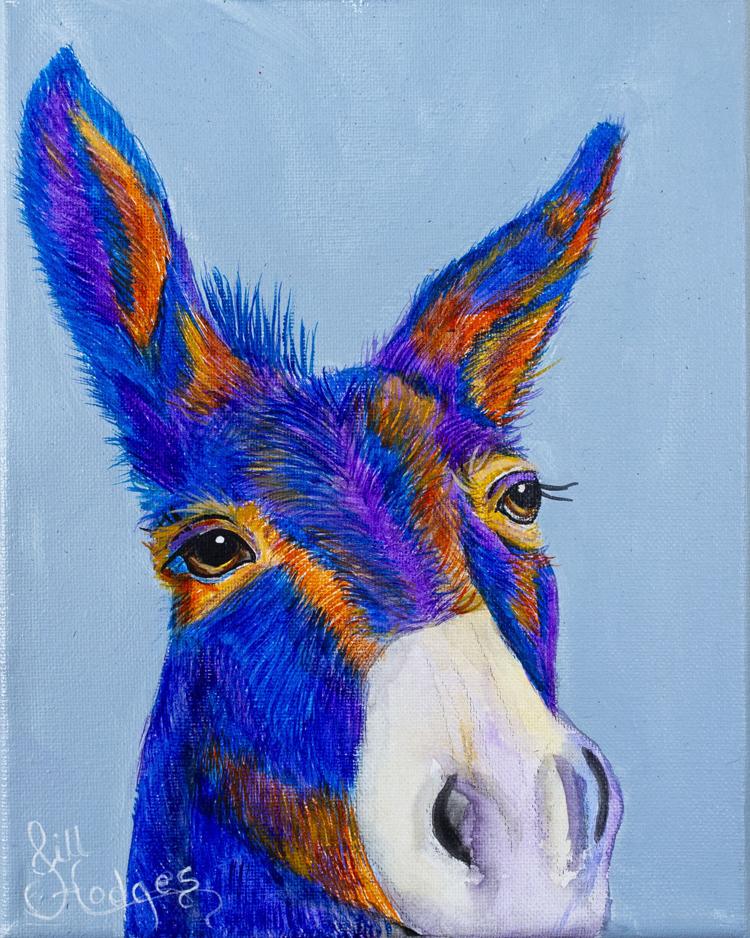 Stephen Haraden Studio and Gallery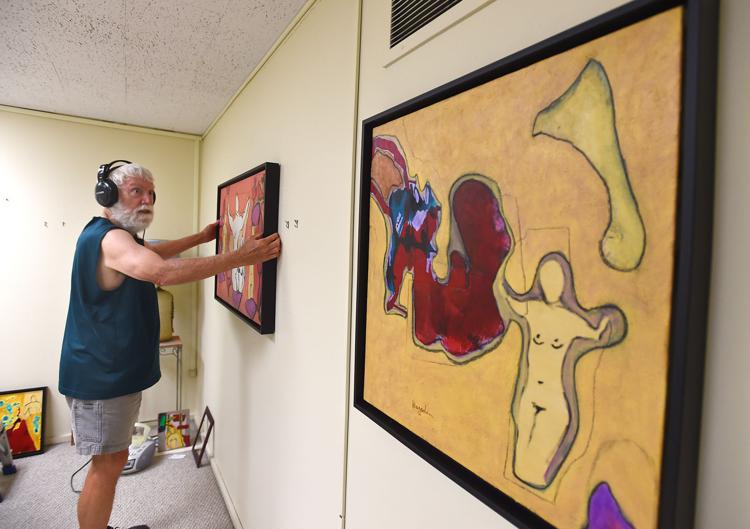 Stephen Haraden Studio and Gallery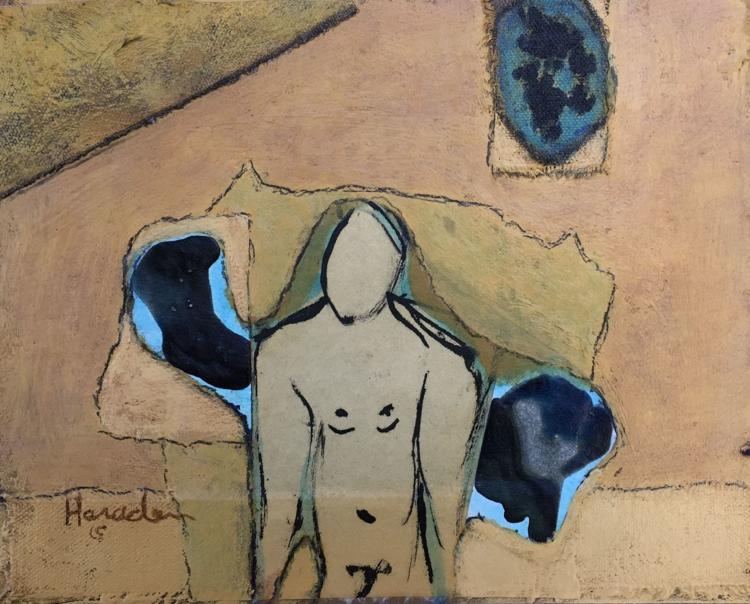 Heather Gaitonde at Global Village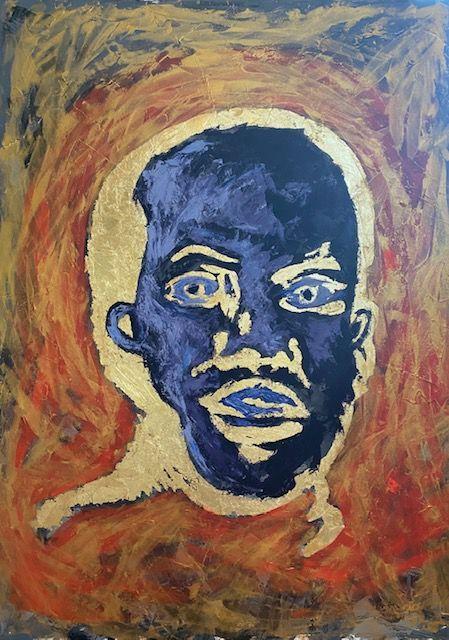 Samantha French at Toucan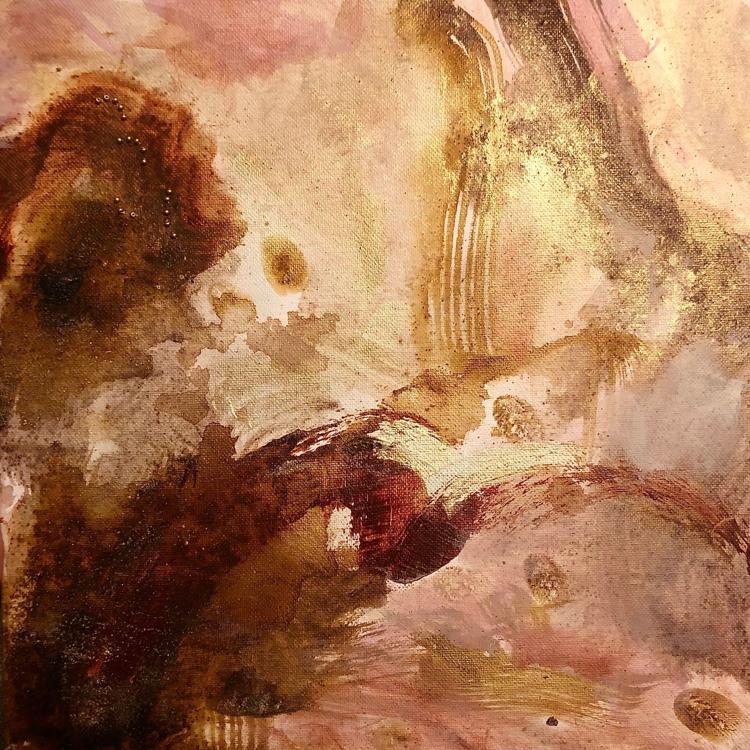 Harry Koyama Fine Art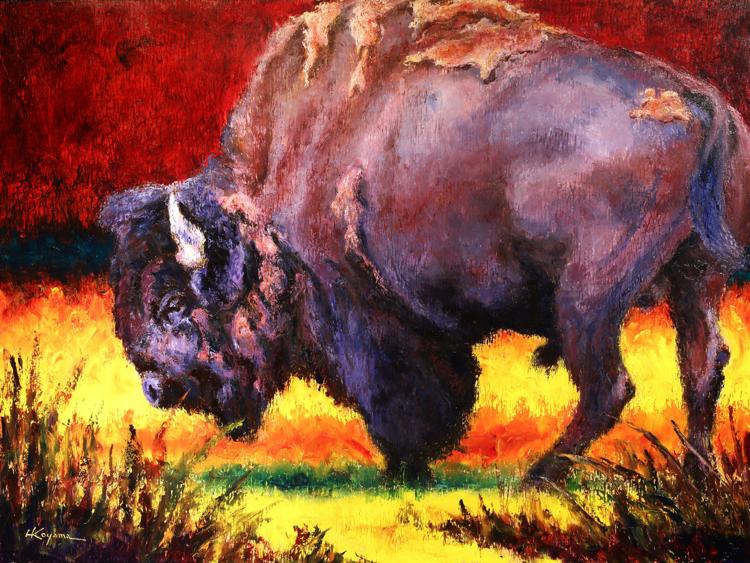 Get local news delivered to your inbox!
Subscribe to our Daily Headlines newsletter.