It was about 3 a.m. on Nov. 2, 1946, when two men entered the Olive Hotel in downtown Billings. One flashed a pearl-handled .45-caliber handgun. The other concealed a .38.
"This is a robbery," one man told the 23-year-old night clerk.
Minutes later, they left the hotel with about $60 in bills and coins and headed west down the old highway between Billings and Laurel. Billings Gazette and Montana Highway Patrol archives chronicled the incident.
At 3:30 a.m., Montana Highway Patrol officers Gordon McDermid and Robert Steele heard the report on the police frequency. The officers, both World War II veterans, had returned after the war to the Highway Patrol as partners.
After hearing the call, the patrolmen joined and headed east, scanning the Laurel highway.
About 4 miles west of Billings, the patrolmen saw a coupe switch off its lights and turn onto a secondary road. They pulled up behind the parked car. Steele got out first and approached the car with McDermid close behind.
A man behind the wheel didn't move. Steele demanded that the occupants exit. Then in an instant, a man in the passenger seat opened the door and leaped out. Suddenly a gunshot pierced the cold air.
Steele fell to the ground. Blood stained the fresh snow, pouring from a fatal wound to the neck. He died at 3:40 a.m., his gun still holstered.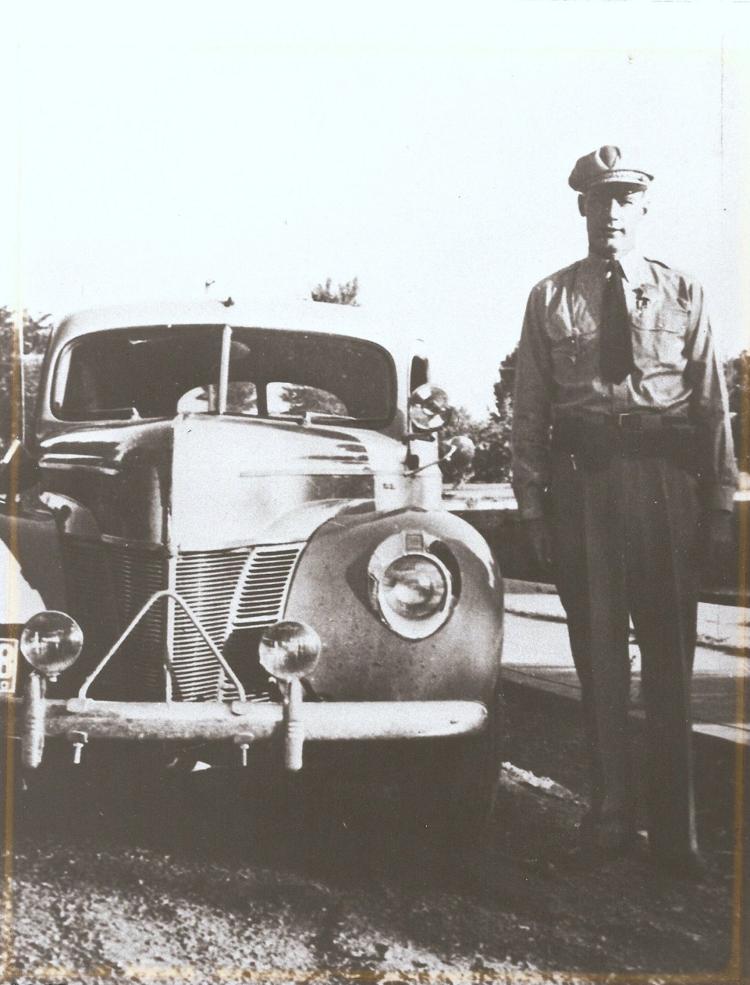 McDermid scrambled toward to his squad car as the staccato pop of gunfire exploded from both sides.
"I returned the fire," he said later in court. "I fired until my pistol was empty. One of his shots hit me in the right hip and I went down."
The shot had fractured McDermid's pelvis, but he crawled to his car and radioed for help. He reloaded his pistol and another volley ensued between the officer and the two men, who had taken up positions outside of their car.
Bullets spent, McDermid grabbed his .30-30 rifle from the squad car. As he did that, one of the bandits took off running. McDermid fired, striking and killing 17-year-old Richard Smothers, a Missouri native.
Then the other man fled. McDermid fired, but the man disappeared into the darkness. He was William Rose, a 24-year-old career criminal from Oklahoma. Rose would later be found, tried and given a life sentence for his involvement.
Robert G. Steele, 30, was the first Montana Highway Patrol officer killed in the line of duty. For nearly 70 years, troopers have placed memorials on his grave at Rockvale Cemetery, near his birthplace of Edgar.
His memory will be cemented on Saturday when officials dedicate two miles of Interstate 90 to Steele.
It might have been a ceremony attended only by law enforcement. Steele had no children. But last fall, one trooper took up the search for relatives. It led him to a niece in California, who will return to Montana to share in the ceremony.
Sgt. Scott Ayers of the Montana Highway Patrol took up the search for Steele's relatives last fall. He pored over newspaper archives, which mentioned that he had one sister. She was listed in the article only by her husband's name, as Mrs. Albert E. O'Donnell.
"So I went and tried to find people in Billings who had the same last name as her married name, thinking that maybe I could track down relatives," Ayers said.
A man by the name O'Donnell lived on the same Yellowstone Avenue block but said he wasn't related, as did others by that name. He looked through census records, internet searches and word of mouth.
No one in the area seemed to be related, and an out-of-state search became exhaustive. Ayers had to keep up with his normal patrol duties.
"There were a couple times when I told the colonel, 'I'm sorry. I'm at a dead end,'" Ayers said. "And he said to keep trying."
Ayers started talking with a retired MHP captain, Ken Hoefner, who had an account with an online ancestry site. He said that it opened up a link between census names and living relatives found through the site.
Moving through Steele's sister's family tree, Ayers finally reached a distant relative, who forwarded the message to Steele's niece in California.
The niece, Connie Murphy, spoke with Ayers and agreed to come to Montana for the dedication ceremony.
Murphy was a year old when Steele was killed. In an email exchange, she said she had little recollection of that night, but the death of Steele was a hard blow.
"I was surprised by the news of a sign dedication ceremony after almost 70 years since his death," Murphy said. "It has always been a deeply felt loss for our family."
Ayers later found out that Stillwater County Undersheriff Chip Kem's grandmother was Steele's cousin.
The search was frustrating work at times, but Ayers, a 21-year MHP veteran, said that he's been fascinated with the history of the force.
Ayers even caught a glimpse of William Rose, the man involved in Steele's murder, as a trooper stationed in Fort Benton. He said that Rose had been paroled in Choteau County in the early 2000s.
"I would see him at the sheriff's office periodically," he said.
You have free articles remaining.
Ayers knew Rose and his story. The name is known well among troopers.
Steele was born on July 2, 1916, near Edgar. He lived and worked in Red Lodge after college before joining the fledgling law outfit, Montana Highway Patrol, in the late 1930s.
In 1942, Steele enlisted in the Army and eventually found himself in the Pacific Theater. He left the Army with the rank of captain.
In September 1946, while still on terminal leave with the Army, Steele returned to the highway patrol to begin his sixth year of duty out of Billings. He was killed just two months later.
His funeral, held Nov. 4, 1946, was attended by 50 patrolmen from across the state. Officers served as pallbearers as two women from the First Evangelical Church sang "Goin' Home."
In 1949, the new radio show Dragnet dedicated its July 14 episode to Steele's memory. His name is engraved on the Mavity Law Enforcement Memorial in Billings.
Rose was also an enlisted man for a time, but had a more audacious criminal history. He was described as a "husky, ex-Navy heavyweight boxer" in the newspaper. He worked for a while as a mechanic and logger in Oregon, where he also served prison time for beating a jail officer with a chain and making a brief escape.
In Oregon he met Richard Smothers, Rose's partner in the crime spree. The two had stolen the coupe in Spokane during a holdup before heading to Billings, where they crossed paths with the Montana Highway Patrol.
Rose fled into the snow after the gunfight that left Steele and Smothers dead. An 11-hour search ensued, which included more than 100 law enforcement and residents.
Floyd Clark, a local plasterer, joined the search. He said later that he thought a lot of "these highway patrol boys." Clark was walking west atop the Rims when he saw the top of a man's head behind a rock.
Clark went back for law enforcement and they arrested Rose, whose shirt was bloody from a bullet that grazed his back. His pearl-handled pistol was found nearby.
After investigation and ballistics analysis, it was found that Steele wasn't killed by Rose, but by the .38-caliber pistol found clutched by the deceased Smothers. This was noted by Yellowstone County Attorney Melvin Hoiness at the sentencing hearing.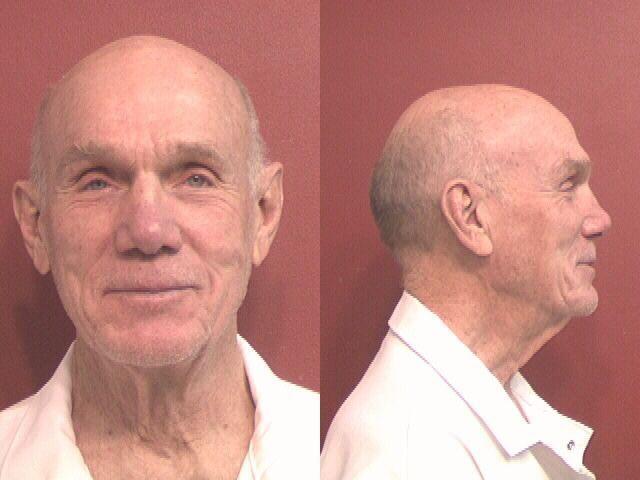 Nonetheless, 25-year-old Rose received life in prison for his guilty plea of first-degree murder.
"He made a wallet in prison and sent it to my brother," Murphy said. "I guess he did this as Bob (Steele) had no children so he picked his nephew. I guess this was a gesture of some remorse."
While his sentence was for life, Rose was released from all state supervision in 2012. The Montana Department of Corrections has no record for Rose after that.
The Department of Justice's sexual or violent offender registry doesn't list Rose. It's unclear if he's still alive.
Since the Montana Highway Patrol was formed in 1935, eight officers have died in the line of duty.
Trooper James H. Anderson was struck and killed by a vehicle during a traffic stop near Bozeman in 1954.
In 1973, Trooper Richard Hedstrom was killed while issuing a warning ticket near Kalispell. A drunken driver crashed into his patrol car, which struck the trooper. He'd been on the job for 18 months and was still in field training.
Five years later, Trooper Michael Ren was killed near Eureka when gunfire erupted at the end of a highway pursuit.
Four troopers—David Graham, Evan Schneider, Michael Haynes and David DeLaittre—died during a harrowing stretch from 2007 to 2010.
"For a long time, we didn't have troopers killed in the line of duty," Ayers said. "And then we went through a period of time where it was pretty much one per year. It was a hard time for us."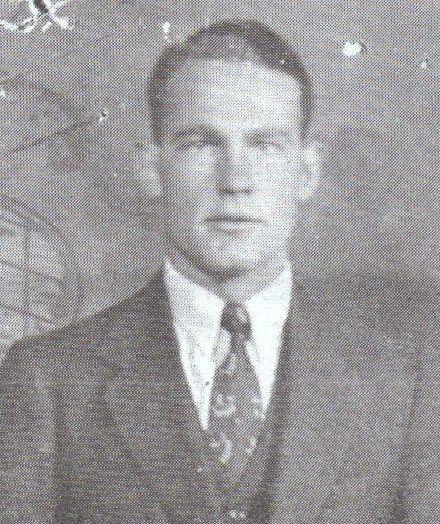 Their names are up along dedicated roadways in the state, and Steele is the last to receive the honor.
A sign bearing his name will be unveiled on Saturday at the eastbound Mossman scale, mile marker 439. Prior to construction of the interstate, Steele was killed at about that spot on the snowy November night.
Murphy plans to attend the ceremony with her daughter, Steele's grand-niece. Afterward, they plan to visit the family grave plot at Rockvale.
For Ayers, the contribution in the highway dedication is a point of pride, especially the long search that brought relatives together. Steele was unmarried and had no children, but his memory still rests with many.
"We haven't forgotten Robert Steele," Ayers said. "We haven't forgotten Bob."