Mabel Killsnight loves shopping at the Everything Beautiful Thrift Store in Lame Deer, Montana.
When her husband comes home from work, he calls the thrift store to get a hold of her.
"He knows where to find me," Killsnight said, chuckling.
Killsnight, 73, visits the thrift store several times a week to shop for her family. She and her husband are raising eight grandchildren on the Northern Cheyenne Reservation.
The thrift store is the closest place to buy clothing, furniture, cooking supplies and more on the reservation, and Killsnight said that it always has something that benefits her family.
Now that the thrift store has moved into a bigger building that's been under construction for the past four years, there's more space for donations. Originally located on East Medicine Lodge Drive in Lame Deer, racks, clothing, and other inventory were moved a couple blocks away to the newly constructed 17,000-square-foot building on Montana Avenue.
Mabel was there during the store's opening day, picking out holiday mugs and green, red and gold tinsel for her grandkids to use to decorate their home for the holidays.
"It really helped my family," Killsnight said, referring to the thrift store's previous location. "There was always something, whether it was a kitchen appliance or a blanket or something I knew that we could use. I always picked it up."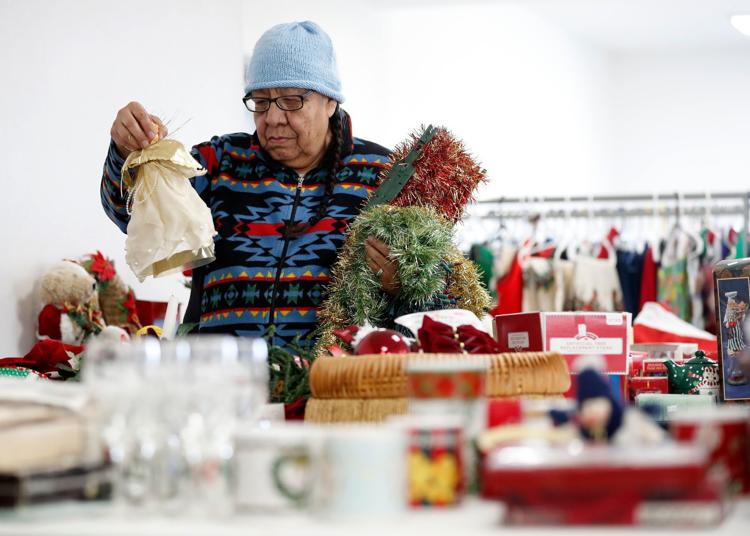 In 2012, the Northern Cheyenne Ministerial Association Inc. opened The Everything Beautiful Thrift Store in a small school building after the school closed. The board decided to look into constructing its own store after realizing the space was too small and cramped.
The new store was completed in mid-November, with a few finishing touches like paving the parking lot and adding fencing still in the works.
But the $1.2 million building wouldn't have become a reality without donors, said Rev. Willis Busenitz, president of the Northern Cheyenne Ministerial Association Inc.
Construction began in 2016, and occurred in phases, he said. More than $900,000 was donated by various boards and foundations, with donated excavation and cement work by a South Dakota company. Various church groups and individuals helped with interior painting and plumbing.
Leftover income during the four-year period from daily operations was also added into the construction fund. The annual income during a two-year period is about $40,000 — pretty remarkable, since customers can buy a bag of clothes for $5.
Plans to install solar panels next summer are also in the works, which will help with utility costs, Busenitz said.
Many people played a role in making the thrift store a reality, including Busenitz, Rev. Dennis Bauer, and Rev. Dean Smith, who have served the community for decades since the association formed in 1987.
"We really want to be self-sustaining," he said.
On the store's opening day, sunlight flooded through the windows of its main level and reflected off the freshly painted white walls. Before the store officially opened at noon, a few people walked in to see if they could start shopping early.
A banner sprawled across the east-facing wall stated the thrift store's motto — "Reflecting God's love for all, in Christ Jesus, we seek to serve our people's needs, protecting each one's dignity."
"One of our philosophies of our thrift store is a hand up, not a handout," Busenitz said.
You have free articles remaining.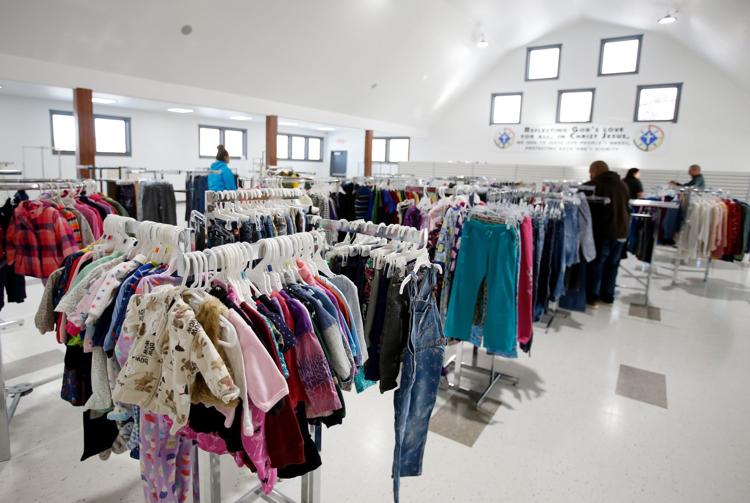 Many on the reservation can't afford to drive to Billings to go shopping, Busenitz said.
People who may not be able to afford an item in the store can also volunteer and work to earn it, whether that's by sorting and washing clothing or setting up shelves. Many grandchildren are raised by grandparents as well in Lame Deer, Busenitz said.
"We're trying to meet that need that they have and not take away the dignity by just giving it all out," Busenitz said.
Virginia Ridgebear, a member of the Northern Cheyenne tribe, is one of the managers for the thrift store and said her job has helped in her recovery from substance abuse.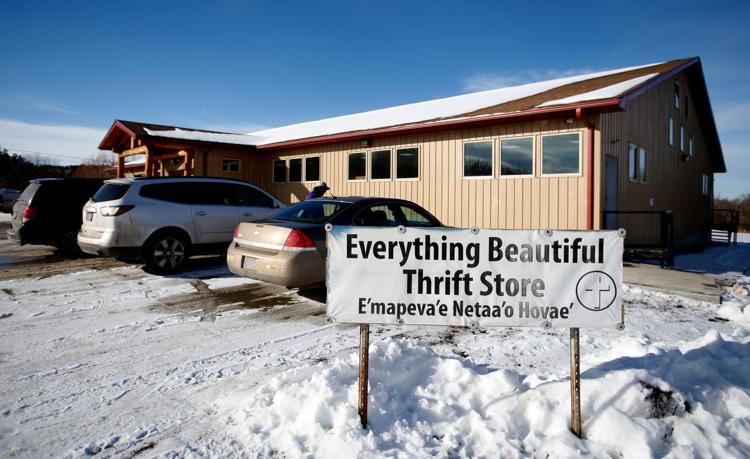 People can come into the store and pray with the pastors on the board, but Ridgebear points out that the store isn't a place to proselytize.
She said her position gives her the opportunity to help others who have experienced addiction as well.
"Look at my name tag, I am the manager of the Everything Beautiful Thrift Store," Ridgebear said, gesturing to white tag on her shirt. "It's just amazing. I thank God every day for my sobriety and for putting me in a place where I'm able to help my people who I understand."
She said bigger spaces have helped the daily operations of the thrift store. A basement area is used to store all of the donated clothing and furniture and offices located in the back of the building are rented out to community members. A second-story level can be used for storage and community gatherings.
A large sorting room with commercial sink, kitchen space, and a washer and dryer is the most important room in the building, Ridgebear said.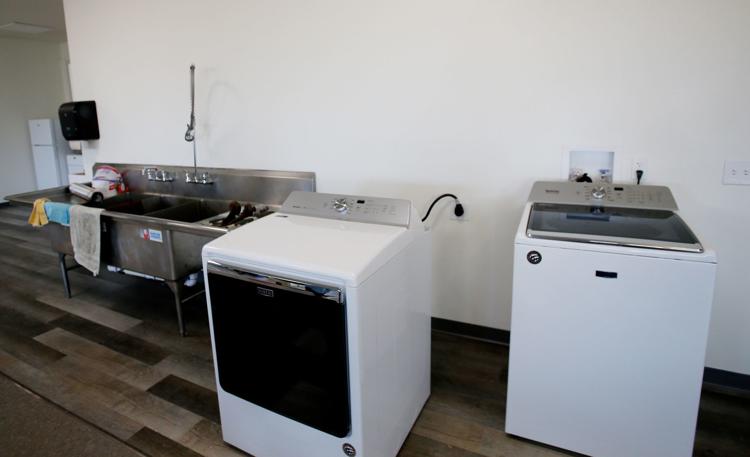 During a tour through the room, Ridgebear picked up a worn, plastic Wilcoxson's Ice Cream bucket with the word "Save!" written in permanent marker.
"This is what we used to wash clothing in at the old store," Ridgebear said. "Now, we have a big, beautiful sink and washer and dryer."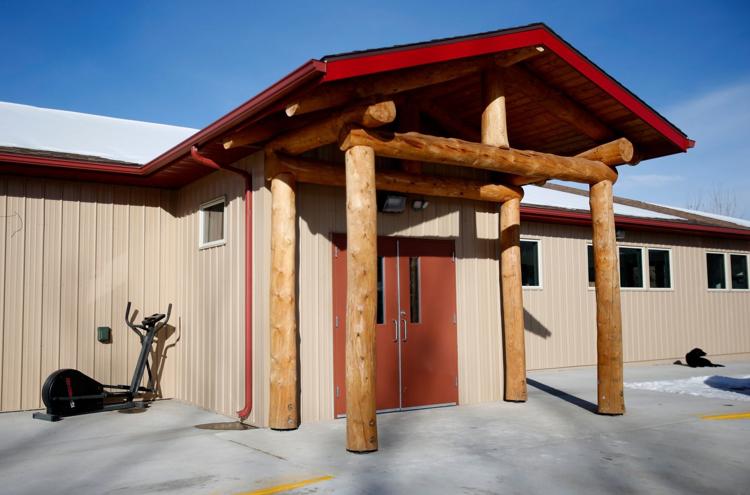 Before the Everything Beautiful Thrift Store existed, Killsnight would have driven to Billings to shop at St. Vincent de Paul or Goodwill, if her family could afford it.
Her home is often full of family members, Killsnight said, and being able to make payments on things like a freezer and being able to buy an air mattress from the store has helped her get along.
That's what the store is all about, Ridgebear said.
"This being a beautiful building the way it is, we're going to accept everybody that comes in knowing that they can ask without feeling ashamed or feeling like they're taking too much," Ridgebear said.