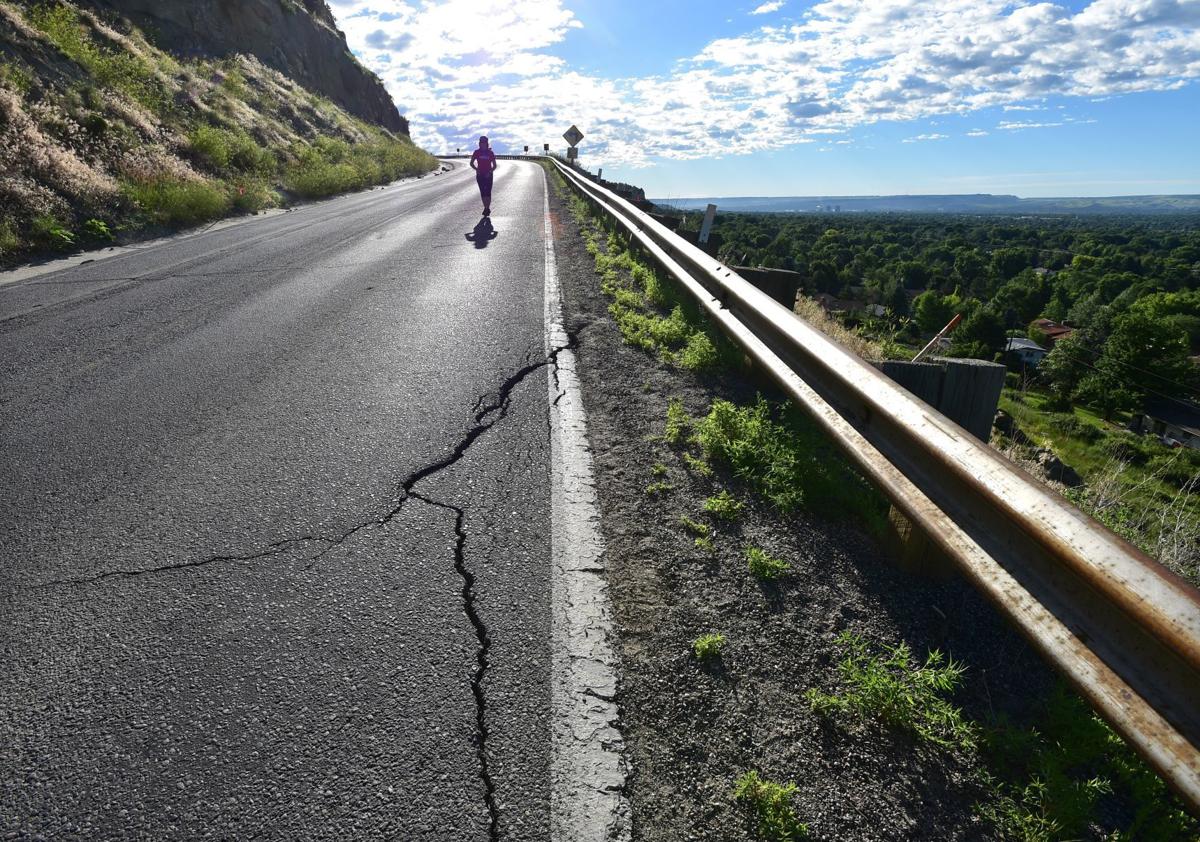 Zimmerman Trail closed Friday and will not reopen until November after two construction projects have been completed.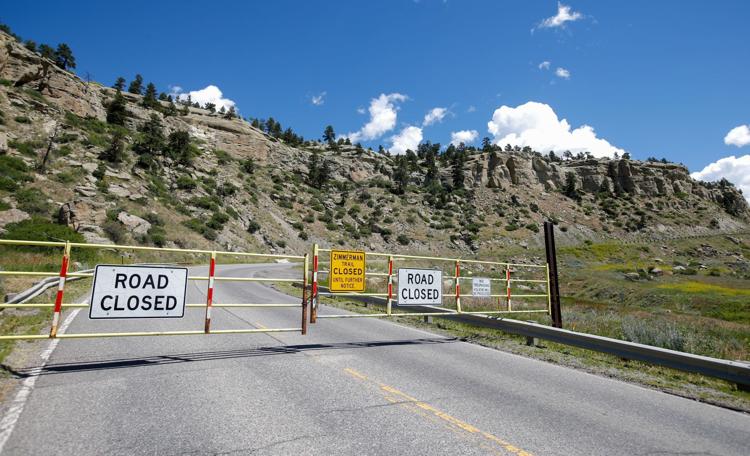 The road was planned to close July 16 for the Montana Department of Transportation projects — reconstruction of about a mile of the road and construction of a new roundabout where it meets with Montana Highway 3 — but the discovery of a large crack in the road triggered the early closure, Billings Public Works Director Dave Mumford said.
The large crack appeared in the asphalt on the outside of Zimmerman Trail's northbound lane — indicating that the stability of the soil under the roadbed has been compromised, Mumford said. He noted that the guardrail next to the crack has also begun falling outward.
"We have a geotechnical report and the engineers for the state that designed it both feel it is unstable in that section," Mumford said Monday. "It's not like the whole road will let go, but you could have a section of it slough off and roll down the hill."
Until the start of the construction project, which includes the compromised portion of Zimmerman Trail, pedestrians will still be allowed to access the road.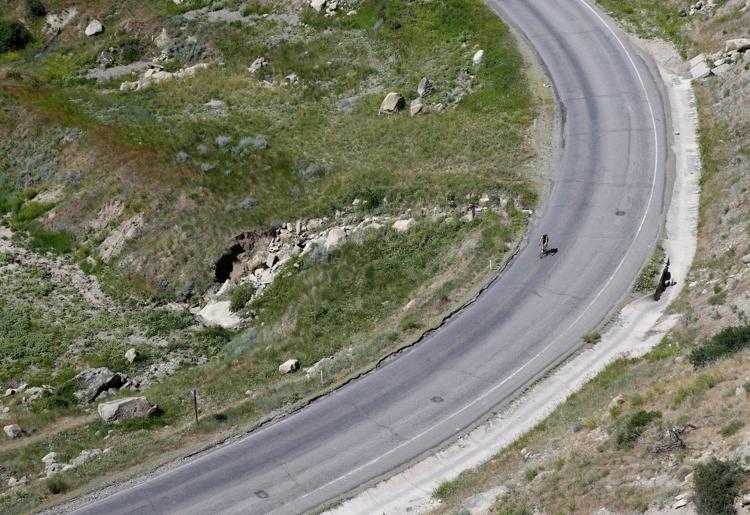 You have free articles remaining.
According to an MDT news release, the reconstruction project begins at the intersection of Highway 3 and Zimmerman Trail and extends about a mile south on Zimmerman Trail to the intersection of Rimrock Road.
The intersection work includes building a single-lane roundabout at the intersection of Highway 3 and Zimmerman Trail; constructing a pedestrian tunnel under Zimmerman Trail for a future pedestrian path; installing drainage, lighting, curbing and signage; and relocating utilities in the intersection area.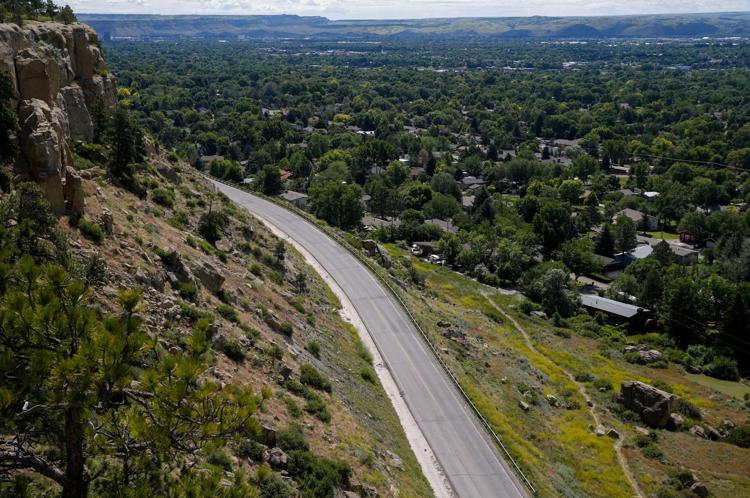 The Zimmerman Trail work will widen the existing road with an asphalt surface, provide drainage improvements and signage and update the guardrail.
The purpose of the projects is to improve safety and mobility along the roadway and at the intersection as well as to extend the useful life of Zimmerman Trail.
During construction, traffic on Highway 3 will travel on a short detour near the project while Zimmerman Trail will be closed between mid-July and November.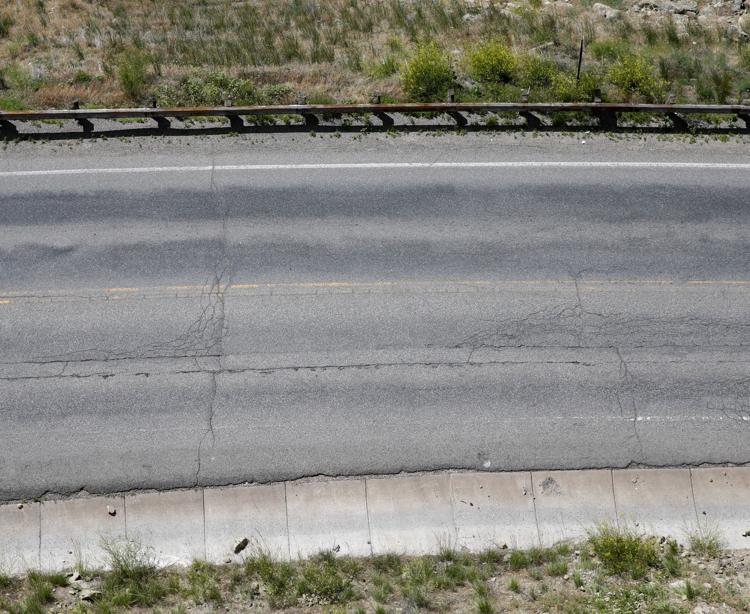 A construction hotline is available by calling 800-838-9844. Weekly updates are available by texting "hwy3zimmerman" to 555888.
Get local news delivered to your inbox!
Subscribe to our Daily Headlines newsletter.